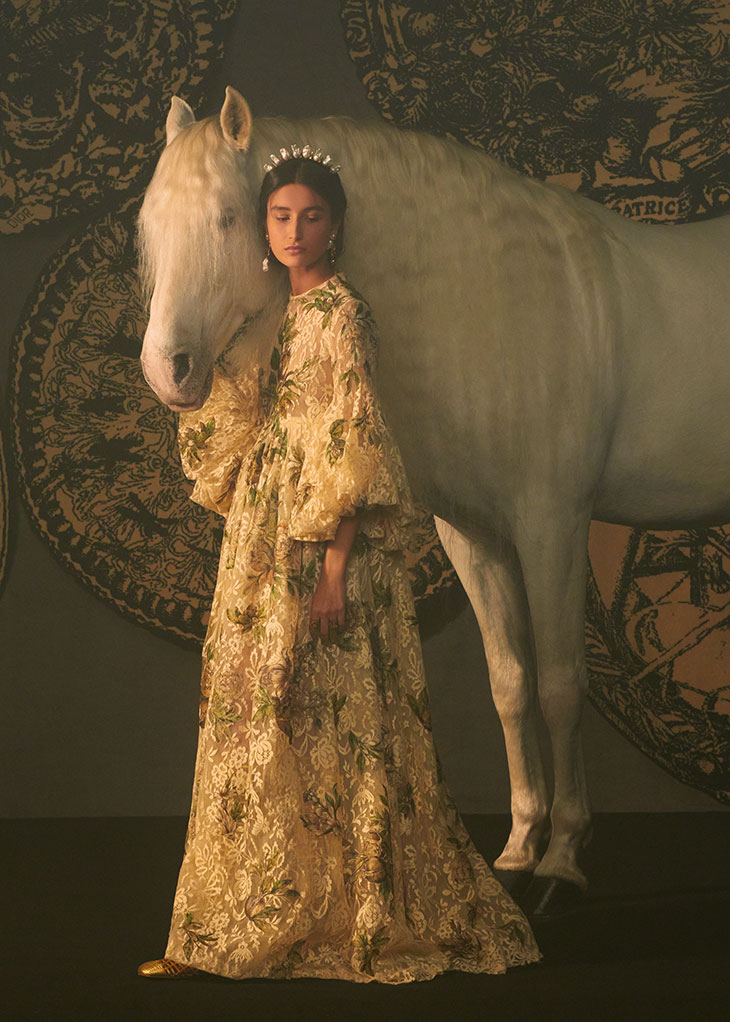 Maria Grazia Chiuri presented Dior Haute Couture Spring Summer 2021 collection during the ongoing Paris Haute Couture Week. Inspired by the magical world of Tarot, the collection draws from Christian Dior's passion for divinatory arts and signs of destiny. "It will be extraordinary. Your house will revolutionize fashion!" – he recalled of a prophecy come true.
The collection is presented via short film Le Château du Tarot, directed by Italian filmmaker Matteo Garrone.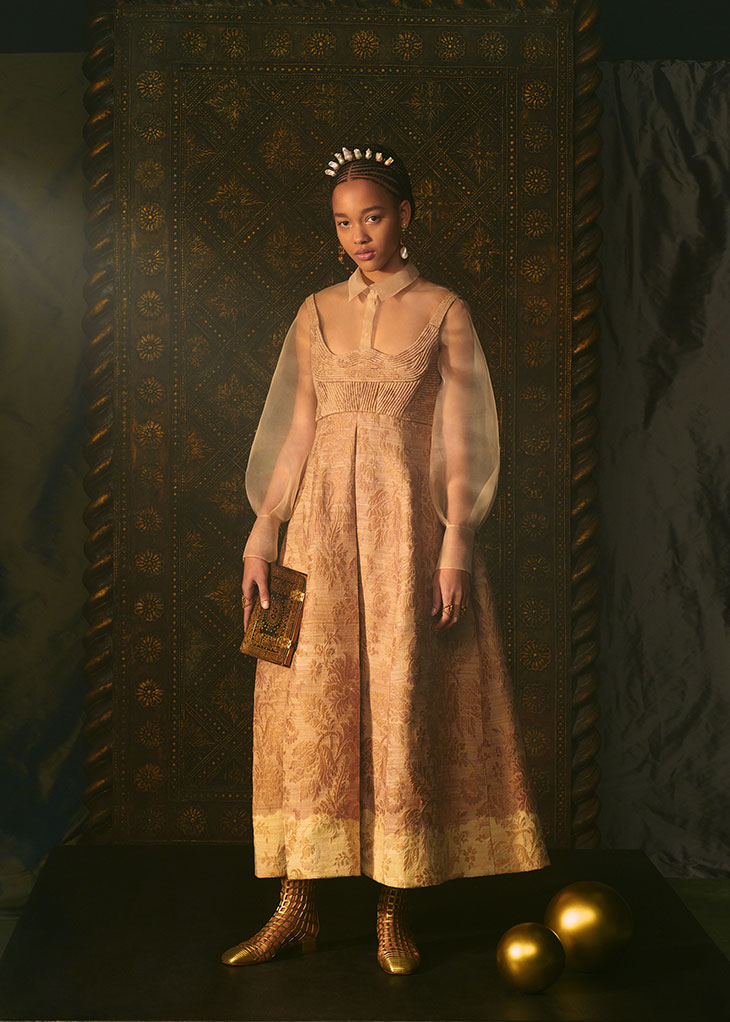 Tarot cards are among the keys to accessing the magical realm, to explore the unknown while fearlessly looking deep inside oneself. Maria Grazia Chiuri immediately felt a connection with these imaginary worlds and this visual language whose symbolic lexicon is rich in complex and fascinating characters. In uncertain times marked by a palpable desire to reconnect with the world's soul, Maria Grazia Chiuri wished to explore, through the spring-summer 2021 haute couture collection, the mysterious and pluralistic beauty of the tarot in a series of dresses featuring virtuoso constructions; manifest proof that couture remains the ultimate territory of experimentation and possibility. – shares Dior in their collection notes.