Zegna and Artistic Director Alessandro Sartori decided for a no audience show for the coming Fall Winter 2021 season yet have as before traditionally opened the first day in the schedule of Milan Fashion Week. The show finds Ermenegildo Zegna XXX Winter 2021 collection exploring non-gender formality by offering a slew of unisex looks on the runway. While Zegna is essentially a menswear only brand the womenswear route is still not clearly defined, yet female models took the runway for the brand's latest digital presentation. Womenswear tho is not an unknown turf for Ermenegildo Zegna Group, who till August 2020 owned womenswear focused brand Agnona. While in the past years Zegna Group worked hard on helping Agnona grow even with appointing Stefano Pilatti as the Creative Director a few years ago the brand failed to garner the momentum.
After acquiring Thom Browne in 2018, Zegna Group refocused by selling Agnona and redefining what Ermenegildo Zegna legacy truly is. Bringing back Artistic Director Alessandro Sartori has once again proved extremely fruitful for the Zegna group.
Talking about the new collection Sartori shares: "We all are experiencing a new reality concerned with new needs, which lead us to previously unseen lifestyles and attitudes. It is precisely at a time like this, when everything is under discussion, that we, at Zegna, have decided to (Re)set. We have looked at our roots to (Re)interpret our style codes and (Re)tailor the modern man. Outdoor and indoor come together and a new way of dressing takes hold, where comfort and style blend to create a new aesthetic."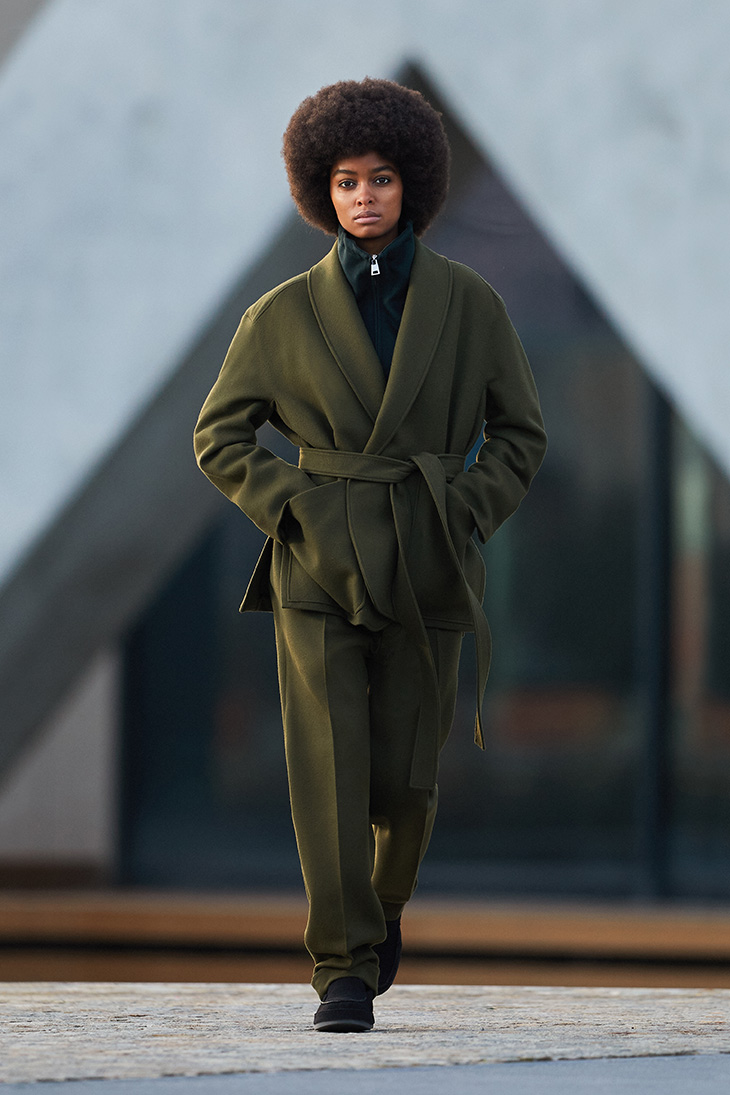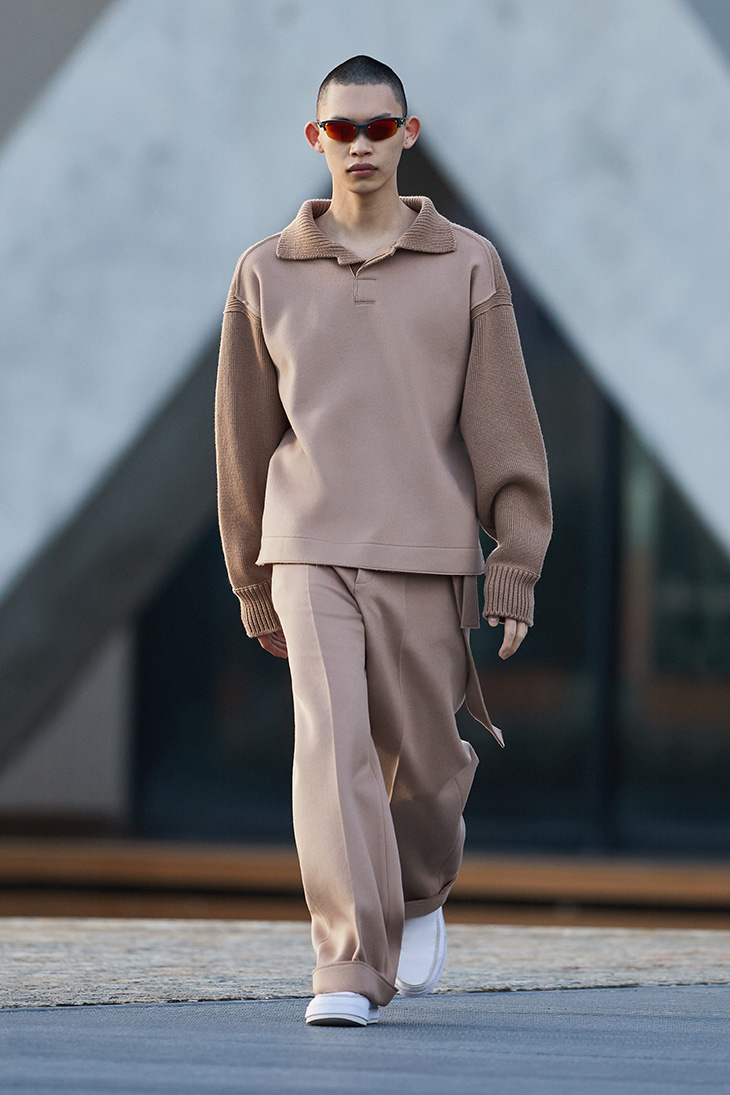 The sartorial craftsmanship and tailoring remains the focus even with Zegna's (re)set inspiration for the collection. Knitwear plays an important part in the new collection from Ermenegildo Zegna combined with use of jersey fabrics. The winter collection easily transitions from work space attire to cozy sentiment we are all growing used to. Yet even with subtle touch of sportswear the collection is in no way calling for the sweatpants work from home outfit drama we are all living in. Instead it hopes for a much more relaxed Fall Winter 2021.22 season, a moment where all of us will be able to step outdoor and think about our own attires in a far more relaxed state of mind.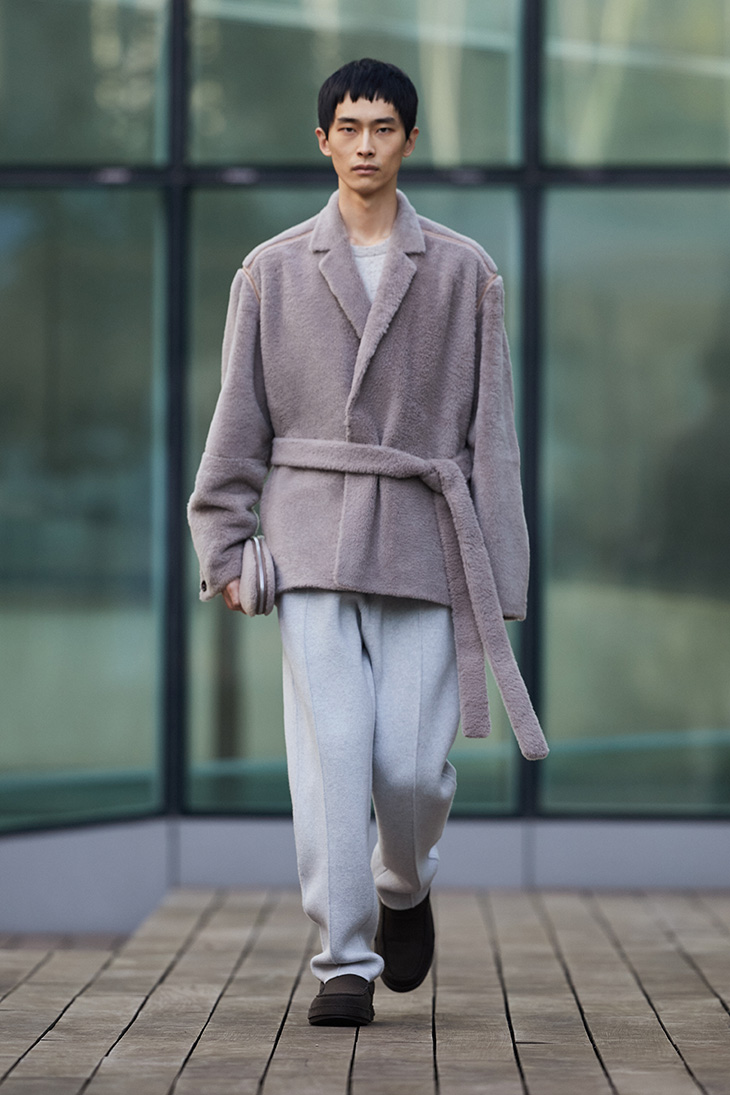 Zegna team additional shares: "Ease and personality are the bywords: the reimagined suit, either loose or with a blazer tailored close to the body, is not a uniform, but a way of being oneself. It can be as supple as being cut entirely in knitted cashmere or jacquard, and is worn with loose turtlenecks or zip-up tops in place of a shirt. Volumes are relaxed for the dropped shouldered jackets and the shirt jackets matched with full trousers, for the belted coats, the blousons and the double front jumpers."
The collection video celebrates the city of Milan, taking us from outdoor to indoor moments in all of our lives. Don't miss the striking video above, from work at home to parties at home. To see all the looks continue to our gallery: