Luxury house PRADA presented their Spring Summer 2021 campaign lensed by hundreds of cameras, circling models in 360-degrees. The campaign explores modern world, and the relationship / conversation between technology and humans. The campaign captures the first collection created by Miuccia Prada and Raf Simons together.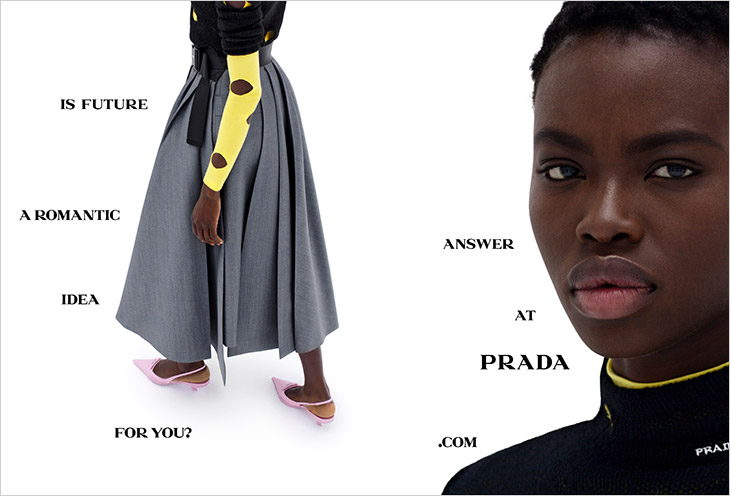 "Technology determines our viewpoint on the collection – just as it defines the 21st century. The models, styling, and curation and selection of these images, however, rely on the human mind and eye – the process a study on the conversation between man and machine".
The stars of the campaign are models Vira Boshkova, Rolf Carmona, Alice Cooper, Ruben De Baecke, Taira Go, Evelina Grinberga, Dara Gueyer, Isa Gustafson, Greta Hoffer, Dija Kallon, Lydia Kloos, Lamine Niang, Fatou Samb, Sin Seungmo, Haroon Sherzad, Adrien Smarts, and Jesse Spruit. Creative direction by Ferdinando Verderi. Styling is work of Olivier Rizzo, with hair styling from Anthony Turner, and makeup by beauty artist Dame Pat McGrath. Casting direction by Ashley Brokaw.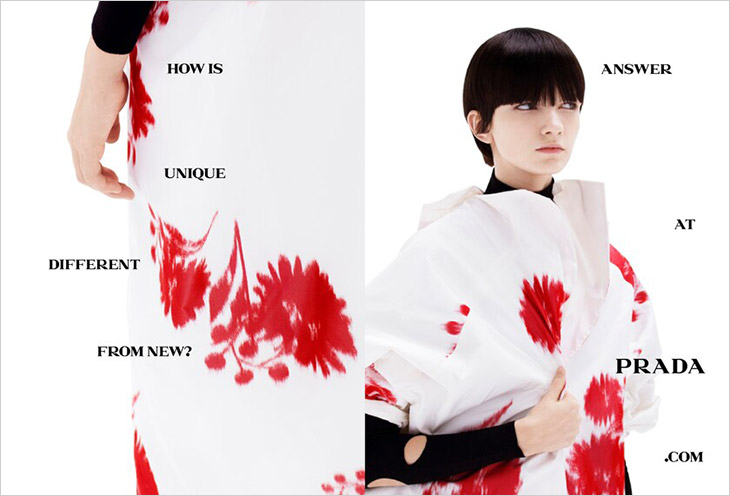 "Prada transgresses limitations to speak with its audience, drawing them into another dialogue that is an essential component of the campaign. Meditating on different subjects, these questions are the touchstones of the campaign and of the collection, but also of life." – From Prada.