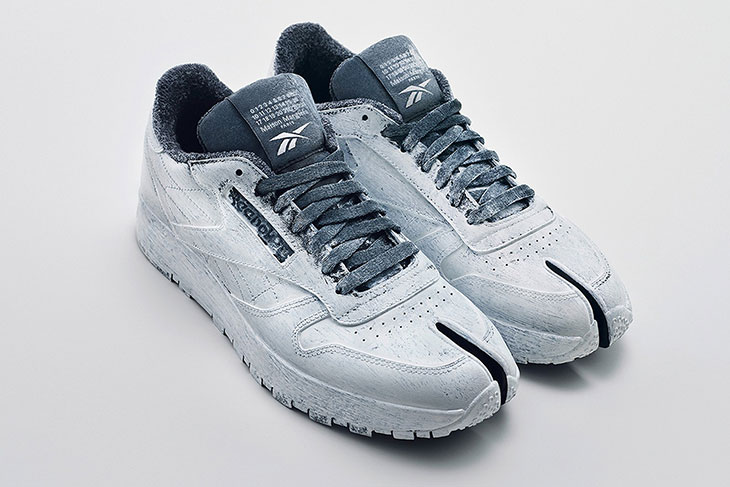 Following a Tabi, platform InstaPump Fury, Maison Margiela and Reebok continue their ongoing collaboration with the launch of a new sneaker, the Classic Leather Tabi Bianchetto. The shoes feature Margiela's signature hand-painted "Bianchetto" aesthetic – a black leather base coated with white paint.
This collaboration is coming together of two era-defining icons. Both debuted in the '80, Margiela's split-toed footwear was first introduced during brand's inaugural Spring Summer 1989 runway show, while Reebok's Classic Leather was born in 1983.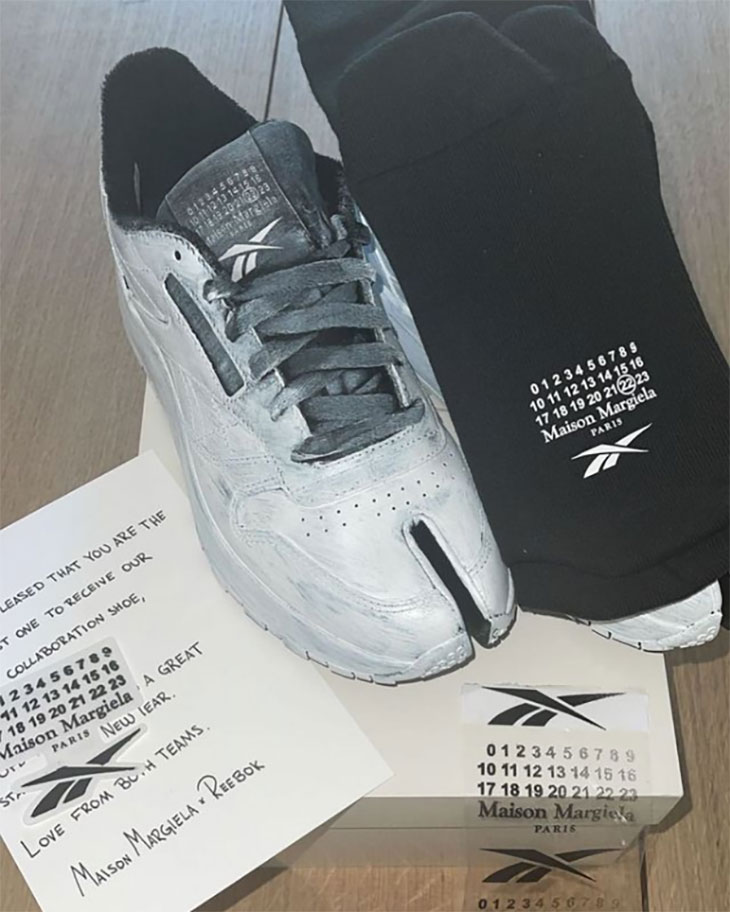 Kim Kardashian West teased a first look recently via her official Instagram, with a personal note signed by both brands Maison Margiela and Reebok.
The sneakers will be exclusively available via Reebok and Maison Margiela from January 30, with a retail price of $350.