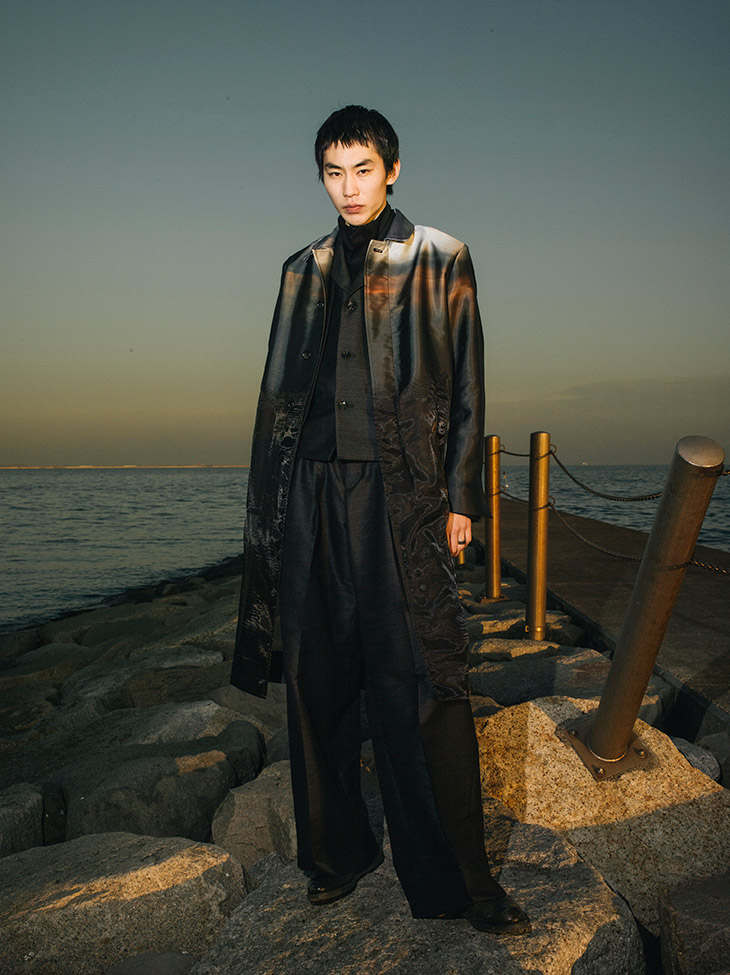 Fashion designer Takuya Morikawa unveiled TAAKK Fall Winter 2021.22 Collection that explores dreams and reality and their intersection as well as contradictions. The collection was also influenced by the work of photographer Saul Leiter and the abstracted nostalgia it brings.
Photographer Ko Tsuchiya captured the lookbook featuring model Keijyu Furuya. In charge of styling was Shohei Kashima, with hair styling and makeup from beauty artist Jun Nakamura. Short fashion film was directed by film maker Nagisa Kodama.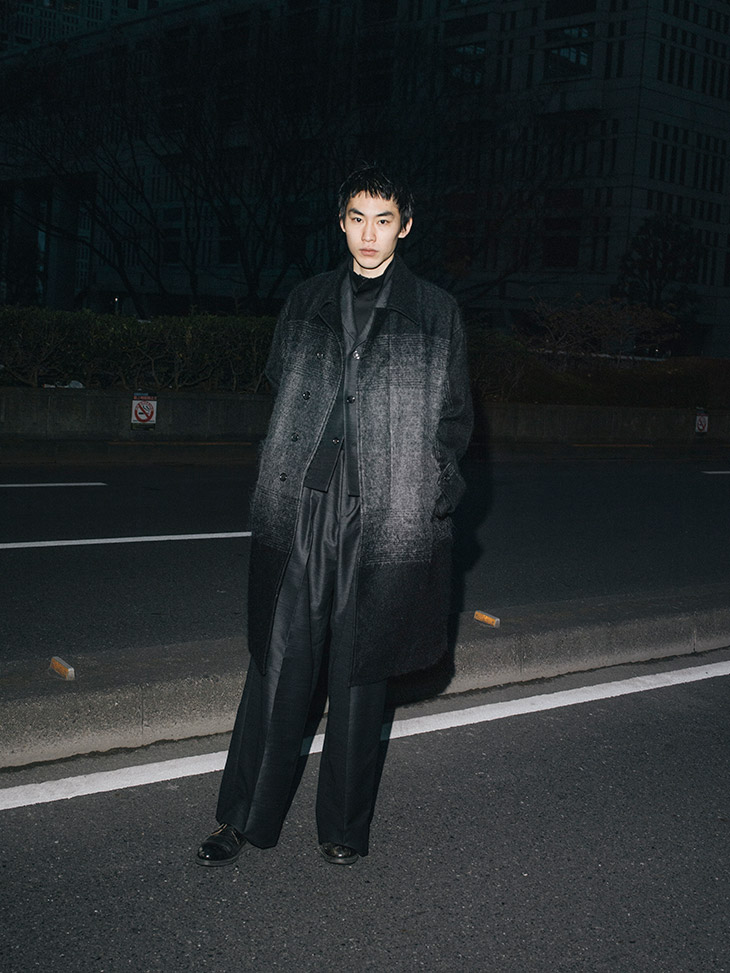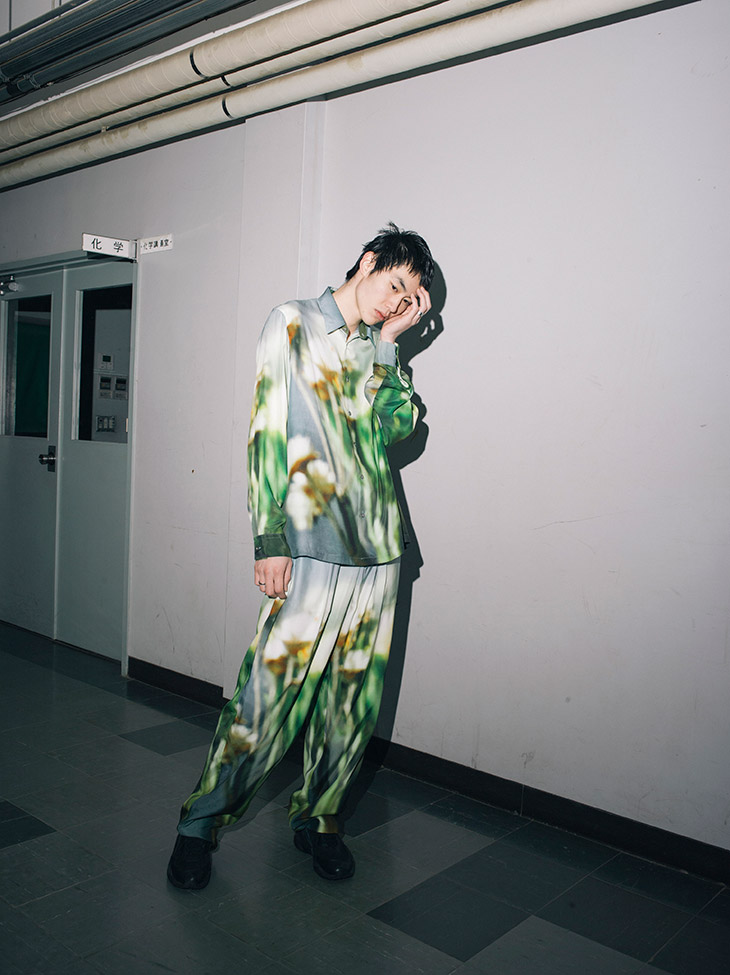 "Since TAAKK's founding, Morikawa has continued to reshape the possibilities of menswear design with a multidisciplinary approach – incorporating extensive material research and imaginative fabric treatments into his creations and collaborating with expert technicians to bring these ideas to existence.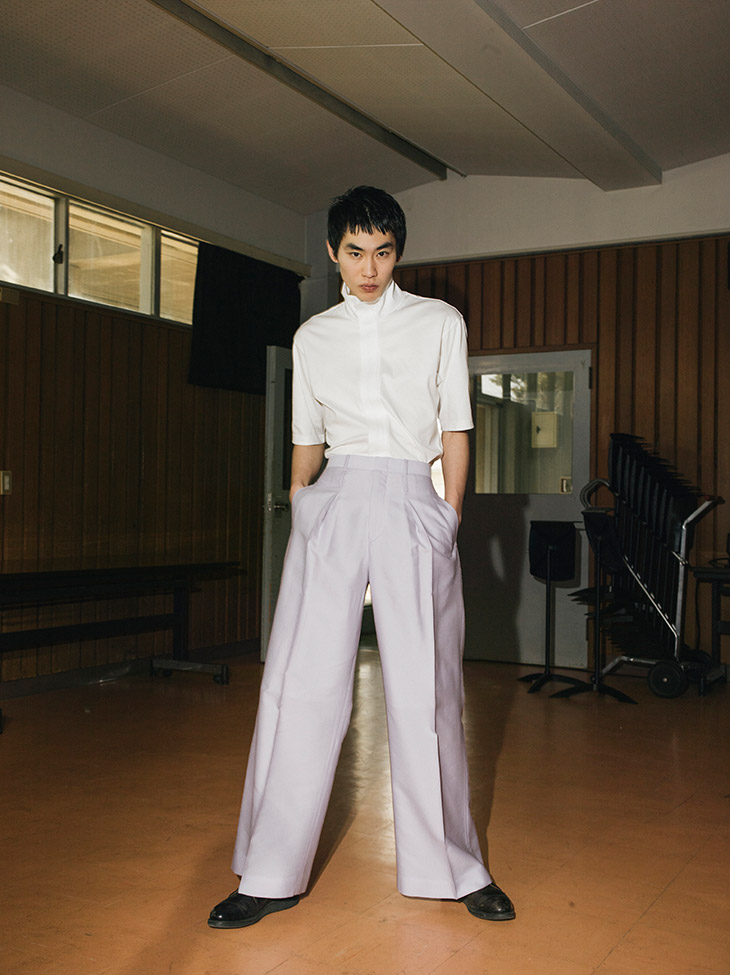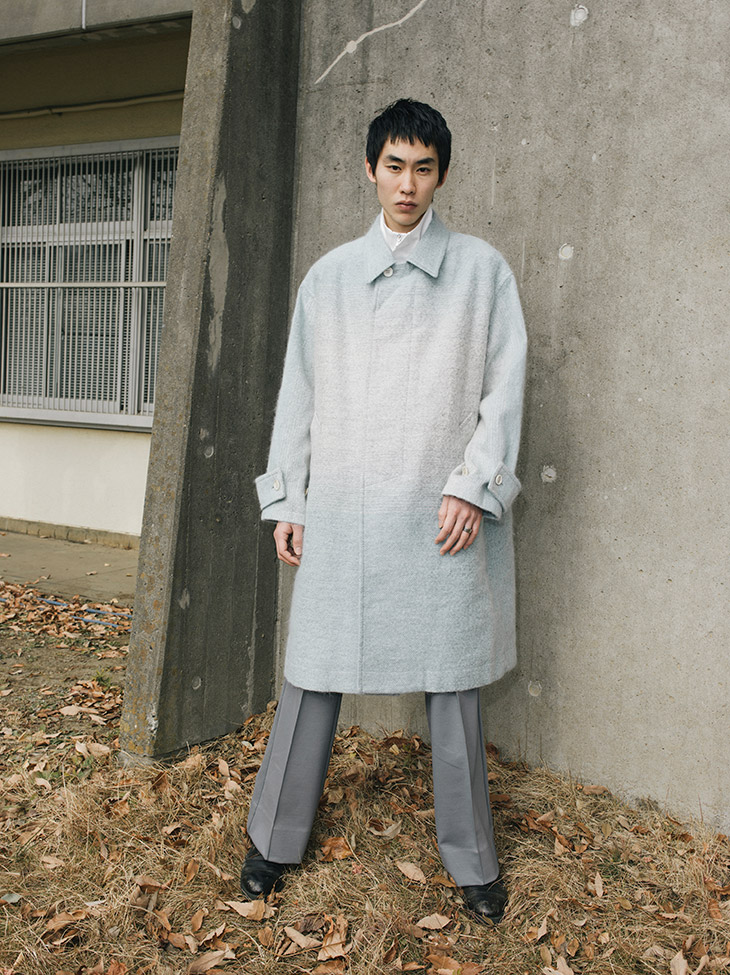 Subverting expectations of the possible, this season a herringbone wool jacket effortlessly transitions into tuckable cotton shirting, a wool tailored jacket fades into a nylon MA-1 bomber, polyester twill dissolves into sheer organdy to expose layers underneath. TAAKK continues to push the limits of the feasible, turning unrealities into actualities, further blurring the distinction between dreams and reality.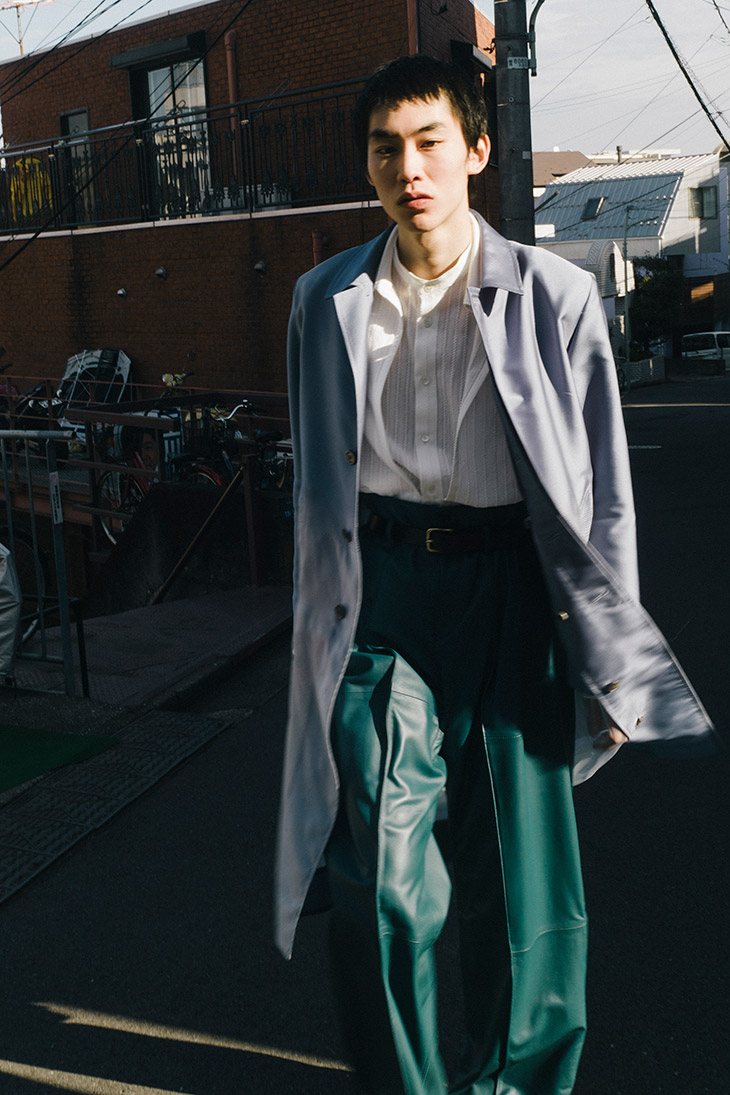 Hazy and indefinite graphics are dotted throughout the collection, informed by the designer's own dreams, evoking the ambiguity and fleeting beauty of the world through a lens that only dreams can produce." – from TAAKK
Written & Directed by Nagisa Kodama
Creative Producer: Nagisa Kodama, Takashiro Saito (KuRoKo inc.)
TAAKK: Takuya Morikawa, Miho Fujitani, Atsuro Furuyama
Stills Photographer: Ko Tsuchiya
Director of Photography: Shen Lin
1st Assistant Camera: Mikael Senninge
2nd Assistant Camera: Wataru Baba, Tomohito Goshozono
Additional Assistant Camera: Wang Lei
Gaffer: Seiichi Ichimaru
Electric: Michiru Fujino
Stylist: Shohei Kashima (W Inc.)
Stylist Assistant: Taku Kato, Haruyo Koeda
Hair & Make-Up: Jun Nakamura (SHISEIDO)
Location Manager: Kugai
Production Assistant: Keisuke Kikuchi (KuRoKo inc.), Toshio Hanaoka, Bruce Yamakawa
Unit Drivers: Isao Morijiri, Toru Honda
Editor: Nagisa Kodama
Colorist: Anne Luc
Post-Production Sound: Satomi Mitsuhashi
Music Composition: Taisuke Kimura