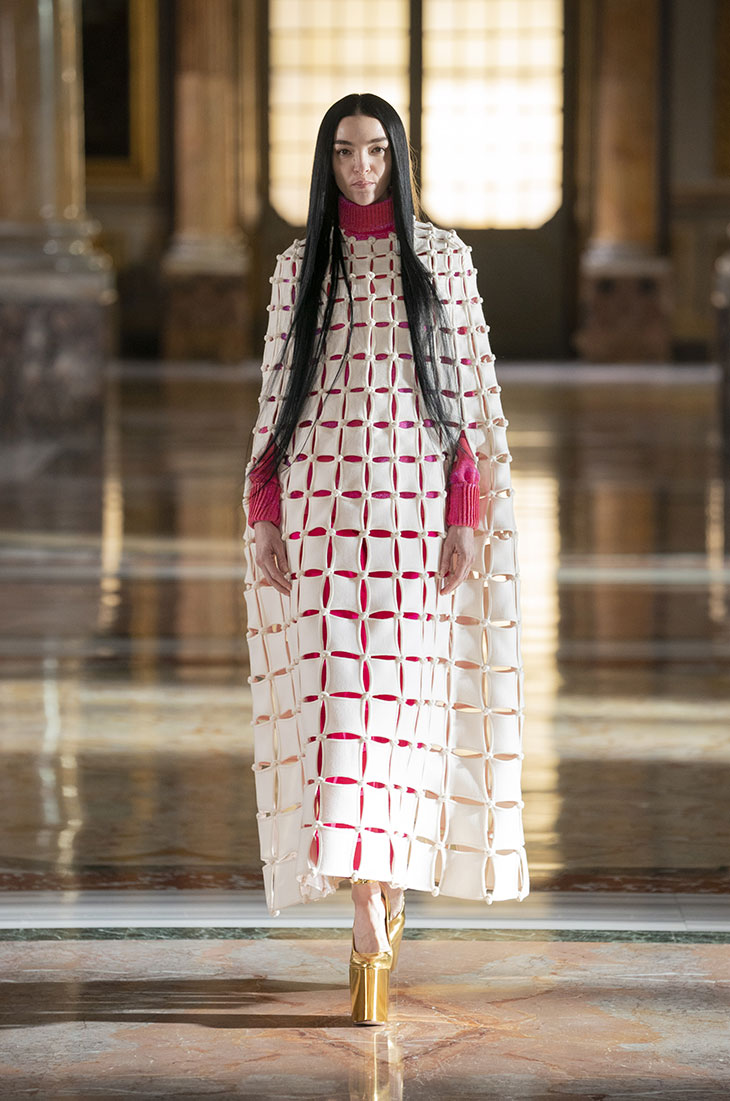 The rituals, the process, and the values of Couture are timeless. Pierpaolo Piccioli presented Valentino Haute Couture collection at Galleria Colonna in Rome. The process of Couture is here reinterpreted and seen anew, celebrating the human – the mind that conceives and the hand that creates and gives value.
Time as a code and a value, to reset and reprogrammed in a Couture of today that updates classic rituals and processes through garments designed to express oneself, as anyone desires. Women, men: naturally, smoothly. A wardrobe that draws and opens up possibilities. – from Valentino.
The temporal code of this recoded Couture becomes a digital tale in the collaboration with the Massive Attack founder and artist, Robert Del Naja and Mario Klingemann, an artist working with code, AI and data.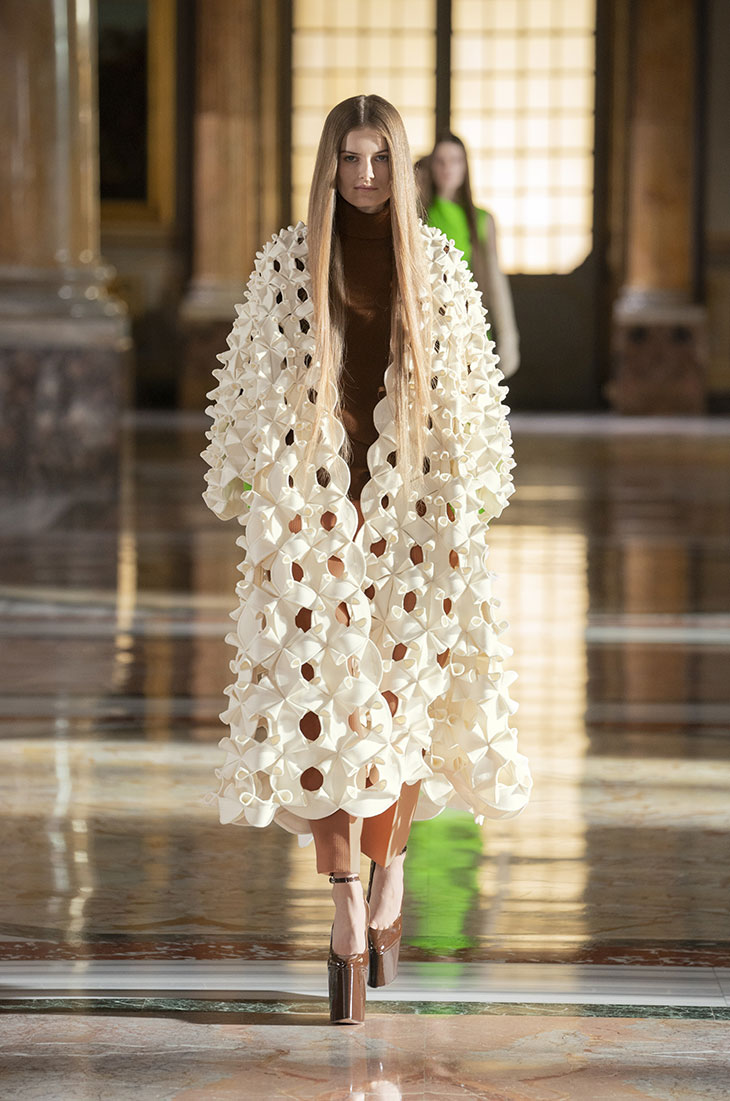 The human feeds the mechanic, the manual activates a neural and digital process, in the quest for a new humanism. Through the synthetic filter of artificial intelligence, the emotional aspect of Couture emerges, with the celebration and enhancement of human quality: a code that regenerates itself endlessly while remaining timeless. – from Valentino.