Few things in the fashion world are quite as exciting as an eye-catching collaboration. The partnerships can take on many surprising forms and often lead to the creation of stylish, playful, and quirky clothing.
The Levi's x Pokémon collection may have captured some attention in the past few weeks, but it is far from the only fresh collaboration to make headlines. In fact, another notable pairing involves a brand that has been backed as a real one to watch in 2021.
Most wanted
Rick Owens' DRKSHDW has been generating plenty of buzz recently, and it even features on Italist's rundown of the most wanted brands across this year, alongside the likes of Palm Angels and John Lobb.
The site details how it selected its brands to watch by looking at the percentage increase in sales for each, with DRKSHDW evidently performing very well. Italist stated that the brand's products for women had seen a 379 percent increase in sales, while men's sales were up 142 percent. It also put a spotlight on some key designs, including its high-top canvas sneakers and beetle sneakers.
However, while DRKSHDW may have already been on the radar of some experts, another new style of footwear has had them making headlines very recently. Not only that, but the designs are part of a collaboration with another famous name in fashion.
A new take on a classic
Sites including Nike News have reported on the recent unveiling of the Turbodrk Chuck 70, the first design created as part of the Converse x Rick Owens DRKSHDW collaboration.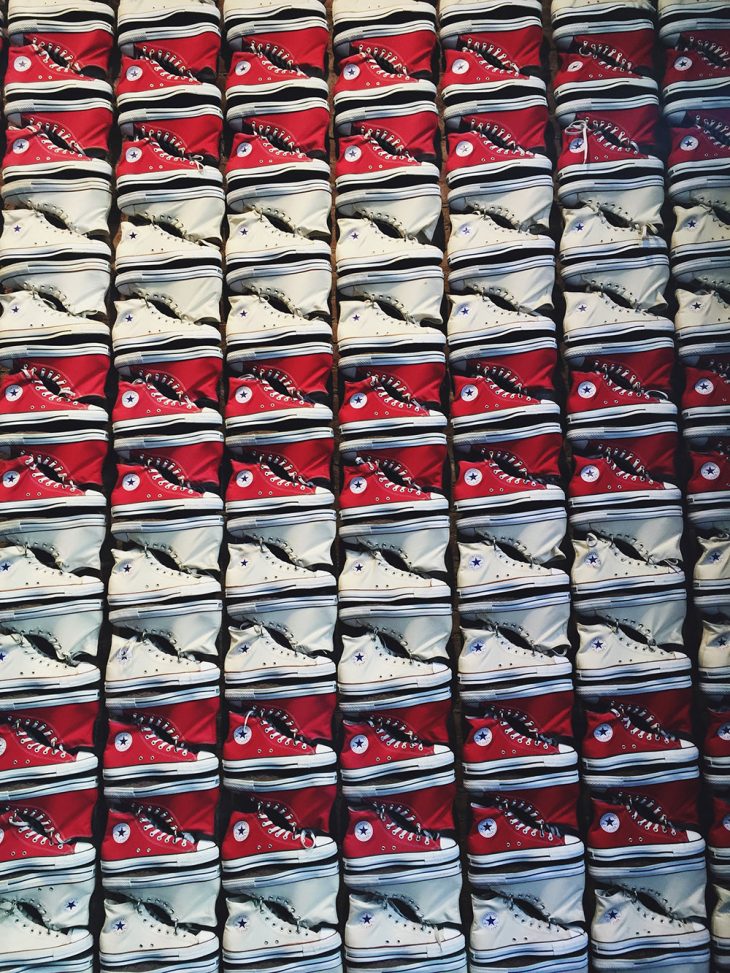 Part of a new collection from Owens, the footwear has been created in the classic black-and-white design. However, it features two very notable changes, with the first coming in the form of an extended tongue which rises above the shoe. The second is also quite striking, as the shoe moves away from a curved front to introduce a square-toe style. Discussing his decision-making process, Owens explained to Nike News how he felt like he wanted to "distort" something that was "ubiquitous".
No release date was provided in relation to the collection, but the partnership between the brands is expected to continue throughout this year. The designs are just an example of the latest eye-catching footwear to come from DRKSHDW. For instance, back in August 2020, sites including Hypebeast reported on the brand's quilted color-block sneakers. The slip-on style footwear included a quilted upper section which presents itself as ideal for those seeking absolute comfort.
Break Convention: A look at our collaboration with one of fashion's essential iconoclasts, Rick Owens. Find out more on https://t.co/faUtwV4AUc: https://t.co/eaWG5eGQo8pic.twitter.com/DQik4OZj3z

— Converse (@Converse) January 21, 2021

Striking reinterpretation
A brand that is no stranger to collaboration, DRKSHDW has really been turning heads recently, and its striking reinterpretation of the classic Converse style undoubtedly looks set to have it remain in the spotlight.
It will be interesting to see what Owens has in store for the rest of this year, as well as how his upcoming collections ultimately compare to the significant changes to the Turbodrk Chuck 70. Such designs arguably show the big benefits of out-of-the-box collaborations and it will be exciting to see what other major partnerships emerge in fashion in the year ahead.