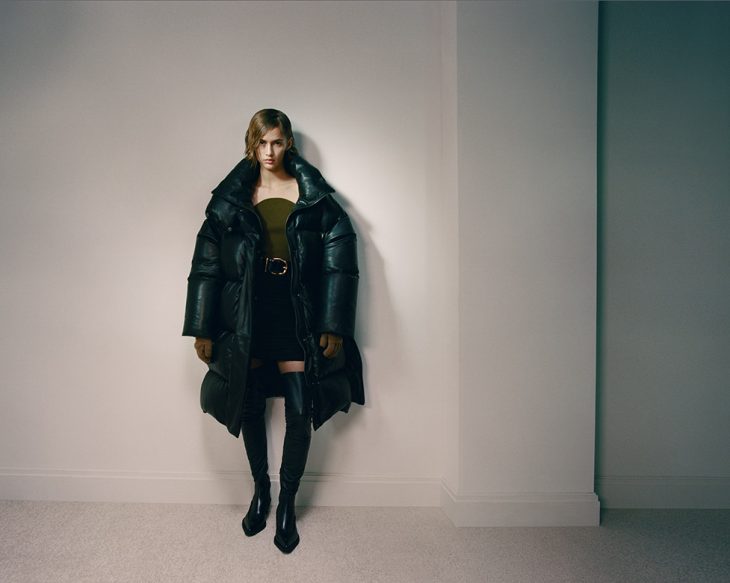 Discover KHAITE Fall Winter 2021.22 Collection, that celebrates brand's relationship with New York, presented with a fashion film directed by Sean Baker. The film mixes the intimate with the spectacular, exploring New York of the late '70s and early '80s, and it reflects the energy, emotion, and color of the collection. The collection offers modern looks which fuse functionality and comfort.
New York feels raw and exposed now, up for grabs in a way I've never seen before. It can be frustrating and even feel hopeless, but it's also exciting, and to live here is to cycle through these emotions, rapidly. In talking with Sean, we both traced the intensity of this time to what first drew us each to New York—the intrigue, the edge, even the peril. No one moves to New York to play it safe. – creative director Cate Holstein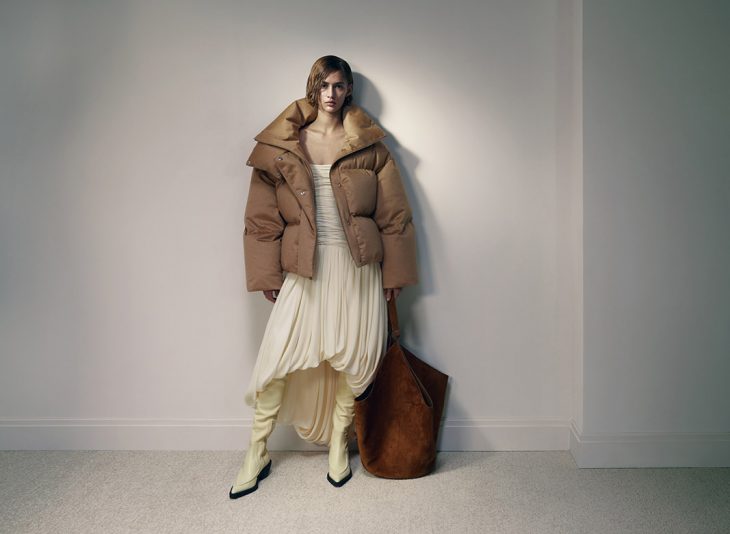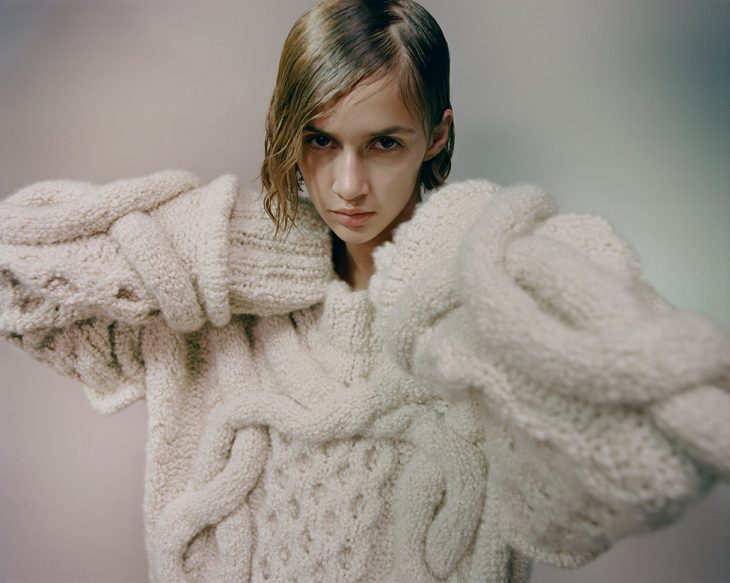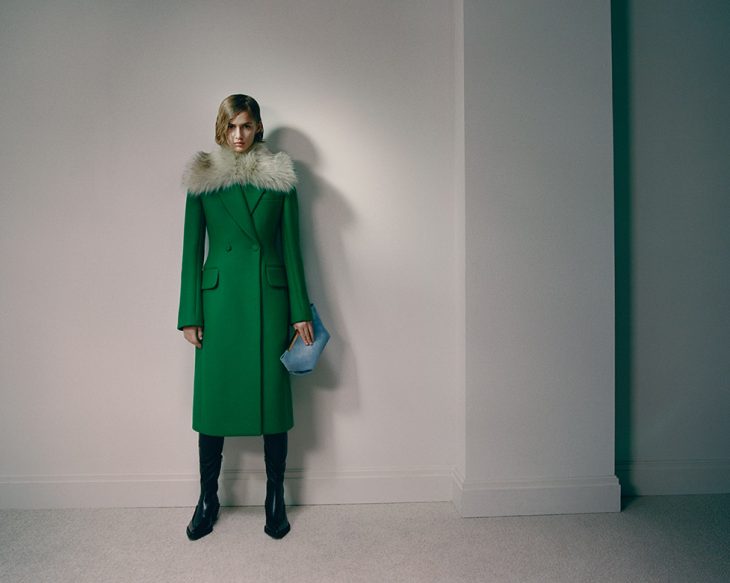 Fashion photographer Hanna Tveite captured the lookbook featuring model Quinn Mora. In charge of styling was Vanessa Traina, with creative direction from Cate Holstein, and set design by Nicholas Des Jardin. Beauty is work of hair stylist Joey George, and makeup artist Cyndle Komarovski.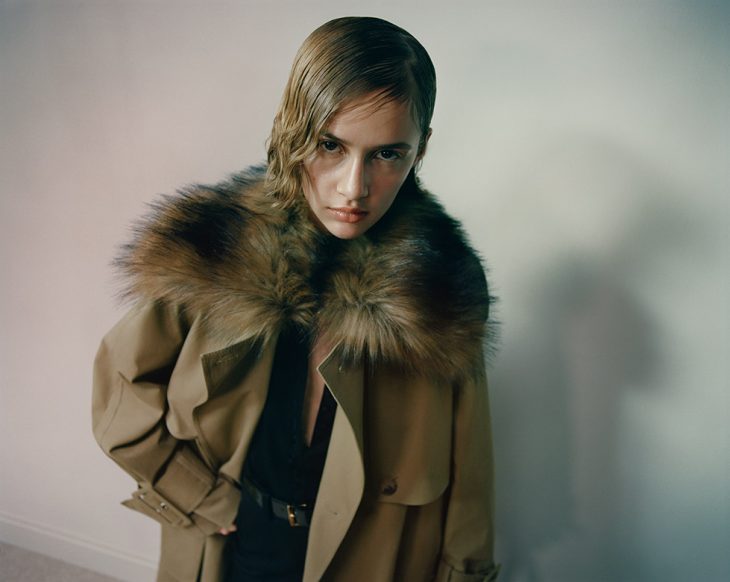 Working with Cate Holstein and her team has been an absolute pleasure and this project has honestly been one of the most creatively cathartic experiences I have worked on. This is our crazy love letter to New York City and I hope audiences have as much fun watching as we had making it. – Sean Baker
Watch the film here: khaite.com
FILM CREDITS
DIRECTED BY Sean Baker
STARRING Akon Adichol, Paloma Elsesser, Kristina Grikaite, Sara Hiromi Skinner, Issa Lish, Tess Mcmillan, Mads Mullins, Amanda Murphy, Ariel Nicholson, Soo Joo Park, Lya Quinones, Valerie Scherzinger, Debra Shaw, Toni Smit, Lulu Tenney, Grace Valentine
EXECUTIVE PRODUCERS Cate Holstein, Keith Baptista, Jihye Song, Vanessa Traina
EXECUTIVE PRODUCER Rebecca Skinner
PRODUCERS Gino Garcia, Melanie Glass, Alex Coco
PRODUCERS Kendra Varnado, Jason James, Emma Mascolo, Chole Bizalion, Matt Sanders
DIRECTORY OF PHOTOGRAPHY Sean Price Williams
PRODUCTION DESIGNER Claire Pritchett
ASSISTANT PRODUCTION DESIGNER Andrea Costales
WARDROBE COORDINATION AND CREATIVE LOGISTICS Ellie Campagna
CASTING: DM CASTING: Piergiorgio Del Moro, Helena Balladino, Alexandra Antonova
ACTING COACH Samantha Quan
STUNT PERFORMER Margaux Hartman
1ST ASSISTANT DIRECTOR Duccio Fabbri
2MD ASSISTANT DIRECTOR Scott Bowers
KEY MAKEUP ARTIST Cyndle Komarovski
KEY HAIR STYLIST Tomo Jidai
NAIL ARTIST Alicia Torello
MUSIC DIRECTOR Jean Michel Derain
PHOTOGRAPHER Andrew Boyle
DIGITAL INTERMEDIATE COLORIST Alastor Arnold
RE-RECORDING MIXER Jeremy GrodySUPPORTING CAST Michael Figgiani, Jose Gonzalez, Karren Karagulian, John Lyons, Lisa Muraco
SPECIAL THANKS The Khaite Team, Chris Barnes, Ross Brodar, Chandelier Creative, Eastman Kodak Company, Fotokem Creative Services, Handheld Films, Walter Hill, Brian Lee Gabrielle Marceca, Megan Mattson, Kristen Mom, Carlo Muraco, Claudia Caracciolo, Kate Nehra, Jean-Stéphane Sauvaire, Irin Strauss, Tyler Yassky
FILMED ON LOCATION IN NEW YORK CITY.
LOOKBOOK CREDITS
CREATIVE DIRECTION Cate Holstein
PHOTOGRAPHY Hanna Tveite
STYLING Vanessa Traina
MODEL Quinn Mora
CASTING Anita Bitton
PRODUCTION Block Productions
HAIR Joey George
MAKEUP Cyndle Komarovski
SET Nicholas Des Jardin