It's an inevitable question for any creative partnership, and certainly one for the Brussels-based artist duo from Istanbul of Yasemin Baydar and Birol Demir: What defines art in the twenty-first century? "Surprise is very significant, very human, and very entertaining in these days where technologies tell you everything about yourself, including things you didn't know, and where they define, by measuring your heartbeat and pupil, your likes before you do when you encounter new objects. We believe that it is very important and valuable if we can create this surprise," they answer. After all, this is a professional relationship that has lasted over two decades, producing a wealth of influential work and unified vision. The two have not only worked beside each other for over two decades, they also speak using "we" in almost all circumstances.
Read more after the jump:
Known mostly for their immersive exhibitions, :mentalKLINIK style is pop-art bright, witty as everything, and profoundly irreverent. They exist in the realm between a memorable event and an art exhibition, finding unconditional acceptance in neither. But what is freedom for them? "If everyone and everything is free, we are free. Otherwise, it's an illusion of freedom," they share with me.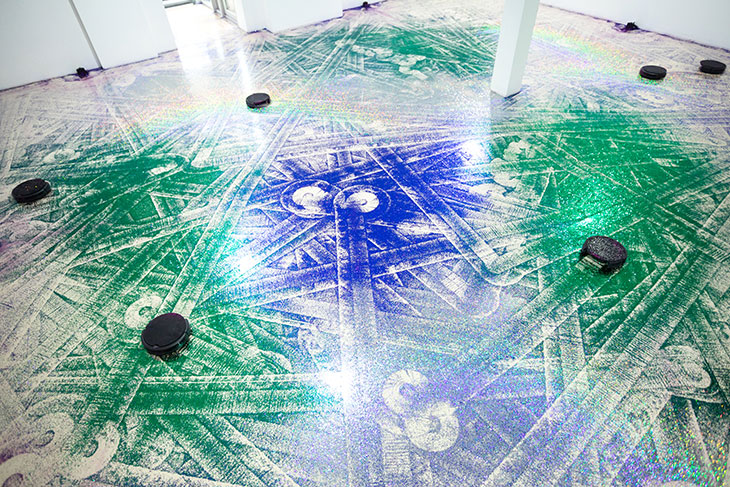 Within the duo's portfolio are a number of defining projects. Their first big step came in 2000 with the opening of the :mentalKLINIK space in Istanbul: "We decided as a duo to start-up a space where we would be able to develop our art practice as well as art theory in an interdisciplinary setting. We never limited things to only one form; on the contrary, we were interested in the multiplicity of forms. "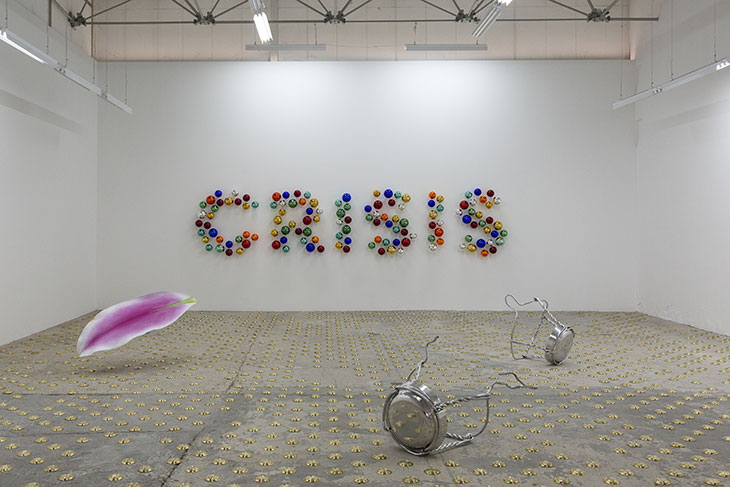 Their most recent work, Bitter Medicine #01, was presented live 24/7 through Belgrade Museum of Contemporary Art's website during the first days when the museums were closed. "We have a personal relationship with Serbia because Yasemin's roots are Serbian. Last but not least, we're represented by Eugster II Belgrade, and had previously opened our solo show in 2018 in town, and had a great audience and friends there." Explaining the route from a live to a virtual Belgrade show during a pandemic they add: "We are interconnected with Belgrade more physically than virtually."
For Yasemin and Birol experiencing art is a process. In fact, it's very much torture: "We regard participation as torture. Our works and exhibitions pretend to require participation but do not actually give the audience enough opportunity to participate, yet they still make the audience feel as if they have participated. In a sense, we torture the audience as artists. Even if the work is very static it still makes the audience encounter themselves as well as encounter the space. We draw a path for the audience to follow in the space and the artworks shift as the audience walks around them. However, just as it is with capitalism, we believe the audience is not aware of this."
Despite their adventurous and often avant-garde work, their future is hardly a dreamland: "It is very valuable for us to live in the times we are in, and to produce within that time. Today, while donating all our senses to the continuity of the system, we will continue to invite the audience's erotic body to stimulate their mind. We aim to create a short-term but memorable experience by creating a cold-shower effect, drawing the already shortened attention to the field of art. "
Many in the industry have followed them, sometimes a little too closely. Yet artists are taking inspiration from them and even the pandemic has not stopped them; they are continuously working: "We celebrate the end of Neoliberalism and sweep up the residuals. We are currently in the mood for a bad trip after-party or a creepy beginning of the end. In the meantime, Carl De Smet, the curator of the Contemporary Art Museum of Belgrade is installing Puff Out as Bitter Medicine #01.1 in Paris at the Cultural Center of Serbia to be broadcasted during November 2020 under lockdown conditions of the second wave. We have several new possible Bitter Medicine interventions that we are working on as well while Bitter Medicine #02 at Borusan Contemporary is online up to the end of January 2021. Besides that, we are preparing our solo show for next June at Sabrina Amrani Gallery in Madrid."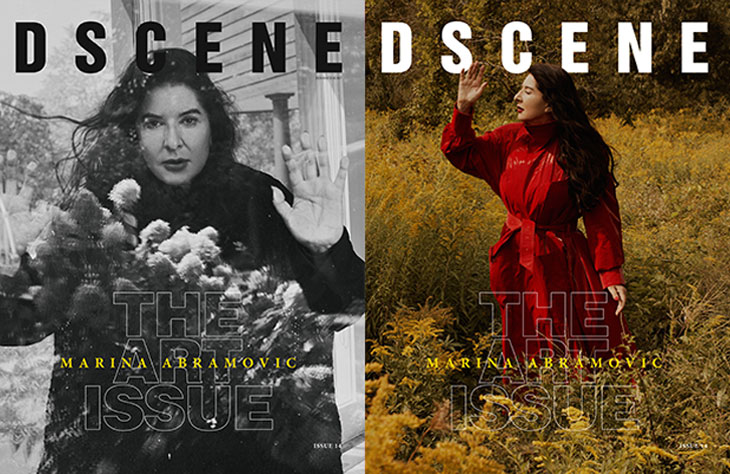 Keep up with :mentalKLINIK on www.mentalklinik.com.