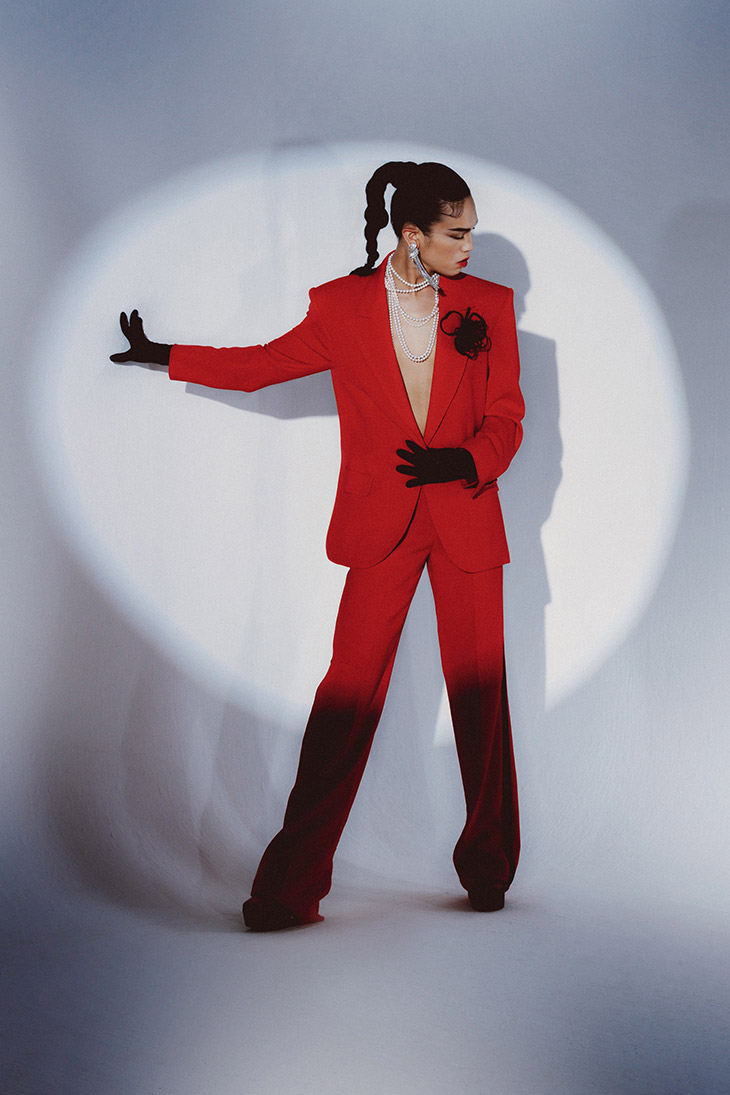 Fashion brand PRABAL GURUNG presented Pre-Fall / Fall 2021 In The Mood For Love Collection, that celebrates beauty and joy of New York, as well as it's courage and perseverance. The collection explores designer's love and admiration for New York and New Yorkers.
The Pre-Fall/Fall 2021 collection is my continued love letter to New York. It conveys the resilience, grit, passion, and complicated devotion of New Yorkers. It is the story of my rekindled love affair with the city, set against the backdrop of a powerful summer that awakened my soul and raised my consciousness. A dark and unrelenting romance, the collection is a sonnet to the city that continues to capture my heart and our community, which found hope and humanity even in the most difficult times. – Prabal Gurung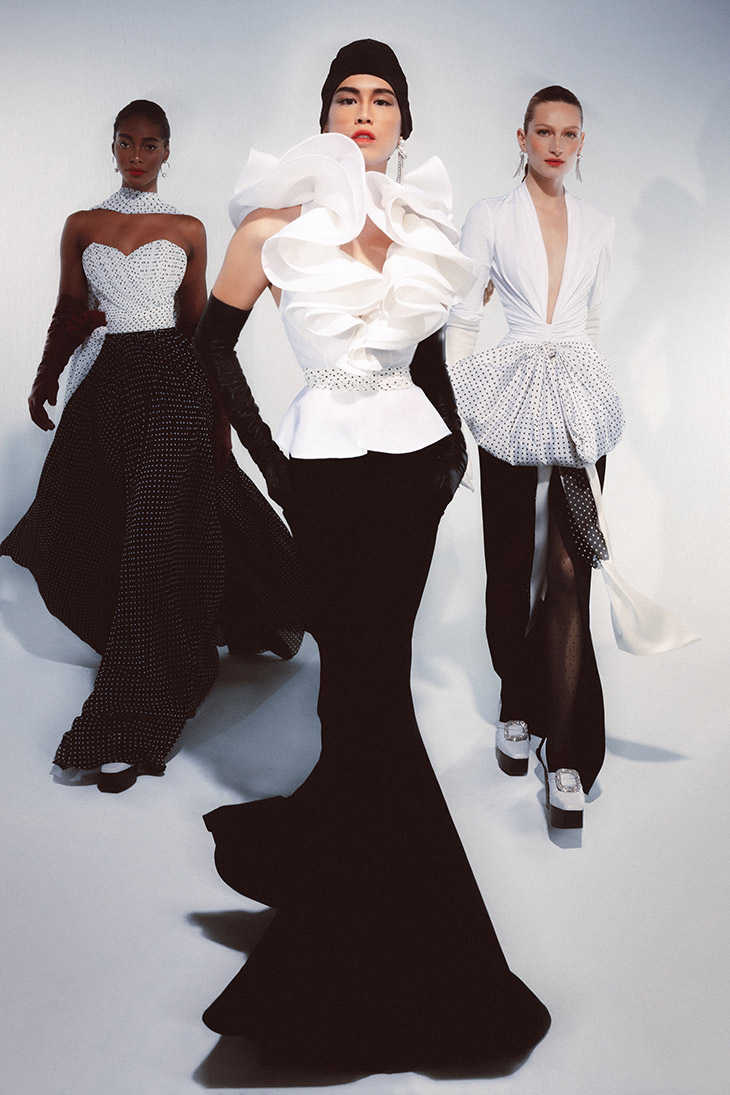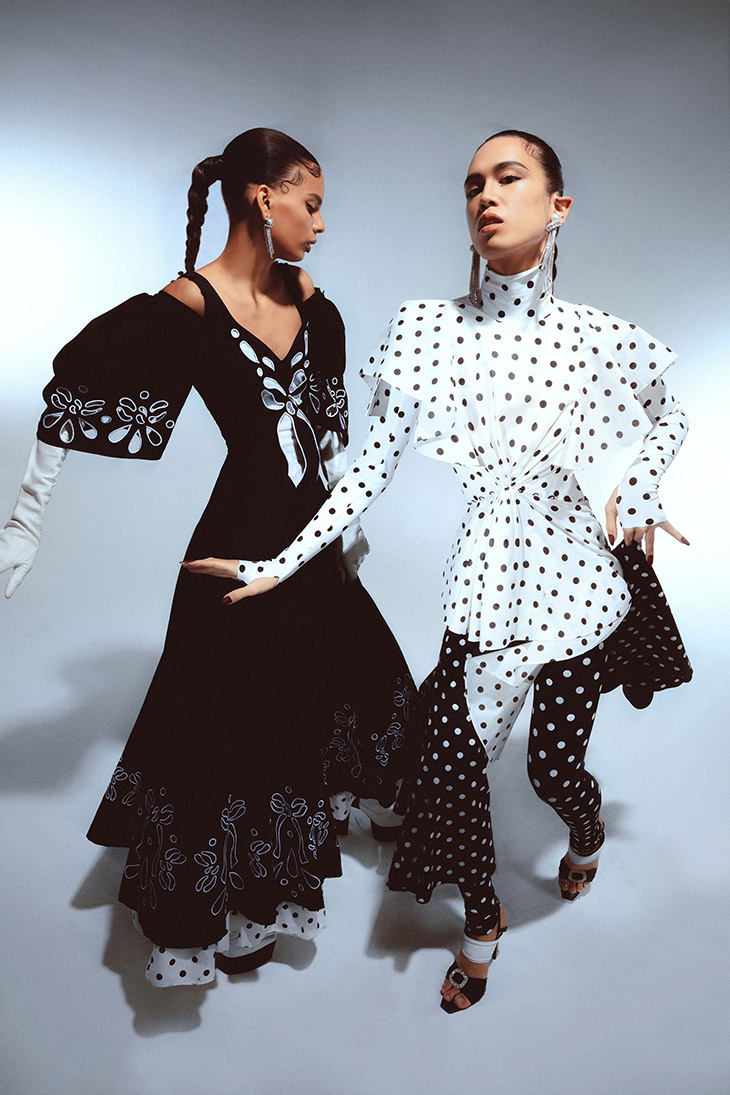 Fashion photographer Leeor Wild captured the lookbook, and Sophie Pape directed the video. Stars of the session are Annibelis Baez, Dara Allen, Ikce-Wicasa Quiles, Jayden Jackson, Liz Kennedy, and Tami Williams. In charge of styling was Alex Harrington, with beauty from hair stylist Evanie Frausto, makeup artist Romero Jennings, and manicurist Gina Edwards.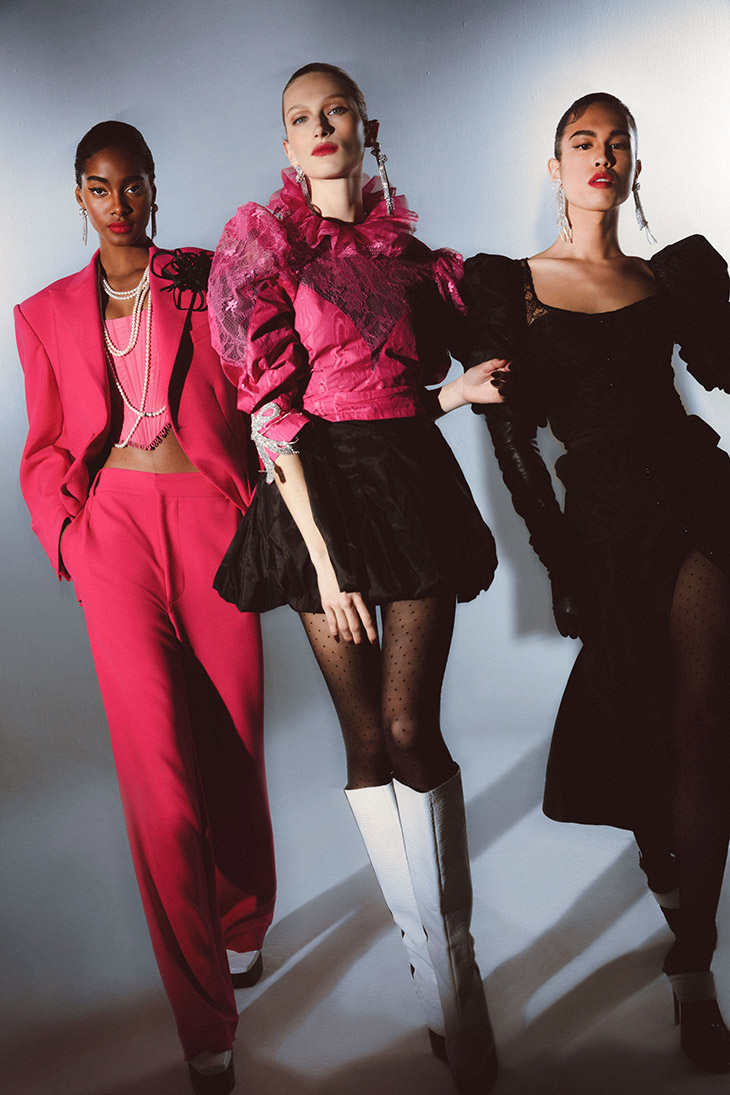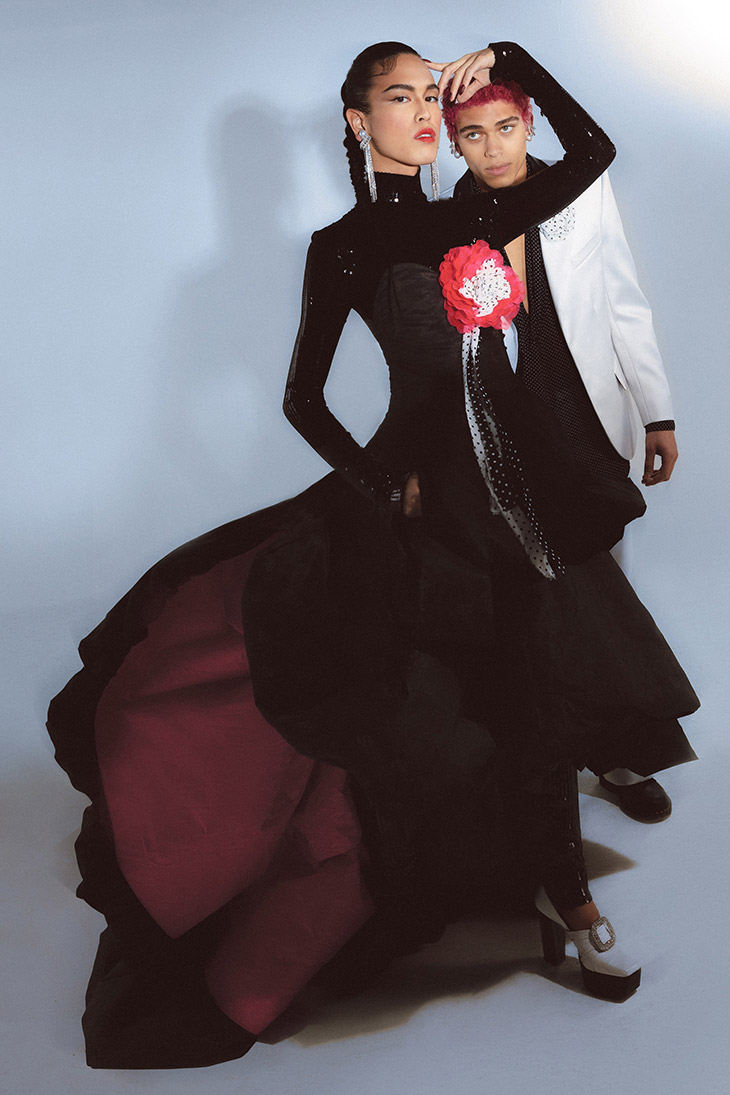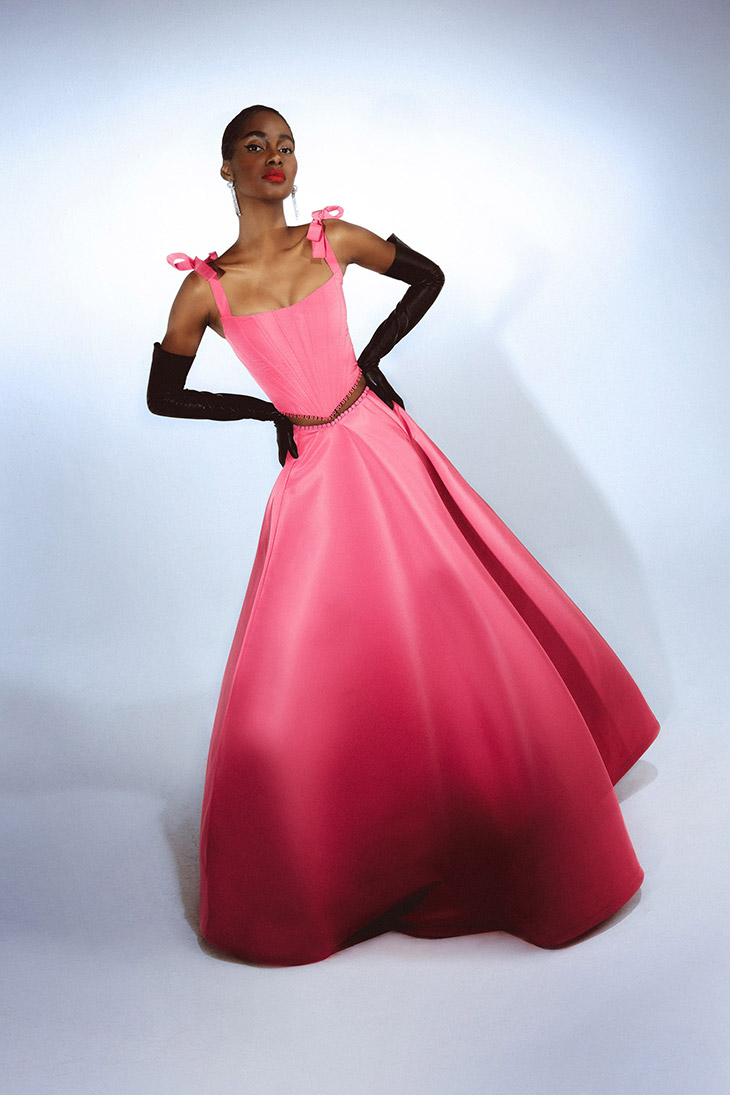 "Inspired by the unabashed authenticity of the cast of characters that surrounded me, I realized that my most powerful act of defiance was being my unapologetic and truest me. All throughout the city a revolution of self-expression was taking place, which led to the inspiration of our Pre-Fall/ Fall 2021 collection. In Nepal and India, the colours pink and red represent an auspicious beginning. An apt colour story imbued with the moody darkness of New York city; the collection is a collision force of matriarchal energy and rebellion. Pieces appear in versatile fabrics to accompany you on your journey with layered bodysuits and gloves as a protective layer. The bodega rose motif blooms across the exaggerated sleeves of high-octane cocktail dresses in cottons and silks, fluid jersey looks, and gowns reimagined from vintage store finds. Polka dots punctuate voluminous cotton skirts, hand-pleated sunburst chiffon blouses, and our signature cut-out dresses. Dramatic flounces command the attention of sculptural eveningwear and envelop tailored blouses with flair. The bold energy of the city presents itself in vibrant hues, theatrical trumpet pants, and electric moire mini dresses and cargo pants." – from Prabal Gurung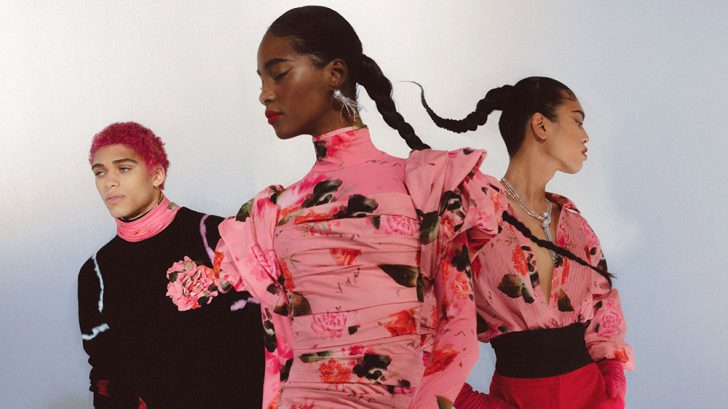 Creative Direction: Prabal Gurung, Sophie Pape
Stylist: Alex Harrington
Talent: Annibelis Baez, Dara Allen, Ikce-Wicasa Quiles, Jayden Jackson, Liz Kennedy, Tami Williams
Director: Sophie Pape
Production: S_Projects Global
Executive Producer: Sophie Pape, Jade Akintola
Associate Director: Kezi Ban
Associate & Art Director: Kelsey Daharb
Sr. Production Manager: Brittany Daulton
Assistant Producer: Amy Dilorenzo
Photographer: Leeor Wild
Photographer'S Assistant: James Bee
Bts Content Capture: Ankur Maniar
Director Of Photography: Daniel Vignal
Camera Operator: Vince Rappa
1st Assistant Camera: Manny Rodriguez
Gaffer: John Izarpate
Key Grip: Vinny Davino
Line Producer: Brigitte Bishop, Bruno Vernashi
Bookings: Hollie Schliftman
Post Production Supervisor: Manny Muñoz
Editor & Sound Designer: Gianluigi Carella
Assistant Editor: Federico Merlo
Makeup: Romero Jennings with products provided by Mac Cosmetics
Hair: Evanie Frausto for Bumble and Bumble.
Nails: Lead Manicurist Gina Edwards for Kiss Products Inc.
Jewellery: Tasaki Atelier