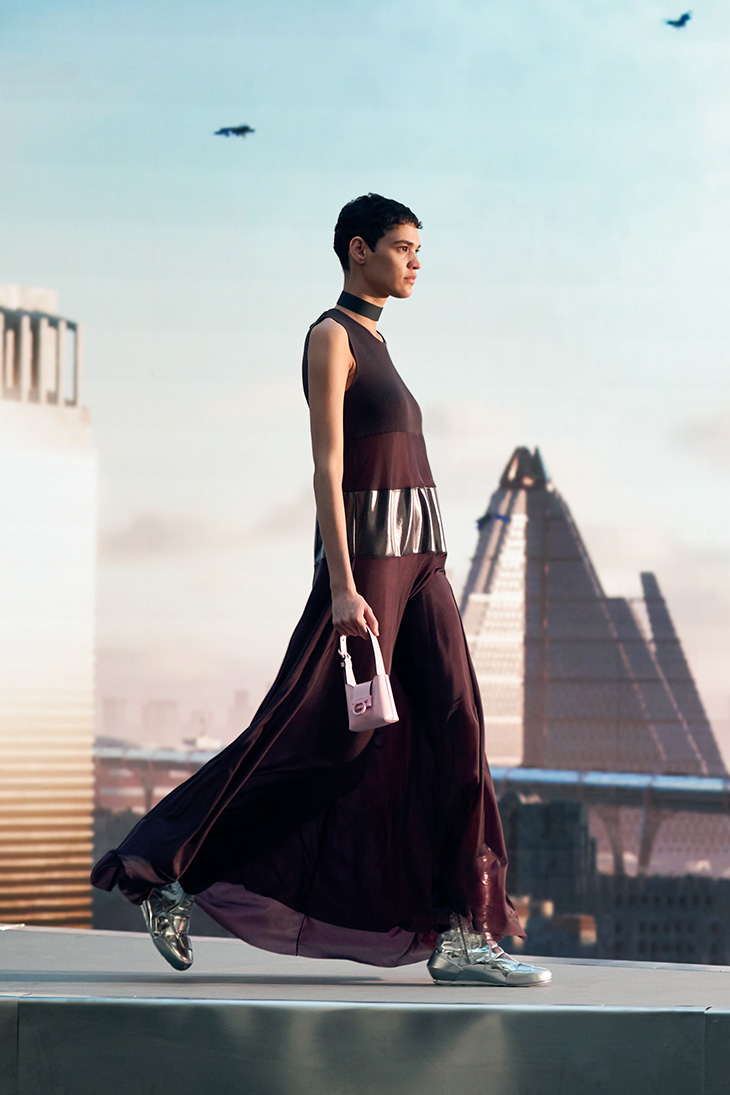 The future is now for Paul Andrew and Salvatore Ferragamo who presented a cinema inspired collection for the Fall Winter 2021 runway season. It is easy to say after spending lockdown catching up on Alfred Hitchcock for the Spring Summer 2021, Andrew has turned to Sci-Fi classics in the months after.
"In fashion, the past exerts a gravity – we are always drawn to it. For this season I wanted to invert that physics. The objective was to engineer a collection that sees the present through a prism of the future – unleashing a multitude of fresh perspectives. Pre-millennial sci-fi classics Gattaca, Until The End Of The World, and The Matrix were all cinematic influences – past imaginings of the future that have shaped today. For this 'Future Positive' collection I imagined the standard contours of today's uniforms as fossilised remnants of a long-forgotten past, freed of all associations of class, colour or creed. This collection proposes new uniforms for a utopian future in which diversity and positivity combine to transform our world for the better. As Salvatore Ferragamo once said of his own work, this collection is dedicated 'to all those who must walk' – at a time when we must be united in our determination to reimagine, rebuild, progress, " shares Paul Andrew talking about his science fiction inspired collection.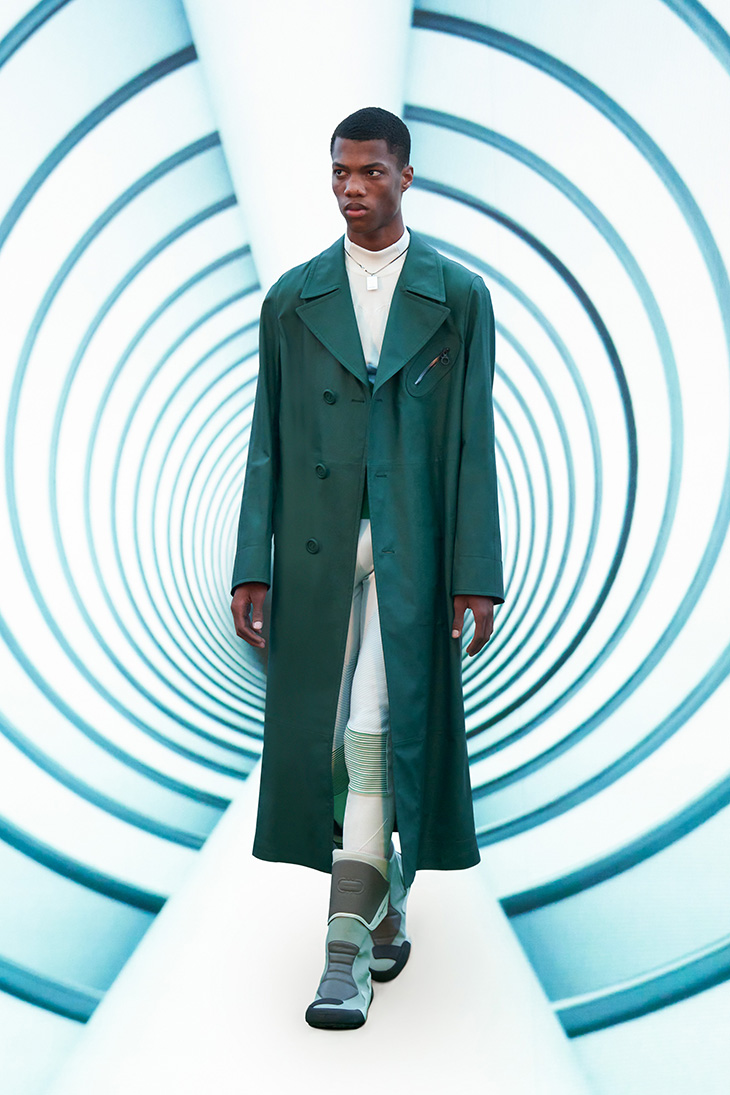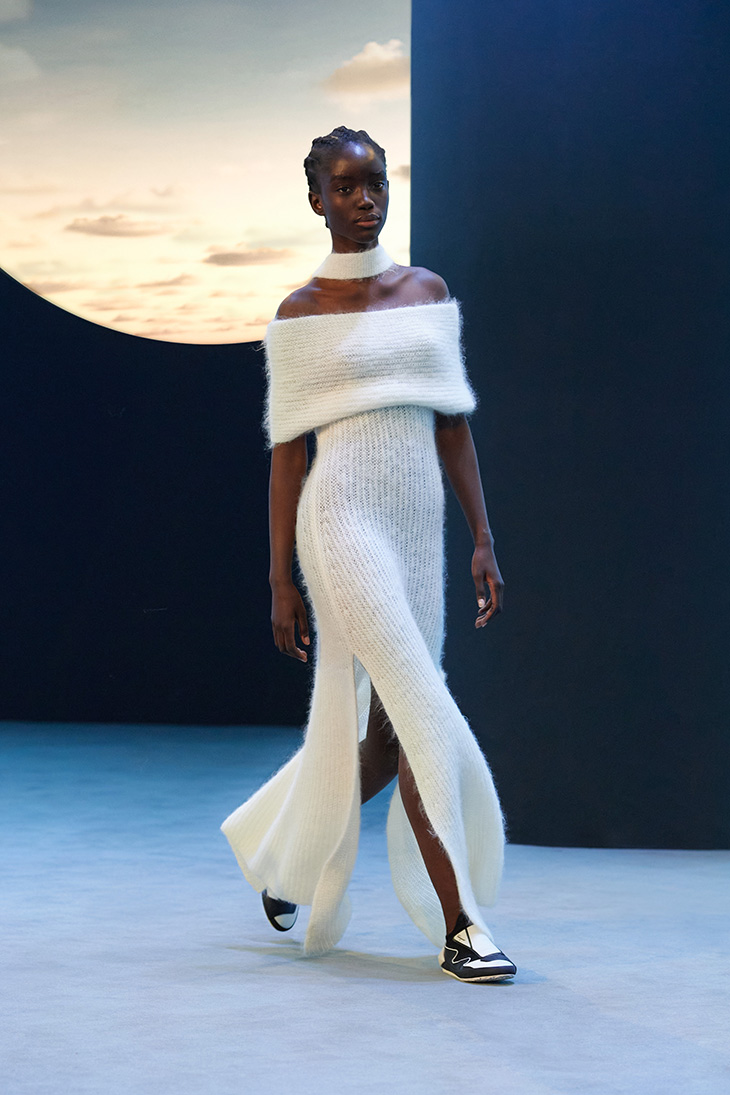 Even with sci-fi classics on his mind Andrew finds a way to work around his already set blue print of the contemporary Ferragamo DNA. The collection while in it's runway presentation is borderline theatrical the pieces are also a new chapter for the fashion house. At the same time the Florentine fashion house also takes sustainability more seriously. Polyester used in the collection is shaped from post-consumer recycled materials. While footwear soles now feature wood from certified responsibly managed forestry, recycled pre-consumer TPU rubber and polyurethane and metal-free leather tanned with plant-based materials and through a certified lower environmental impact production process.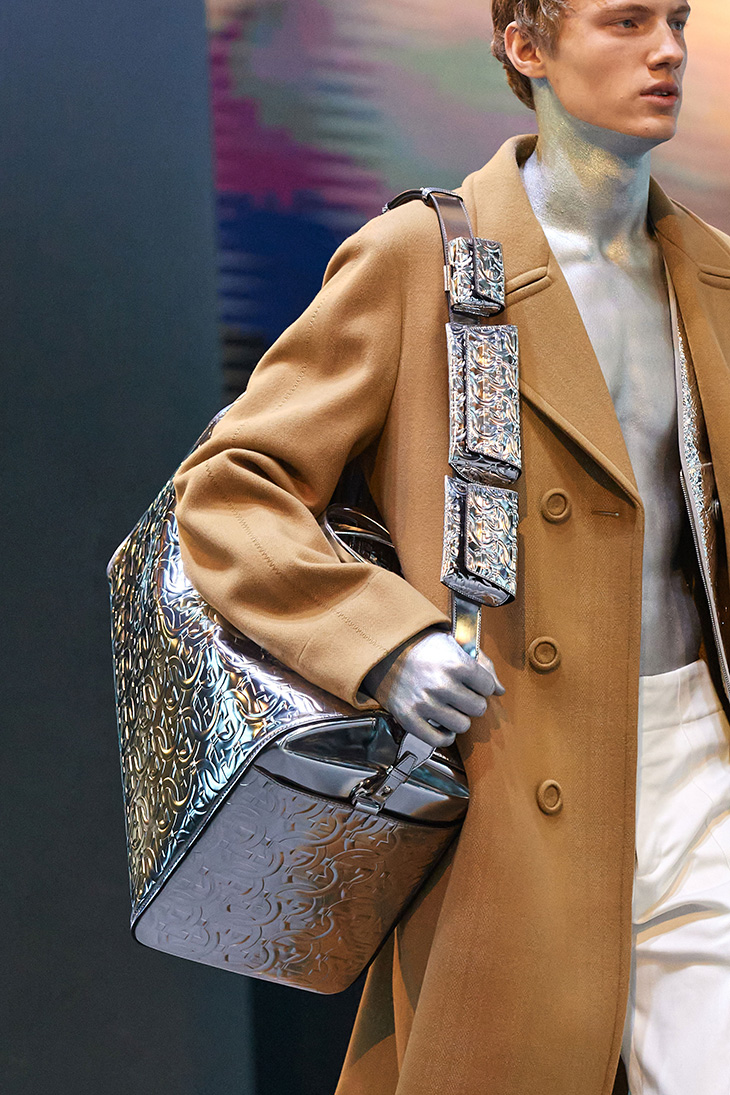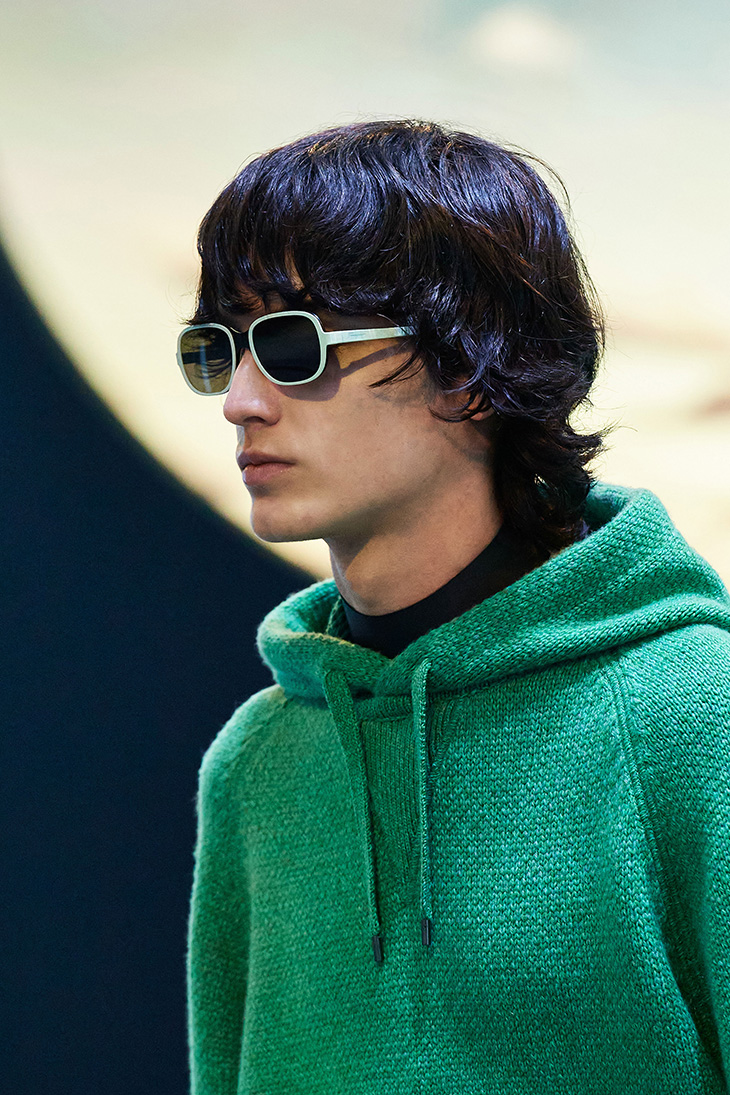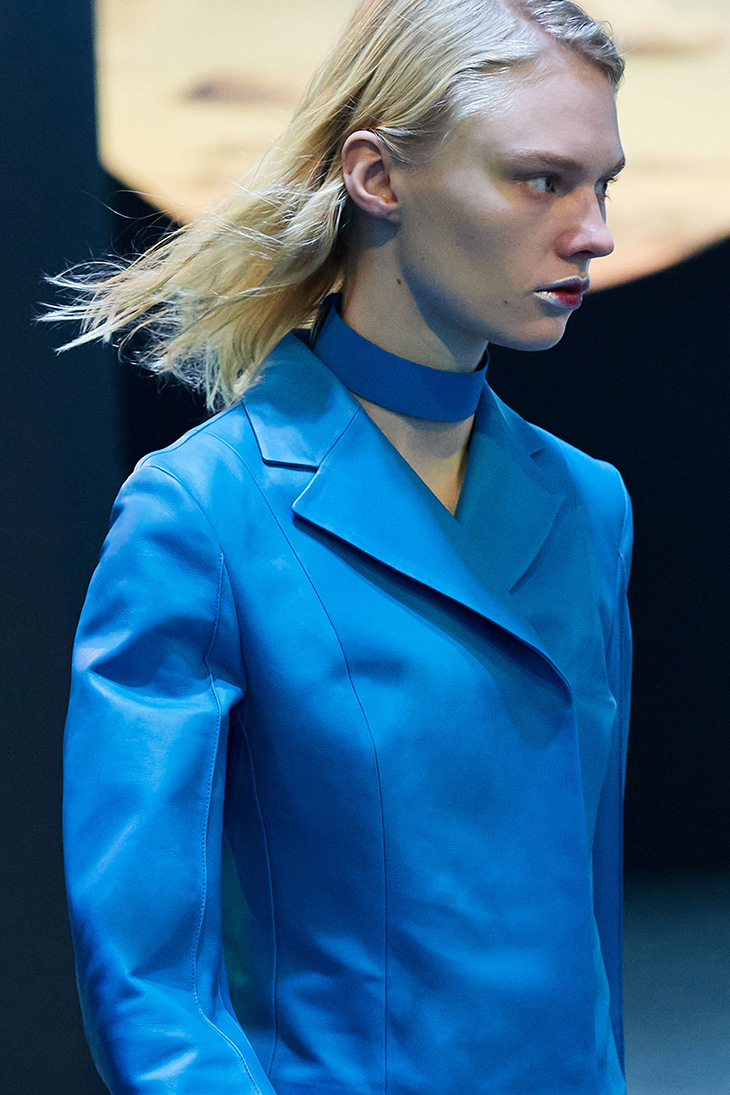 Salvatore Ferragamo is also for the coming collection working on lowering material waste and avoiding to resort to virgin material manufacturing. When it comes to wool and cashmere the brand is working on introducing recycled pre and post-consumer materials. Leather is no doubt one of the most important materials for Ferragamo and with the fall winter 2021 season part of the leather production are chrome-free and metal-free tanning finishes. While recycled PET is used for sewing threads for part of footwear and leather goods.
Discover more of the collection in our gallery:
Take a closer look of the collection through detail shots of the Fall Winter 2021 runway: