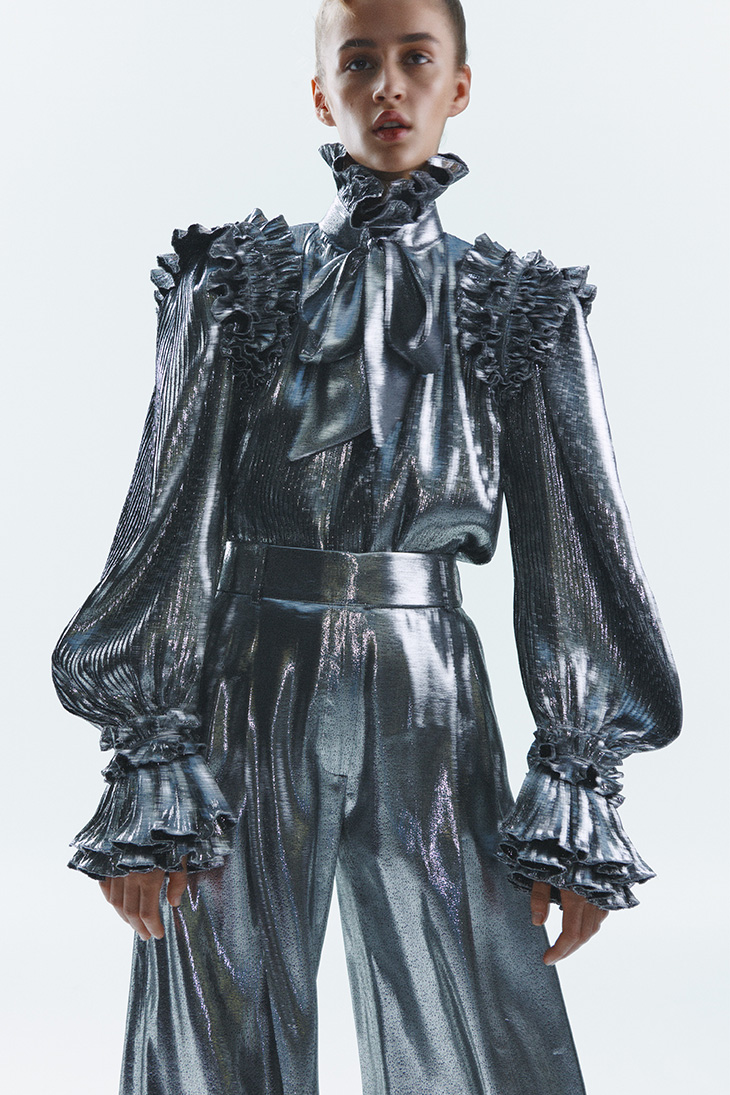 Alexandre Vauthier DNA is already well known across the industry, the formula is there and never fails to dazzle. Yet the spirit of Alexandre Vauthier is not created for life of lockdowns and staying low, wearing Vauthier you are there to enjoy and celebrate life. The designer just as all of us hopes for such times to come sooner rather than later.
For the Fall Winter 2021 Ready To Wear shoot Vauthier teamed up with photographer Franck Durand and the stunning model on the rise Quinn Mora. When it comes to counting catwalk we are not sure how you do that on a digital calendar yet Mora is taking the digital runways by storm and just recently landed her first cover of Vogue Paris. Mora comes as the perfect fresh face to take on Alexandre Vauthier's upbeat collection evoking the free-spirit while running around Paris and nights out on the town. The designer worked with Mora previously on the shoot of the Alexandre Vauthier Haute Couture Spring Summer 2021 collection.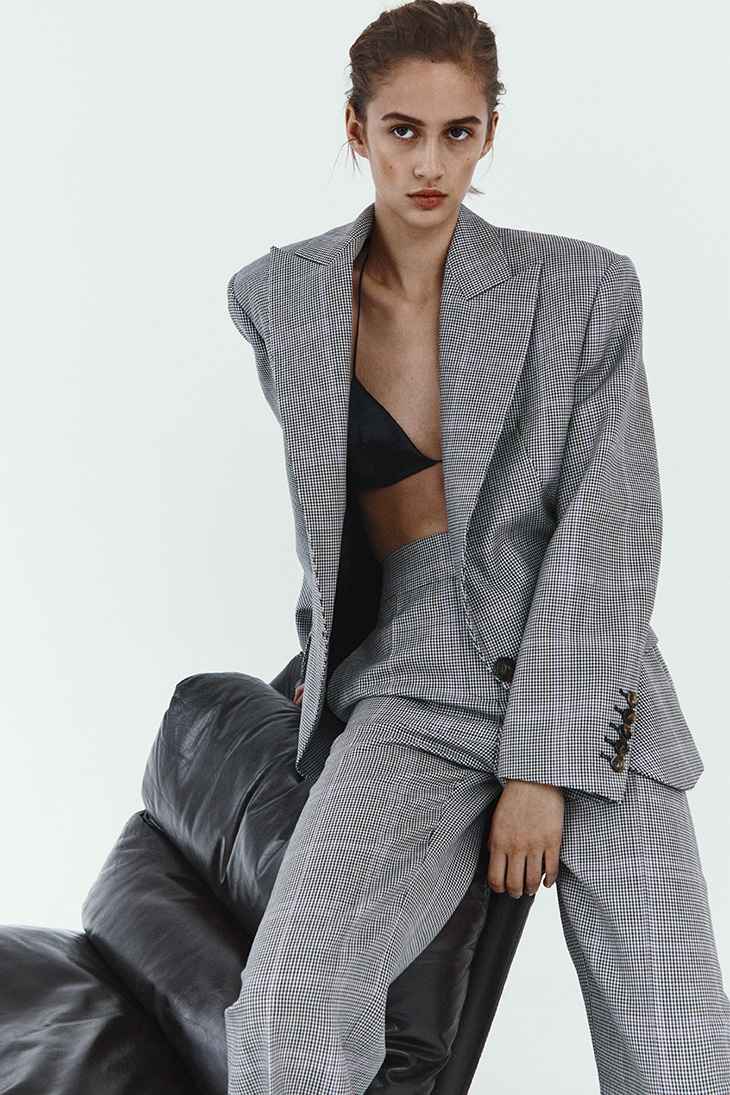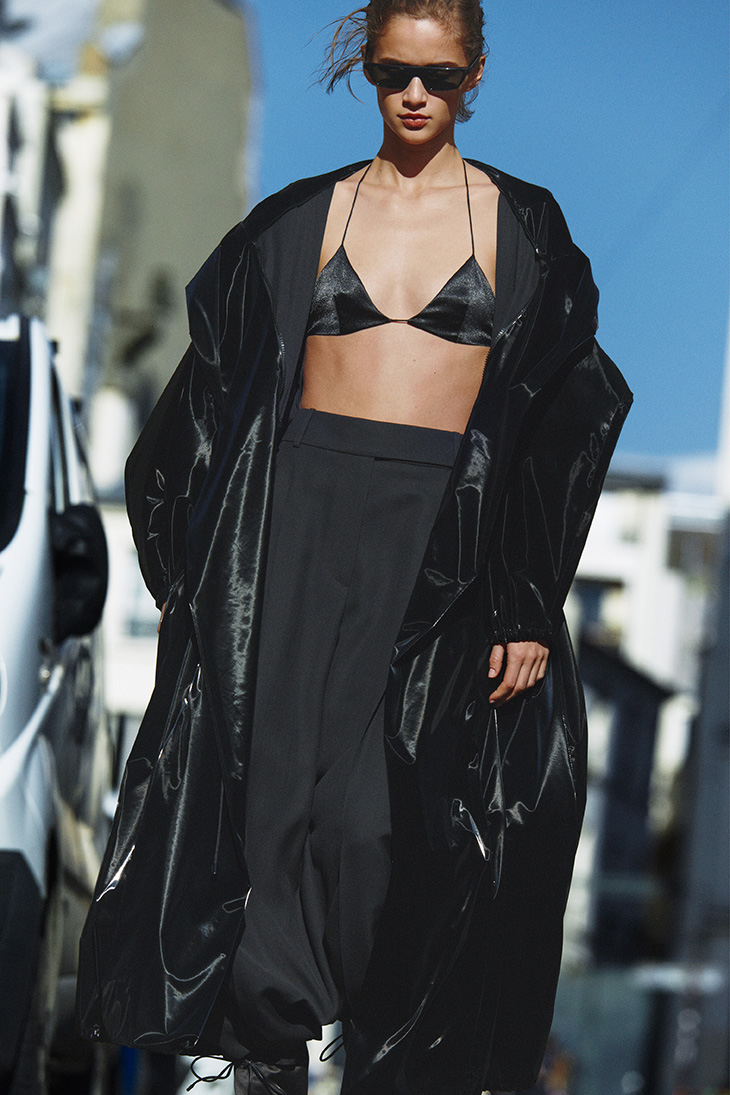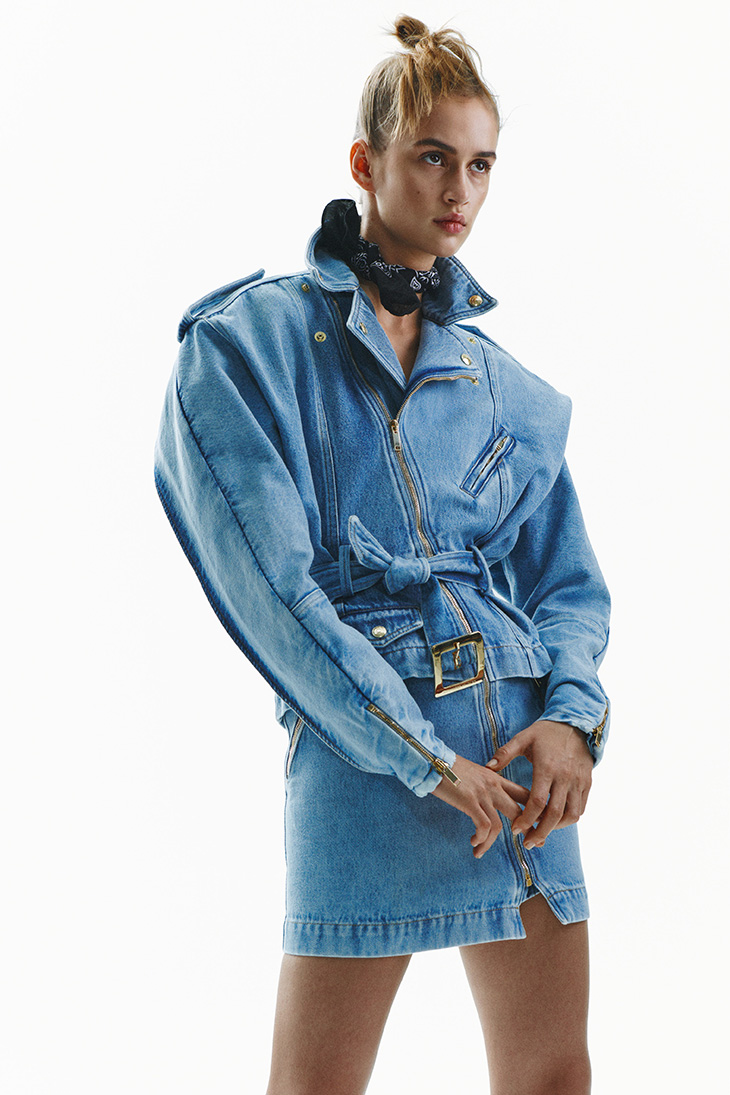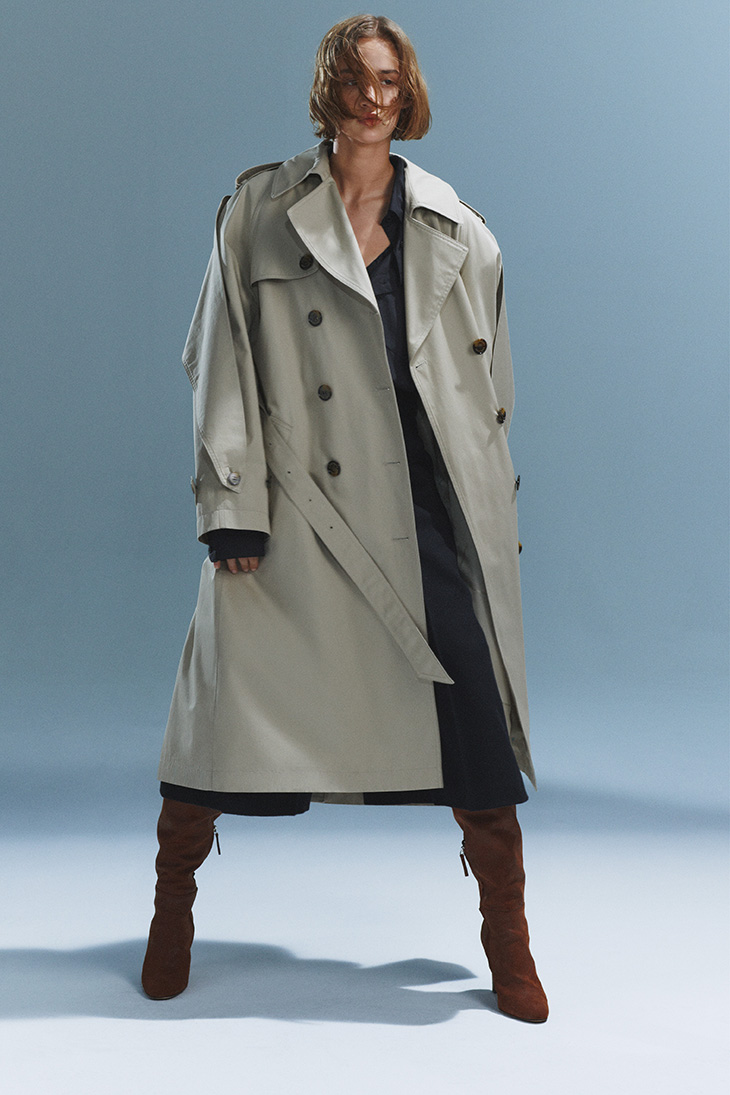 The latest Alexandre Vauthier collection is comprised out of twenty-five looks mixing in the designers flare for glitter-taken materials and signature ruffles. For Vauthier winter season is not about staying warm and cozy, thus for this collection as well he's focusing on striking daytime looks and sensual evening wear. He is giving the Vauthier women the signature ruffle mini dress but also show stopping evening-dresses to cherish in their closet for seasons to comes.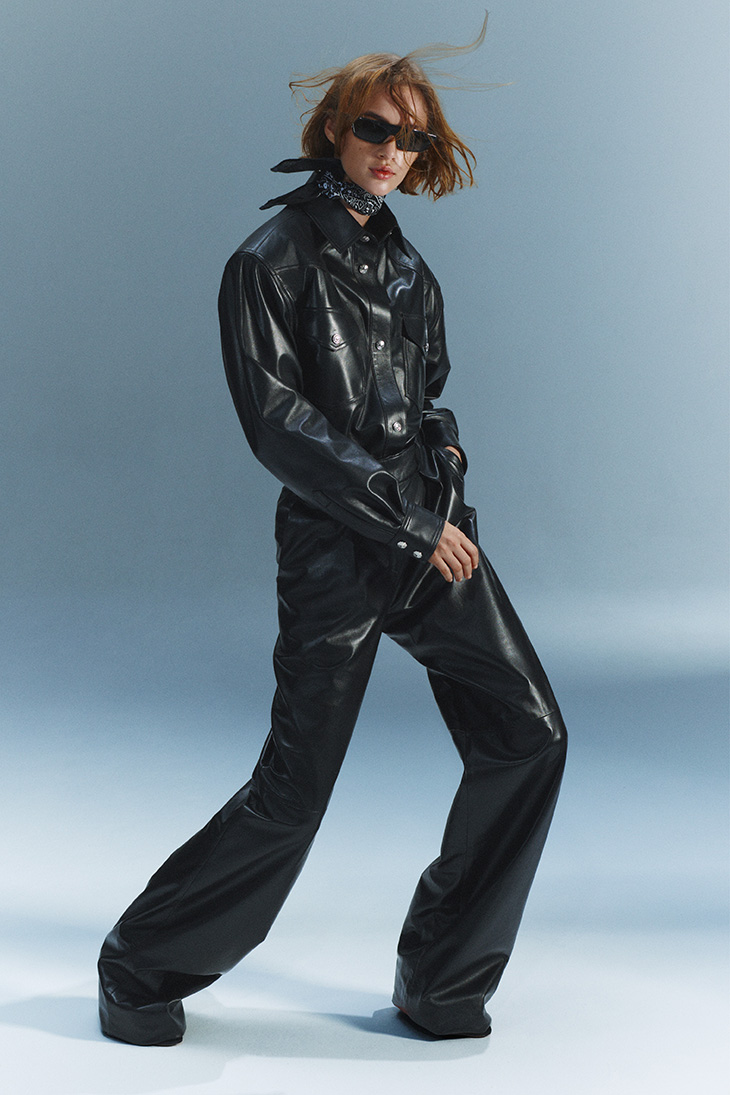 However outerwear comes strong for the Fall Winter 2021 collection where Alexandre Vauthier and his team jump from timeless white and camel coats to mesmerizing leather looks. Leather jackets are delivered as pure perfection of timeless, coming in camel and striking blood red evoking the ultimate biker-chic look. The classic tailored pieces are entirely shaped with Alexandre Vauthier signature play on proportions. In addition to the sartorial crafted suits and coats the new collection also brings the perfect oversized trench ready for any occasion. Finally Alexandre Vauthier fall winter 2021 collection mixes in denim trousers but also an unforgettable total denim looks with eighties design lines interpreted for 2021.
Discover all the looks from the latest Alexandre Vauthier ready to wear collection in our gallery: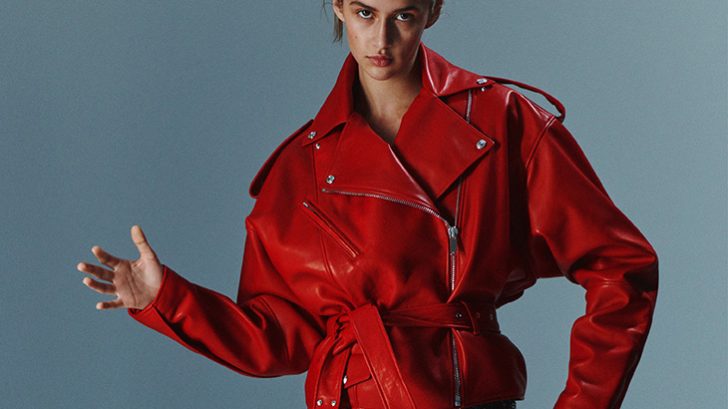 Art Director ATELIER FRANCK DURAND
Photographer THUE NØRGAARD
Stylist CHARLOTTE COLLET
Model QUINN MORA
Hair CHRISTIAN EBERHAR
Make up CHRISTINE CORBEL
Casting COCO LISCIA
Production WESTERN PROMISES
Words by Katarina Djoric DSCENE Publishing Fashion Director