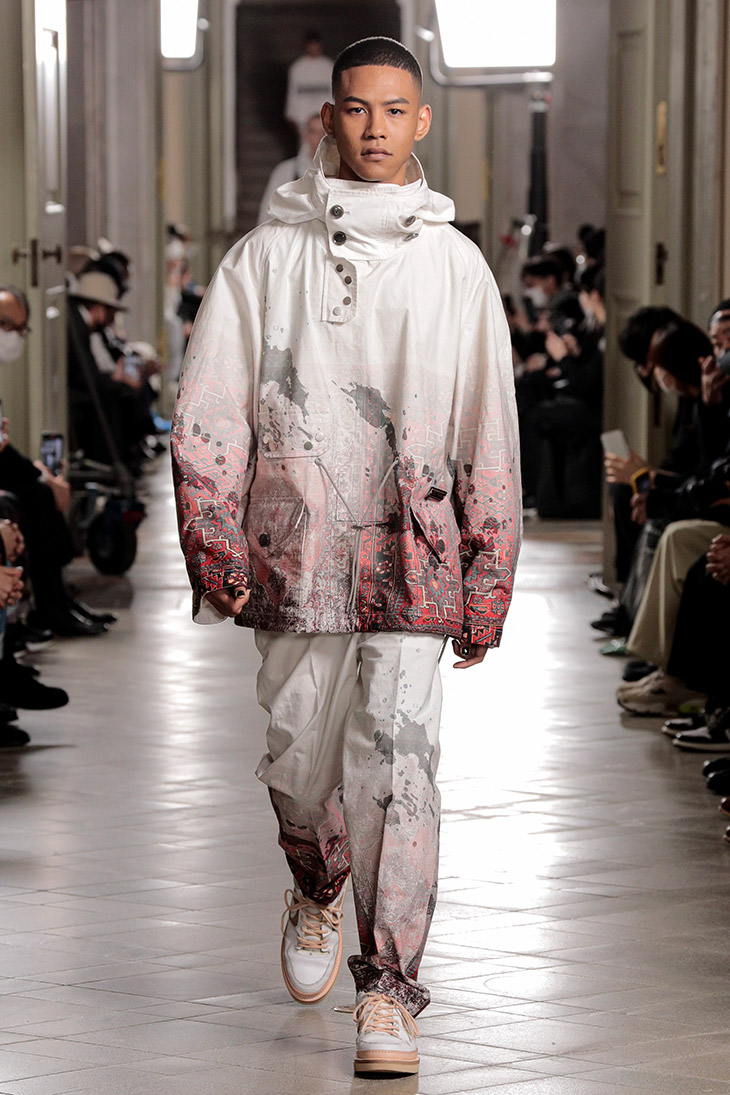 Fashion brand Children of the Discordance presented their second release of the Fall Winter 2021.22 collection on March 19th, at Tokyo National Museum Hyokeikan in Ueno, as part of Rakuten Fashion Week Tokyo. The second edition of DAWN collection celebrates old Tokyo, and it's heritage.
Through my last digital shows at Milan Fashion Week, I presented the contemporary and modern side of west Tokyo, the street-culture of Harajuku, Shibuya and Daikanyama, which represents the surrounding around our headquarter and a huge part of Children of the discordance's identity. Having the chance to hold a physical show in Tokyo, I wanted to reconnect with the other side of the city, the east and "downtown" side of Tokyo to re-contextualise the AW21 dawn collection. Downtown Tokyo is the hearth of craftsmanship, is where our production atelier and many sewing and dyeing factories we work with are located. It represents the city's cultural heritage and a more serene environment where I can concentrate on my creations. This shows celebrates old Tokyo, its past and heritage, through a historical and emblematic location such as Hyokeikan – Hideaki Shikama, Children of the discordance's creative director.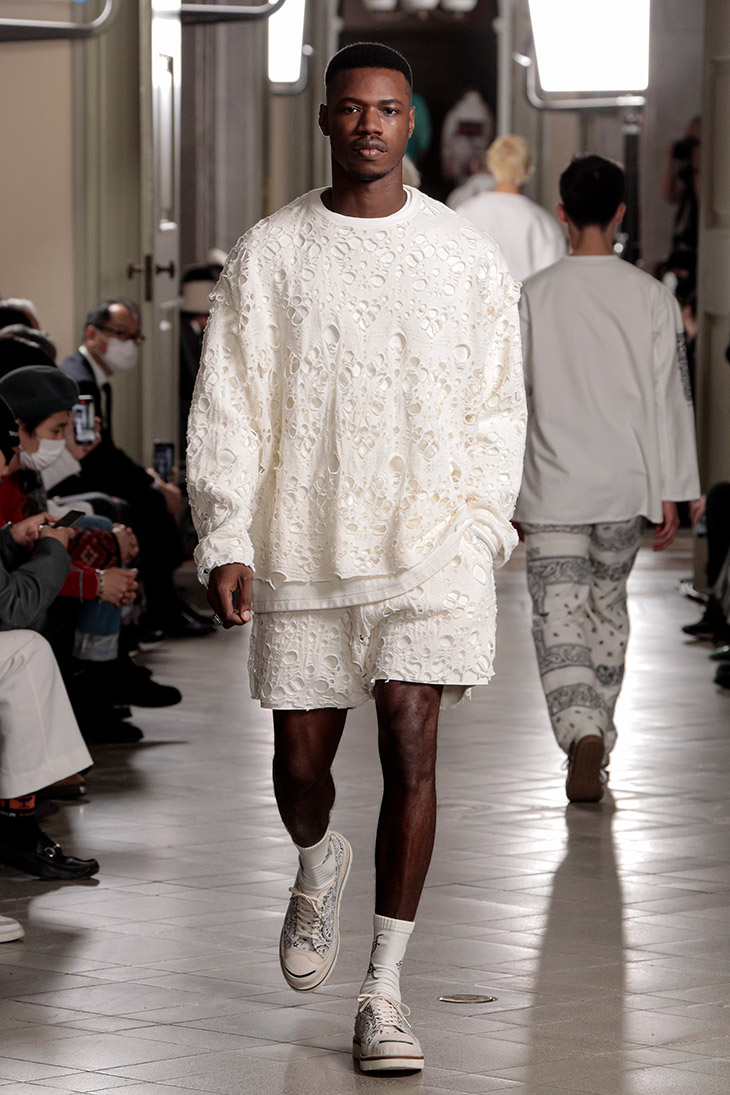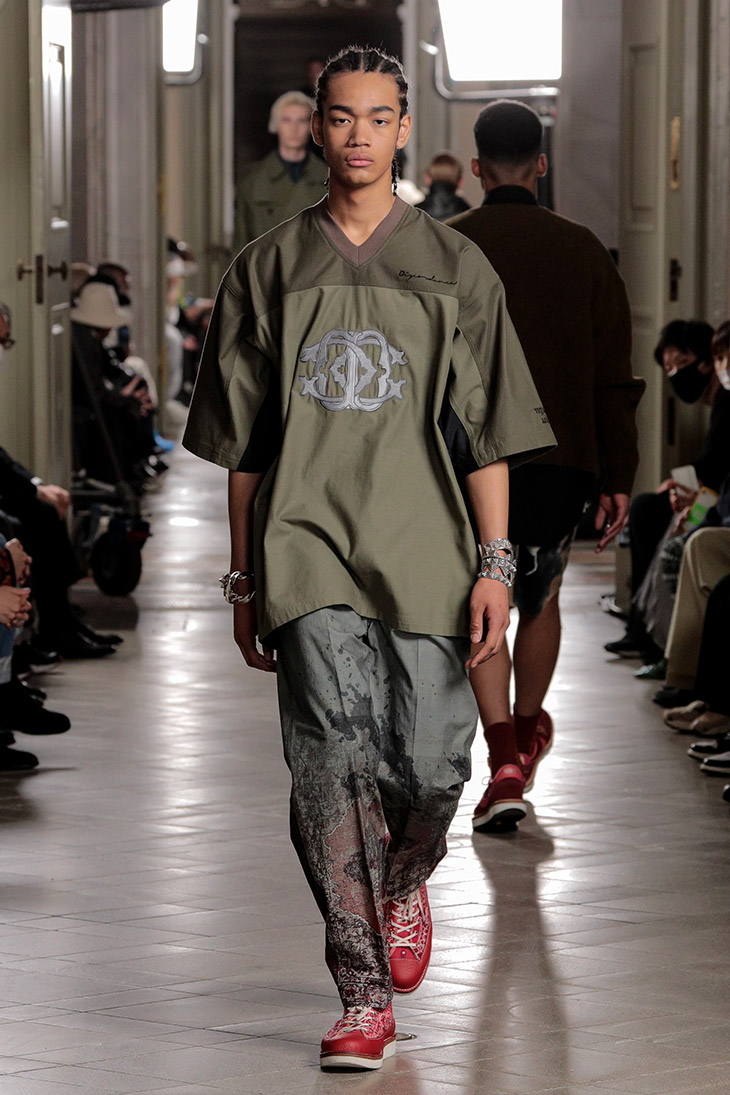 "The runway show saw re-edited Children of the Discordance AW21 looks and new inedited styles releases. The line-up showcased newly introduced oversized hoodie jackets featuring AW21 season main graphic printed on black and white fleece fabrics and presented lace pullover styles inspired by the designer's archive. Sportswear elements were enriched by heavily distressed white jersey fabrics applied to sportswear styles such as sweater and shorts and long nylon windbreakers with tarot card prints on the back. A stronger focus on military and utility wear was expressed through field jackets, vests and cargo pants made with vintage nylon spanning shades of black, military dark grey and colonial camel.
MFW: CHILDREN OF THE DISCORDANCE FW21 COLLECTION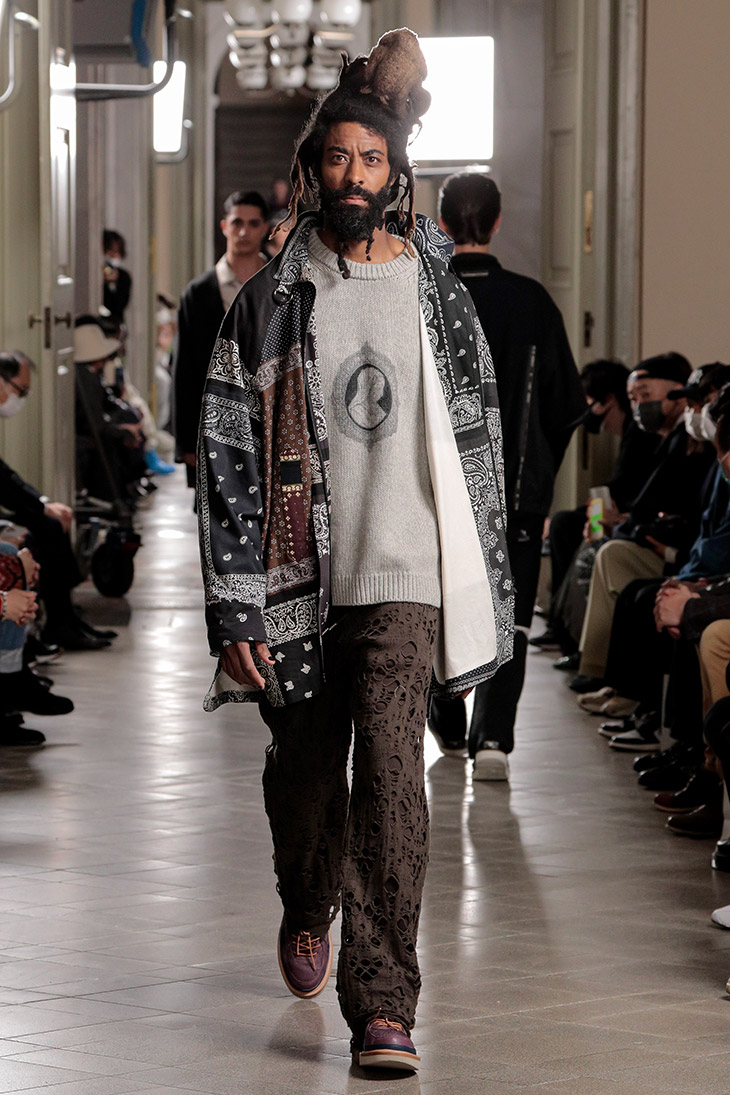 Within the Tokyo release, also inedited AW21 special pieces of Recouture by Children of The Discordance, the remade and up-cycled vintage sportswear brands sneakers series launched by the brand with its collections and new graffiti low and high-top hybrid sneakers-boots styles. On the runway was also unveiled inedited Children of the discordance + FACE.A-J AW21 special pieces created for the event. The collaboration items were made with death stock fabrics woven by Burkina Faso artisans and produced with the support of the International Trade Center project "Ethical Fashion Initiative (EFI)", a UN agency, with the aim to support the employment of local women and their empowerment." – from Children of the Discordance