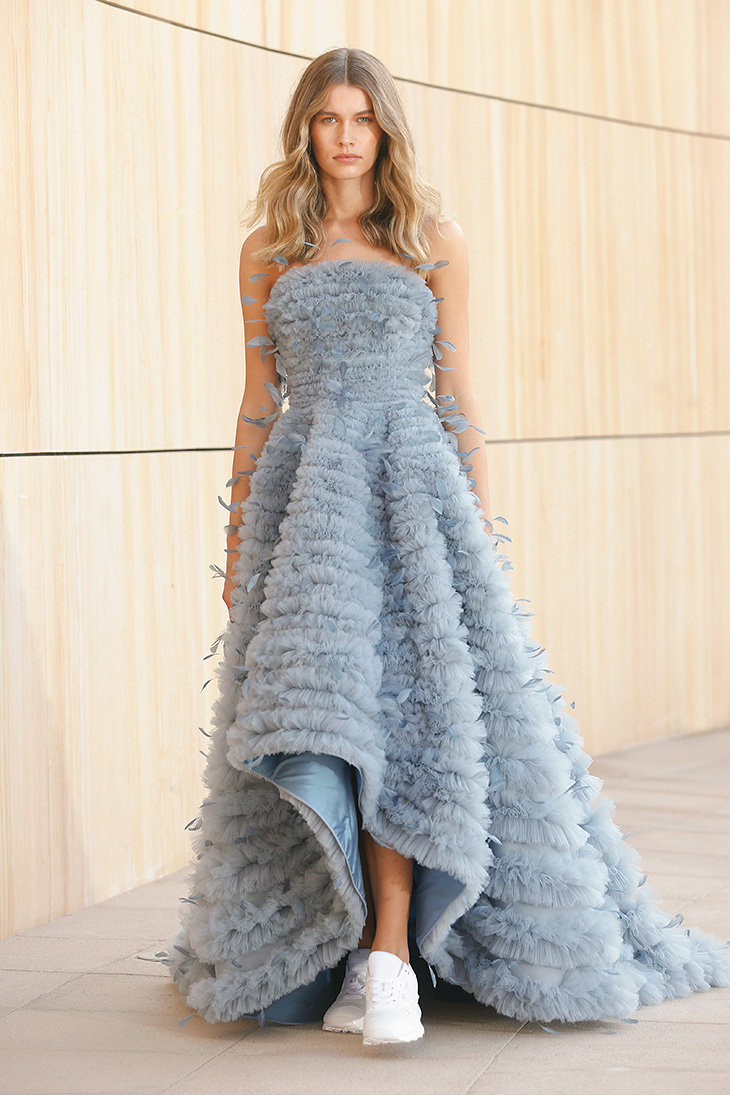 Fashion Designer on the rise KRISTINA FIDELSKAYA has presented the Fall Winter 2021 Runway collection with a no-audience catwalk. Fidelskaya's eponymous label was established in Dubai in 2017 and since has been a part of the Paris Fashion Week calendar.
"This collection takes the brand a step closer to the wardrobe I envision of the modern woman and her needs. Our definition of luxury is changing, and fashion is evolving. Continued collaborations, now with the addition of our hats, is allowing me to further mold the Kristina Fidelskaya universe, and complete my vision of our woman, and her look. In complicated times, I believe even more so to create, and share beauty through the label," shares designer Kristina Fidelskaya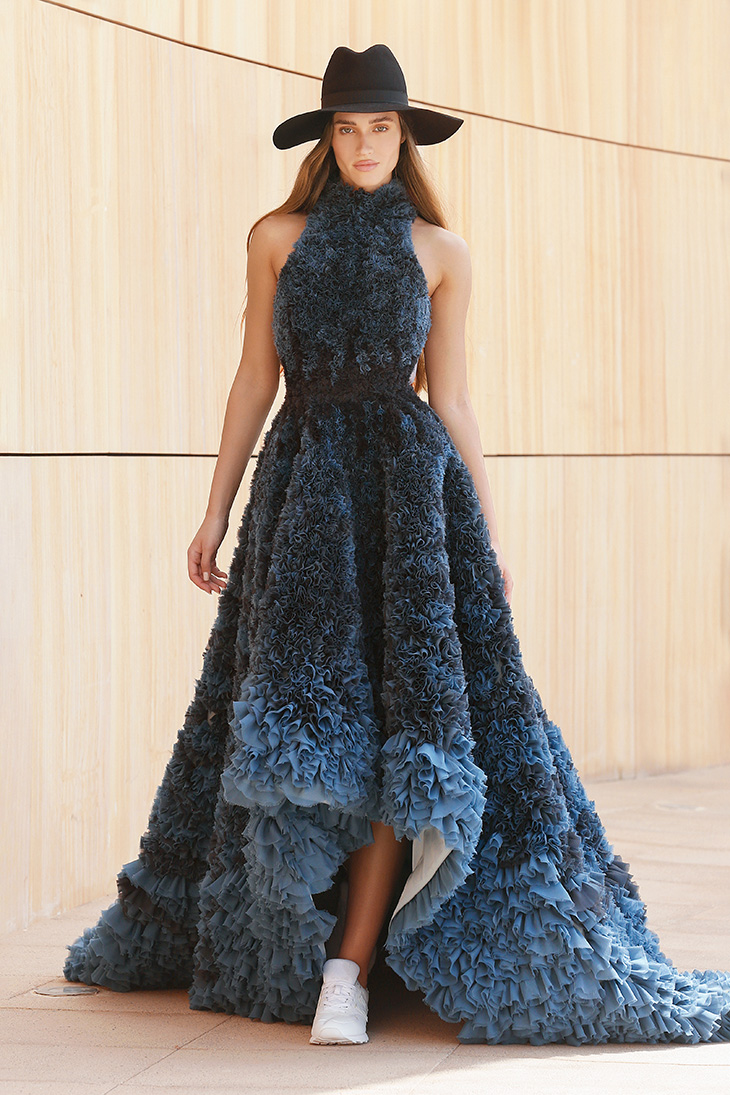 Fidelskaya and her team have envisioned a feminine yet bold new collection for the coming season. The Fall Winter 2021 outing is comprised of our thirty one new looks. "This season's collection is composed of a variety of re-designed contemporary classics, and evening-wear looks, comprised of the brand's signature intricate handcut leather & cut-work suede, as well as cashmere wool, silk chiffon, floral sixties print, antenna cockerel feathers, accentuated by fringe, ruffles, and hoodies worn under hats – a unique combination of feminine silhouettes worked into contemporary
sportswear," notes Kristina Fidelskaya team talking about the collection.
Discover all the looks from Kristina Fidelskaya Fall Winter 2021 Runway Collection: