There's no need to venture far to create the impression of traveling. It's enough to reach far back… to the Golden Age, or Age of Enlightenment, eras that forged the essence of our civilization. Nicolas Ghesquière presented his Louis Vuitton Women's Fall Winter 2021 collection at Musée du Louvre as part of the ongoing digital Paris Fashion Week. Inspired by the Greco-Roman antiquity, the acme of an aesthetic whose primacy is uncontested, the collection incorporates fabulous drawings by Italian artist Fornasetti.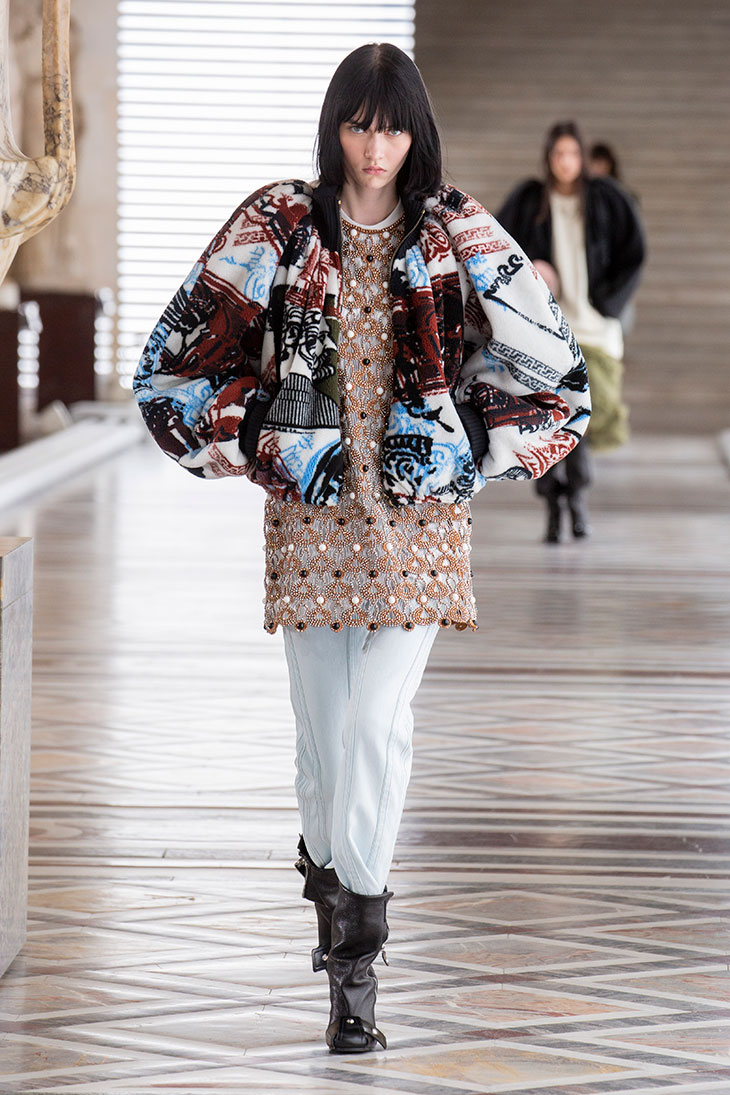 The delicate, fanciful engravings of an enduring era, with their imaginative strokes explore, illustrate and impart style. It's also a story of conquest — of body, heart and mind — in which humankind takes centre stage, in all its functional elegance, intellectual dominance, and earthly seduction. The astonishment of age-old principles endures and continues to guide us, such as contrapposto, a stance that first appeared in the 6th century BC and lent statues a dynamic allure, which countless couture poses have reprised since and still denotes a certain stylistic tension in fashion.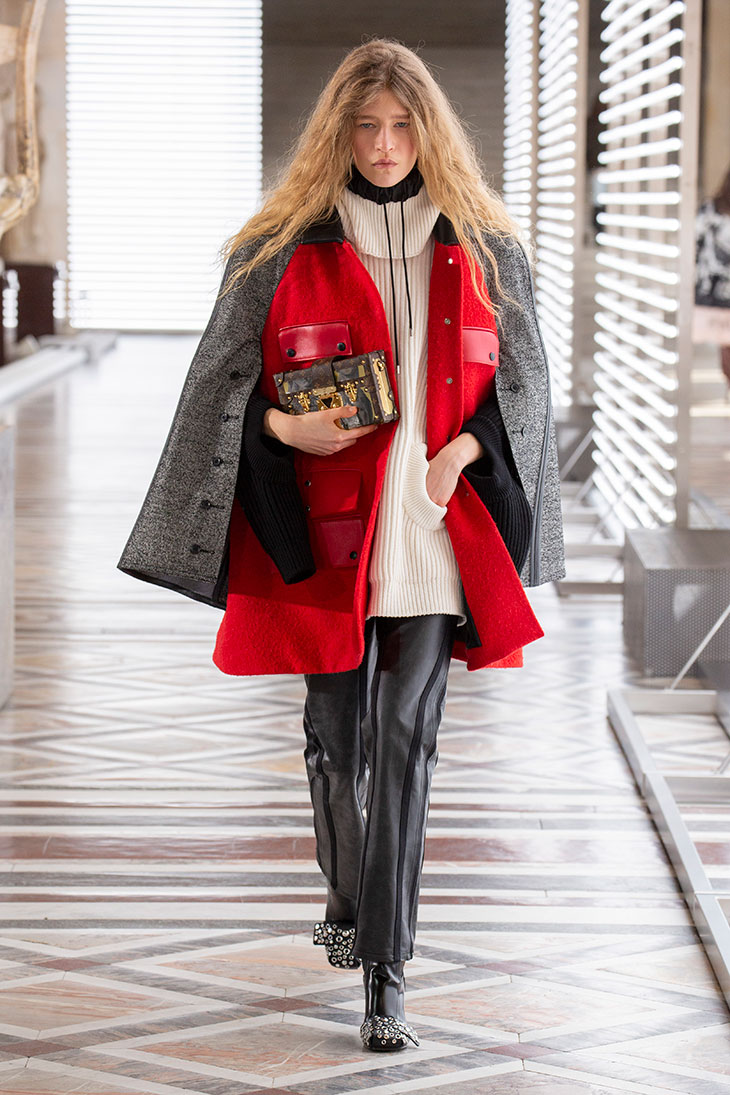 The collaboration explores the creative wealth of the Fornasetti atelier. The multifaceted collection showcases Fornasetti's iconic hand-drawn imagery that has enchanted art and design lovers since Piero founded his atelier in 1940.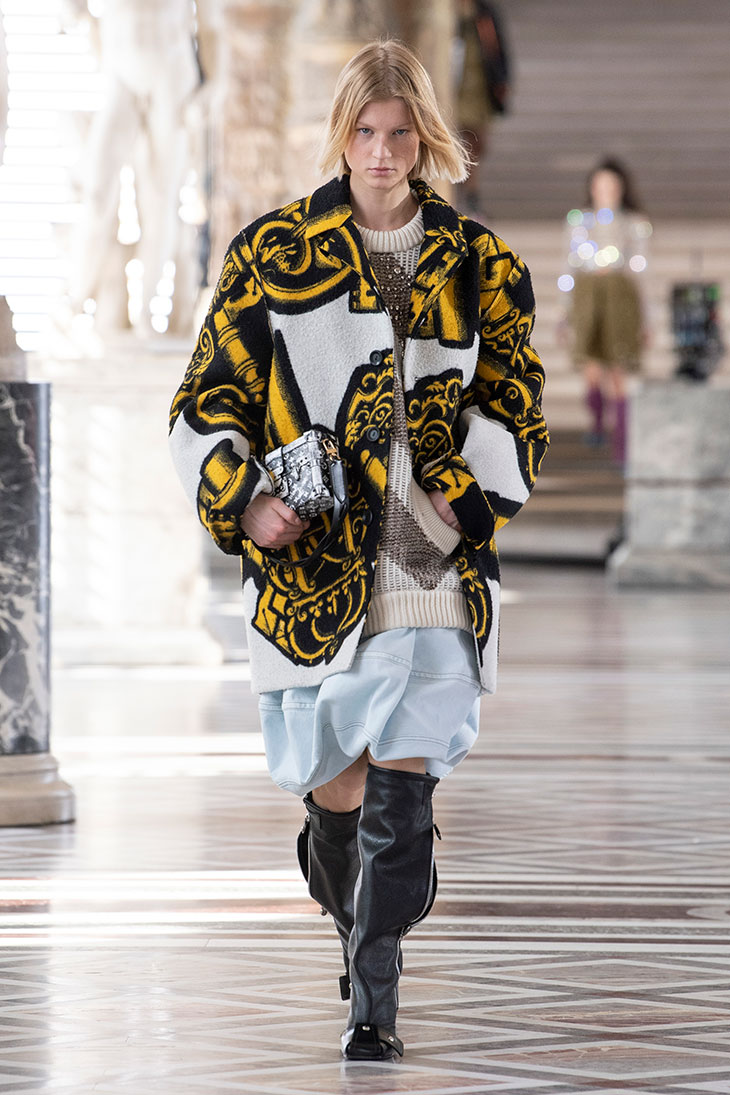 Highlights include velvet dresses, shiny printed jersey tops upon which Fornasetti drawings of ancient statues are overlaid on high-tech thermal-camera imagery, as well as fleece hooded jackets and tailoring pieces. Oversize outerwear pieces feature Fornasetti print both in a stamp inspired coloured version and, in a gold, coated version.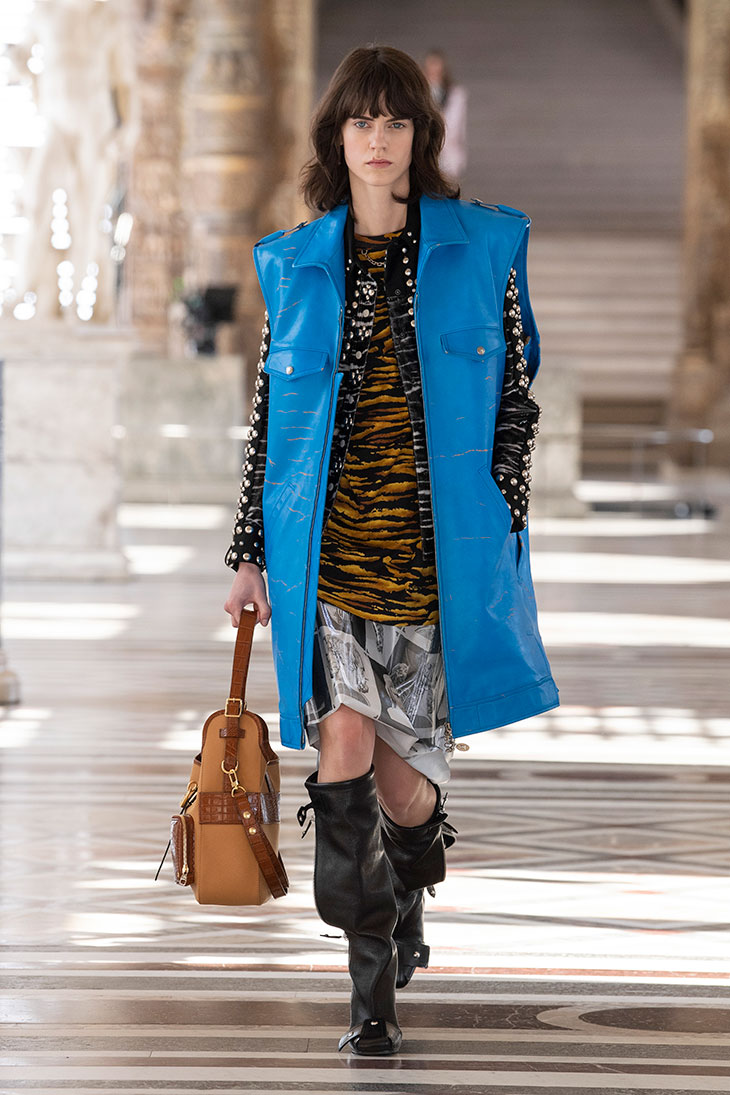 With this collaboration, I wanted to use the pieces to evoke the continuing modernity of Fornasetti's artistic world. Fornasetti's enduring body of work is the realisation of a remarkable hand-drawn technique and magical take on the world, and I am particularly drawn to the way Fornasetti re-explored and reworked the heritage of classicism and ancient Rome, adding new references to historical imagery. As a designer who has always loved fashion's ability to evoke the past, present and future simultaneously, I wanted to add new layers to this creative palimpsest. Exploring the Fornasetti archives had the excitement of an archaeological dig, searching for and finding drawings from the past to give them a new life for Louis Vuitton – for now and the future. – says Nicolas Ghesquière.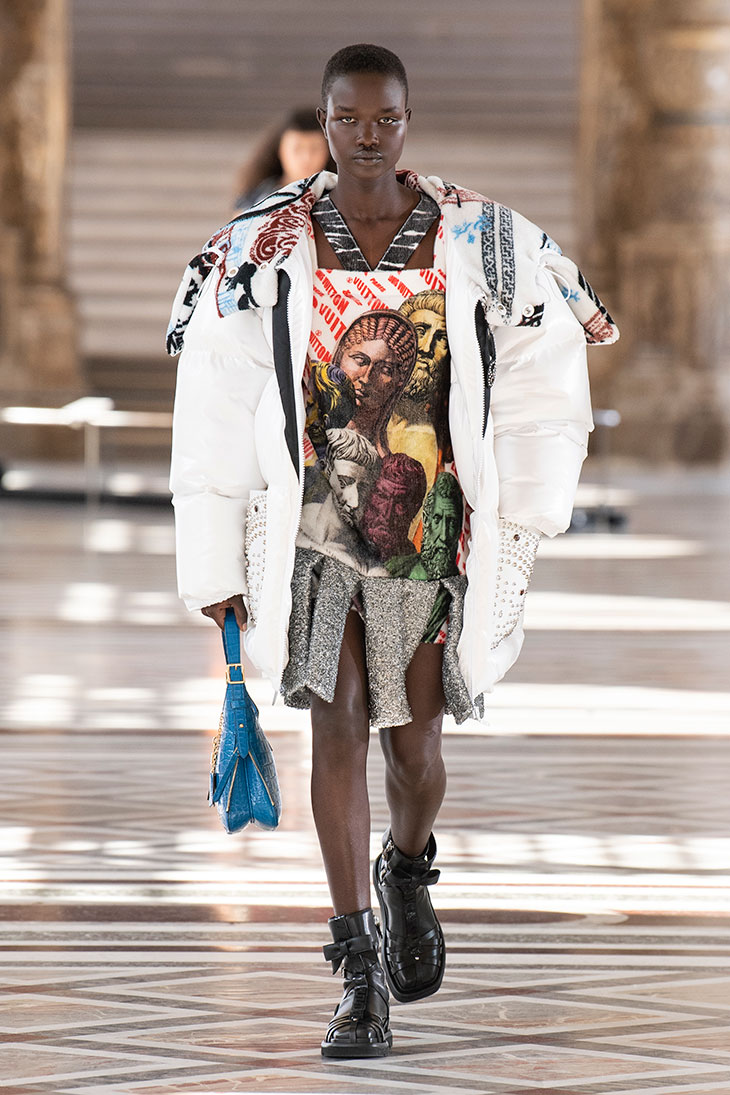 The runway collection will be followed by a wider Louis Vuitton x Fornasetti capsule collection to be launched at a later date featuring a broader selection of Louis Vuitton products that draw on Fornasetti motifs, such as buildings, locks, keys and portraits.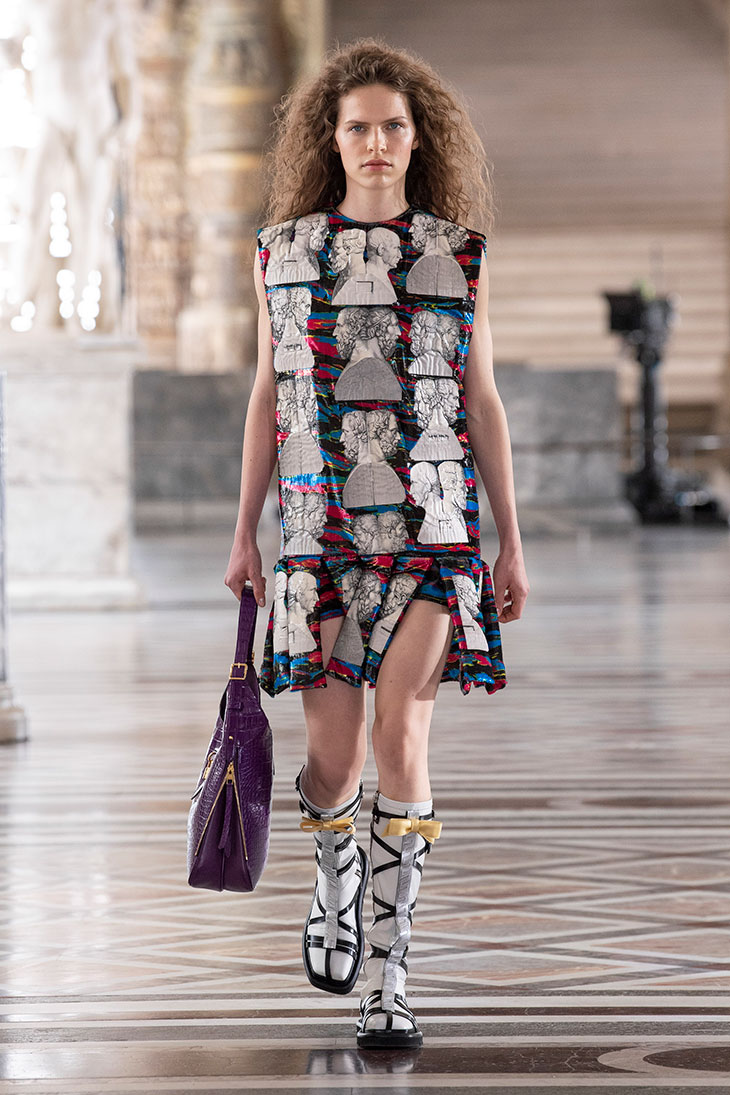 SEE ALL THE LOOKS: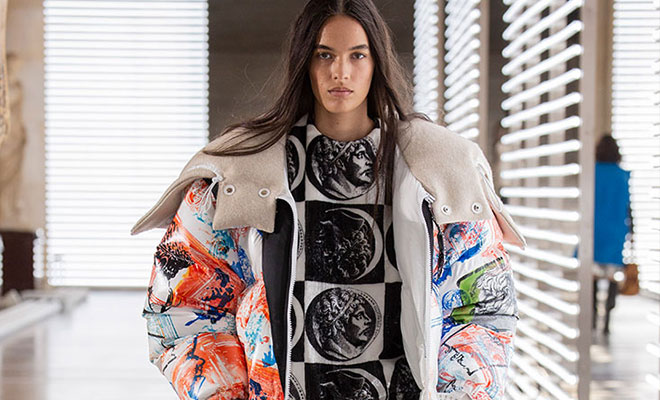 DISCOVER THE DETAILS: