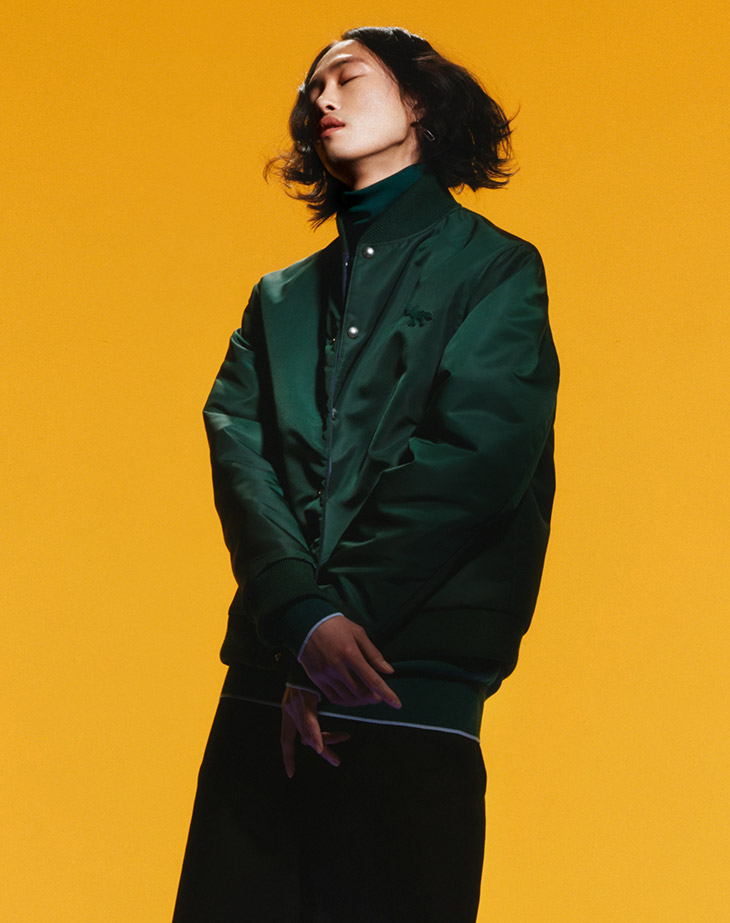 MAISON KITSUNÉ teams up with Belgian designers Oriane Leclercq and Lucas Sponchiado for their Fall Winter 2021.22 Collection, that was inspired by Paris by night. The collection focuses on the visual representation of sound. It explores the energy of new generations, playfully layering styles, and merging genres and styles.
"This modern and comfortable wardrobe features a combination of graphic universes: prints of soundtracks, classic colors and infusions of light, neon stripes, splashes of acid and pop… mixing screens appear on knits, different textures are paired, matte contrasts with luster – all forming a perfect balance. Carefully detailed pieces play with layering and large collars, scarves that merge with jumpers, zips, nylon, vibrant shimmer and reflection" – from Maison Kitsuné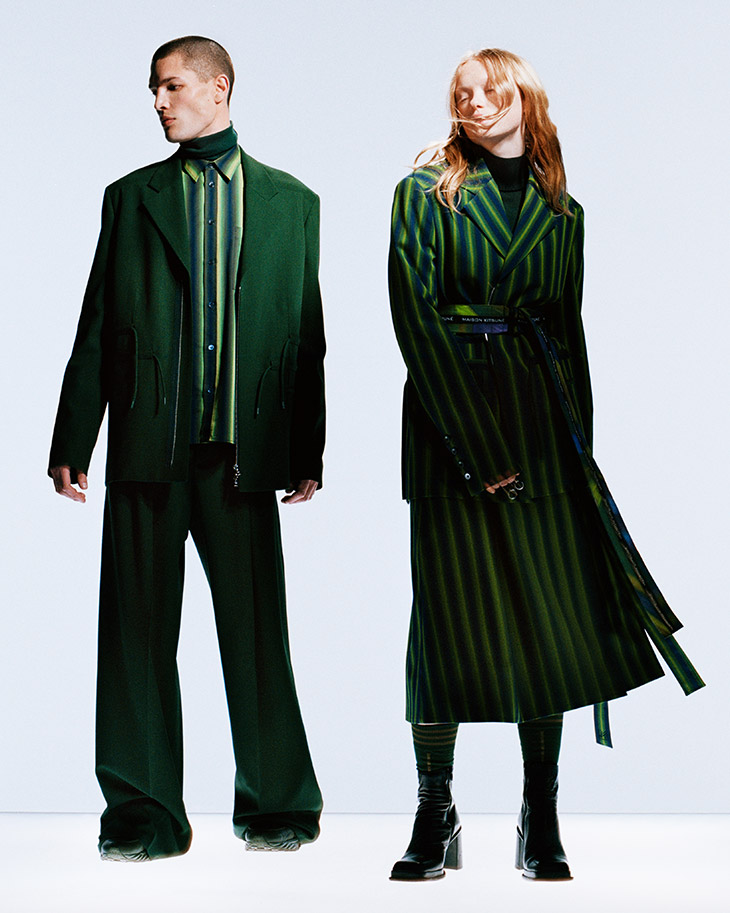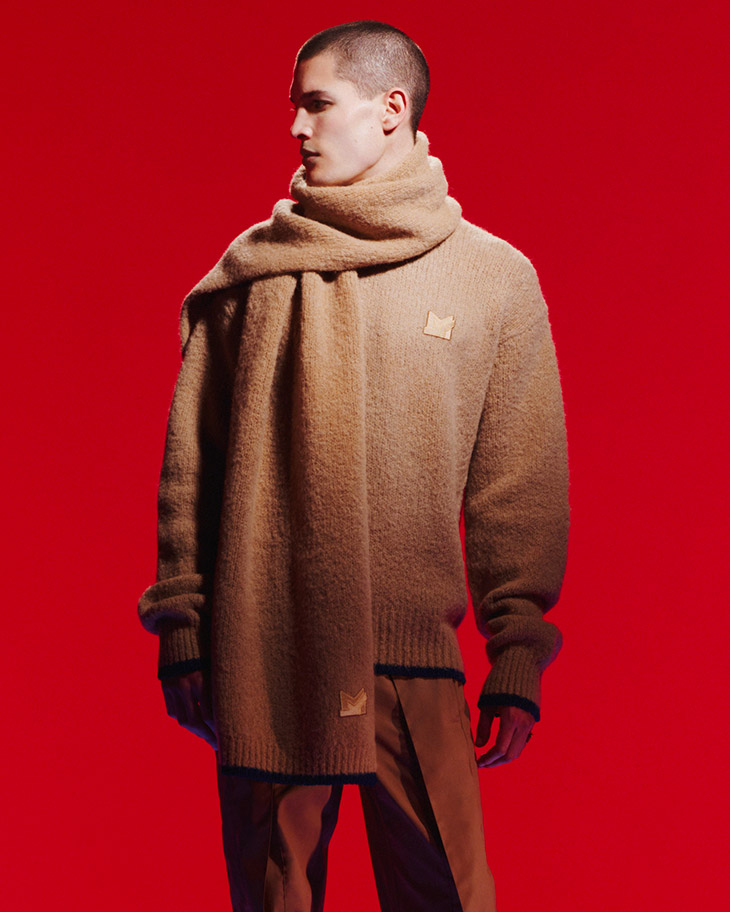 Fashion photographer Arnaud Lajeunie captured the lookbook featuring models Malena Tafel, Diogo Gomes, Grégory Fitzgibbon, and Ji Seok. In charge of styling was Charlotte Collet, with set design from Rémy Brière, and casting direction by Nicolas Bianciotto. Beauty is work of hair stylist Ramona Eschbach, and makeup artist Carole Colombani.