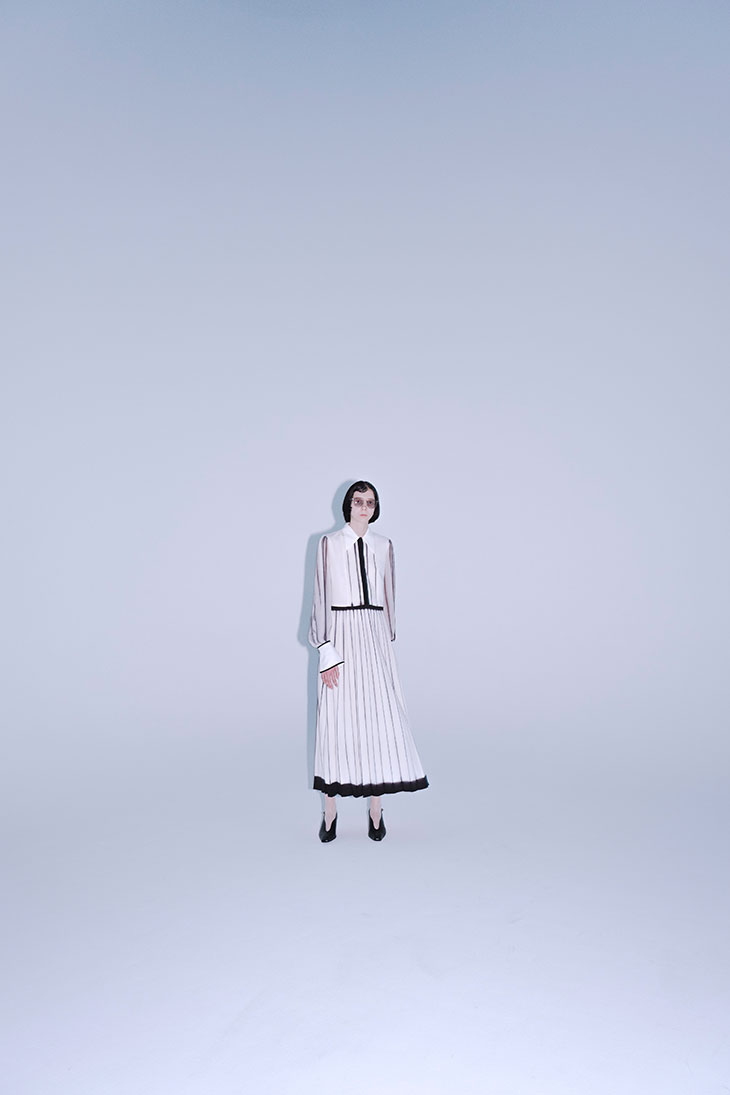 A dance of moonlight and shadows, fit for a dream of traveling to the moon… For Fall Winter 2021.22 collection, Mame Kurogouchi was inspired by the alternations of shadows and light created by the moon. Designer Maiko Kurogouchi looked for ways to replicate optical effects on textiles through the use of traditional Japanese techniques and forward-looking approaches. The result: a contemporary line of urban artisanal clothing.
Lines of shadows running along walls and ceilings, occasionally distorting when encountering furniture, turned into the stripe patterns dominating the collection. Straight as they seem, the blurry edges of shadows were expressed through the ancient Japanese dyeing technique called Itajime Shibori, a method of making patterns by pressing cloth between carved wooden boards. While the dyed lines imply the shadowy memory of a moonlit night, the curved pleats become future classics, as their execution requires novel paper patterns to be created by the skillful hands of experienced artisans.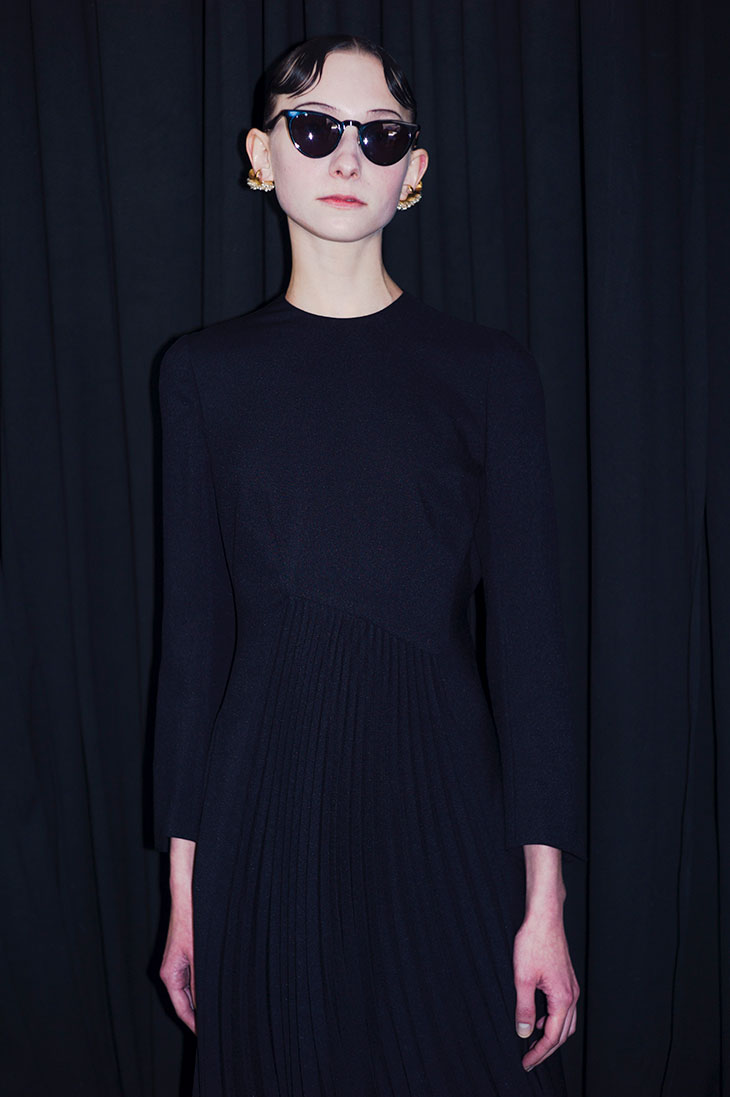 Beyond the opposing pairs of nature and the urban, the Fall Winter 2021 collection is a personal vision aimed to be transmitted to a transversal audience, an embodiment of true modernity through the diversity that is dear to the sensibility of Maiko Kurogouchi. At the core of the season, her deep-held belief that only the most personal can become the most universal. – from Mame Kurogouchi.