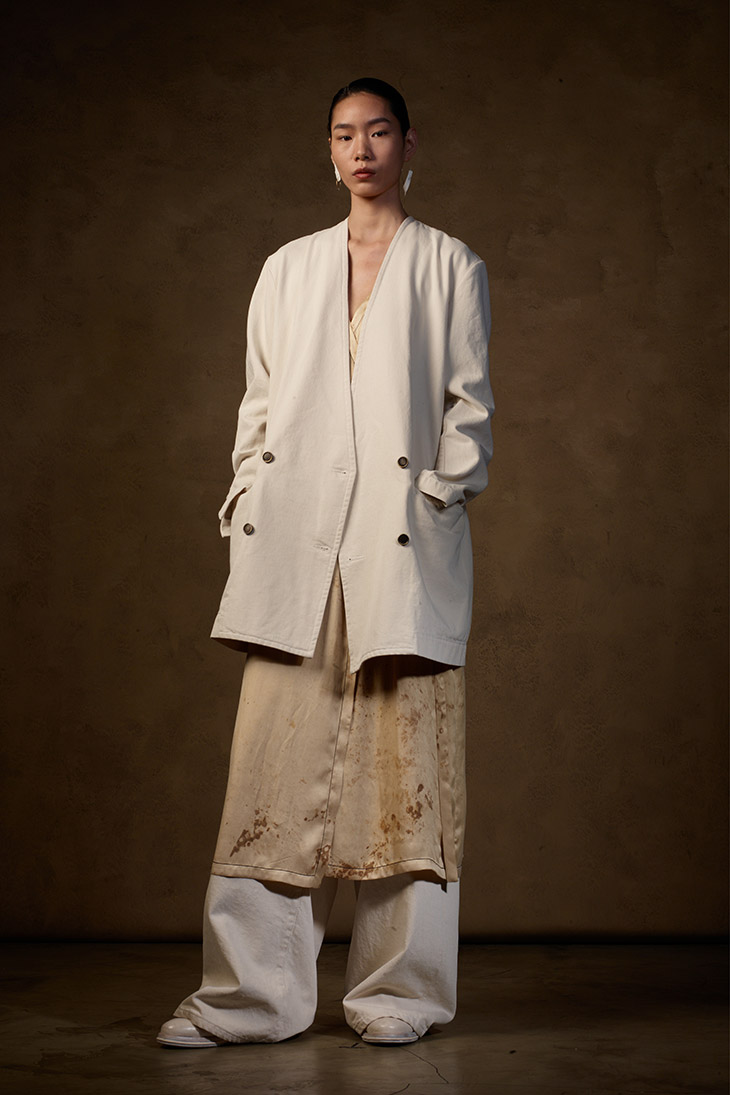 Discover UMA WANG Fall Winter 2021.22 A Subconscious Museum Collection, that explores designer's subconscious mind, presented with a fashion film as part of the ongoing digital Paris Fashion Week. The collection explores fragments of moments and memories – a survivor's ship, a poker game, a window to freedom, a neverending staircase.
A subconscious museum— —
Ancient sea/Survivor's ship
Falling roses/Goldfish cruising through/Blankets scented of animals' smell
Bizarre magics/Geometric fables/A sense of drama in poker.

Morpheus— —
Facing alone the illusions of the past and present
Collecting the dreams/Sculpting the shapes/Constructing the poetic world.

Silk/Wool/Hemp— — Weaving three textures of dreams
Traces of tea/Mottles of velvet— — Giving time to fantasy
Don't forget what Klein Blue once described to you— —
The blowing wind, roaming clouds, and the dusk-face. – words by Uma Wang.