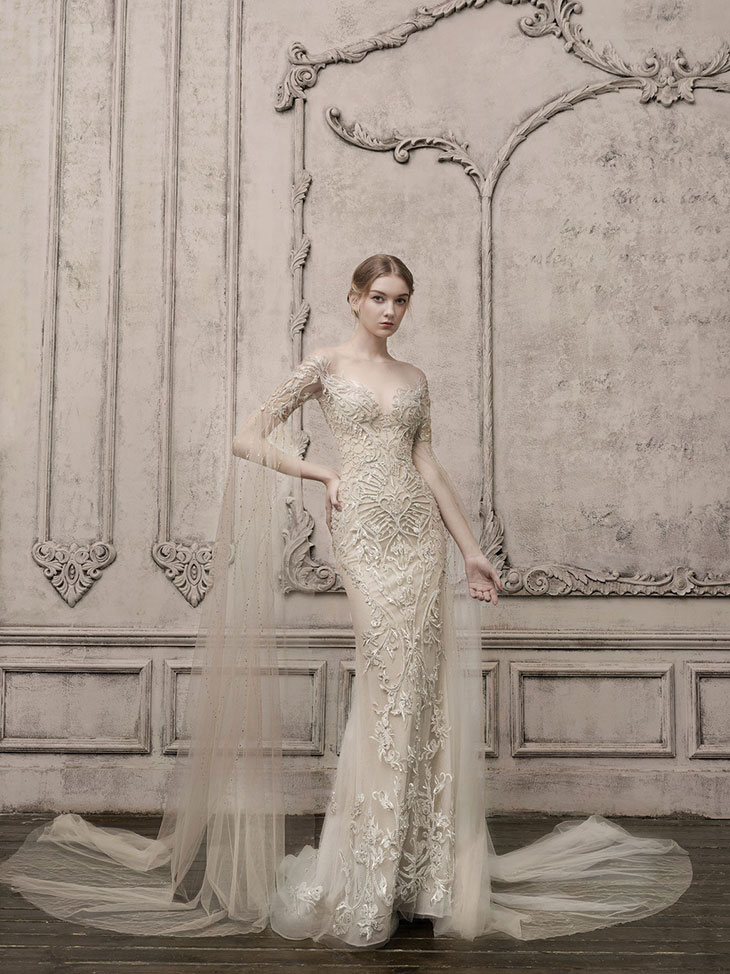 Discover The Atelier Couture Bridal Collection by Prof. Jimmy Choo, OBE Spring Summer 2022, inspired by Art Nouveau.
"Art in nature, Nature in art", not limited to existing traditional decorative patterns, but trying new aesthetic forms thanks to innovative design, the use of simple organic lines, and the thickness variations of the curve of the materials.
Discover the collection after the jump: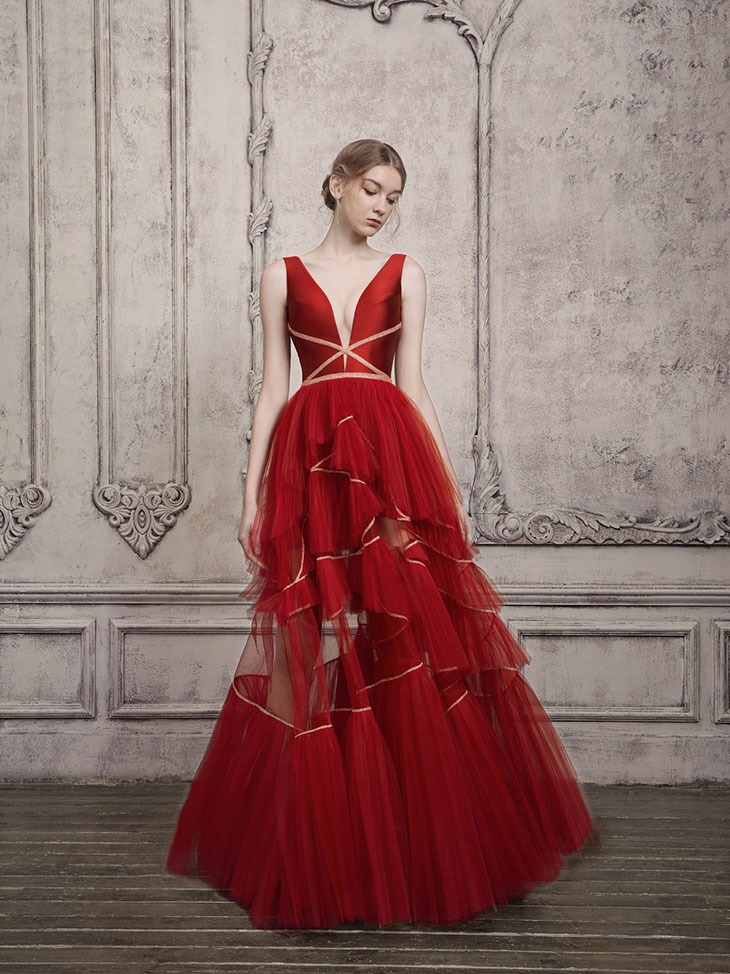 With the fusion of the stems of flowers and plants, the wings of insects and birds and other natural modeling elements created on lace and embroidery patterns, we are applying what we are "learning from nature". At the same time, the collection also gives hope for the vitality of recovery after the pandemic. The collection follows the brand's classic princess dress design, luxurious handcrafted decoration and emphasizes a more delicate naturalistic style, embedding beautiful symbols of design through modern craftsmanship to present the dream of coexisting art and romance. – from The Atelier Couture By Professor Jimmy Choo, Obe.