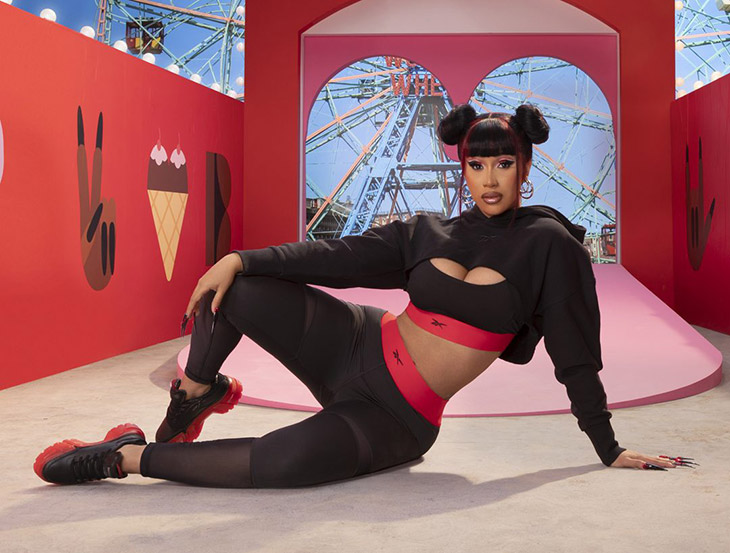 American rapper Cardi B and sports brand Reebok introduced their latest collaboration Summertime Fine collection that features shoes as well as Cardi's first apparel line. The collection focus on performance while staying confident and sexy. It was inspired by 90s-era carnivals and amusement parks.
We worked closely with Cardi to bring her vision for performance-wear that shapes and accentuates the body to life. She wants everyone to feel confident and contoured in these pieces, Cardi wanted to ensure that her line offered inclusivity and accessibility for all, not only through sizing, but price point, design and materials as well – Reebok Cardi B Apparel Product Manager Kelly Dunn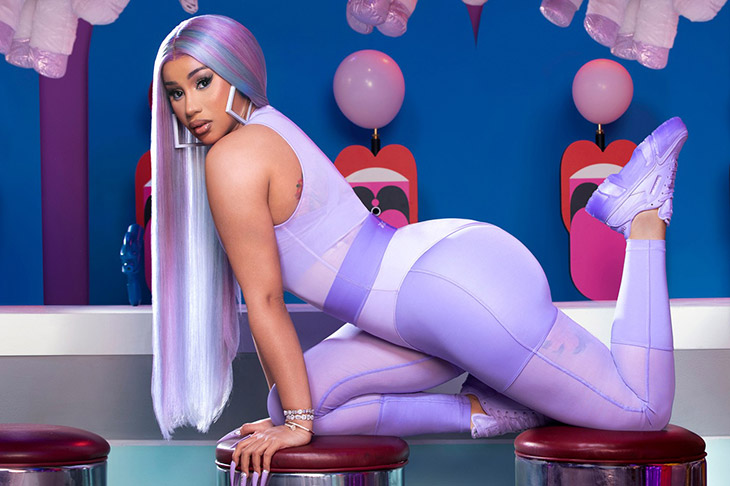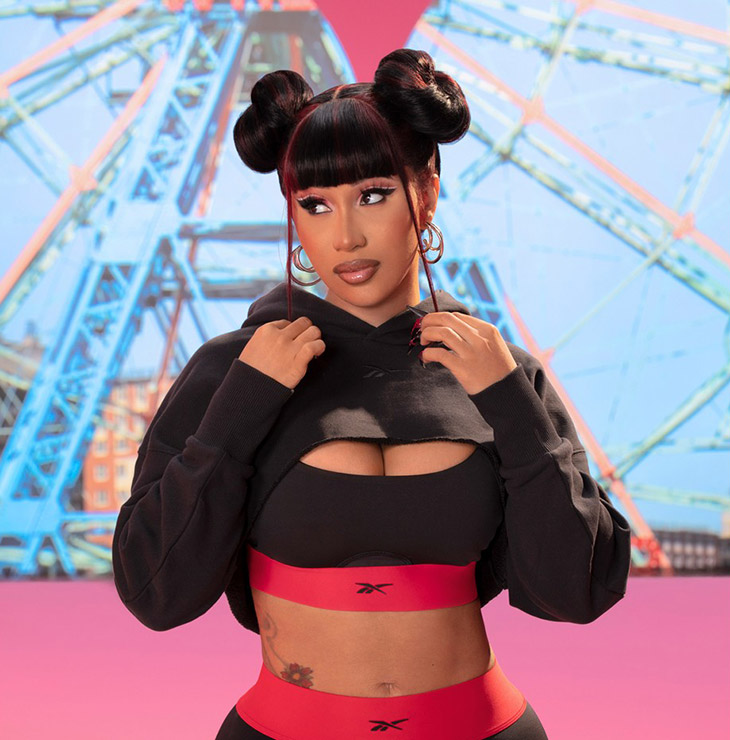 "The Reebok Cardi B collection also features a nod to 80s aerobic looks, a 2-in-1 body suit with a high waisted brief, high-cut leg holes, cropped silhouettes, and thong seaming cutlines on leggings. The black and red apparel colorways are for those looking for something more classic with a pop of color. As for the second colorway, both Cardi B shoes and apparel are drenched in shades of lavender (Cardi's favorite color) and every model in the apparel collection goes up to 4X in sizing.
Let's talk more about the Cardi B shoes, shall we? The "Summertime Fine" shoe collection launches in tandem with apparel and features matching Club Cardi shoes for every look. Get ready for more candy-coated shoe details and chunky stacked soles, plus high-shine patent uppers and see-through midsoles that Cardi B shoes are known for." – from Reebok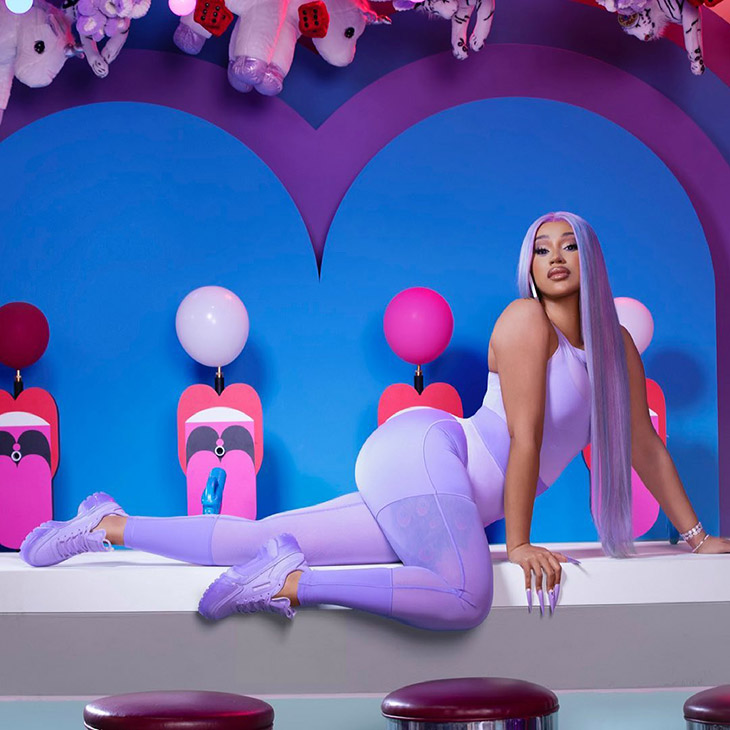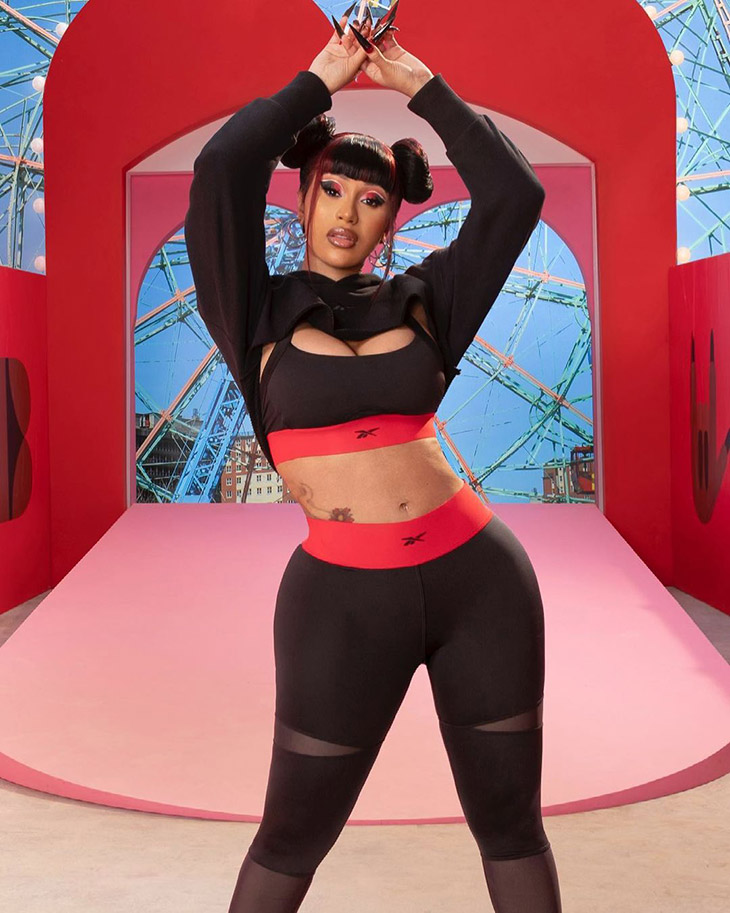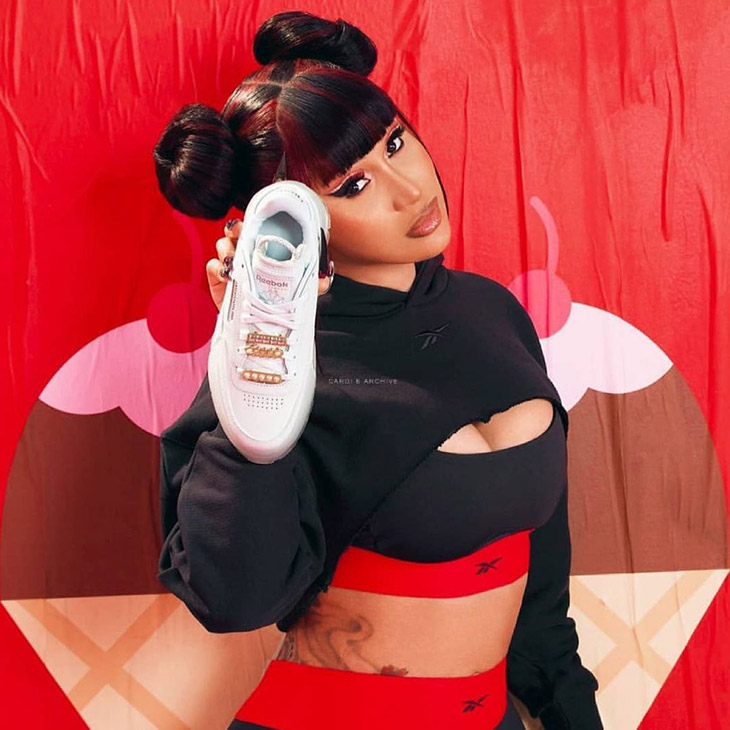 The new Reebok Cardi B collection officially launches April 23rd.