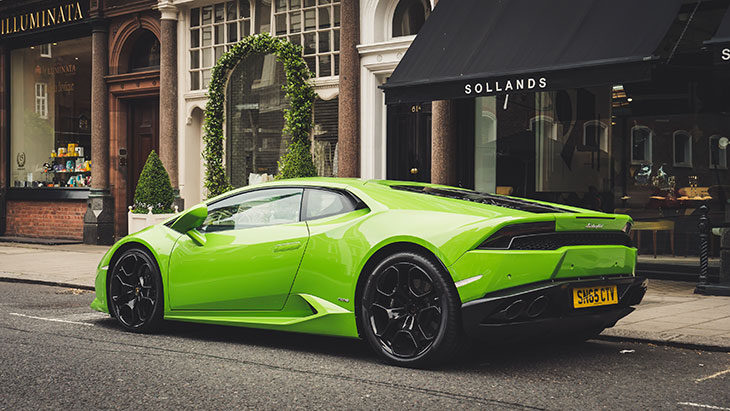 What better way to make an entrance than stepping out on the red carpet from a big shiny car. Some people collect stamps. Other people are into vines. But when you're a member of the Hollywood elite, you kick things up a notch and collect cars.
These celebrities have amassed quite the collections of vehicles that any automobile lover would go crazy over. Read through to see which cars are our favourite celebrity girls enjoying these days.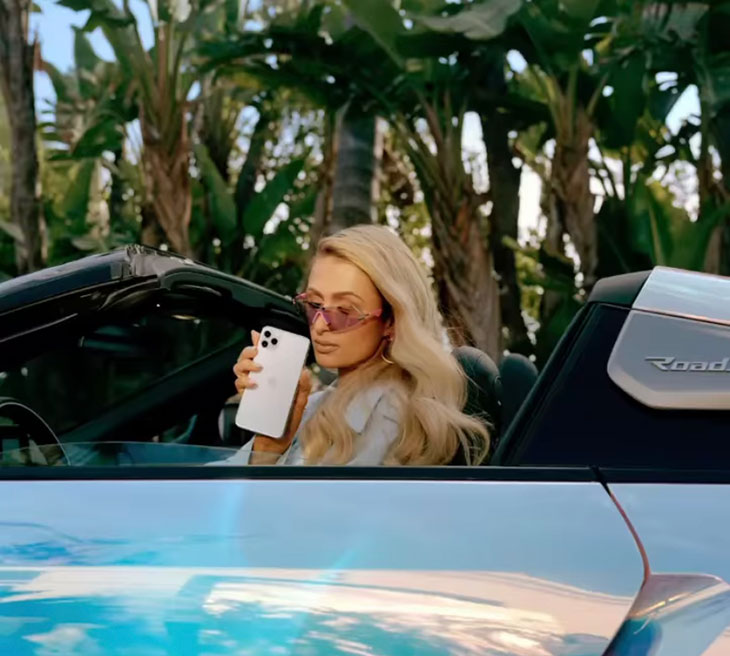 Paris Hilton's holographic BMW i8
If someone loves to mach her ride with the outfit, that's Paris Hilton. The famed socialite posted a photo posing in front of her new BMW i8 Roadster with a customized holographic wrap. "If I were a car, this would be me," she said of her newly-pimped ride, inspired by her Burning Man style.
Paris matched the color of her new car with a lavender lace dress, a matching cardigan, purple handbag, and a hot pink dog carrier for her Chihuahua Diamond Baby. 
Kim Kardashian Matches Her Neon Green G Wagon
Kim Kardashian was obsessed with lime green during her trip to Miami for 2 Chainz's wedding last year. She even wore a neon green wig!  After the trip, husband Kanye West had gifted her a neon green Mercedes Benz G-Wagon to mach her style. The social media beauty was over the moon while sharing her $240k luxury SUV with her Instagram followers, calling it " the truck of her dreams". Kanye hoisted Kim out of the car, sporting a tux and tiny Yeezy slippers .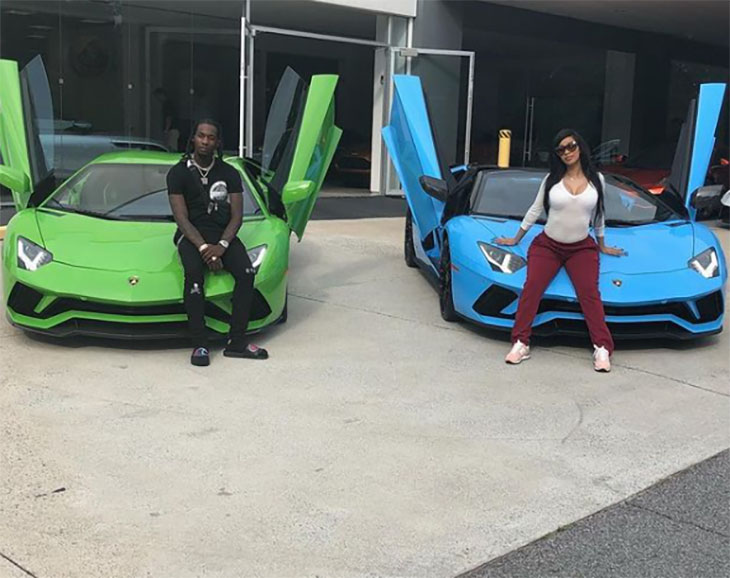 Cardi B and Offset's Matching Lamborginnis
No one loves expensive rides more than Cardi B. In 2018, she and her husband Offset have purchased matching Lamborghini Aventadors – a blue Lamborghini for her and a green Lamborghini for him.  She took to instagram to show that she even had blue nails that matched the new ride.
The "WAP" rapper went all out again for her husband's 29th birthday, gifting him a jaw-dropping golden Lamborghini Aventador SVJ, while for Cardi's 28th birthday, Offset gifted her a custom Rolls-Royce Cullinan, which he had delivered right at the party.
Cardi B and Offset are not the only celebrities with matching Lambos. Kylie Jenner, who has baby Stormi with boyfriend Travis Scott, posted a picture of an orange and brown Lamborghinis with the caption "Mom & Dad."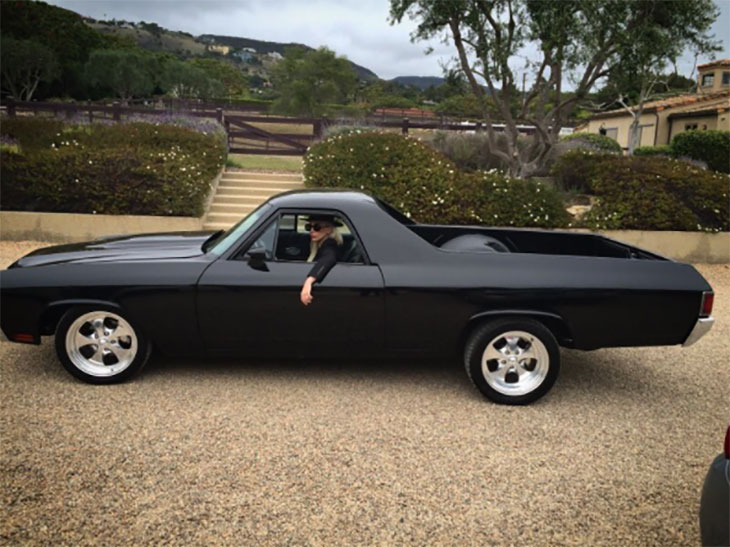 Lady Gaga's Classic Car Collection
American singer and actress Lady Gaga is an avid classic car collector and has one of the most impressive and expensive classic car collections out there. She owns several American classics and European supercars. Even though she didn't pass  her driving test until she was 30, she already owned a few models.
Among her luxury vehicles are Lincoln Continental Convertible (1965), known as the US presidential car between 1961 and 1977, which will always be remembered for JFK's assassination. She purchased Ford Mustang (1967) right after passing her driving test in 2016, which she drove to the launch of her fifth studio album, Joanne. She also owns Ford Bronco (1967), which she shared with costar Bradley Cooper when taking breaks between filming scenes for A Star Is Born. She also owns Chevy Nova SS (1969), Chevrolet El Camino (1970), Mercedes W123 300D (1983), Rolls-Royce Corniche III (1990), Lamborghini Huracán LP 610-4 coupe (2017), Ford F-150 SVT Lightning (1993), among others.
Beyonce's 1959 Silver Cloud Rolls-Royce Convertible
Beyonce and husband Jay-Z have an extensive car collection, owning more than 15 cars. One of their most extravagant rides is the 1959 Silver Cloud Rolls-Royce Convertible, which was reportedly a gift from Jay-Z for her birthday.  This car is priced to be at least $1 million, and features a much sought-after blue leather interior that is perfectly complemented by the navy blue top and white wall tires. The Rolls-Royce Silver Cloud was the core model of the Rolls-Royce range during the 1955-1966 time period.
Olive.com has listed some car-addicted stars and their cars.