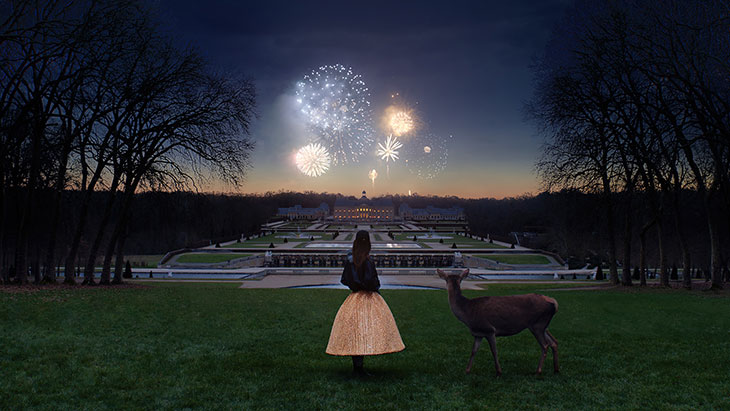 An utopian parade and melancholic daydream of youth interrupted. Hedi Slimane has just presented his 10th collection for Celine. The Winter 2021.22 womenswear presentation was filmed in the legendary gardens of Château Vaux-le-Vicomte, designed by famous landscape architect André Le Nôtre. True to Celine's style throughout its last presentations, the video had an very upbeat and dynamic feel.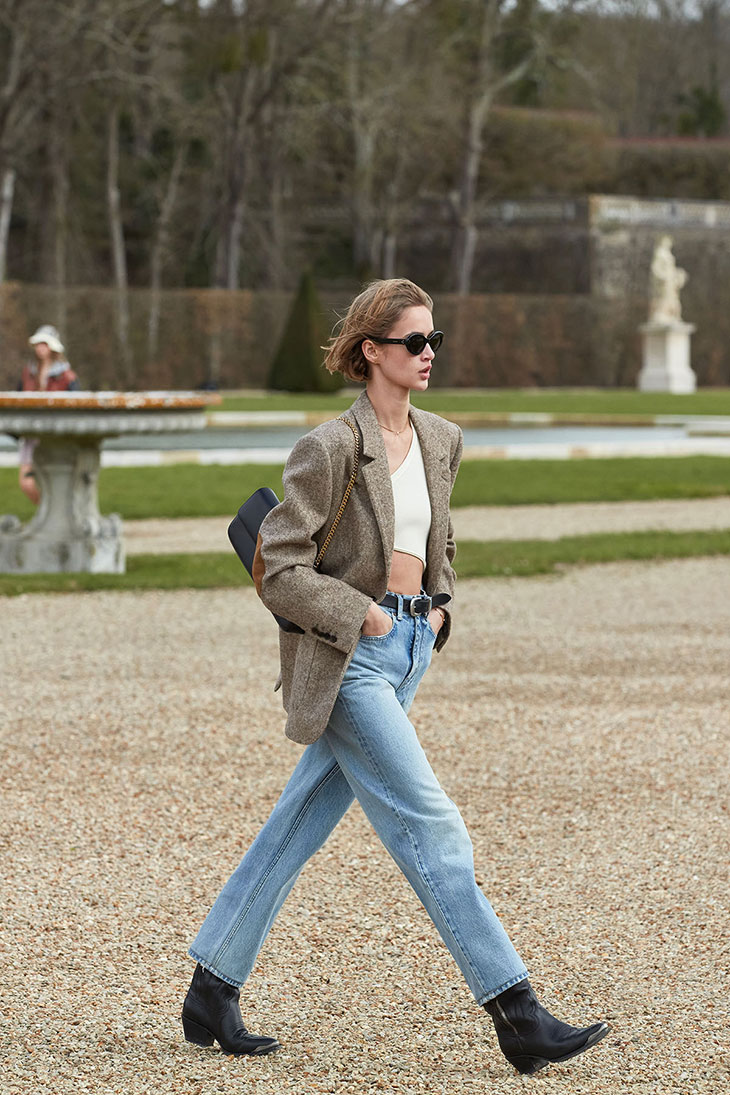 In the video, we see models strutting on and around the Château Vaux-le-Vicomte's impressive gardens and fountains on the tunes of "Un day dream", performed by Regina Demina, commissioned and co-produced by Hedi Slimane.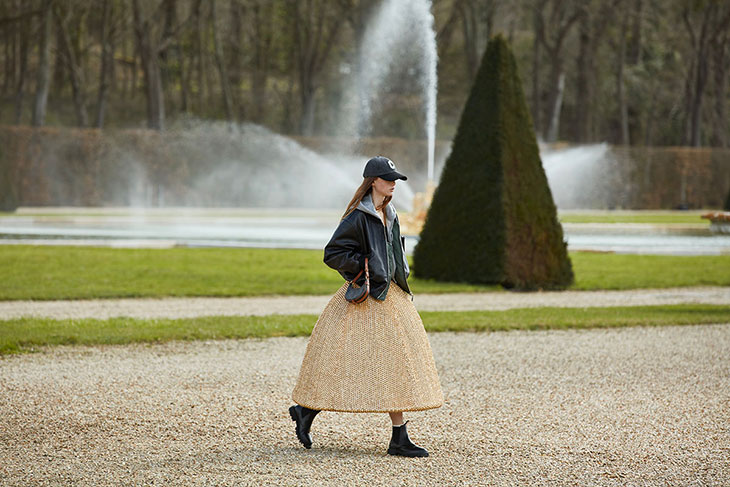 It was fitting that the creative director of Parisian brand, chose to show his latest collection among the elaborate ramparts of one of the most fabulous castles in France, Château Vaux-le-Vicomte. Built between 1658 and 1661 for Nicolas Fouquet, the superintendent of finances of Louis XIV, the château was an influential work of architecture in mid-17th-century Europe. The architect Louis Le Vau, the landscape architect André Le Nôtre and the painter-decorator Charles Le Brun worked together on this large-scale project, which marked the beginning of the "Louis XIV style".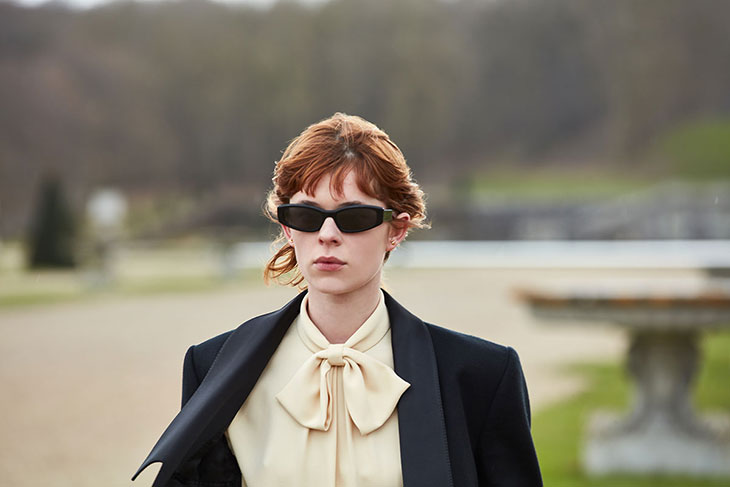 Slimane's new collection is a high-key assortment of different creative influences. Fusing grunge stylistic flourishes and New Romantic undertones with Celine's skinny, rock aesthetic, the collection features cut off-denim pants, styled with hoodies and long coats, crop tops and blazers, as well as studded leather jackets, and puffers.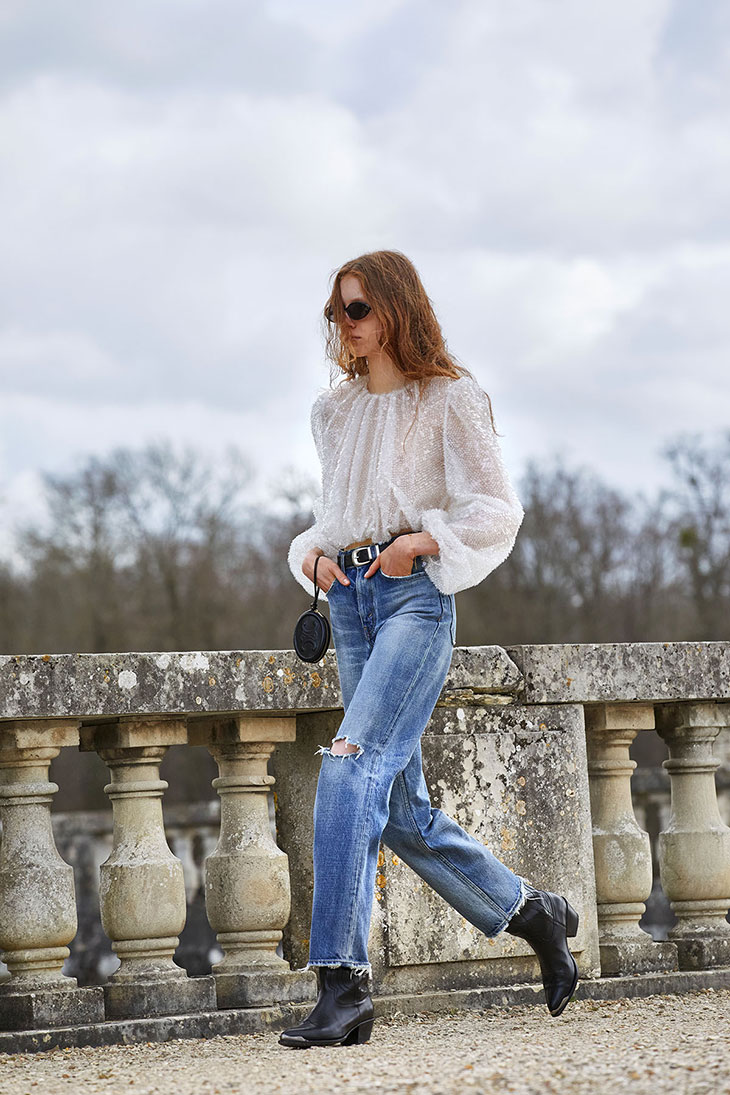 Finding the inspiration in the verses of French poems Verlaine, Baudelaire and Rimbaud, Hedi Slimane's obsession with youth culture remain fully intact and on display with this new collection. Reimagining a new fashion vocabulary rather than retread familiar ground, it is a literal reflection of what the youth is wearing now.