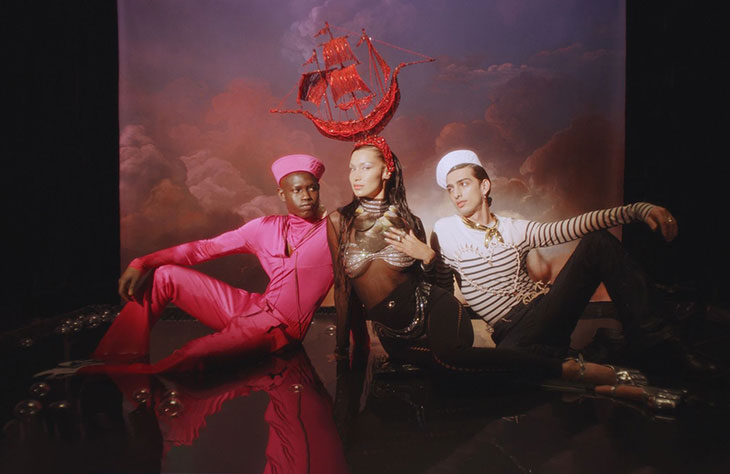 Discover Jean Paul Gaultier Les Marins capsule collection, created in collaboration with five renowned designers. Ottolinger, Alan Crocetti, Palomo Spain, Nicola Lecourt Mansion and Marvin M'Toumo were invited by the studio to create even more creatively outrageous pieces mixing the different universes of each. Some of the Maison's mythical pieces, loaded with history, reappear in this capsule collection.
Revealed as a summer drop, the Jean Paul Gaultier Maison revives its ready-to-wear line through Les Marins collection. The label's creative crew revisits the myth of the Sailor so dear to the fashion world's Enfant Terrible, starting with the iconic Marinière, the traditional US Navy hat. A unisex, inclusive, collaborative collection perspires a misty sea air.
The campaign sees supermodel Bella Hadid embodying the role of a Gaultier siren, along with the up-and-comers Omar Sesay and Qaher Harhash.