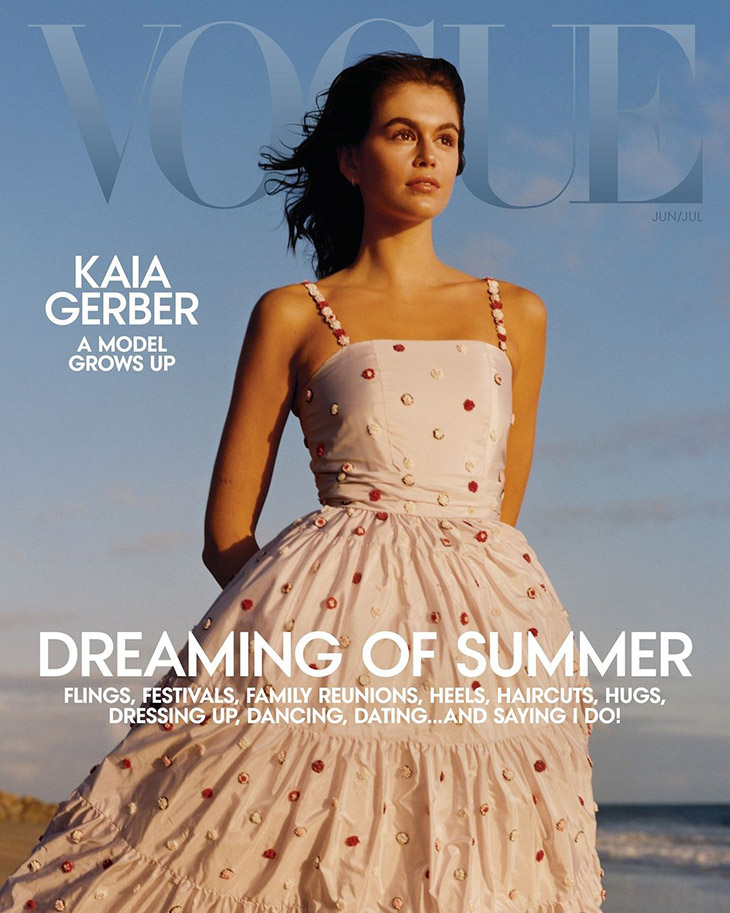 Supermodel Kaia Gerber takes the cover story of American Vogue's June July 2021 edition lensed by fashion photographer Colin Dodgson. In charge of styling was fashion editor Tonne Goodman, with beauty from hair stylist Lucas Wilson, and makeup artist Pati Dubroff.
For the cover Kaia is wearing a dress from Chanel Spring Summer 2021 Haute Collection.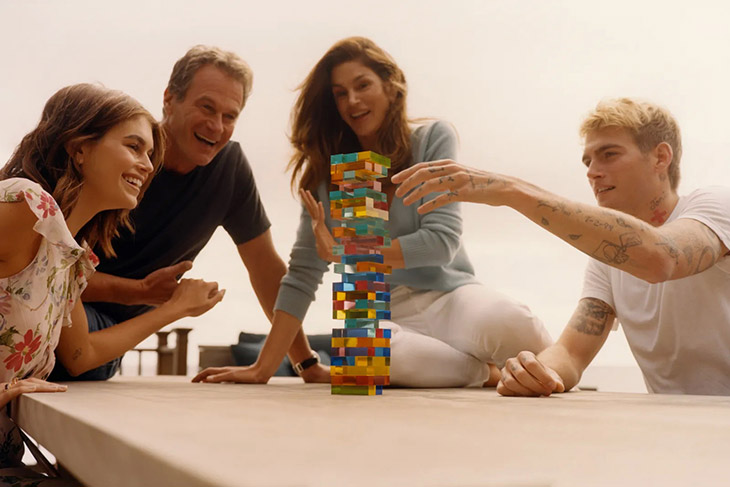 I always wanted to be good and easy, not to make trouble, but when you do that, you sometimes end up losing your voice – Gerber
For the session Kaia was joined by her family – parents Rande Gerber and Cindy Crawford and brother Presley, friends Luka Sabbat, Travis Jackson, and Charlotte Lawrence.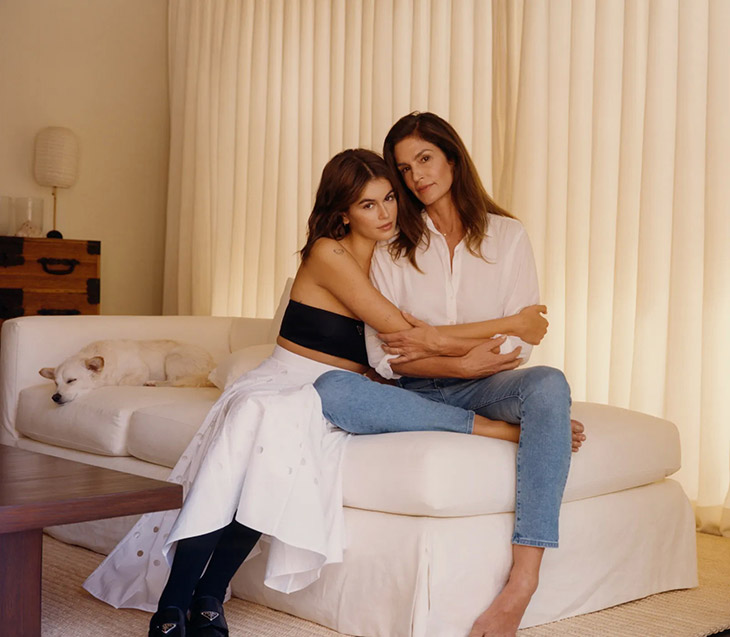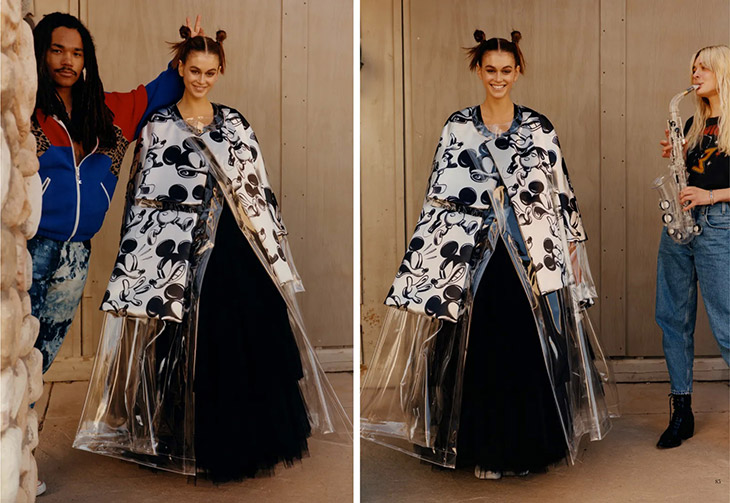 I started so young that people weren't expecting me to have an opinion about things, and I was fine with that, because I didn't feel comfortable enough in who I was, but when I got a little older, I started to wait for someone, especially in interviews, to ask me something other than 'What are three items in your purse?' I was like, 'You're not asking Adam Driver that, right?' I was waiting to be invited to speak. Eventually I invited myself. And that was a really freeing feeling. – Gerber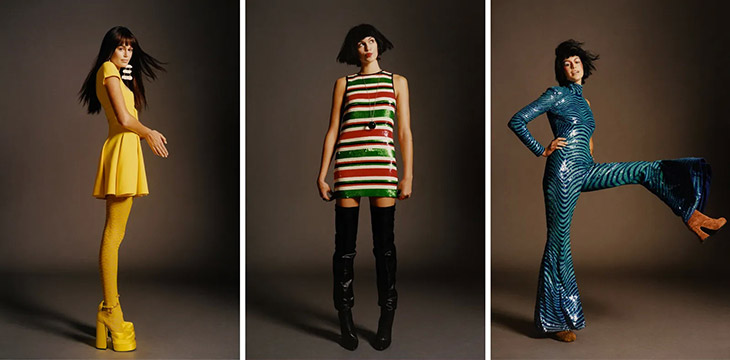 For the story Tonne selected looks from top brands such as Chanel, Polo Ralph Lauren, Prada, Comme des Garçons, Versace, Tom Ford, Saint Laurent by Anthony Vaccarello, Stella McCartney, Louis Vuitton, Anita Ko, Alexander McQueen, and Dolce & Gabbana.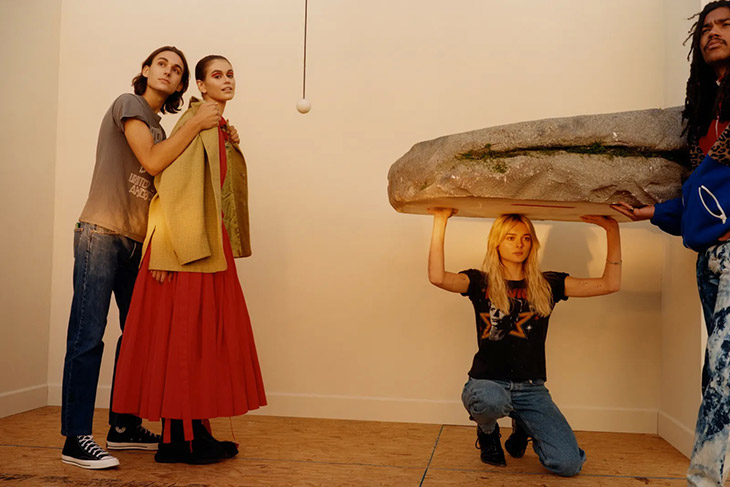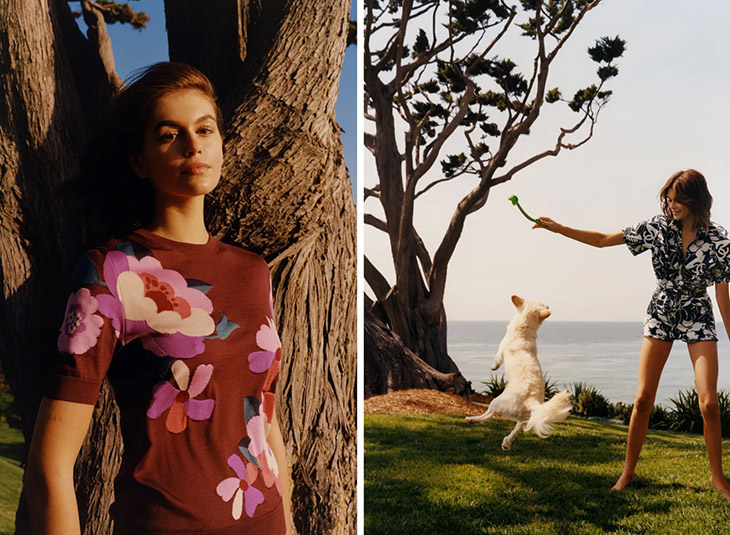 You know, I was doing fashion month, but I was so young I had kissed, like, only one person. I had never had a high school sweetheart or anything. And so I tended to date older people because those were the people I was around. And I got put in situations where one day I'd wake up and be like, How did I get here? I have no idea what I'm doing, and I need help. And being able to ask for that help was amazing. That's what real growing up means, not being afraid to ask – Gerber
Photography © Colin Dodgson for Vogue Magazine. read more at vogue.com