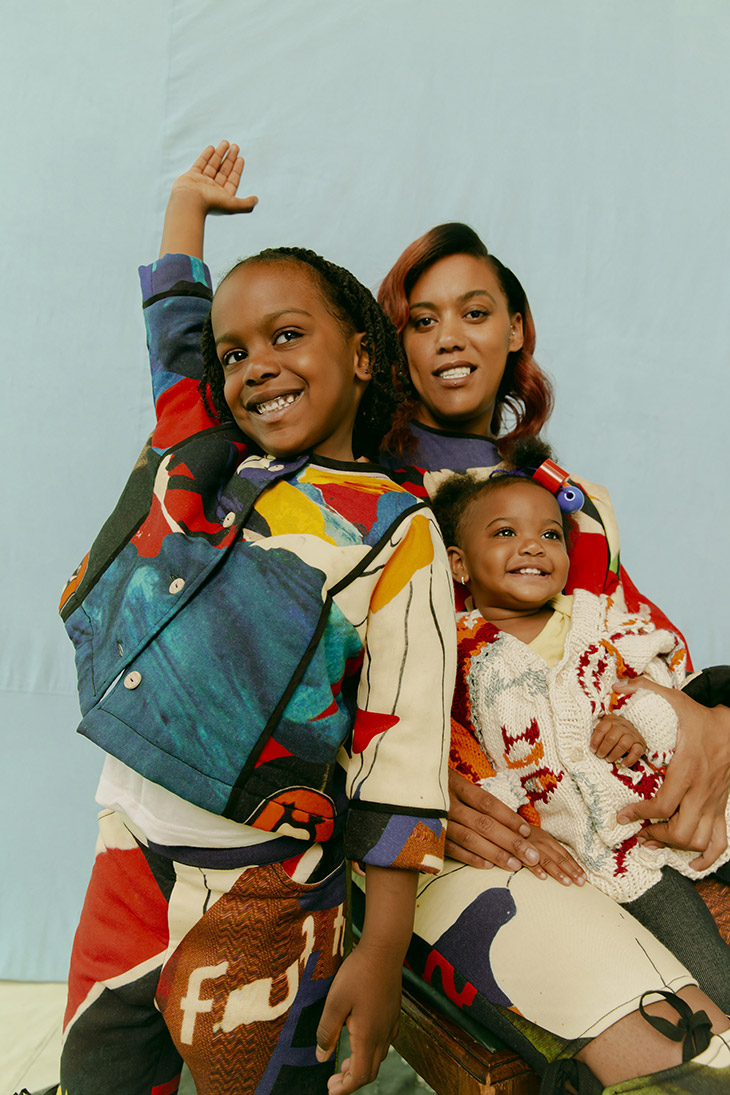 Designer Bethany Williams presented her Spring Summer 2022 All Our Stories collection, that was inspired by the folklore passed from generation to generation. Williams collaborated with artist Melissa Kitty Jarram, who ran a storytelling workshops with The Magpie Project – a charity that supports women and children under five who are homeless or at risk of homelessness – and then illustrated the stories families told. The collection focuses on five storylines "AOS", "Blessing", "Dinosaurs" and "The Girl Who Cried Tiger", shared by the families, and Bethany's own, "The Sun and The Wind" childhood story. The collection's silhouettes are inspired by the V&A Museum of Childhood garment archive.
What we noticed through the story-telling workshops, was that the moral in each story always came back to kindness, care, and respect for one another and how these traits, whilst important in childhood, have just as much meaning in adult life. – Bethany Williams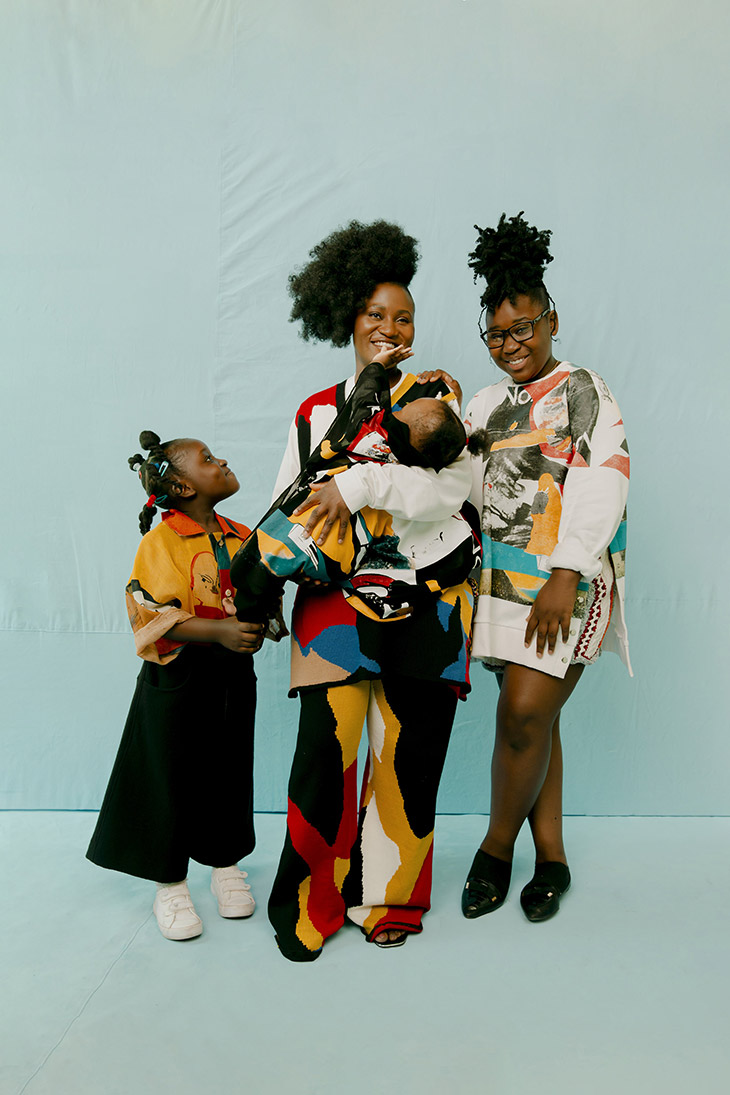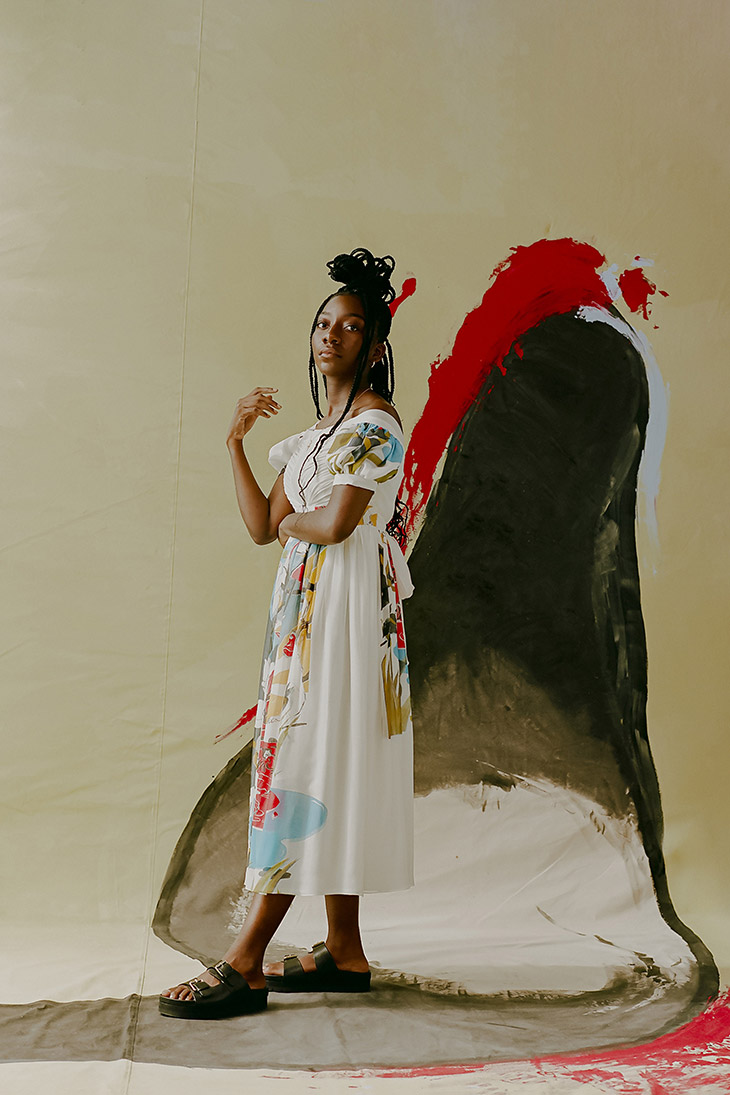 Director Olivia Lifungula made the film for the collection, narrated by poet Eno Mfon. Stars of the video are Stephanie, King, Khalani, Blessing, Emmanuella, Ogechi, Chiamaka, Heather, Louis, Yus, Benjamin, Hanad, and Bruno. In charge of styling was Ola Ebiti, with beauty from hair stylist Lauraine Bailey at Evolved Artists, and makeup artist Rebecca Davenport. Photography by Christina Ebenezer.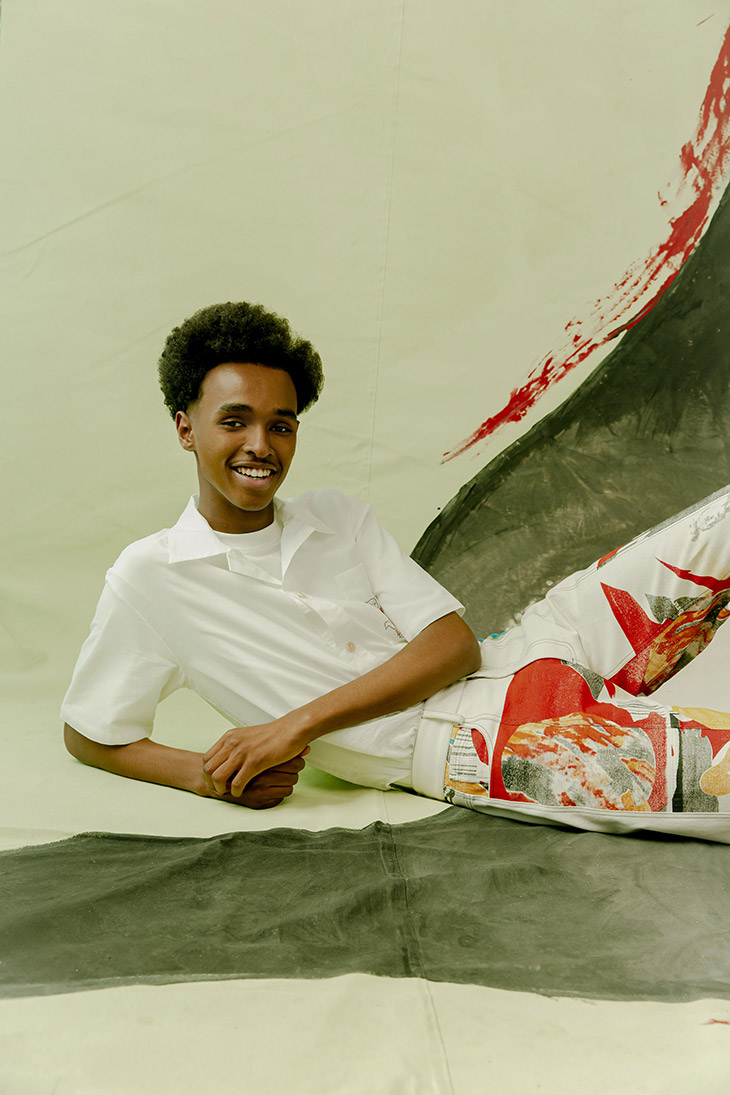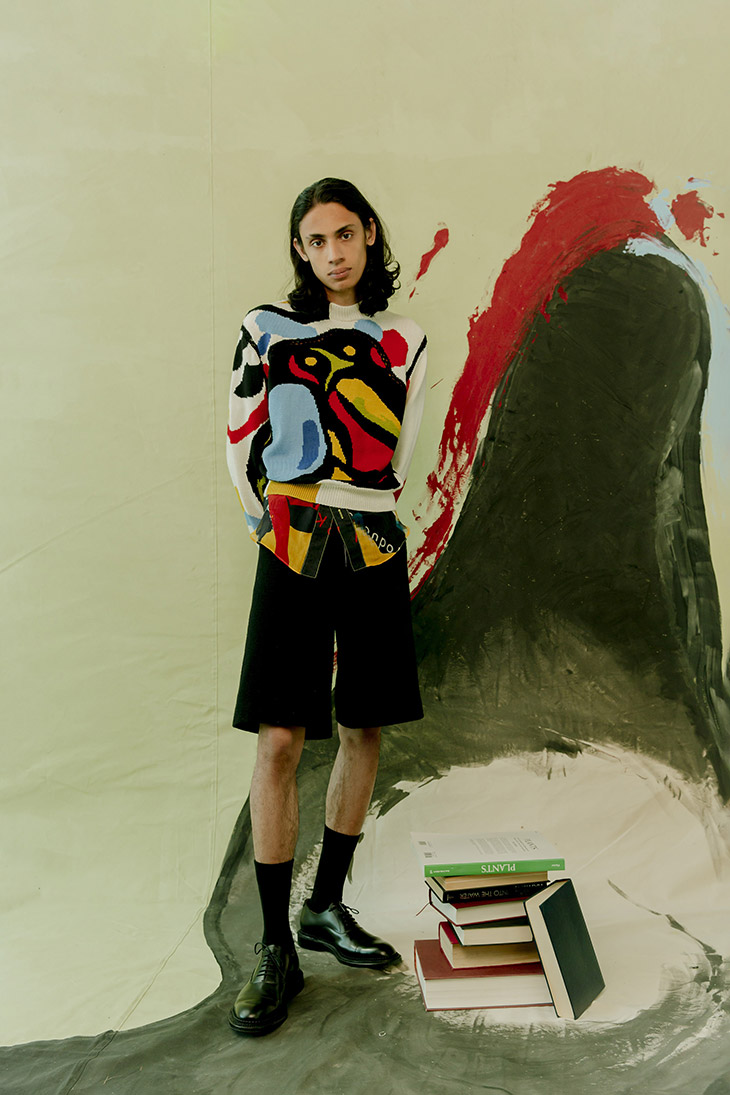 20% of the profits from this collection will be donated to The Magpie Project via The Bethany Williams Benevolent Fund.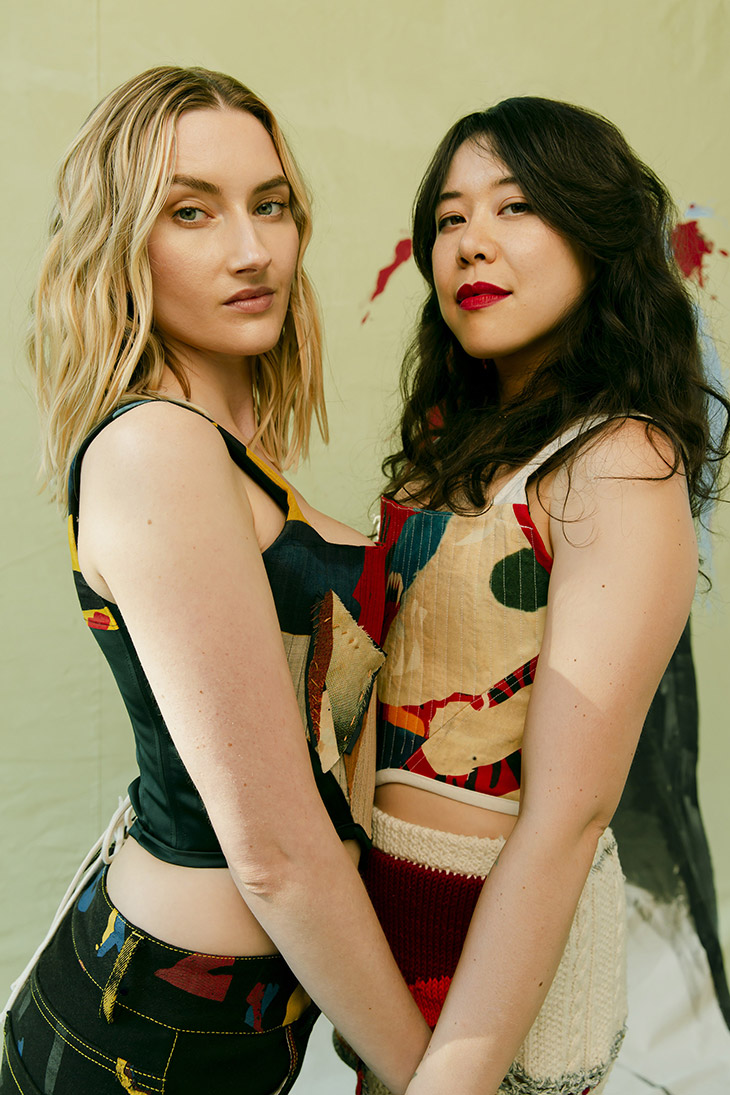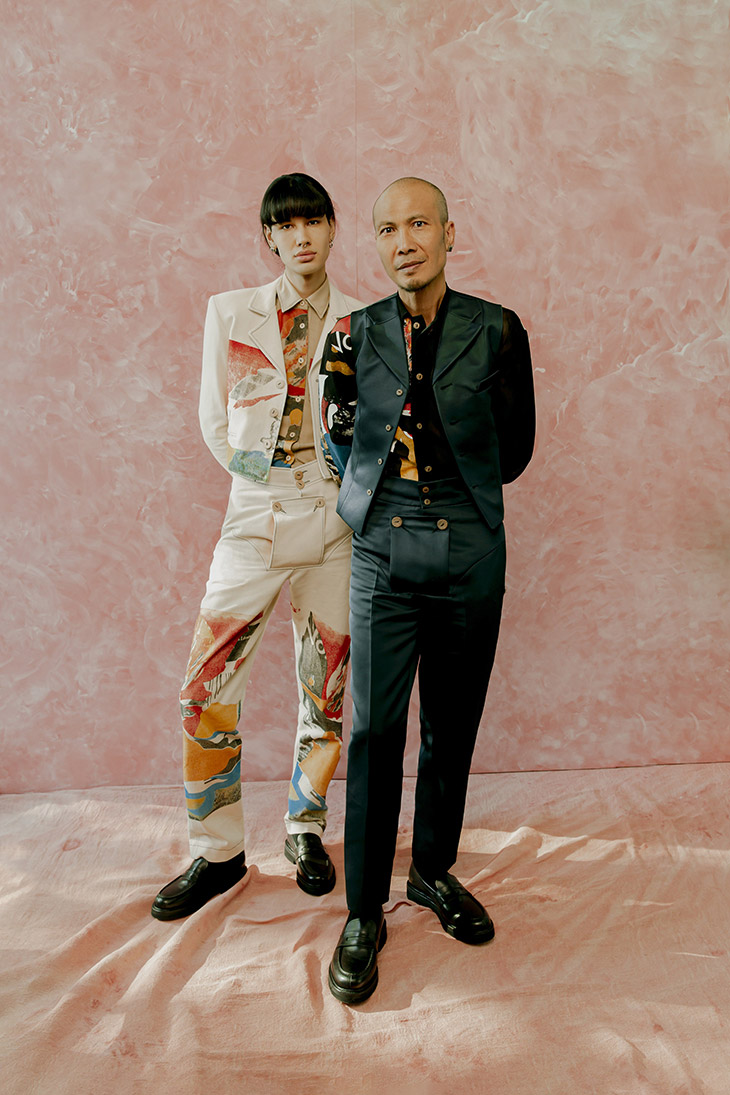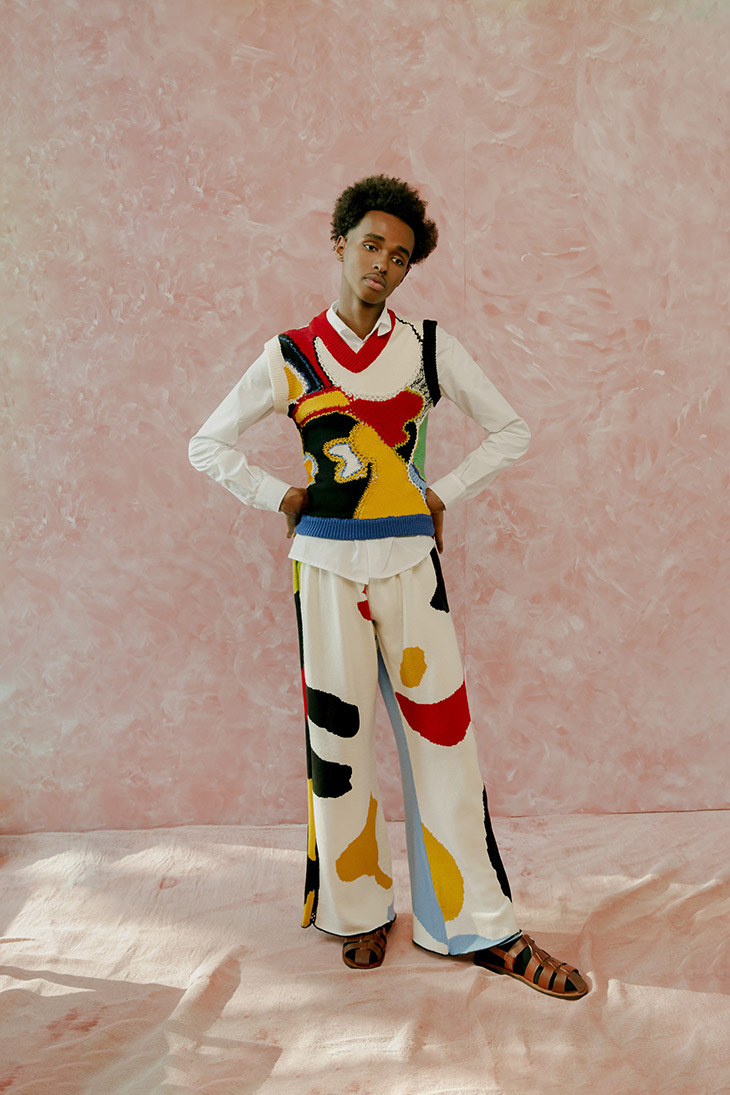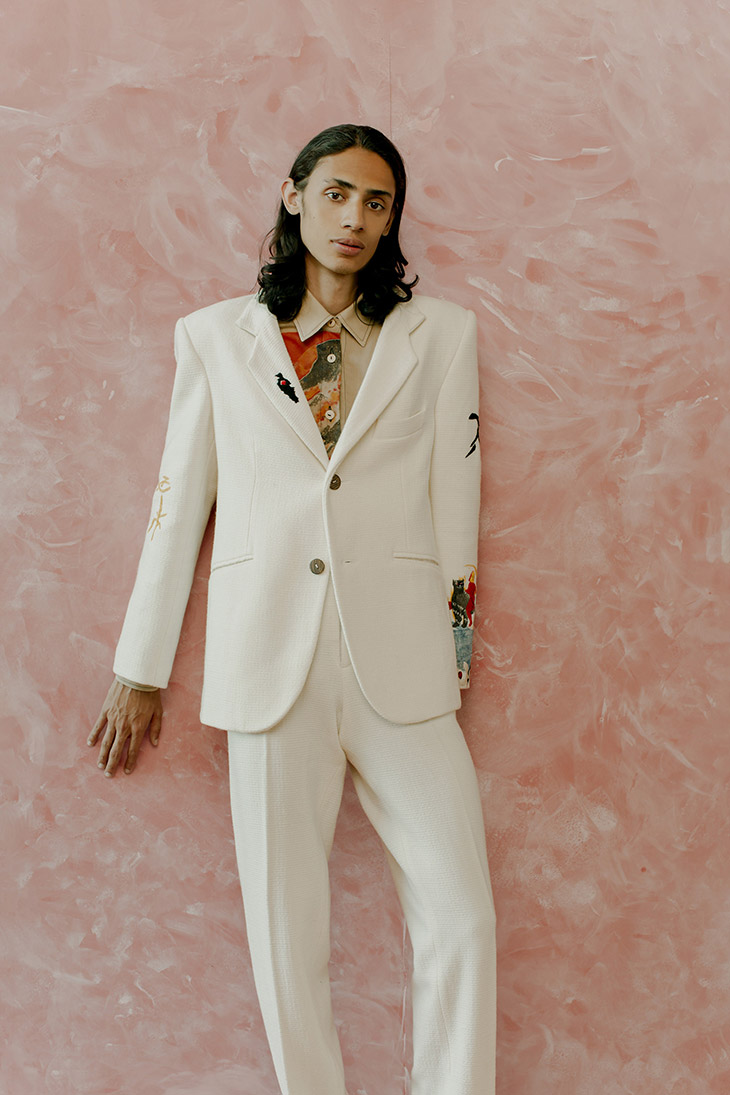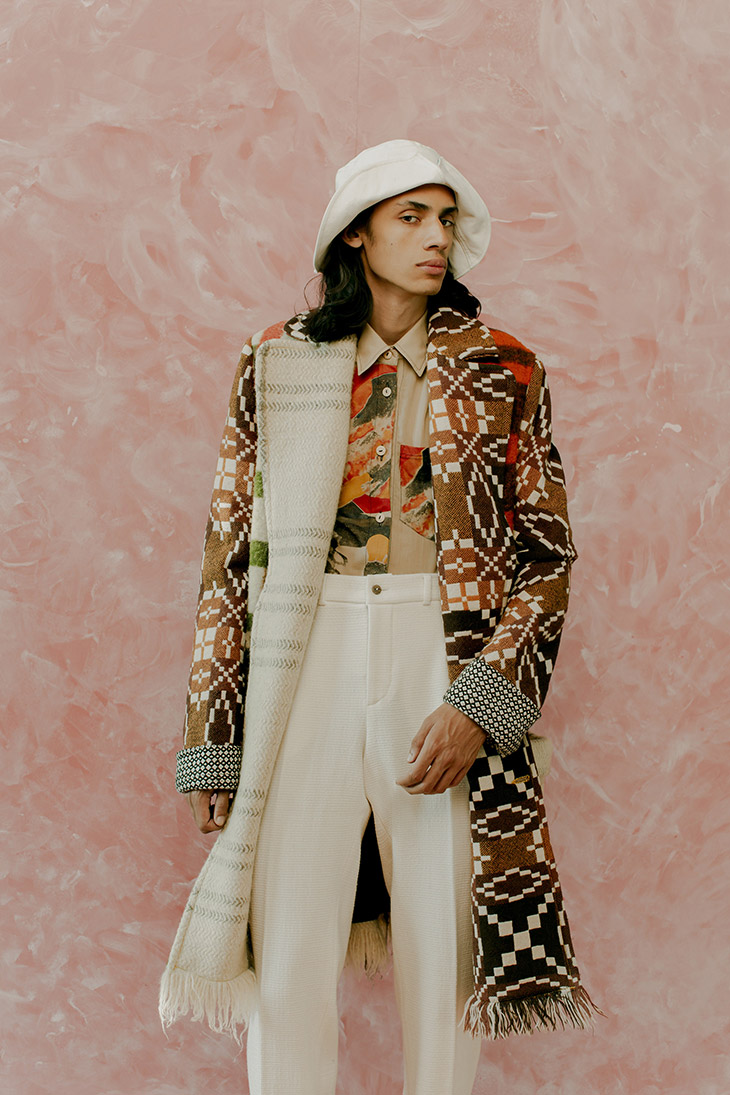 Creative Direction – Bethany Williams
A Film By – Olivia Lifungula
Director of Photography – Jan Solberg
Gaffer – Conrad Reid
Gaffer – Will Watson
Editor – Josh Homer
Colourist – Alexandre Nerzic
Music Direction – Benji B
Director of Stills Photography- Christina Ebenezer
Photographer's Assistant: Nathan Ford
Poet and Model– Eno Mfon
Stylist – Ola Ebiti
Illustrator, Set Illustration and Model– Melissa Kitty Jarram
Makeup Artist – Rebecca Davenport
Hair Stylist : Lauraine Bailey at Evolved Artists
Knitwear – Alice Morell Evans, Mending for Good, Manusa
Embroidery – Alice Mahoney
Footwear – Grenson
Corsets – Rosie Evans
Bags – Stevan Saville
Communication – Creativ House
Production – Faye Scott-Maberley
Set Build and Model – Sam Gosling
Models – Stephanie, King, Khalani, Blessing, Emmanuella, Ogechi, Chiamaka, Heather, Louis, Yus, Benjamin, Hanad, Bruno
Special Thanks – The Magpie Project, The V&A Museum of Childhood, The British Fashion Council, Caroline Rush, Jane Williams, Mending For Good, Barbara Guarducci, Manusa, San Patrignano, Making for Change, British Vogue, Edward Enninful, CFE, Judith Tolley, MeWe360, Orto Print Studio, Karen Kewley, Natalie Hodgson, Matta Siregar, Catriona Macleod, Dawit Mulat, Ade Laniyan and Megan St Clair.