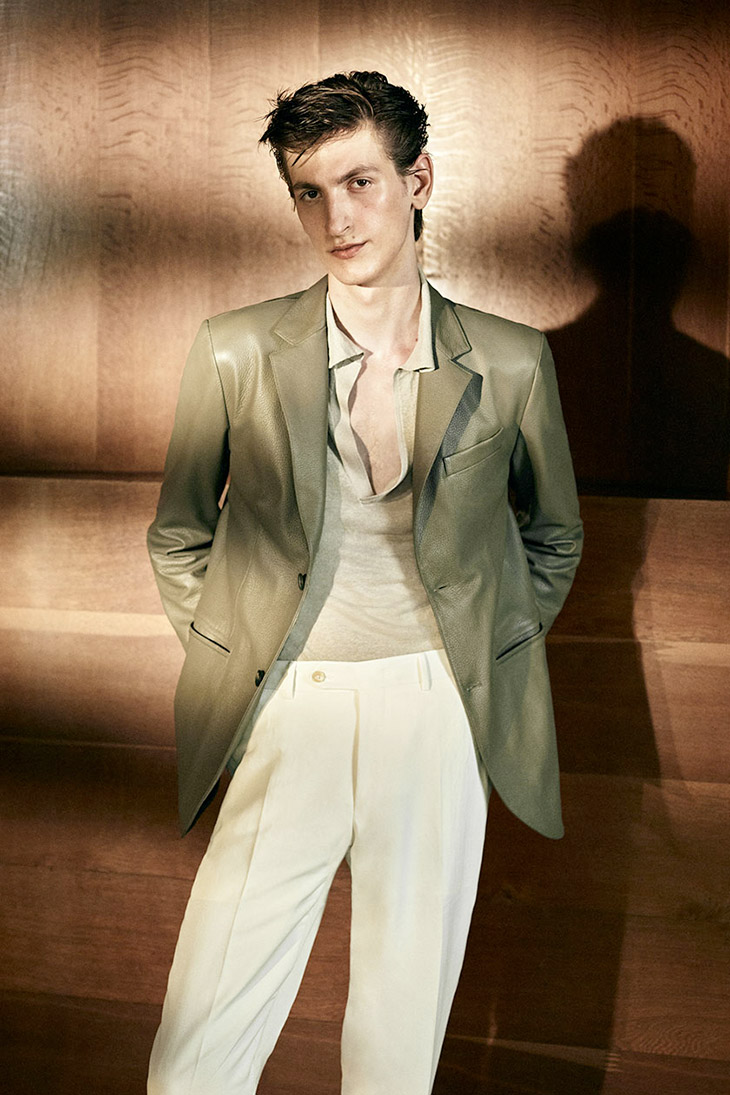 Fashion brand CANALI presented their Spring Summer 2022 Menswear Collection, inspired by the 1990s Los Angeles, on Saturday, June 19th, during the ongoing Milan Fashion Week. The collection explores the atmosphere and scenery of the 1990s Los Angeles – California city's light at sunrise and sunset, the colours of the ocean and hills. The Exclusive collection brings relaxed elegance with leather garments as their key element. The 1934 pieces, inspired by the warm colours of Los Angeles hills, reimagine the brand's signatures, while the Black Edition looks explore street art, music and sport.
"Los Angeles is somewhere you can expect the unexpected, a place to explore. The Canali man is transported to a dimension as full of energy as the vibrant L.A. urban fashion of the 90s. The Black Edition pieces are inspired by street art, music and sport. The result is a mix of bright colours combined with bold, textured graphics. The hooded jacket features white graphics on a black background while the short-sleeved shirts with bowling collars are enhanced by maxi prints. Rubber details are present this season in the form of technical fabric outerwear, such as the black anorak with vertical pockets and shoulder opening, and in the stretch cotton jersey with fine flat rib knitting. Here we find garments with the same explosive energy in combination with fluorescent pink colours seen in ultra-light, brightly coloured trainers." – from CANALI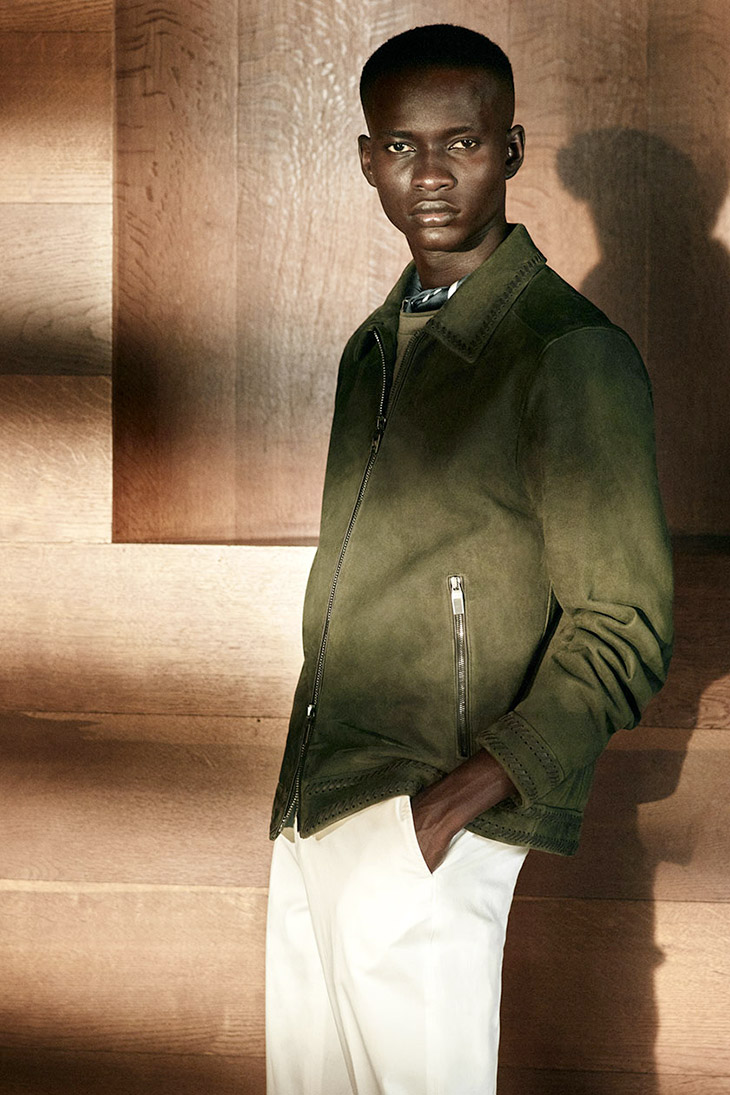 Fashion photographer Mark Kean captured the lookbook featuring models Pablo Fernandez, Serigne Lam, Simon Martyn, and Theodor Pal. In charge of styling was Beat Bolliger.