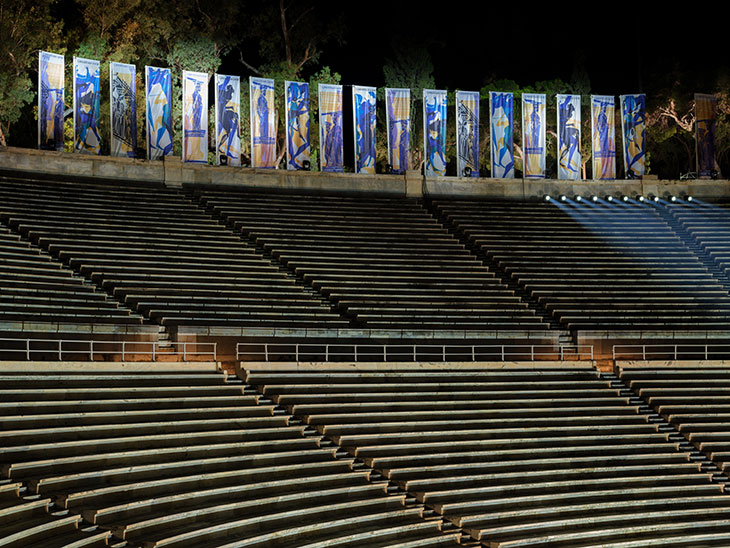 For the Dior Cruise 2022 show, Maria Grazia Chiuri has chosen the monumental Panathenaic Stadium in Athens, Greece. The millennia-old, world's only marble stadium is a place where the games in honor of the goddess Athena were held in ancient times, drawing up to 70,000 spectators. Rising in the distance is the temple-covered Acropolis, the location for a 1951 photoshoot featuring the House's visiting models wearing a selection of Monsieur Dior's couture designs.
Built entirely of Pentelic marble, this extraordinary monument was buried for centuries, and was restored in the second half of the 19th century. Today, it is the stadium of all Athenians – a unifying emblem, essential in the cultural life of the Greek capital.
The choice of this venue, creating a prodigious bridge between sport and culture, ancient heritage and contemporary youth, is highly symbolic for Maria Grazia Chiuri, notably through its connections to the body and the freedom of movement she cherishes, but also through the motifs that inform the collection and its sportswear spirit. Adorned with flags specially created by Italian artist Pietro Ruffo, the illuminated scenography also pays tribute to the architectural lines of the site.