Berlin-​based brand GmbH unveiled its Spring Summer 2022 Collection on June 25th, during the recently finished Paris Fashion Week. Inspired by Don Delillo's book 'White noise', the collection is challenging the archetypes, by taking the codes of white feminine allure seen from the queer and BIPOC perspective.
SPRING SUMMER 2022 MENSWEAR COLLECTIONS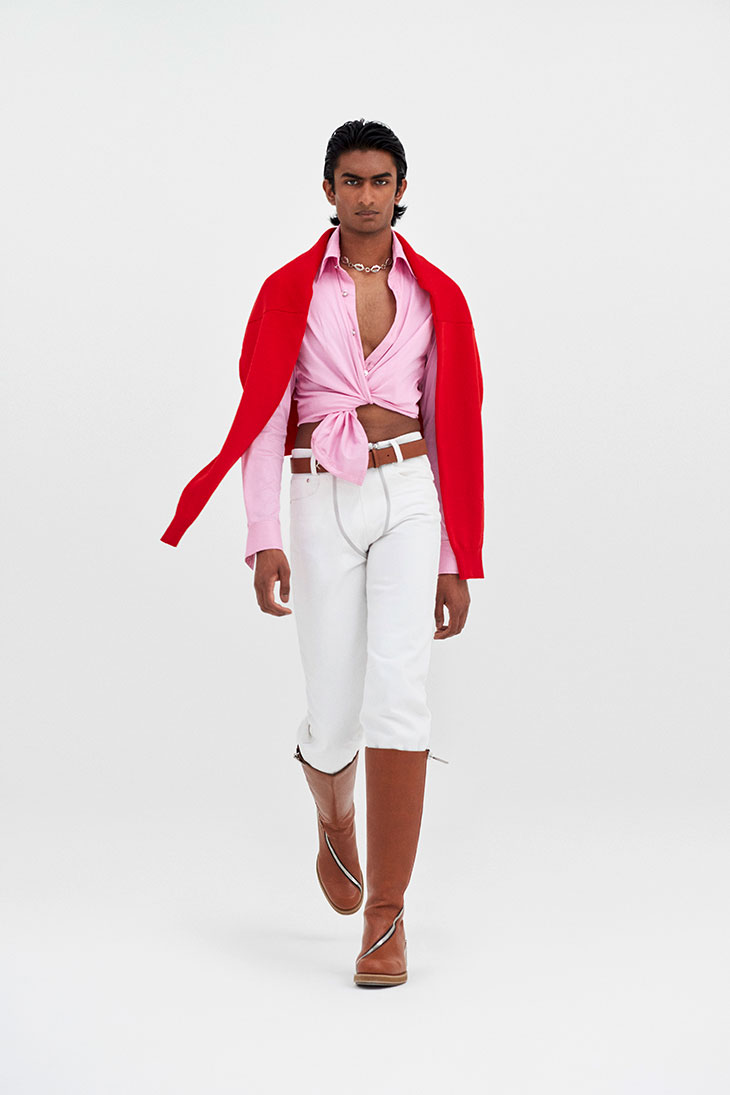 The system was invisible, which made it all the more impressive, all the more disquieting to deal with.
― Don DeLillo, White Noise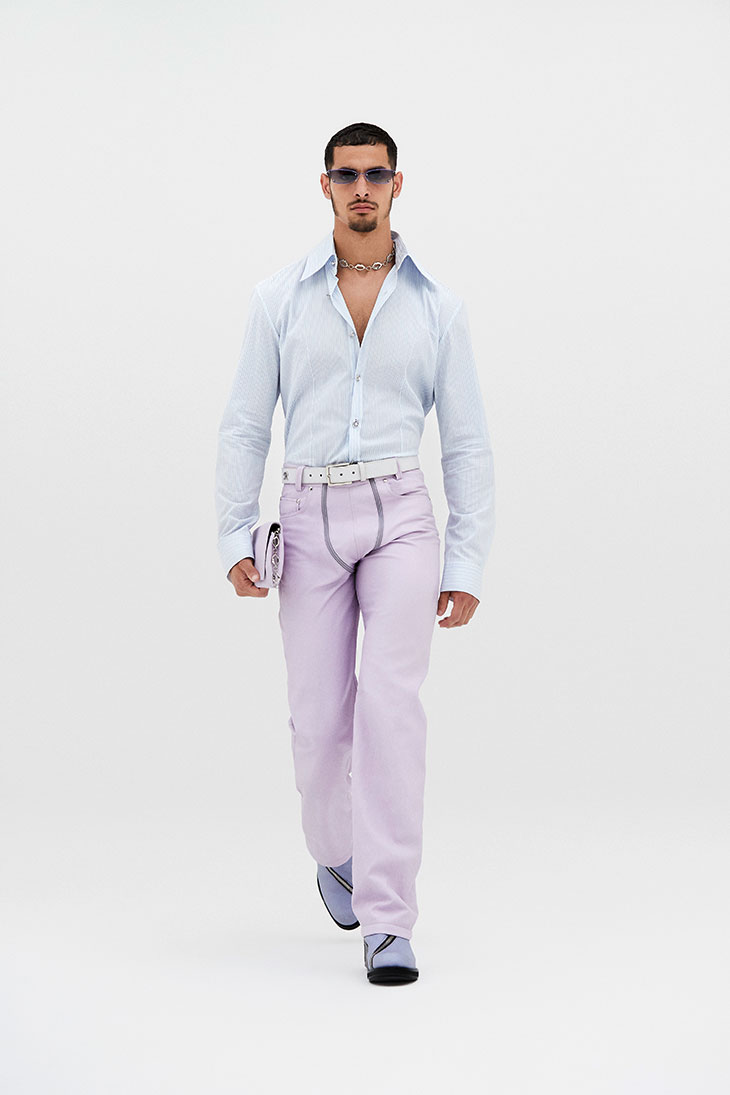 The collection also features collaborations with jewelry brand Nhat-Vu Dang and a "Free Palestine" T-shirt in collaboration with queer Palestinian fashion label Trashy Clothing. All proceeds from the sale of the designs will be donated to LGBTQ+ Palestinian groups.