Fashion house HAN KJØBENHAVN presented their Spring Summer 2022 Staying On The Moon Menswear Collection, that was inspired by imperfection and the unknown, on Sunday, June 20th, during the ongoing Milan Fashion Week. The collection explores the importance of stay true to one's own personality even when one feels misunderstood. It features voluminous silhouettes, straight lines, and contrasts of soft and hard shapes.
SPRING SUMMER 2022 MENSWEAR COLLECTIONS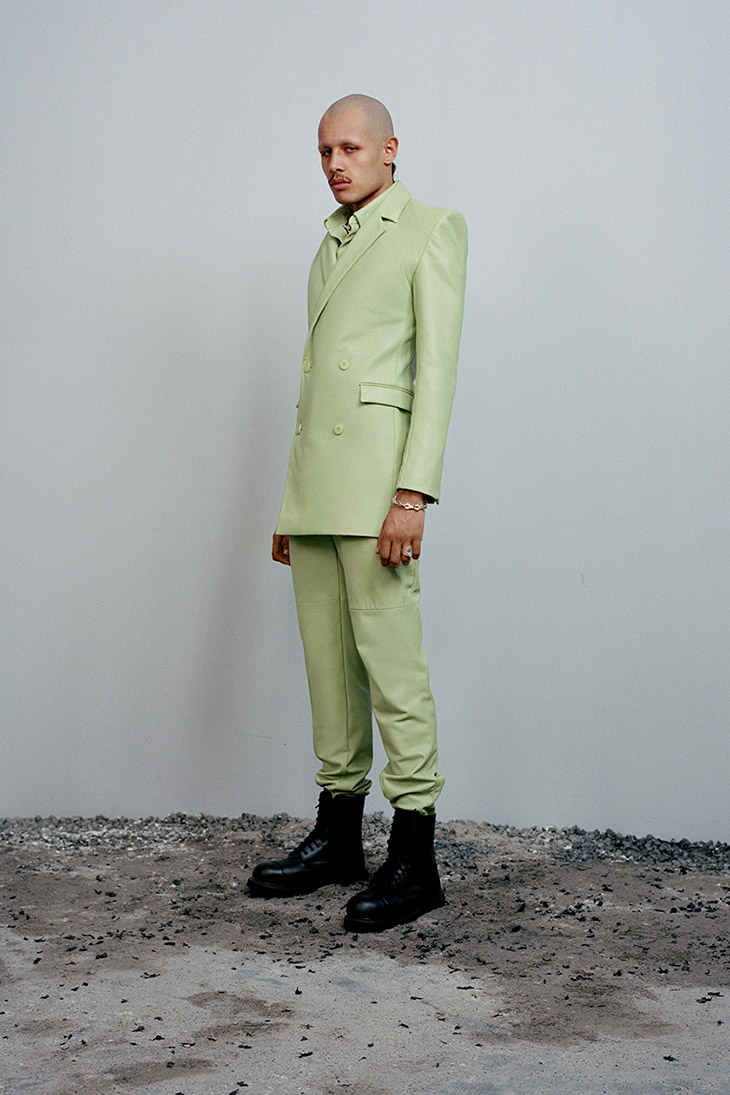 I felt it was the right time to present a collection focusing exclusively on menswear, which is actually the foundation and the roots of Han Kjøbenhavn. I wanted to create a powerful movie, to convey this collection's concept, but also Han Kjøbenhavn's ambitions and creative journey. As I designer, I have enjoyed the creative process of making fashion films through last seasons, but now I'm also looking forward to return to Milan with a physical show format – Jannik Wikkelsø Davidsen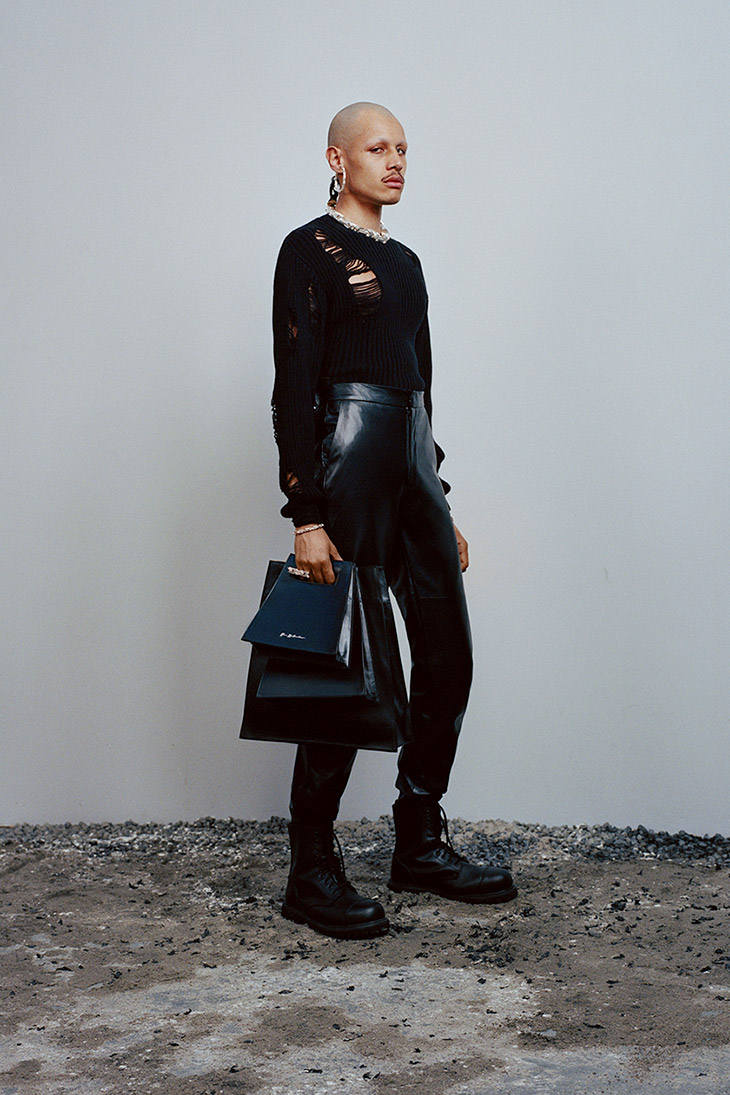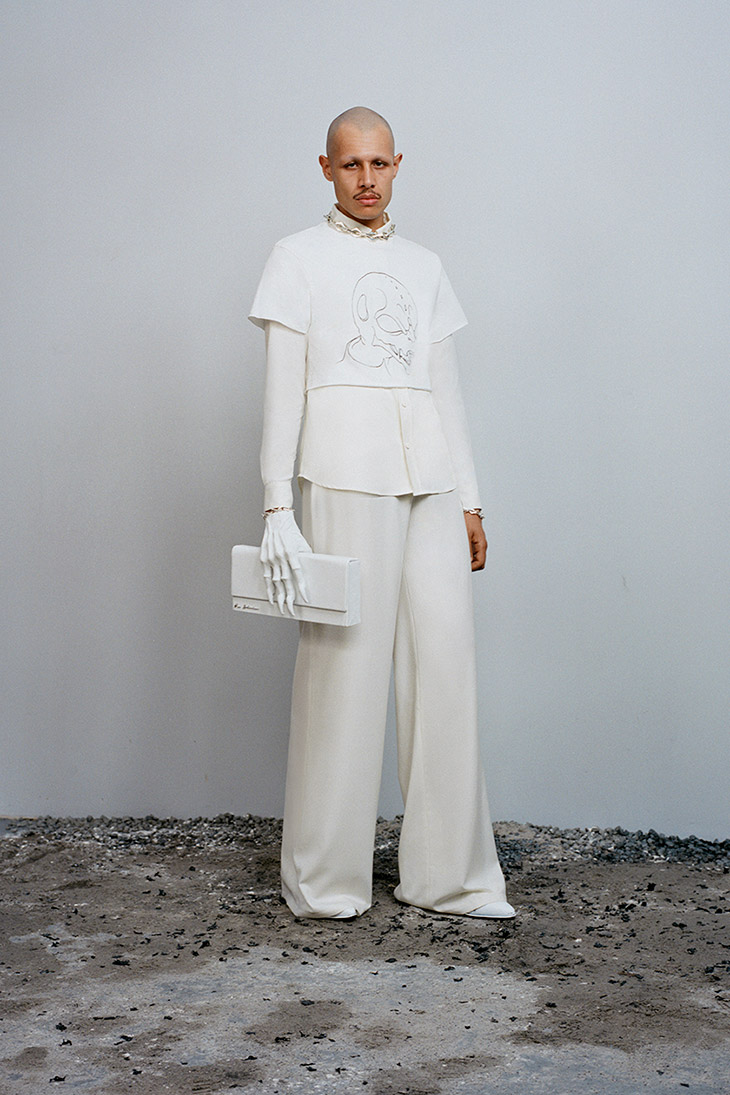 Photographer Halfdan Venlov captured the lookbook featuring Sacha Ezb. In charge of styling was Billy Lobos, with hair styling and makeup from beauty artist Gitte Guldhammer. Art direction by Thịnh Petrus Nguyễn.