Designers Miuccia Prada and Raf Simons presented PRADA Spring Summer 2022 Menswear Collection, inspired by the joy of the everyday, on Sunday, June 20th, during the ongoing Milan Fashion Week. The collection explores freedom, hope, positivity, utopian happiness, and innocence such as a child's memories of going to the beach. It finds the simplest and most honest pleasures that are meaningful and timeless. With the SS22 collection, Prada also explores our relationship with nature, and the joy it brings. The video was filmed in Milan at the Fondazione Prada's Deposito, as well as in Sardinia, Italy. It captures a transition between a tunnel, an urban space, and the sea.
"In appreciation of and thanks to the Sardinian community, Prada supports the MEDSEA Foundation in its project to restore marine ecosystems with the reforestation of Posidonia oceanica meadows in the Marine Protected Area of 'Capo Carbonara'. Posidonia oceanica is a marine plant endemic to the Mediterranean Sea, providing an important habitat for marine species and playing a crucial role in absorbing CO2 to help mitigate climate change." – from Prada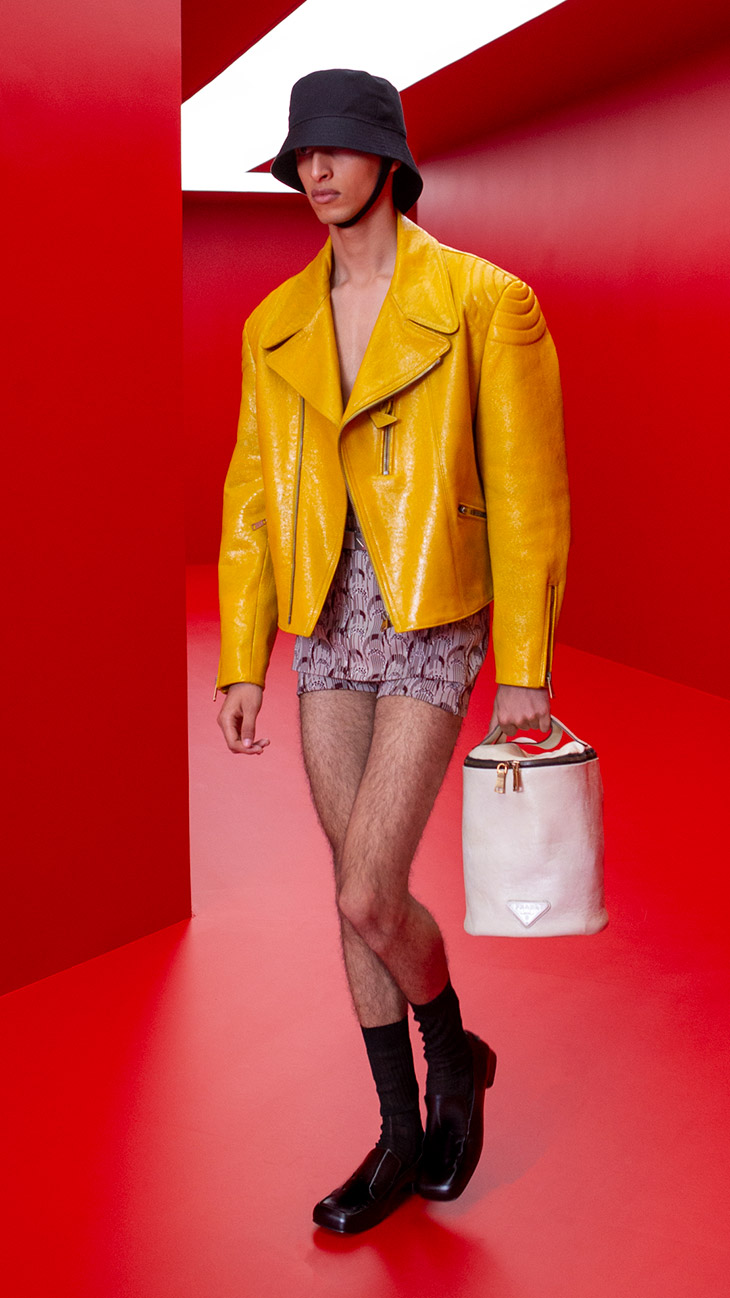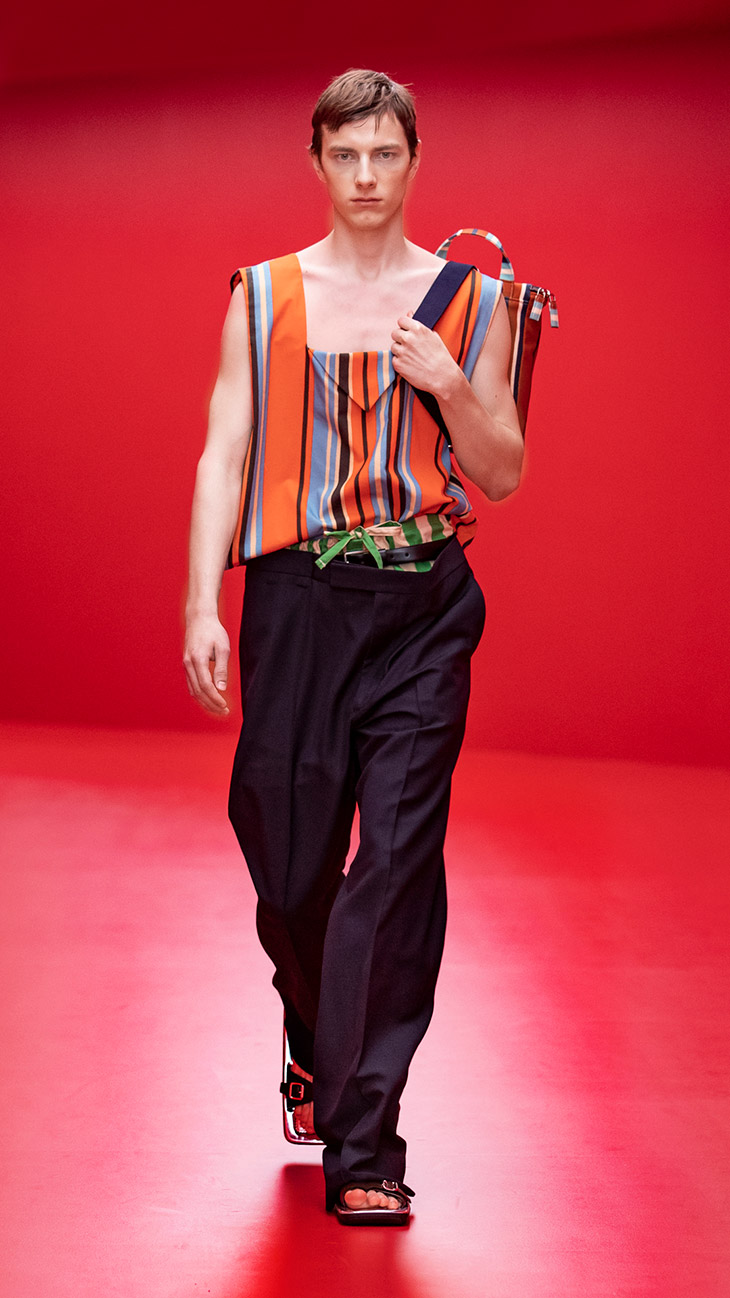 Among the stars of the video are Adrians Smats, Dara Gueye, Elhadji Mar, Evan Garcia, Lars Jammaers, and Paul Scott. In charge of styling was Olivier Rizzo, with casting direction from Ashley Brokaw. Beauty is work of hair stylist Guido Palau, and makeup artist Pat McGrath.