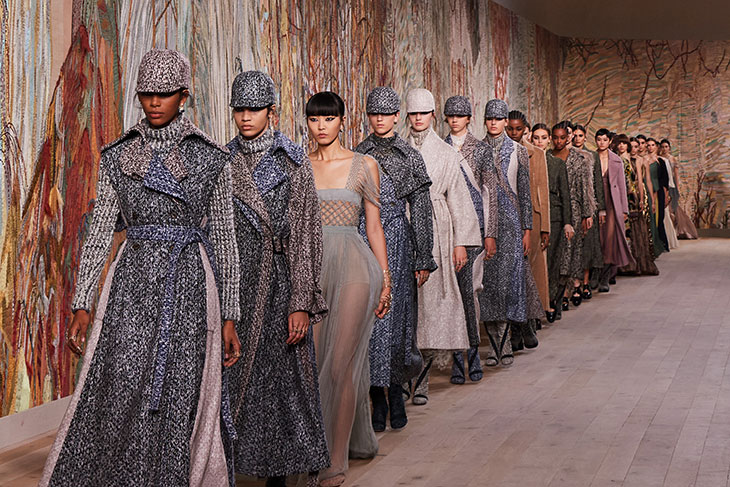 Discover Christian Dior Haute Couture Fall Winter 2021 collection by Maria Grazia Chiuri, presented during the Paris Haute Couture Fashion Week. Reclaiming the values of haute couture, this is the first physical show in 18 months. Inspired by Claire Hunter's book "Threads of Life", the collection celebrates the indispensable value of weaving of embroidery, two crafts that Chiuri holds dear.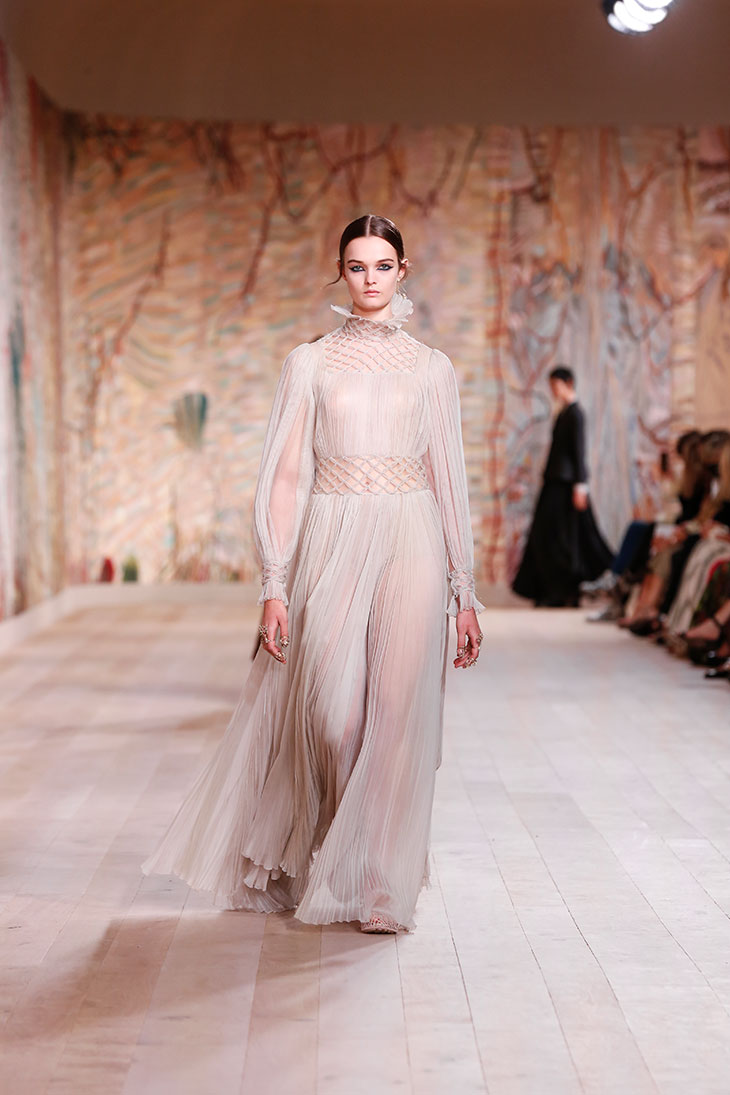 Focusing on the transformational potential of textiles and handiwork innovation, the collection is a return to the essence of sewing. The return to "being present" implies shifting attention to a tactile materiality. Translating this materiality in the virtual age also means reinterpreting embroidery: not just as a decorative ornament, but as an element connected to the senses of sight and touch.
Couture stirs unsuspected desires and reveals the existence of what we did not know. Isn't that the role of the avant-garde? To make visible what one does not see. To define, through artistic practice, the longings of a world in the midst of profound transformation.