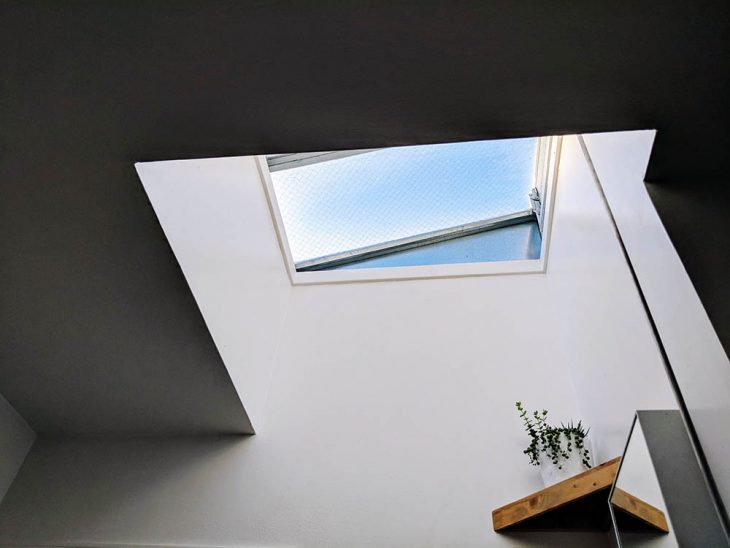 During a year of lockdowns, quarantines, and social distancing that left many people with limited access to bright outdoor spaces, many countries reported a spike in cases of anxiety, depression, and Seasonal Affective Disorder.
As restrictions ease and people are able to spend more time outside, it has been common to hear people note that their mental health has improved considerably — a reminder of the significant environmental factors can be for our overall wellbeing.
While it seems likely that next winter will be considerably easier for people living in countries where the pandemic has been brought under control, the experience of the past year should underline the importance of access to good, natural light year-round.
Installing skylights is one of the best ways to increase the amount of natural light you are exposed to, but skylights also offer a wide range of other benefits, and this article will explore three of the biggest ones.
1. More Efficient Use of Space
Are there certain rooms in your house you tend to gravitate to? Do you have a favorite nook by a window somewhere?
Our bodies need natural light, and we often unconsciously seek out spaces where we can soak it up. Unfortunately, the constraints of urban design often mean that only select parts of your home receive large amounts of natural light, meaning that large parts of your living space rely on artificial light and remain under-utilized.
Skylights can dramatically increase the amount of natural light reaching all parts of your home, so hiring a roofing contractor to install skylights in bedrooms, offices, and the kitchen can help you get the most out of your living space.
2. Lower Energy Bills
It's no secret that the average North American home consumes huge amounts of energy. While there are things you can do to cut back on your bills — like installing more efficient appliances or upgrading your insulation — skylights are one of the most durable solutions to reduce your electricity use.
The less you rely on artificial light during the day, the greener your home will be, and modern glazing techniques mean that skylights provide nearly as much insulation as walls or your roof.
3. Improved Re-Sale Value
Skylights are also a good investment in your home. People love the benefits that skylights bring, and as they are a relatively low-cost investment in your property, they are guaranteed to pay for themselves in the long run.
This is in part because of their psychological impact. When a prospective buyer walks into a room flooded with sunlight, they are immediately pre-disposed to feel comfortable and at home in it, enhancing that all-important first impression.
For many of us, the long, dark winter of 2020-2021 will live in memory as a low-point. And while life is hopefully returning to normal, the lesson that human beings need natural light is not one we should forget soon.
Getting in touch with a local roofing company that specializes in skylight installation is a great way to ensure that you can enjoy the mental health benefits of sunlight in your home year-round.