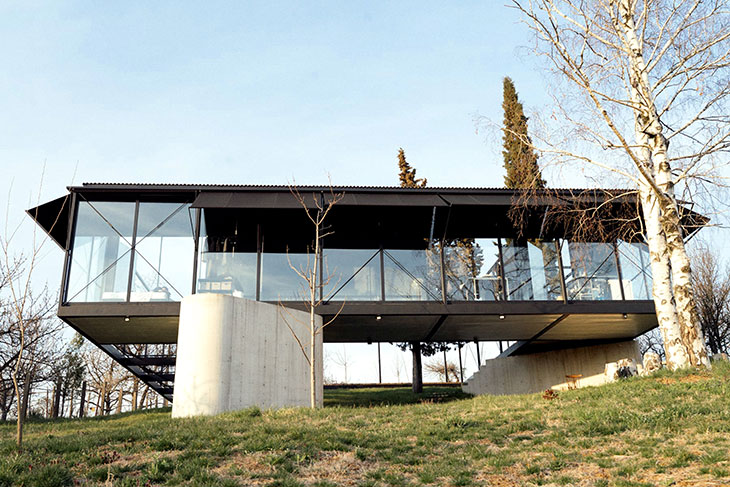 DSCENE Magzine Art Director IGOR CVORO sits down for an exclusive interview with Architect NEMANJA ZIMONJIC from TEN Studio, an emerging architecture practice that is already making an impact on the built environment. Nemanja talks with Igor about working between Belgrade and Zurich, sustainability, and their latest project – Avala House.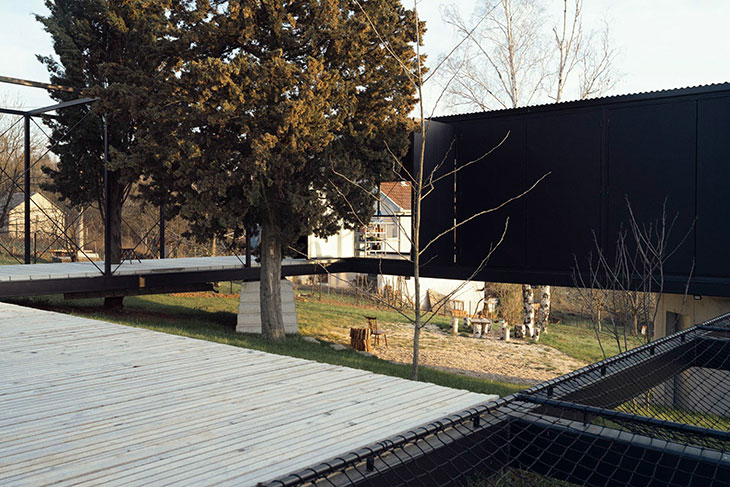 Tell us a bit more about TEN? How did your practice begin?
We gathered around a project; Nautilus we called it. It was a chance to have a group of people initiate a project that would build and mark a public space for all, on the river Vardar in Skopje. A public space should really belong to all, and we wanted to make it clear by means of architecture. After the project, we recognized that people fail to come together around a cause. We created an entity with a statute and a set of values that allows anyone to become part of TEN. In our minds, TEN is built like a record label.
How would you describe your firm's designs?
TEN is a laboratory for investigation in architecture. We are searching for core values in our discipline, the values that through design can be read by the public, ones to intrigue and engage people. TEN designs with multiple hands, therefore it builds ideas with multiple opinions. Each project is discussed with everyone on the team. We are not interested in singular genius. Designs are always different, we never repeat what we have done; every project is a chance to search for the limits of design and to find transformation possibilities. Designs are always based on what is there, accessible, and possible, with minimum entry data, but they always aspire to more than we can achieve. I think this is important, to aim higher than possible.
You've established your practice in Belgrade and Zurich, but your projects are mostly international. Where is Belgrade right now in relation to the world's architecture scene?
Belgrade is currently on the threshold of its "gold rush era" in terms of design. The issue is noting the design or knowledge – it was always there – it is the culture around designers that needs to recognize the need. Yugoslavia had fabulous designers and the system was supporting it. Belgrade and Serbia need a system that will create a place for design to lead. Otherwise it will – as it has so far – depend on individual efforts.
The Belgrade authorities have recently quite often been in the news, mostly for the disregard of Belgrade's rich architectural and cultural heritage. There is an ongoing discourse on whether architecture results in new history or history makes new architecture. How do you perceive this?
I would say "new" is a problematic word there. Architecture is never new; the same way history should not be re-written for opportunism. Regarding the issue of authorities here, I am really against the idea of historical architecture in the 21st century; in fact, Belgrade should stop building new or old-new for at least a decade and redirect resources to refurbishments and care. There could be a tremendous movement among the local scene, so many opportunities for the profession. I doubt we need new volume, we have enough. We just need time and resources to take care of it, maintain, and make it contemporary by all means. Anyway, all that is built today will only last between 30 and 50 years before it needs repairs. Such is the building industry; it even prides itself on these absurd guarantees. We should be aspiring to tackle global issues. For me, new architecture should be about a new future, not history; one that tackles climate issues, waste, hunger, poverty, social injustice, housing crisis, and inequality.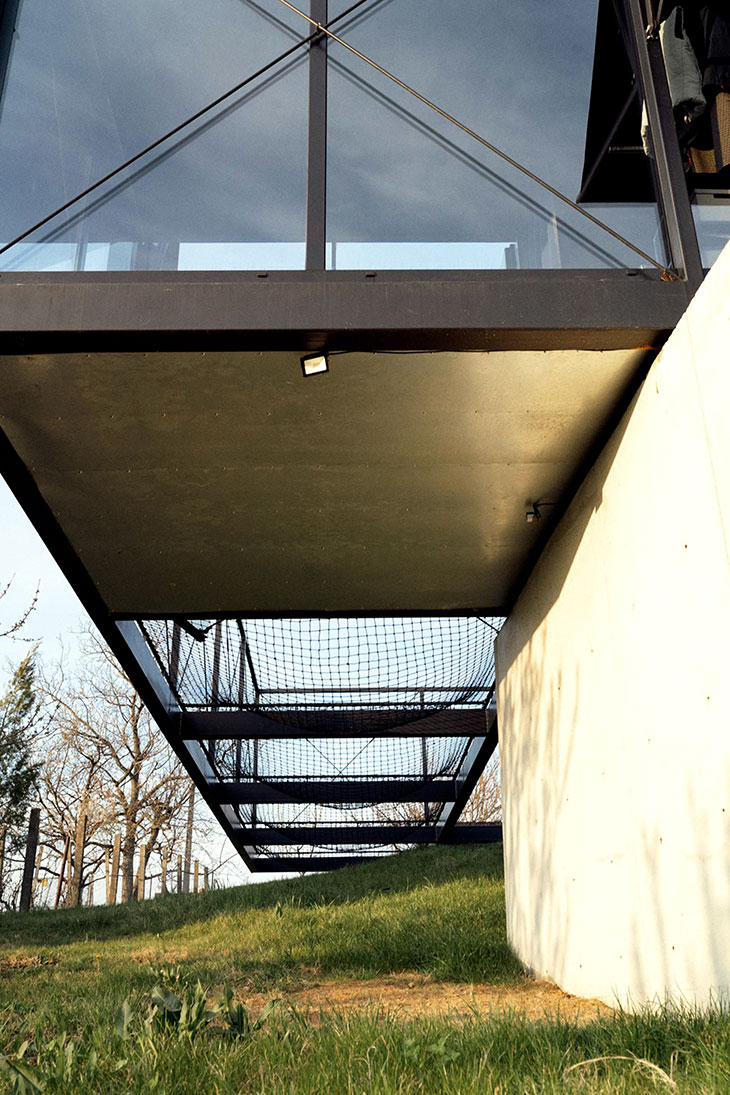 You have recently completed your latest project – the Avala House. What was the original brief? Could you briefly introduce the concept behind the house? What was the main inspiration? How did the location affect the work?
The brief was to build a house for a single person, for his residence over 9 months in a year. The brief asked us to work only with the skillset the owner/builder possesses. The budget was limited to what you could say is a price of a newly bought 35 m2 apartment in Belgrade. We wanted the owner to build his dream house, not buy it. The location was the much-needed constraint; we aimed to do everything locally, and build only with the neighboring resources and skills, i.e. workshops in Avala. This is how we start each project, by looking at the immediate surroundings.
There is something powerful about raw structures open to the landscape, primitive, and always tempting.
How did you shape the concept in regard to materials, layout, and forms?
We wanted to fill the building perimeter, so no additional building could happen on site, and it resulted in the clean form of 16x16m. We were thrilled to see that the house really built as part of nature, consisting of 4 terraces, one of which becomes an interior. The steel frame is designed to a minimum and the entire structure hovers over the terrain on two concrete shapes, almost like large landscape boulders, from which one becomes accessible as a garden bathroom and storage. We intended to design and build an unfinished structure; something to be completed by the future user in whichever way he or she liked. There is something powerful about raw structures open to the landscape, primitive, and always tempting.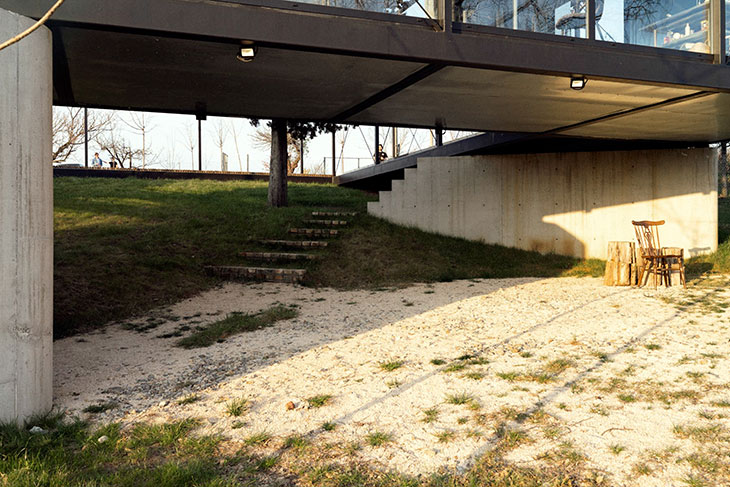 What were the biggest challenges that you had to face when you were doing this project?
The time needed to execute it took really long compared to what was planned. We had to tell ourselves that this was fine and use it to make the project more precise. An obstacle that soon became very clear was the resistance to anything which was unlike something already seen, not by the client, but by anyone he collaborated with. We always had to step in and help to solve all technical obstacles; the architect was much needed to ensure the process.
How long did it take to create this project from the initial plan to the finalized object?
It took us 2 years exactly, that is, from the first model to the full-scale model on site. Architecture needs to be an idea first; a model for living.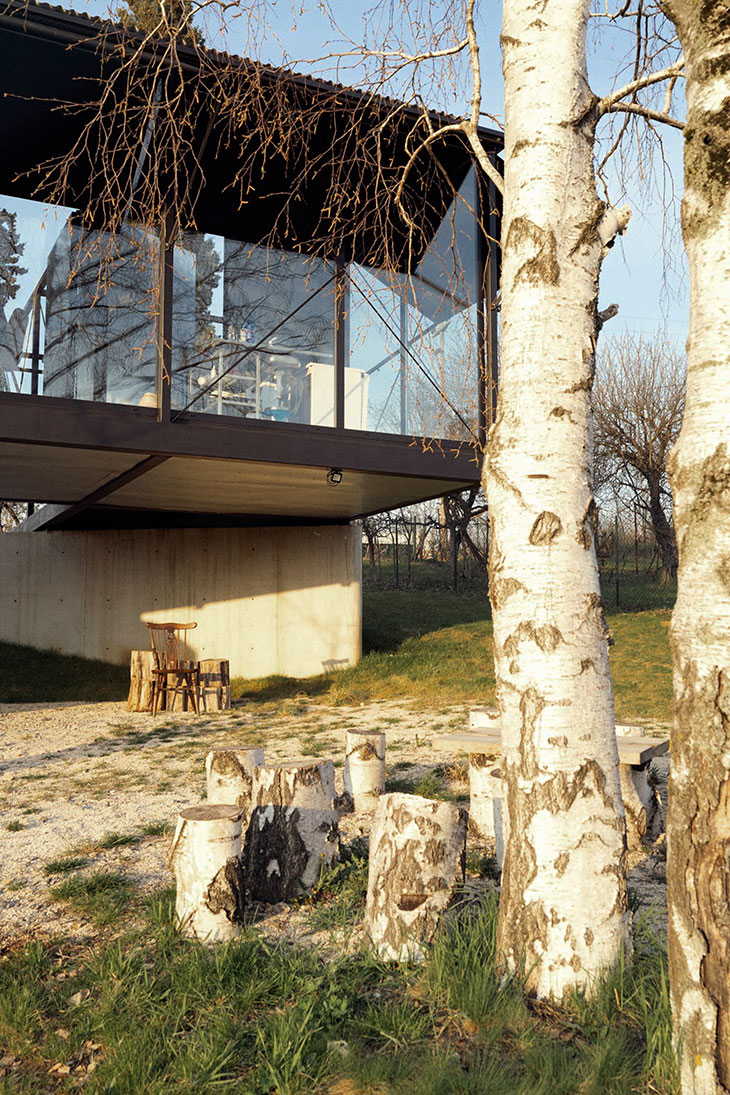 Could you give us more info about the materials you've used in the construction of this project?
We limited ourselves to steel, since there was a very nice workshop in the neighborhood that specialized in steel production. Then, SCC concrete by Lafarge Holcim, which is their special brand, costs as much as the regular kind but is much more delicate and liquid, meaning we were able to test form and shape-making and be very precise with it. We did this by reusing steel sheets from the very workshop; all we needed was the perfect formwork. Here enters the client, who has a lot of experience with interior plaster and wall treatment – the everyday handwork. The formwork would be treated as a plaster wall in precision.
What materials were prevalent and dominant throughout the interiors of the building, and what effect did you hope to achieve with the use of such materials?
The presence of nature was the key interior guideline. The presence of glass and reflective materials allows nature to fully come in, erasing the borders of the traditional inside – outside.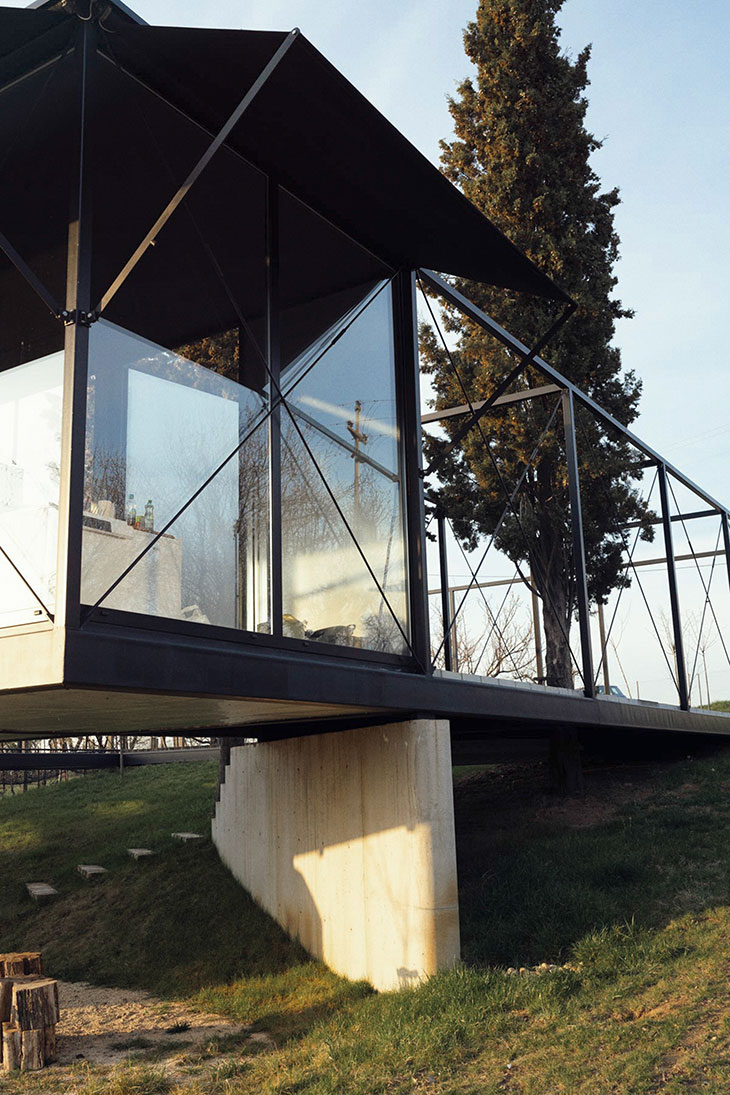 The house feels like an idyllic retreat away from the heart of the city. The use of glass opens it up, creating an inviting view of the natural world outside. But how do you achieve a sense of privacy in such an object?
You choose to live like this, it is about challenging predefined norms of comfort. There is also no one around really to disturb you, since the house is elevated from the ground and no one enters the garden. Also, the sunblinds were specifically made for this structure; you can close the house completely if in need, so not even the sun can see you.
Without sustainable and ecological design, we have no prospects. This is the last chance.
The field of architecture is under pressure to create ecologically friendly designs. How important is it nowadays to include sustainability features in future projects?
Without sustainable and ecological design, we have no prospects. This is the last chance. In this decade, the entire building industry – which contributes to more than a quarter of global emissions – has to head in another direction. In western civilizations at least, we have this responsibility, since we owe that to the rest of the world. I would say the same rules do not apply to everyone, not after we have built the infrastructure at the expense of others. Avala House is a house in nature, it does not need a cooling system; it depends on cross-ventilation, orientation, vegetation in its proximity, and shadow to achieve a comfortable climate indoors. Three years ago, if TEN knew what we know now, we would also have designed it differently.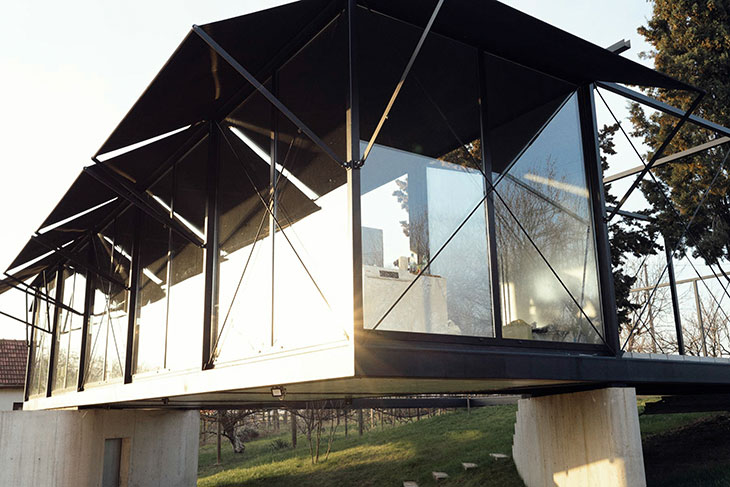 How do you see the role of an architect changing in the next 10-20 years?
As one that stops being a simple service and means to an end. It is crucial we become more vocal and present politically, engage and create our own projects and initiate with risk; address issues, and stop saying YES to everything. Architects are already obsolete if they rely only on the traditional skillset and craft; but without mastering these, they also have no place in society. I am so thrilled that the Pritzker Prize went to Lacaton Vassal this year. Hopefully, this is the beginning of opening our eyes to all in the building industry, realizing that star architecture is gone, and that we all need to understand it is about bigger topics.
What is next for TEN? What projects are you currently working on and could you give us a sneak preview of your upcoming projects?
Our main task is to create an environment of curiosity and work on our label and practice. At the moment we are focused on executing a project we started almost four years ago, a house for five widows, elderly women that will come and live together; developing our Distributed Cooperative, a project for densification of cities through a network of odd lots as an alternative to non-speculative housing. Then, exploring the field of AI further and most likely just looking into researching construction techniques that are based on low usage of traditional oil and carbon emissions.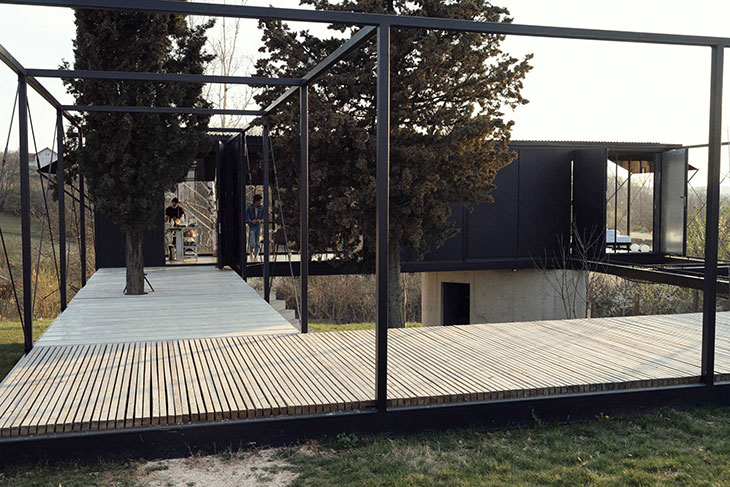 Where does your LOVE for architecture come from?
I guess from the time it takes to become an architect. The more you do it, the more you fall in love with the discipline. At times, you have to remind yourself that the outside world exists.
What do you LOVE most about your job?
Dreaming about things. I love how it requires me to be relentless, completely dedicated, and passionate about what I do. I guess I want it to matter.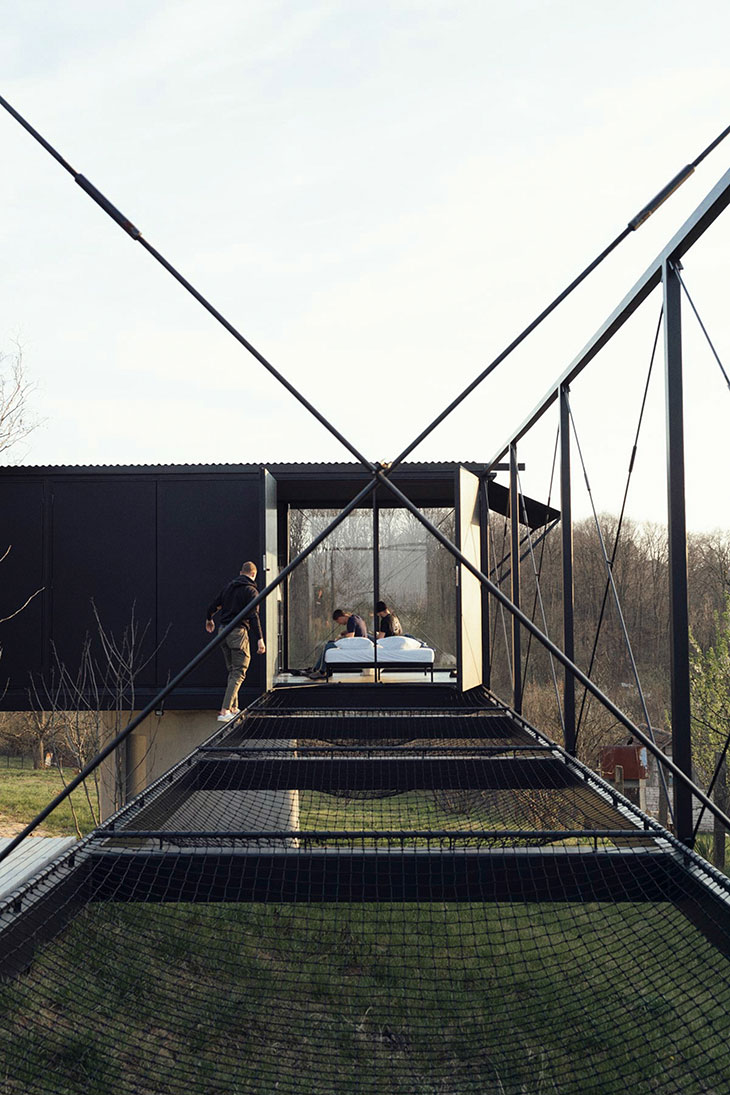 How would you define LOVE?
I could not. I can only tell you I can never have enough of it.
What is your favorite LOVE quote?
Jim Harrison's:
"I like grit, I like love and death, I'm tired of irony."
Images by Danilo Pavlovic for DSCENE. – danilopavlovic.com
Follow TEN Studio on Instagram – @ten_studio