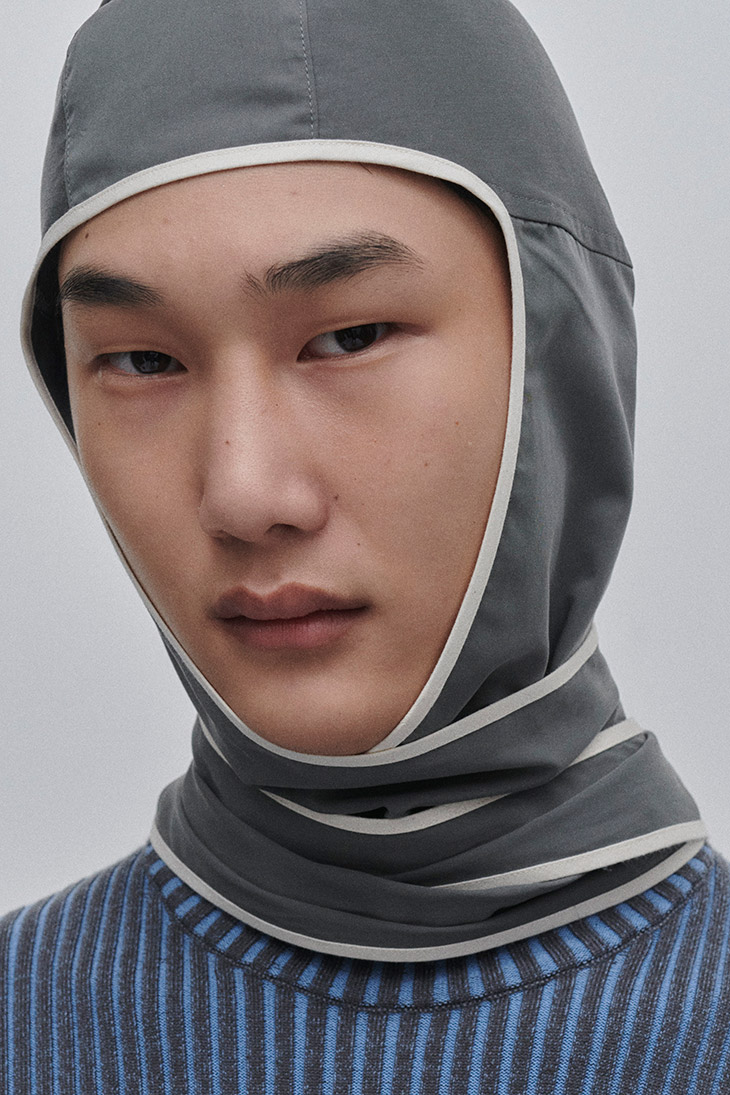 Fashion brand UNIFORME presented their Spring Summer 2022 Collection, that was inspired by open skies and an aviator theme, on June 24th, during the recently finished Paris Fashion Week. Designers Hugues Fauchard and Rémi Bats explore an idea of toy plane that might just come to life. The collection features vintage Air Force insignia, rounded lines and a mineral color palette, as well as strong graphics that include grid patterns and images softened by mirage effects. Model Myung Su stars in the lookbook lensed by fashion photographer Sarah Blais. In charge of styling and art direction was Benoit Martinengo, with casting direction from William Lhoest. Beauty is work of makeup artist Valentine Perrin Morali. Video directed by Theo Asciak.
SPRING SUMMER 2022 MENSWEAR COLLECTIONS
Holding onto the capacity for dreaming is essential for us, with this collection, we wanted to say that you can dream of fashion, flying, or anything else. What inspired us to go into fashion in the first place is that it's an industry where anything is possible. We were inspired by great designers who came before us, and we hope that others will consider our work and follow their own dream. – design duo Hugues Fauchard and Rémi Bats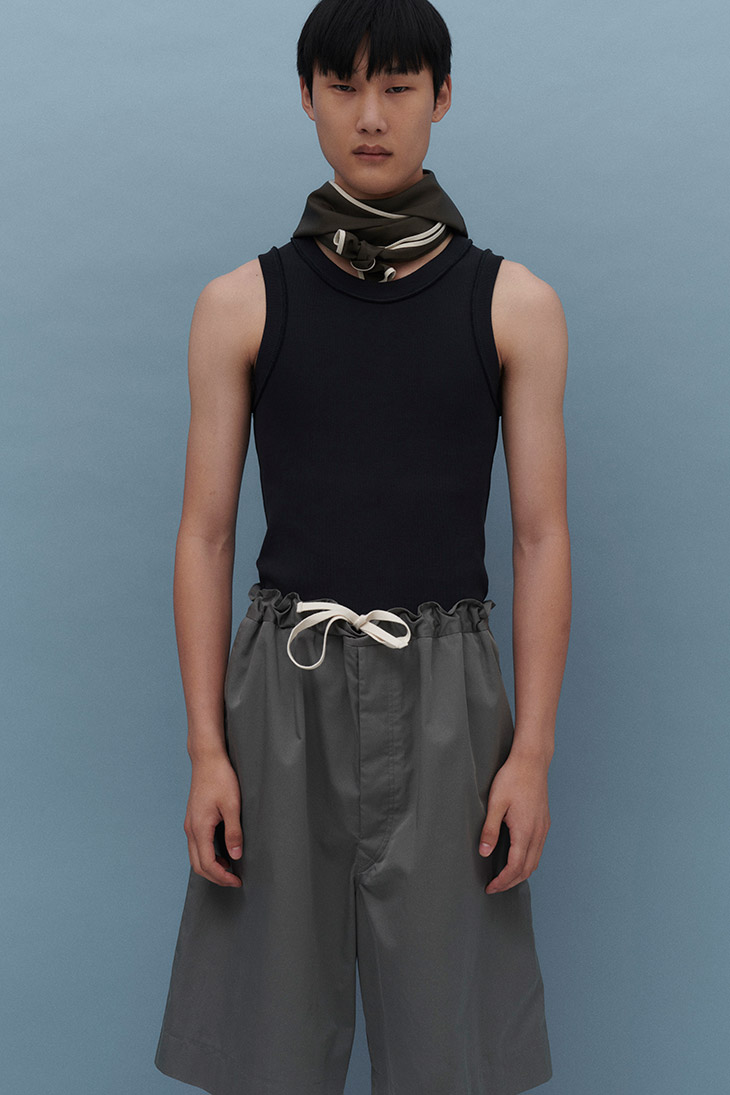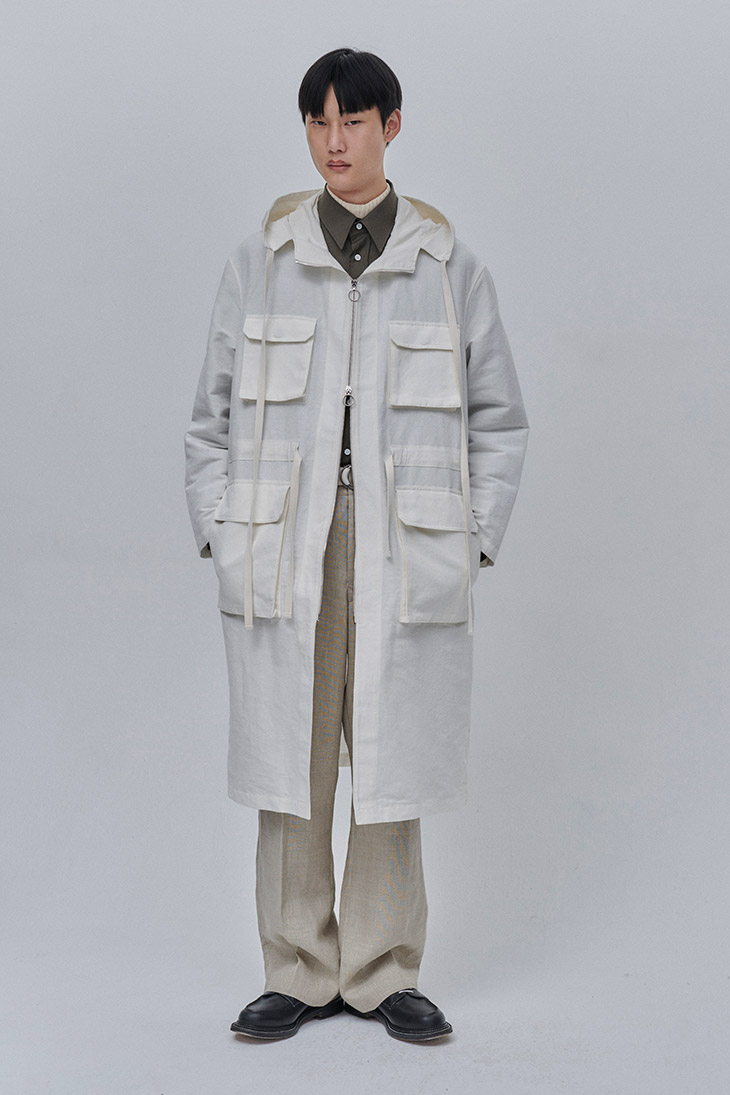 "The bomber, the quintessential aviator piece and a UNIFORME signature for several seasons, now circles back in sun-bleached khaki with a hand-silkscreened cocade in back. A fresh spin on the jumpsuit references the parachutist's harness, set against breathable flat rib to bring it down to earth for everyday wear. Vintage parachuting gear likewise informs a sleeveless vest with a triple cordage in back that nods to corsetry. A sophisticated hybrid trouser in cool wool with contrasting stitching and a drawstring closure looks polished while channeling the easy attitude of loungewear (it also signals the end of elastic in Uniforme collections).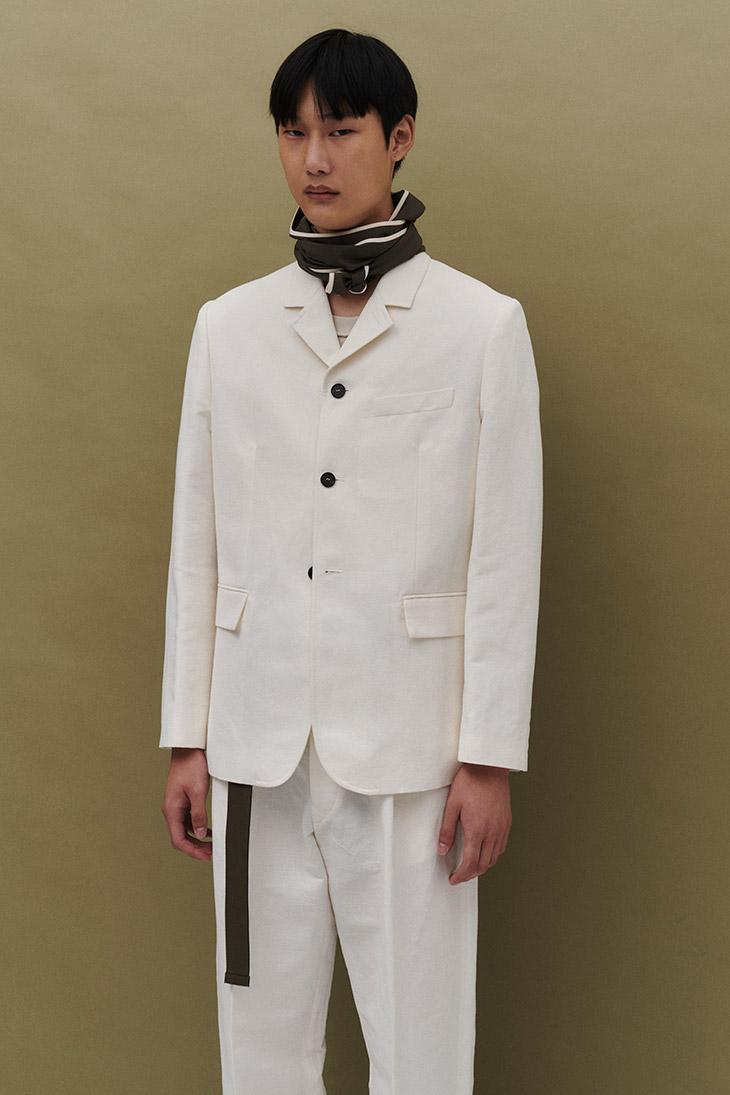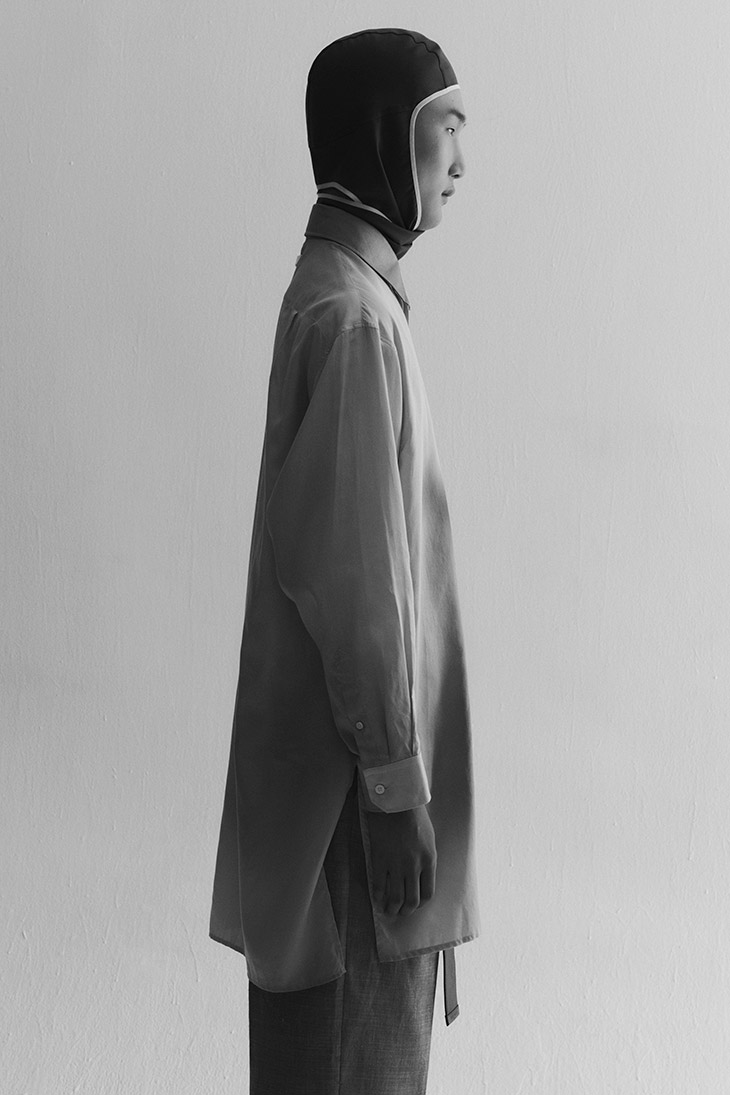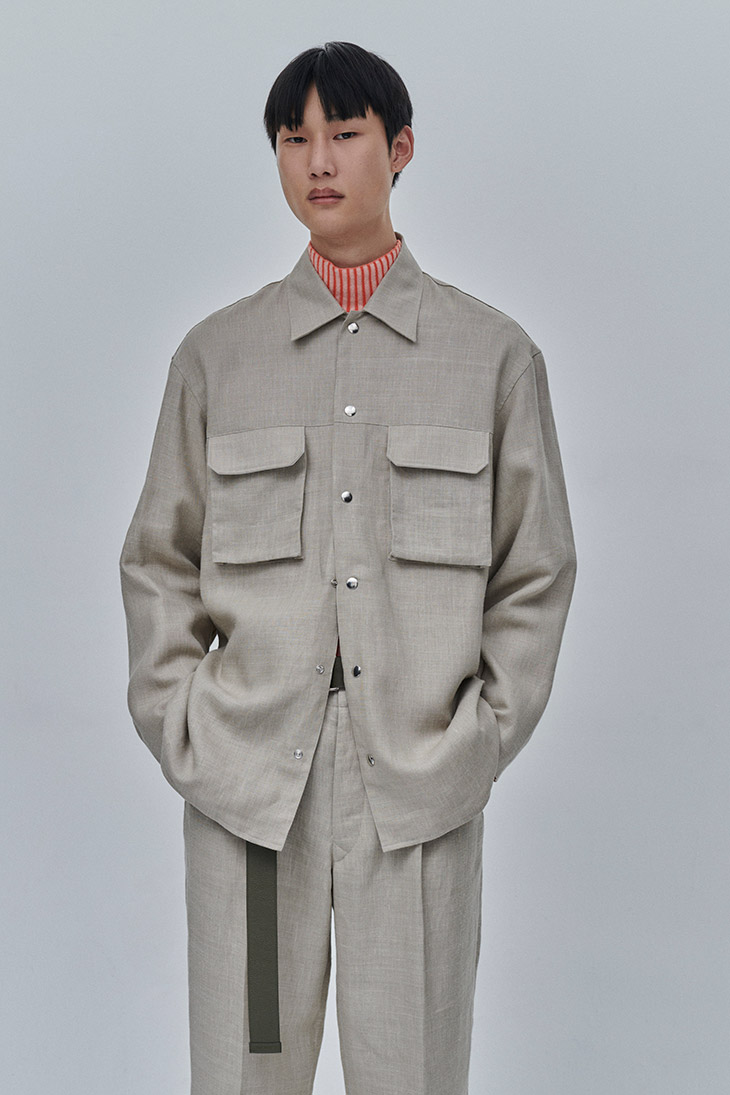 Body-skimming ribbed knit sweaters give the torso a sculptural air. In counterpoint, a loose-knit orange sweater with a grid motif features stitching that recalls the tread of plane wheels. From a distance, white stitching on a beige polo-style sweater evokes the outline of an aircraft. Accessories include a fresh take on the classic military D-ring belt, now in double-face leather, and a long scarf that echoes an aviator helmet." – from Uniforme