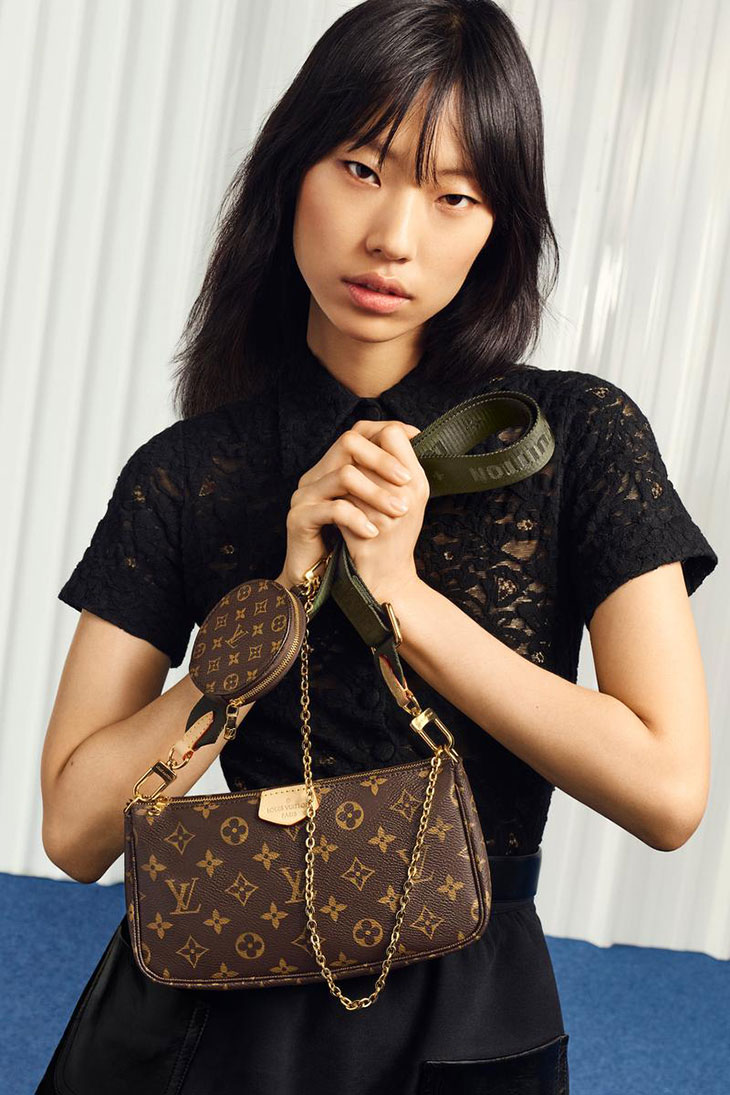 The Pochette Accessoires is one of Louis Vuitton's most popular designs and is a staple for many collectors and fans of the brand. First released in 1992, the Louis Vuitton Pochette Accessoires is now a vintage piece. Although the style has influenced an abundance of new pochette designs from the house, the original and now vintage Pochette Accessoires remains one of the most sought-after. Many limited edition Louis Vuitton Pochette Accessoires created in collaboration with artists are also now vintage pieces. So there are now more vintage Pochette Accessoires to choose from than ever before.
It can be difficult for bags released decades ago to still command immense popularity many years later. However, vintage bags are still very popular because they give bag lovers the chance to own unique pieces that not many other people own. By owning vintage bags, and the Louis Vuitton Pochette Accessories in particular, you have a better chance of personalizing your style. One of the best ways to personalize your style is by mixing new styles with vintage pieces. Today, the vintage Louis Vuitton Pochette Accessoires is as popular as it has ever been largely due to its simple and sleek design. Pochette means pouch in French and this is essentially what the style consists of. The rectangular pouch is zipped and features a removable shoulder strap. Nowadays, most people prefer simple styles more than anything.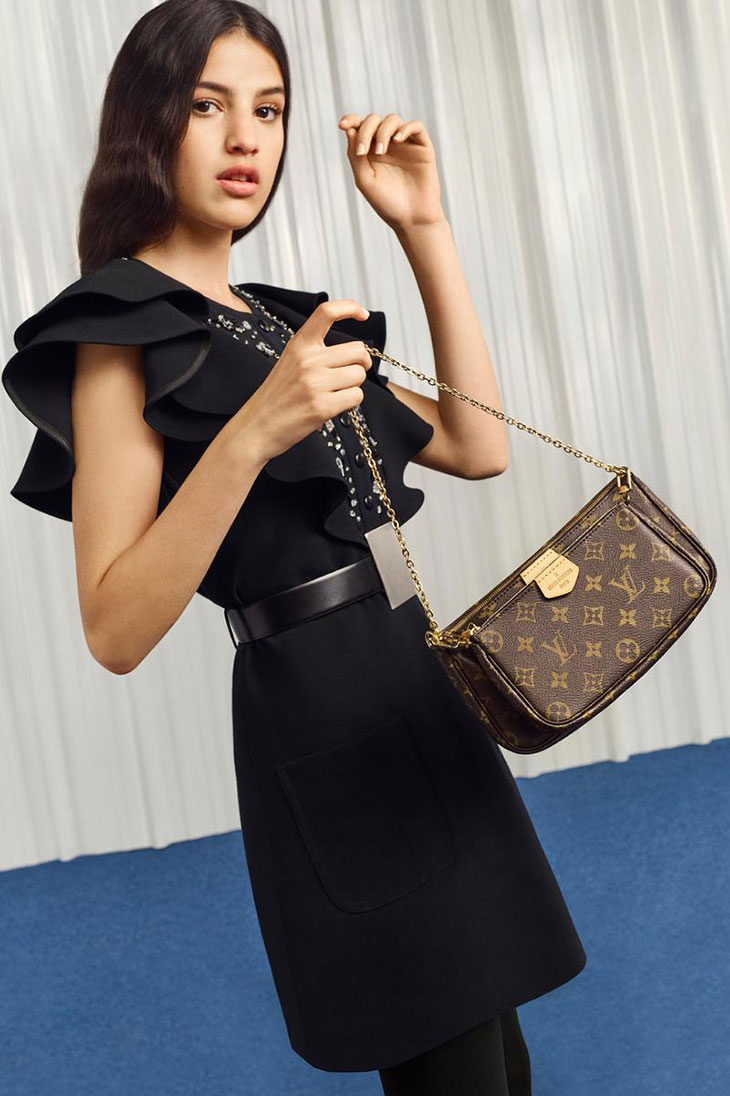 A longer strap can be added to transform the Louis Vuitton Pochette Accessoires into a crossbody bag. Another popular option is to carry the pouch as a clutch. When the vintage Pochette Accessoires was first launched, it became the ultimate '90s shoulder bag and helped to popularize the trend. This retro trend is once again having a surge in popularity. However, vintage versions of the Louis Vuitton Pochette Accessoires were in demand long before the trend enjoyed a revival and the bag's popularity will no doubt continue long after. One of the major reasons behind the popularity of the Louis Vuitton Pochette Accessoires is the fact that you can use the bag in many different ways. This way, you can style the bag in various ways depending on what occasion you are using the bag for.
The vintage Pochette Accessoires is most well-known in Louis Vuitton's classic Monogram canvas with a cowhide leather strap. Vintage versions of the bag also boast some of the house's other popular materials, such as the Monogram Vernis and Epi leathers. Many of the house's limited edition iterations of the style are now vintage and are relishing an entirely new wave of popularity.
Takashi Murakami's limited edition Monogram Multicolore Pochette Accessoires proved to be one of the most covetable designs from Louis Vuitton's collaboration with the artist for Spring/Summer 2003. Artist Stephen Sprouse's take on the famous style for his Graffiti collection with the house for Spring/Summer 2001 proved equally as desirable. These now vintage limited edition bags are now being discovered by a new generation of Louis Vuitton fans. The styles are routinely featured on must-have lists and are regularly sold out on resale sites. If you are interested in buying one of the vintage limited edition bags from Louis Vuitton, you should check various resale sites on a regular basis. You might be lucky to find a vintage bag, but you can also risk having to wait for a long time before another vintage bag is put up for sale.