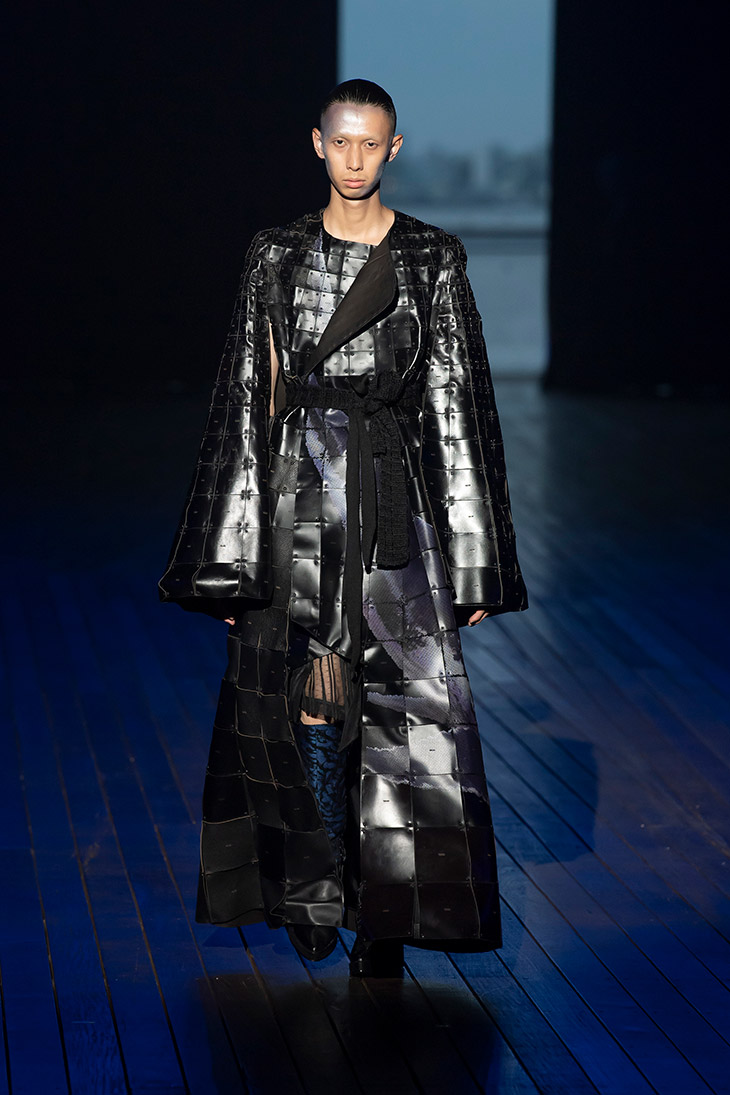 Fashion Designer YUIMA NAKAZATO sits down for an exclusive interview with editor KATARINA DJORIC to talk about his new collection, sustainability, and his brand's future.
Read the interview + discover every look from Yuima Nakazato's Fall Winter 2021.22 Evoke Haute Couture Collection, presented at the recently finished Paris Fashion Week, below: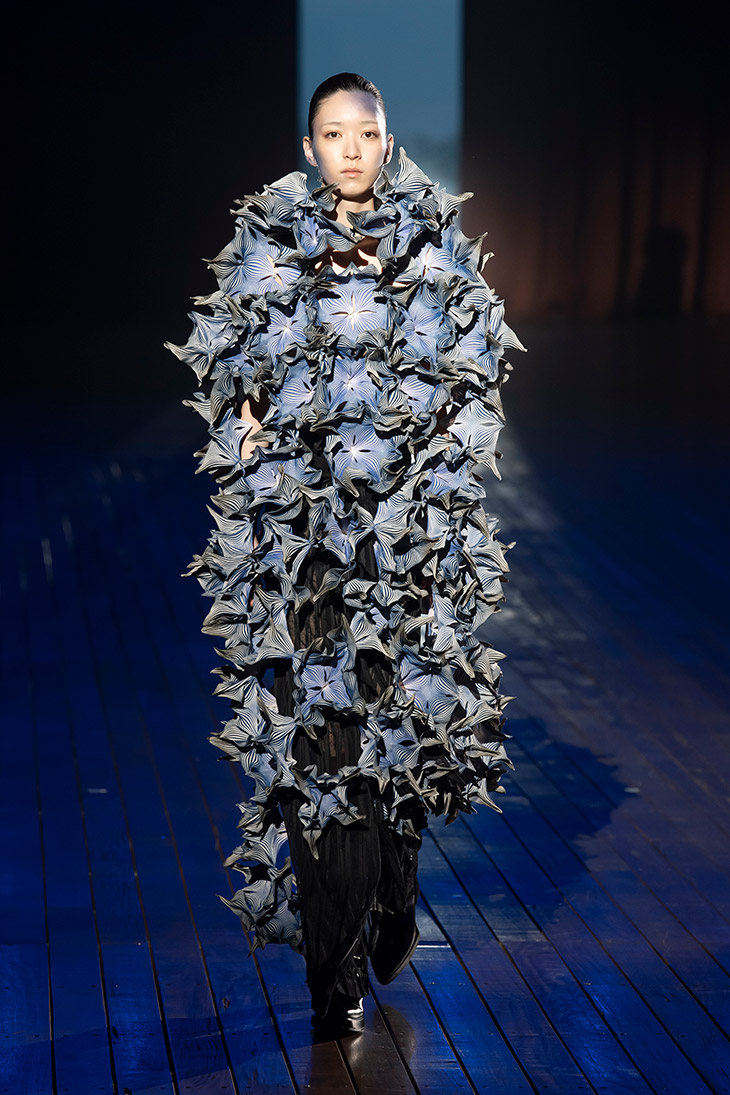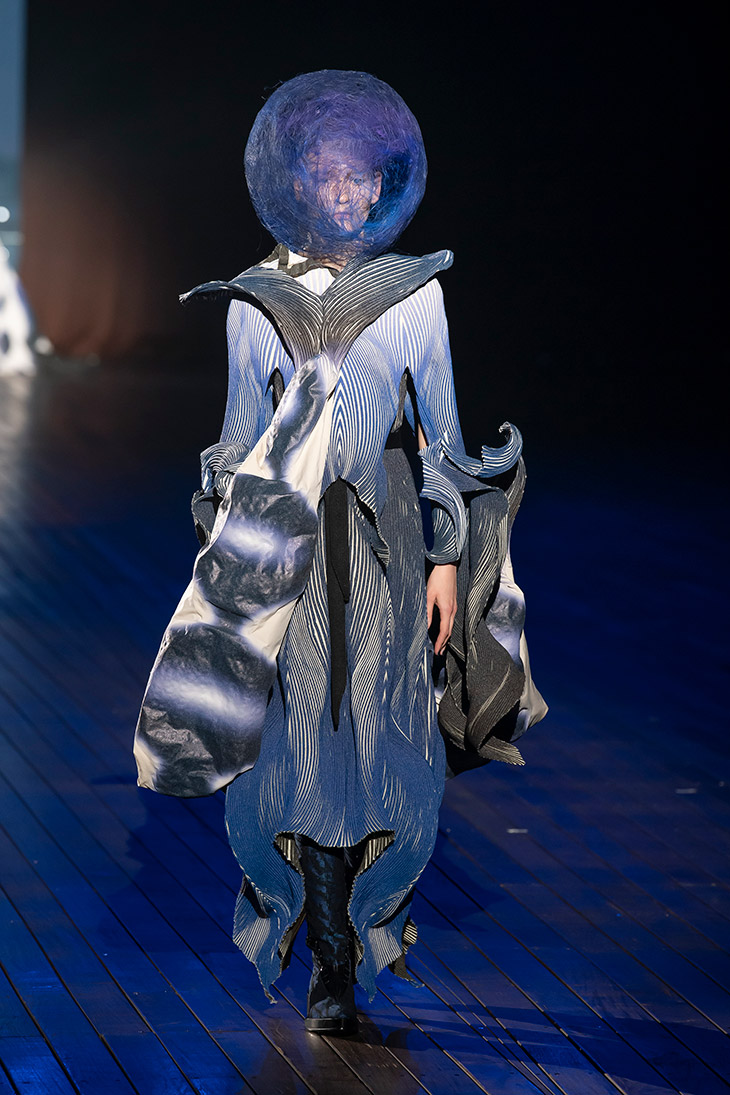 What has changed in the past 10 years since you started your brand?
Nothing has changed in terms of what I want to express or achieve through design. That being said, now I have a knowledge, experience, and moreover, a team, to realize the creation which I didn't have back then. Now I am confident to say that I can realize my design in a certain quality, and present those to the world.
What has encouraged you to keep designing over the past decade?
My fundamental motivation has been always making this world a better place through design, and nothing has changed on that point over this decade. In retrospect, I feel that inborn complex, or frustration towards the society, these negative emotion deep down within my self, somehow turns out to be a positive energy for my design and creation.
How did you create the concept for a new collection and what were some of the key inspirations behind it?
When I create a new collection, it always begin with finding the crossing point, between the brand's vision/philosophy, and the flow of the era. To feel the sound, and to visualize it into a shape. I thought that doing this, in today's visually-oriented society, would provide a hint for the next era, one, where we understand and empathize more with people that are different from ourselves. Voice makes up a vital factor of one's character, and hearing someone speak could be soothing—after all, voice contains so much more than the mere physical bodily information of its source. I have hypothesized that if I could extract design from voice, it would lead to an ultimate made-to-measure item that could eventually open up new potential for Haute Couture.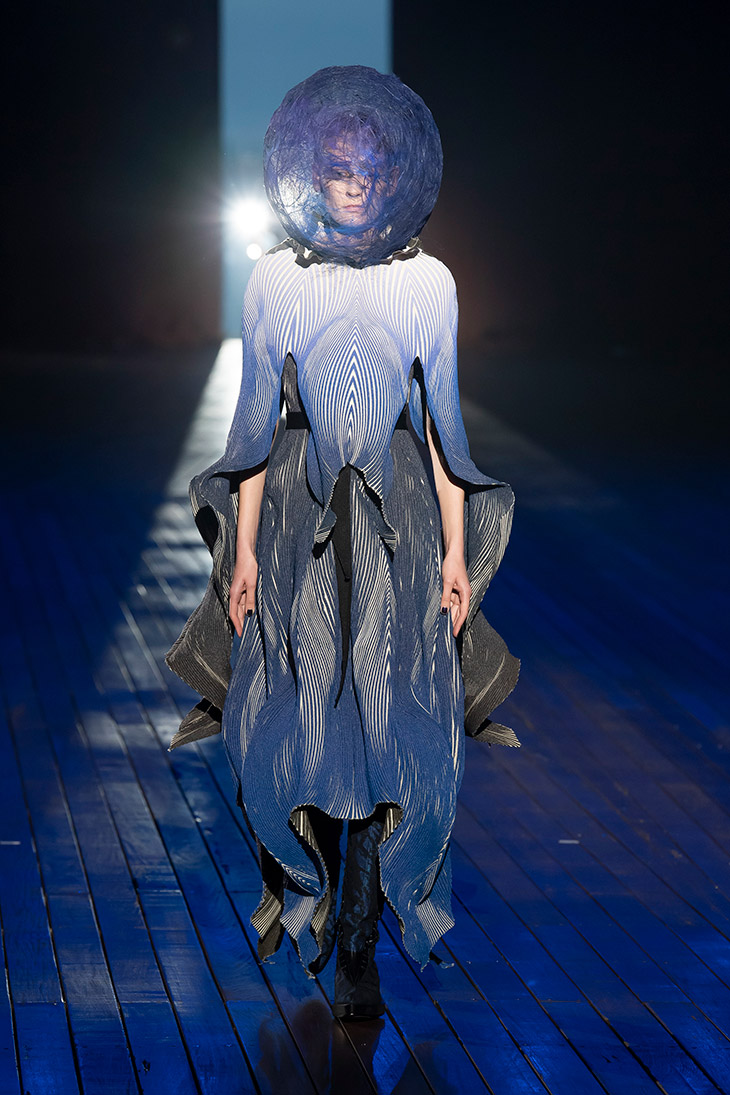 Sustainability is a core value of your brand and you're contributing some amazing efforts to a more environmentally friendly fashion. What are your future plans to better your sustainable practice?
My main plan and goal is to refine, sophisticate and accomplish Biosmocking technology. Biosmocking is a totally new way of garment making. Using Japanese bio start-up, Spiber's artificial protein material, you can create and produce a garment without using needle and threads at all, and you will not waste any textile throughout the production process. Also more importantly, this is a technology to create a garment specifically for each individual, that expresses the identity of the one who wears. I think this aspect, to respect the individuality, will be essential for the concept of sustainability and SDGs going forward, and I truly believe Biosmocking has a potential in that context.
Tell us about the materials and technologies you used for this collection?
TYPE-1, which is a production system you can combine textiles without using needles and threads. Biosmocking, a cutting-edge technology, which you can create a garment from a rectangular textile, without generating any waste leveraging digital fabrication and Spiber's artificial protein material. A unit system which I used when a presented my collection in Paris for the first time. I've used and combined these technologies in this collection.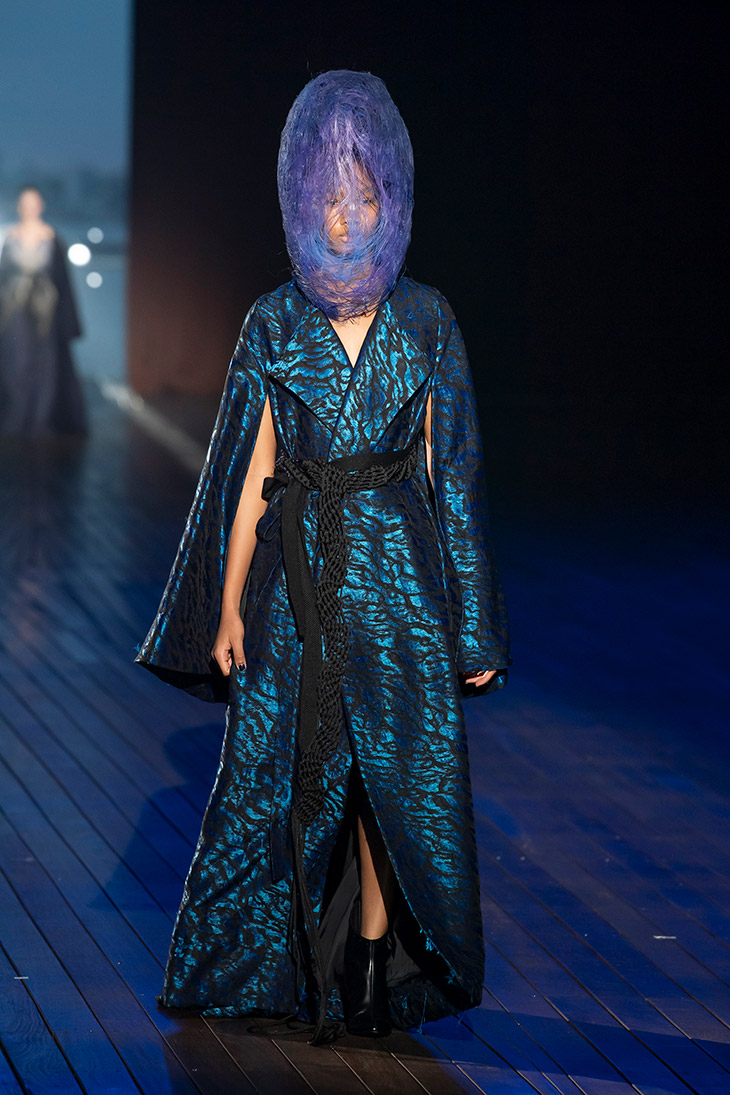 What are the key looks?
I feel a combination of a male model and Biosmocking, is quite unique and new approach of styling, considering the history and context of menswear. Also a layering style of wool coat, is like Kimono but somehow modern, and I think it's an interesting look that combines tradition and modernity.
What would you like to accomplish in the next 10 years?
To pursue and elevate what I have been doing, but at the same time to develop and establish a platform that I can provide garments to everyone.