Juicy Couture reveals its stunning Autumn Winter 2021 campaign "When Hell Freezes Over" that spotlights athletes, icons and female resilience. The collection references 80's athletic streetwear, combined with the brand's much-loved velour, western-inspired rhinestone detailing, and signature slogans.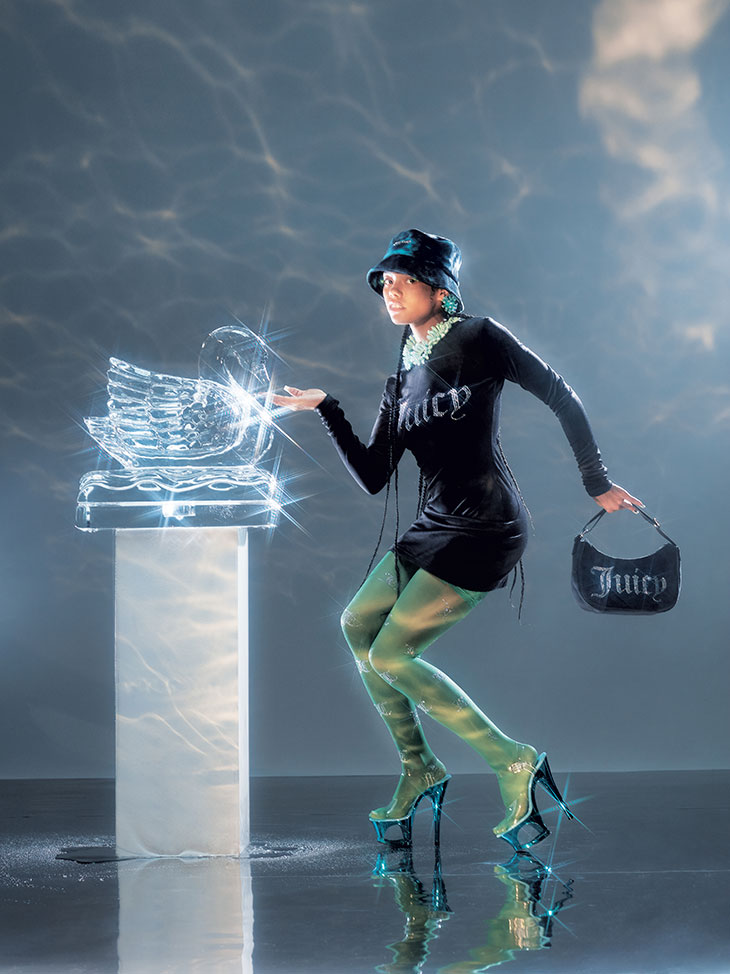 "When Hell Freezes Over" is lensed by fashion photographer Aidan Zamiri, with styling by Georgia Pendlebury, and creative direction from Raven.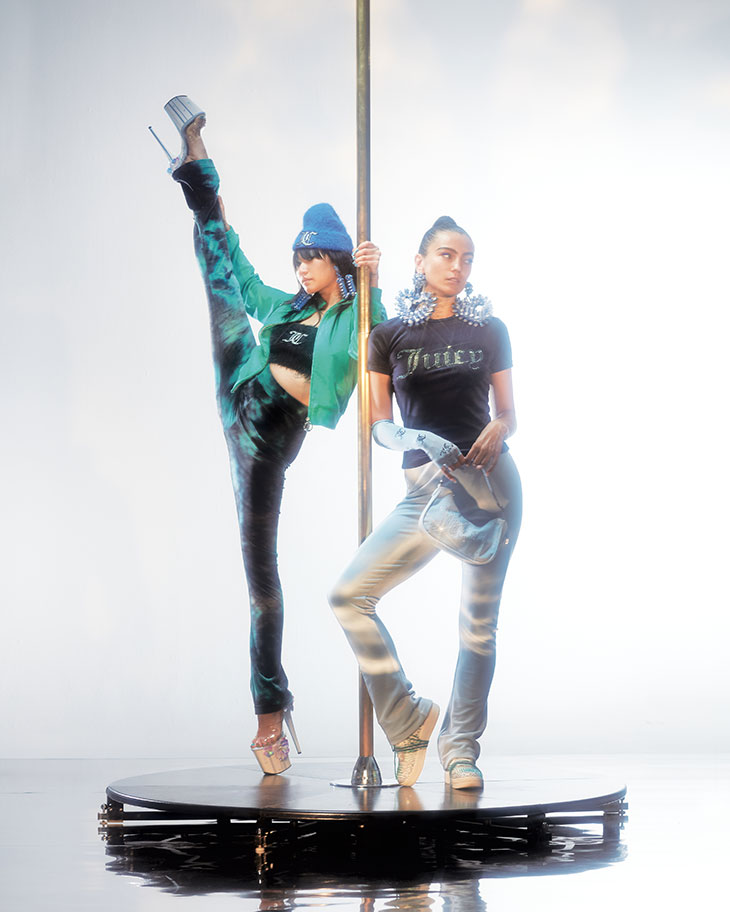 The new collection sees Juicy Couture expand deeper into sportswear, outerwear and accessories, featuring oversized puffer jackets, tie-dye tracksuits, XL hoodies, skin-tight flocked mesh bodysuits and an iconic oversized monogram faux fur coat.
Against the backdrop of a changing global dialogue around what it means to 'be in the spotlight', Juicy Couture renders its campaign stars as young champions. The campaign celebrates female resilience and showmanship, looking to icons then-and now; From the legends who dominated the 80s' musical landscape, by way of 90s hip-hop ensembles, to the ultimate muses: the young women lighting up the Tokyo Olympics. – from Juicy Couture.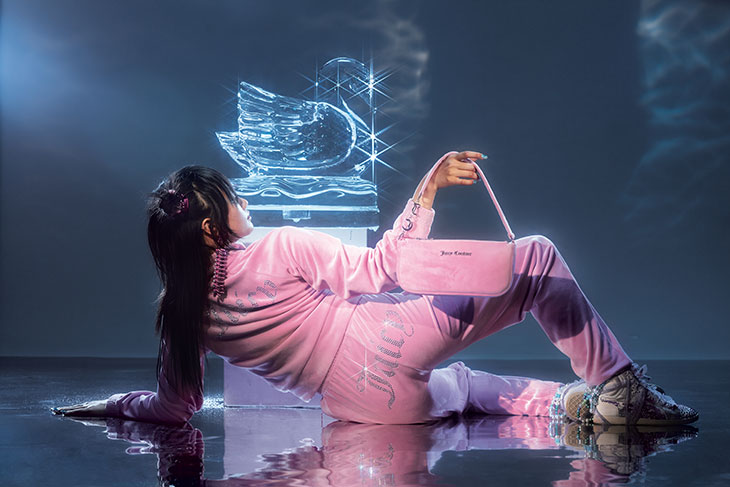 The new collection is available from 17th August 2021 at www.juicycouture.co.uk.