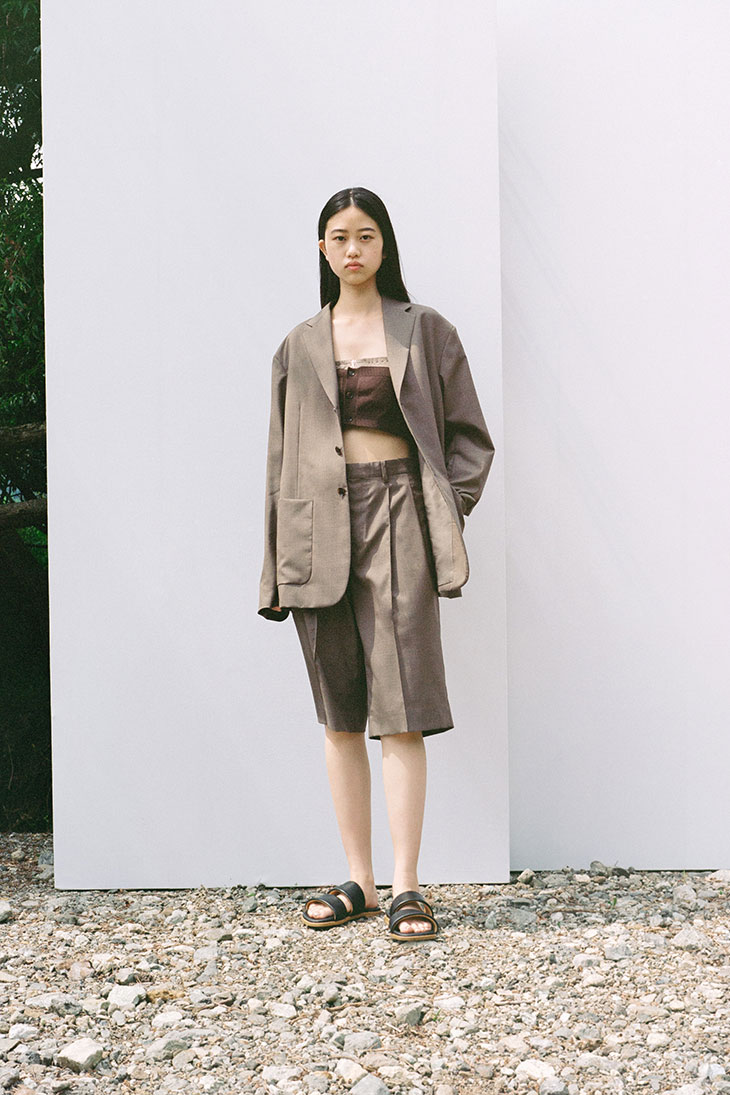 The airy lightness of open spaces, the beautiful comfort of being surrounded by nature. The calming rhythm of water.The transparency of tender foliage. Discover AURALEE Spring Summer 2022 Collection presented on September 28th, during the ongoing finished Paris Fashion Week. Inspired by nature, the collection is infused by a feel of outdoors.
A slightly rough, energetic edge runs counter to youthful sophistication; comfortable shapes are designed with elegant clarity and a sense of purpose. Outerwear is slender and breezy; proportions are gentle. Tailoring is supple, soft and made in the finest, high-quality original fabrications. The delicate, refined artisanal touch of hand-sewn finishing on wool coats and cotton sporty blousons convey authenticity and honesty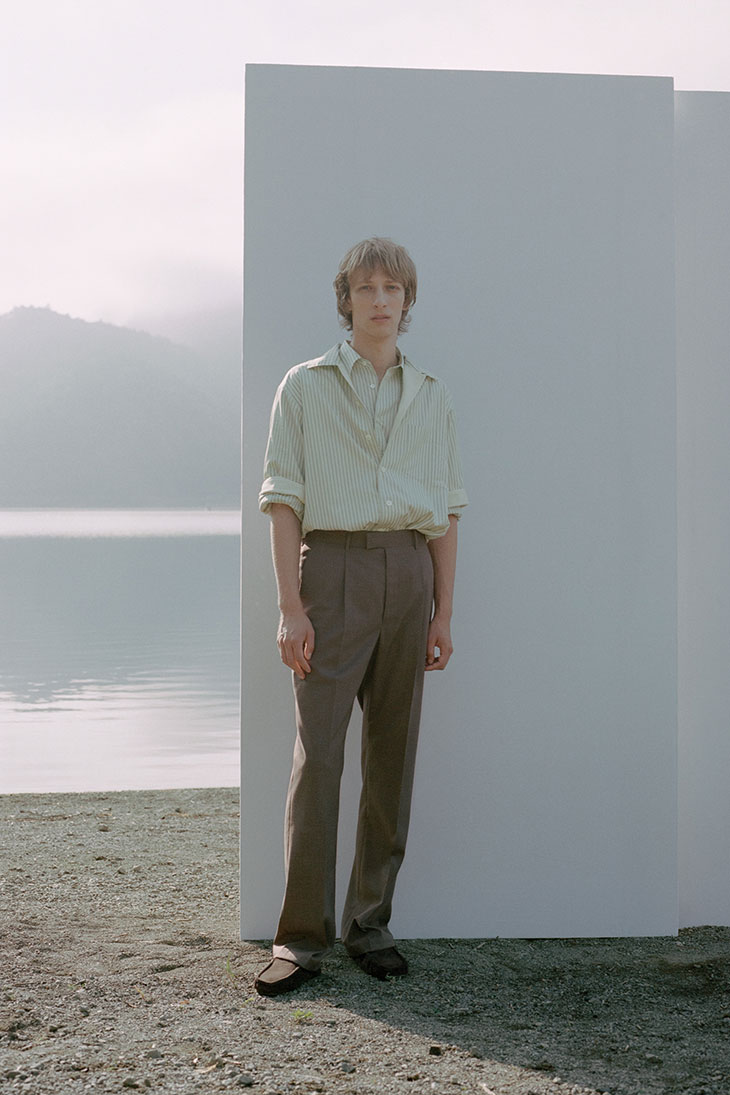 The color palette is subtle yet vibrant: Almond green, light khaki, dusty pink, pale blue. They harmonize beautifully with theorganic beauty of nature and with its quiet power to soothe as much as to energize and inspire.