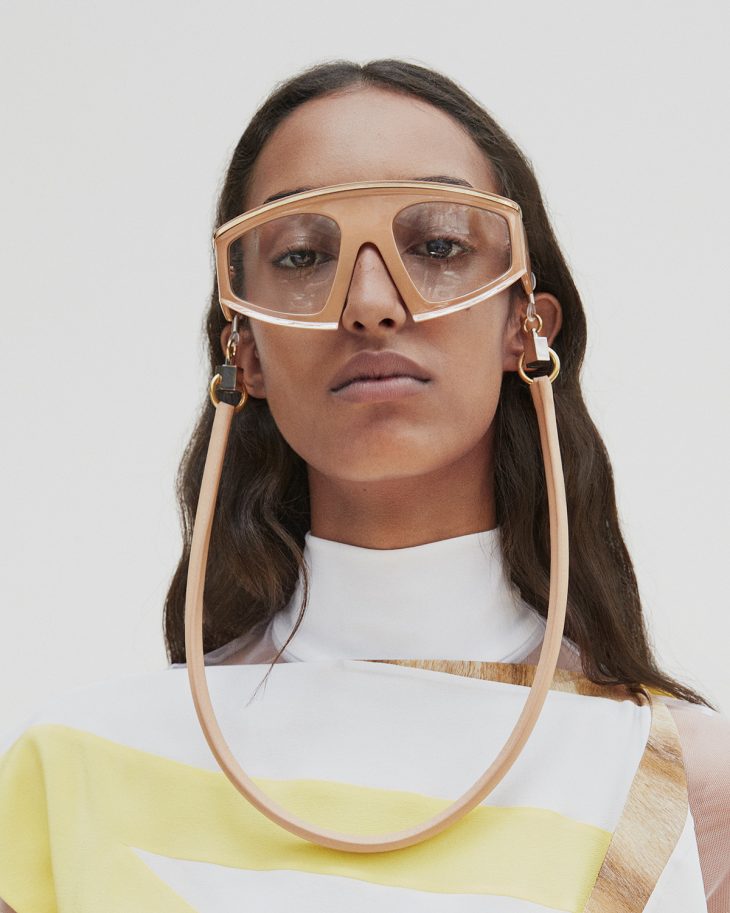 Riccardo Tisci reunites with Mert and Marcus for the striking new Fall Winter 2021 campaign shoot starring Chai Maximus, Felice Noordhoff, Finn Rosseel, Karo Laczkowska, Kayako Higuchi, Khalil Ghani, Mariacarla Boscono, Mona Tougaard, Nic Minwoo, Nozomu Ito, Rianne van Rompaey, Sita Zampou and Yilan Hua for Burberry.
The campaign images shot by Mert Alas and Marcus Piggott is mixed in with backstage imagery from the Autumn Winter 2021 presentation captured by photographer Chris Rhodes.
'This season is very much about freedom of expression and the importance of exploring creativity. And so, for the campaign, I really wanted to build on these notions and have the collection captured from two different creative perspectives. I collaborated with the incredible Katy England on the styling for the campaign to create a beautiful and powerful fluidity across both juxtaposing images, and I am so excited to have also worked with Mert and Marcus and Chris Rhodes to bring them to life through each of their unique lenses," shares Riccardo Tisci, Chief Creative Officer at Burberry
The Autumn Winter 2021 campaign imagery continues the narrative set by Riccardo Tisci and his design team exploring the new dimension of femininity and masculinity. The campaign also brings closer our very own engagement with the environment, Burberry team notes: "Paying homage to the indomitable force of Mother Nature and the widespread British craft and outdoor movements of the early 20th Century, the collections nod to those who daringly ventured into nature, breaking with convention in their journey towards building a better future."
Campaign imagery featuring top models Mariacarla Boscono and Rianne van Rompaey also stars a striking cast of faces to watch. The shoot was conducted under the strict COVID-19 social distancing rules.
RELATED: Burberry Fall Winter 2021 Womenswear Presentation
Discover the complete campaign in our gallery:
The Burberry Autumn/Winter 2021 campaign was photographed in line with the COVID-19 social distancing measures.
In charge of the styling was Katy England, who also worked with Burberry team on the presentations. Makeup is work of Isamaya Ffrench who is Burberry's Global Beauty Director. Hair styling courtesy of Paul Hanlon.
RELATED: Burberry Fall Winter 2021 Womenswear Presentation
Discover more Behind the Scenes Images featured in the new Burberry Fall Winter 2021 campaign shoot in our gallery:
BTS presentation images team credit:
Photo by Chris Rhodes
Styling: Katy England
Make-up: Isamaya Ffrench, Burberry Global Beauty Director
Hair: Gary Gill Menswear presentation
Styling: Ib Kamara
Make-up: Isamaya Ffrench, Burberry Global Beauty Director
Hair: Jawara
More Burberry? Burberry Chief Creative Office Riccardo Tisci talks to DSCENE cover star Aaron Rose Philip – read here.