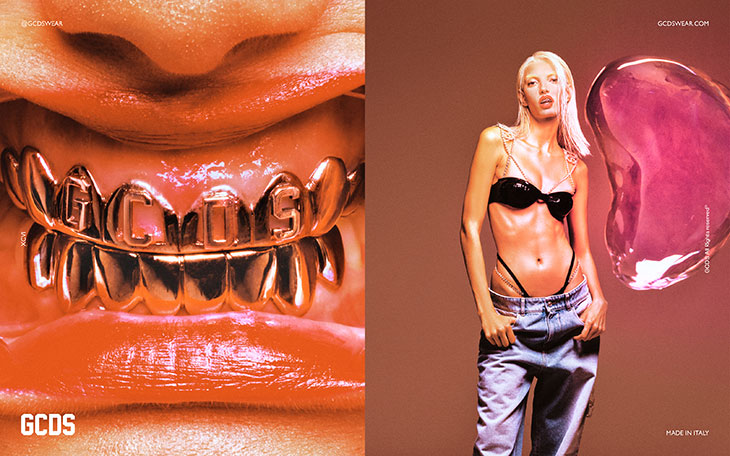 London-based fashion photographer Jack Bridgland teams up with stylist Oliver Volquardsen for GCDS Fall Winter 2021/22 campaign. Named "Trip Daily", the campaign is starring the ones-to-watch Cup Kase, Lucas Wright and Cynthia Arrebola.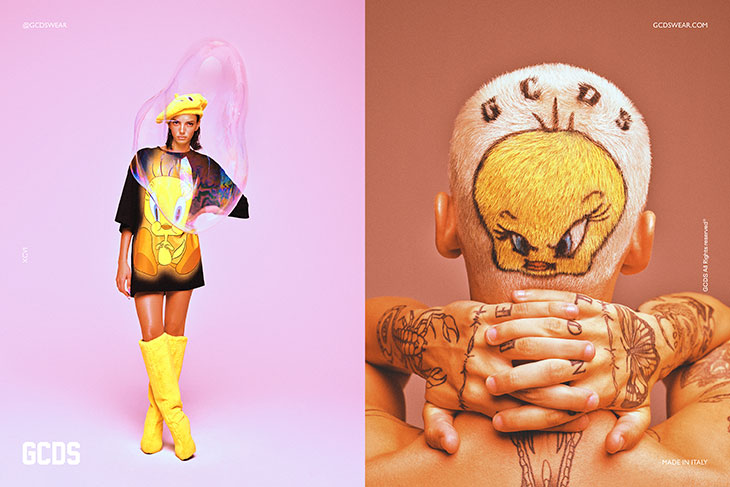 The brand's FW22 range is an eye pleasing ensemble, featuring vibrating tanks, baggy denim, oversized footwear and dreamy maximalism: icy pinks and blues, "big carrot energy" hoodies and soft Alcantara suits and tracksuits.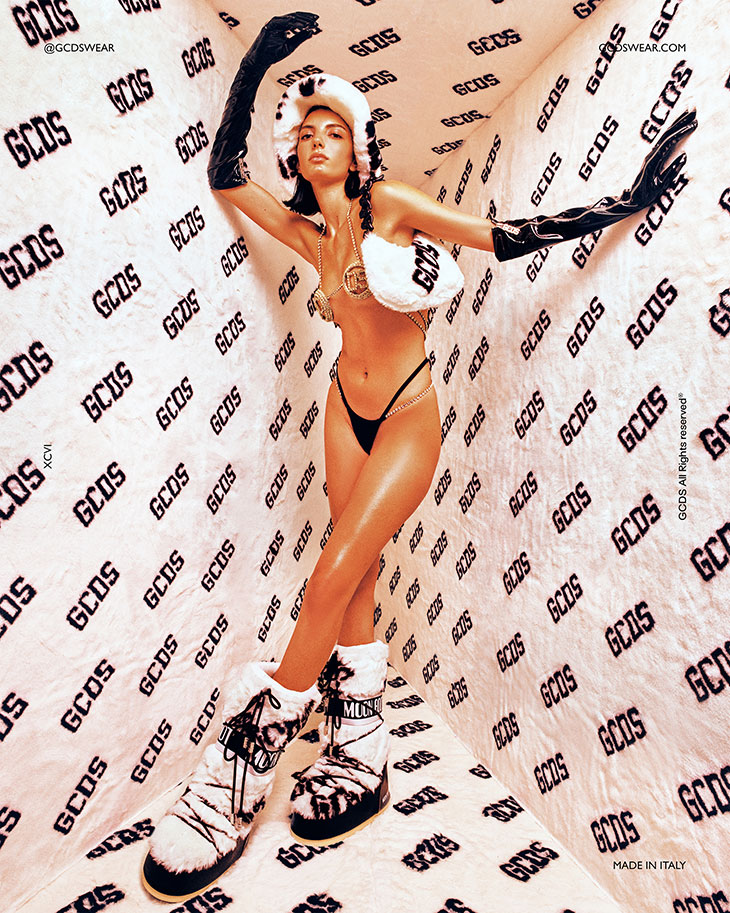 With the GCDS name you know, and the fresh, frenetic, fun cartoons you love, the Fall/ Winter 2022 collection is all about vice and escape. On this trip, the global GCDS community will astral-project to a crossover all-stars event — where the pop cartoonish side lives in symbiotic harmony with the Made in Italy heritage, and faux-fur clogs coexist with Icon-woven Italian knitwear threaded throughout. – from GCDS.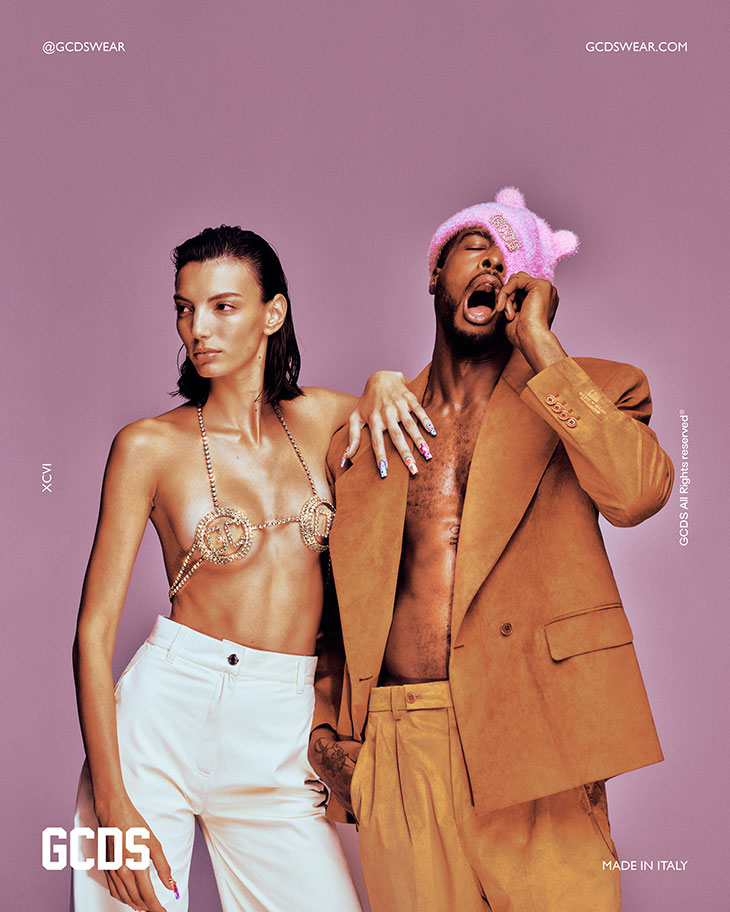 As a FW22 treat, GCDS brought along some of the most recognizable characters in the world from the Looney Tunes crew — like a larger-than-life rock Tweety maxi tee, plus detailed sketches of Porky and Daffy splashed on a wide-leg men's denim jeans.