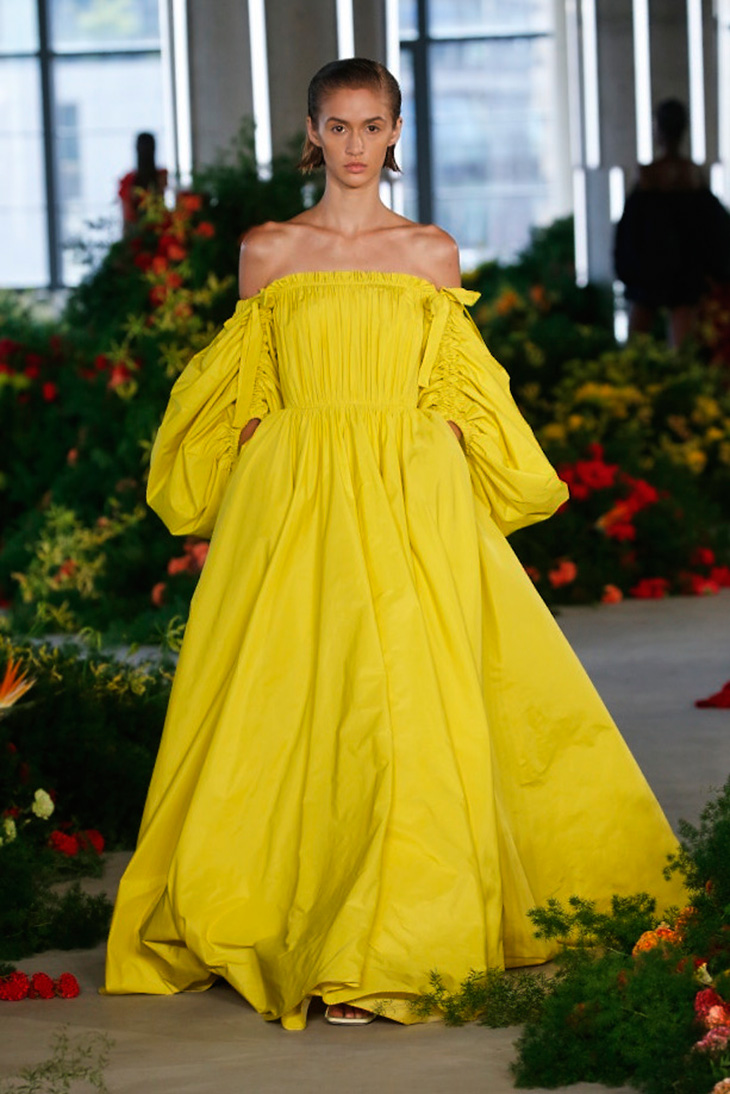 Jason Wu runway this time extends the guest list with the re-opened New York Fashion Week to present the Spring Summer 2022 runway collection. Wu has prepared thrity-four new looks for the next year's summer season, with a nod to his label's DNA mixed with a slew of refreshing new prints.
RELATED: Jason Wu Fall Winter 2021.22 Collection
"I was inspired by the art of craftsmanship this season and the idea of working with the hand. I was especially intrigued by different, innovative techniques of dyeing fabrics using strictly natural materials, including delicate florals which are an integral part of the brand DNA. This collection features a collaboration with fabric artist Cara Marie Piazza who owns an artisanal workshop specializing in natural dyes. The textiles take center stage and range from washed silk habotai and memory cotton to silk charmeuse and performance taffeta, all of which have gone through various stages of natural dye treatments," shares Jason Wu in his personal note on the new collection.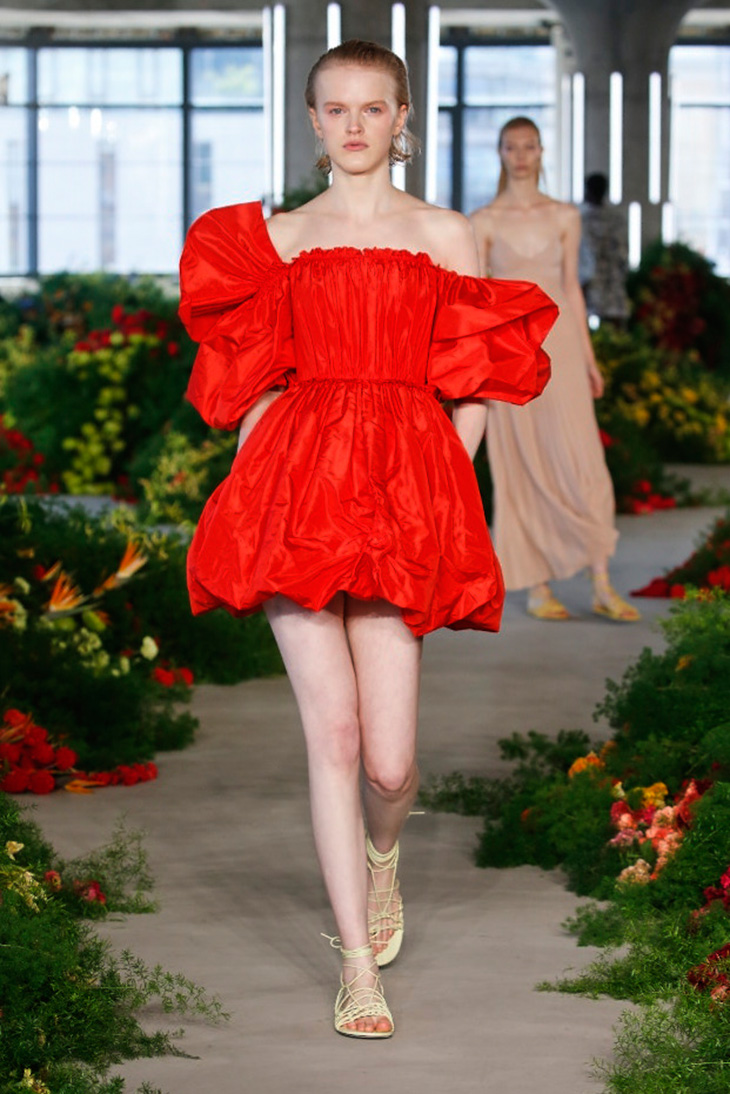 The collection brings a refreshing approach to floral as a pattern design for the summer season. Mixing light and summery sentiment with clever yet contemporary design lines. "The textures resulting from the dyeing process were especially inspiring and brilliantly serene. I loved the look of the hand washed garments that felt intimate and individual. Special techniques include hand dyed florals using frozen roses, ranunculus, safflower, and lac beetle pigments that achieve a cloudy, almost impressionistic effect. Bundle dyeing was also used with steamed roses and cosmos while cloudy pinks were achieved through hand sponging with cochineal extract and logwood," adds Wu talking about the prints.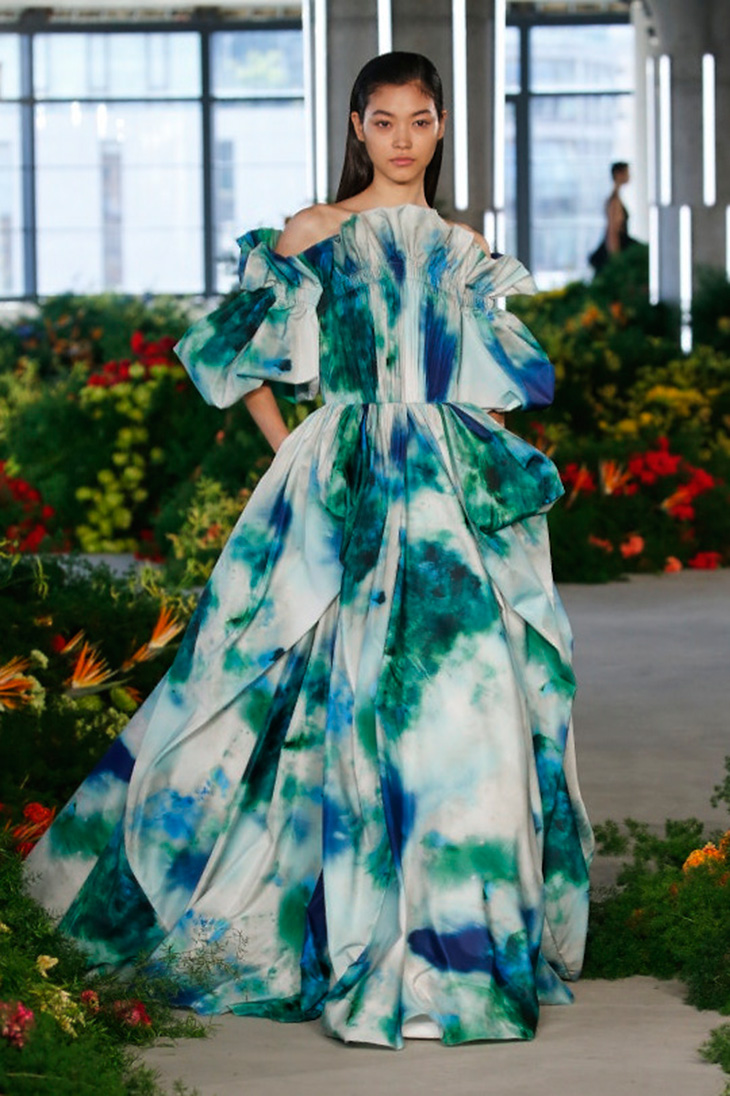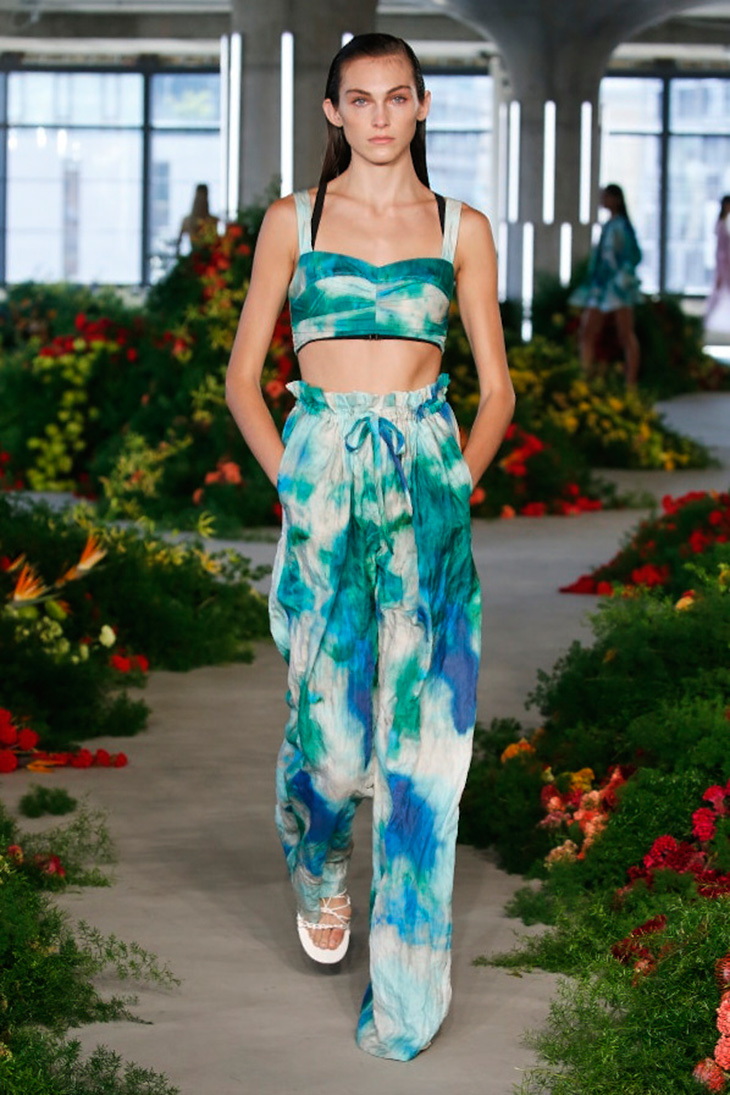 The stunning tropical inspired set design is work of Set Design Emily Thompson, who crated a floral garden for Jason Wu's Spring Summer 2022 runway. The floral materials used for the show will not go to waste, instead the fashion house is to share them with local dye artists and design students at the Pratt Institute.
Discover all the looks from Jason Wu Spring Summer 2022 collection in our gallery: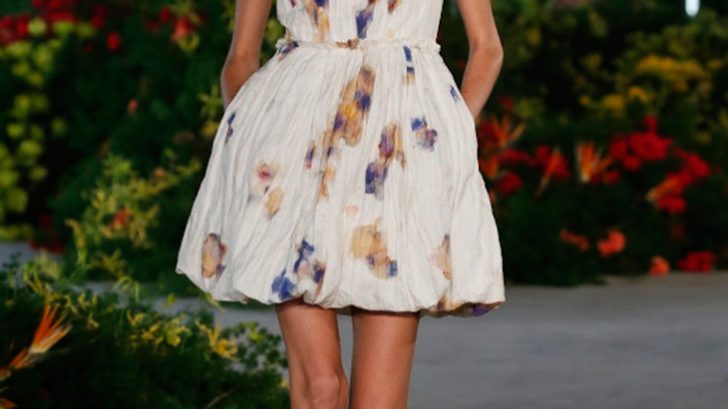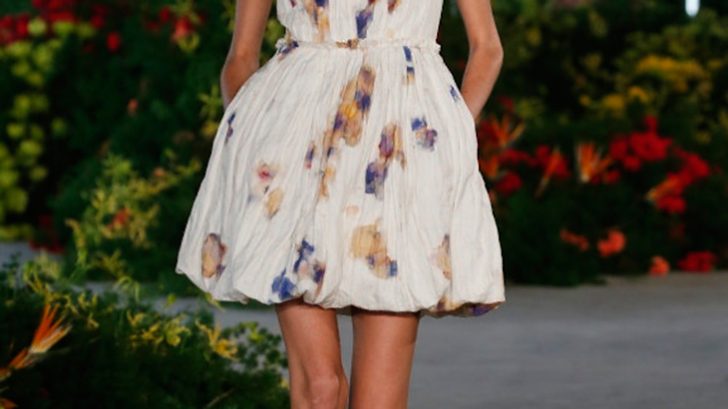 Stop, here's more of New York Fashion Week.