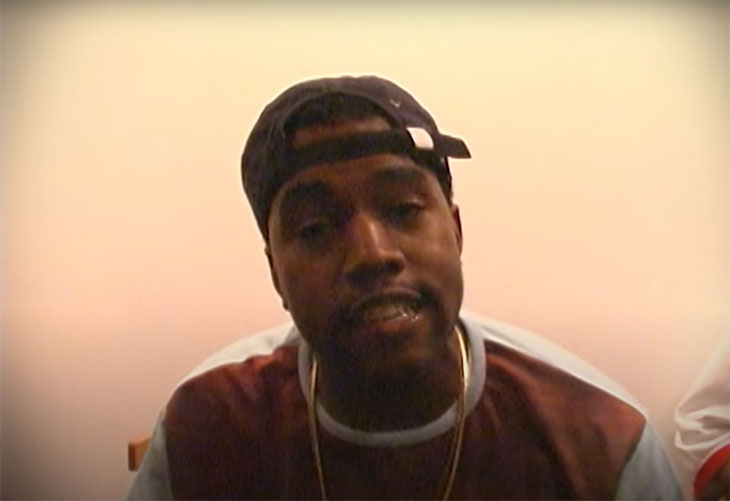 Jeen-Yuhs, an upcoming documentary film about the life of rapper, record producer, businessman, and fashion designer Kanye West is coming to Netflix. Directed by the award-winning duo Coodie Simmons and Chike Ozah, better known as Coodie & Chike, this intimate portrait follows Kanye, as he builds his way from singer to businessman and becomes a global brand. The duo has been capturing the footage for for the documentary for the past two decades, including the immense amount of behind-the-scenes moments.
A two-minute teaser shows the footage of 'Ye and Mos Def (Yasiin Bey) from 2002, as they develop the lyrics that appear on Kanye West's debut album "Two Words". G.O.O.D. Music collaborator Consequence and actor Wood Harris are also seen in the clip
Last May, it was announced that Netflix had acquired a documentary with the unseen archival footage from the last 21 years including, his career in music and fashion, the death of his mother, Donda West. The three-act documentary will also look at his failed 2020 presidential bid. It it reported that Netflix has acquired the documentary for around US$30 million.
Watch the teaser for Jeen-Yuhs documentary above as you wait for the documentary to come to Netflix sometime in 2022.