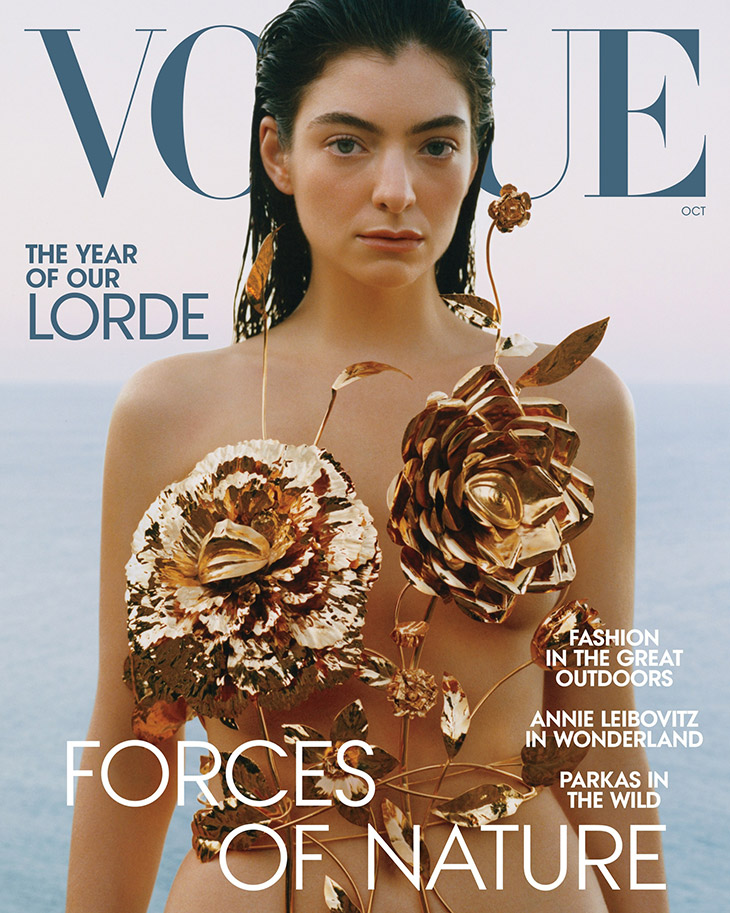 Pop star Lorde takes the cover story of American Vogue Magazine's October 2021 edition lensed by fashion photographer Théo de Gueltzl. In charge of styling was Camilla Nickerson, with beauty from hair stylist Jimmy Paul, and makeup artist Fara Homidi.
I can register fashion as both beautiful and absurd. I do remember that visceral moment (at the gala in 2015) of thinking, a pharaoh is lying right there, and we're in couture. But I kind of love it. There's tons to be gotten from all of it. – Lorde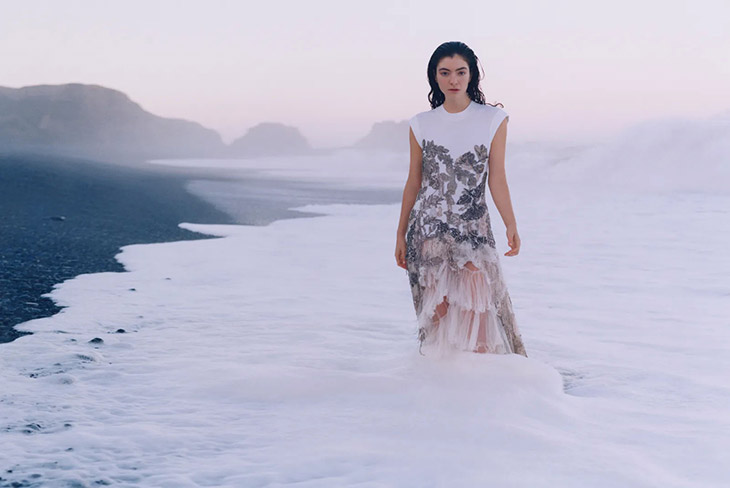 For the session New Zealand singer-songwriter is wearing selected pieces from top brands such as Schiaparelli, Alexander McQueen, Dior, Tiffany & Co, Dolce & Gabbana, Marni, Balenciaga, Gucci, and Celine by Hedi Slimane.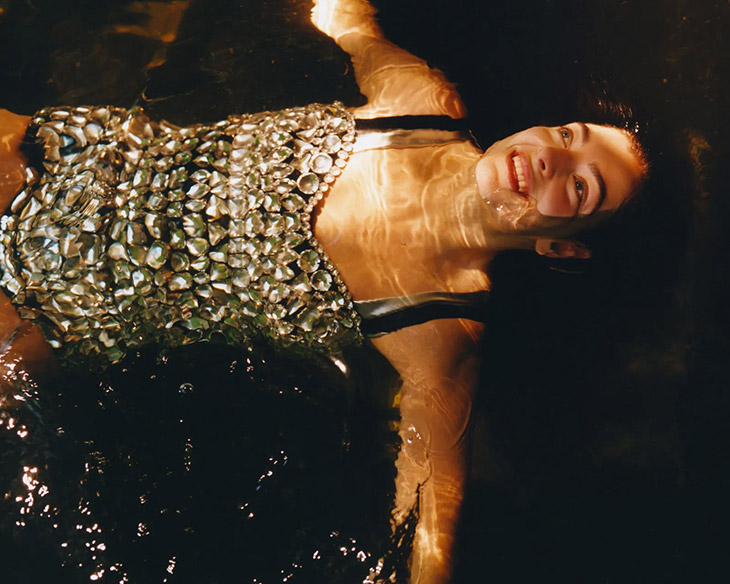 I'm great at my job, but I'm not sure I'm the man for the job, I'm a highly sensitive person. I'm not built for pop star life. To have a public-facing existence is something I find really intense and is something I'm not good at. That natural charisma is not what I have. I have the brain in the jar. But for whatever reason people have allowed me to say, Okay, I'm going to come and do the thing – do the shoot, do the red carpet, speak to the journalists, put the music out—and when I've done it to the point of total exhaustion, when I have completely quenched that thirst, I'm going to go home, and you're not going to see me for two or three or four years. I'll be doing the other thing, which is being there for every single birthday and dinner party and cooking every single meal and going on every single walk and taking every single bath. And when I've done that, and I'm like, all right, that's enough of that for a little while, I'll come back again. – Lorde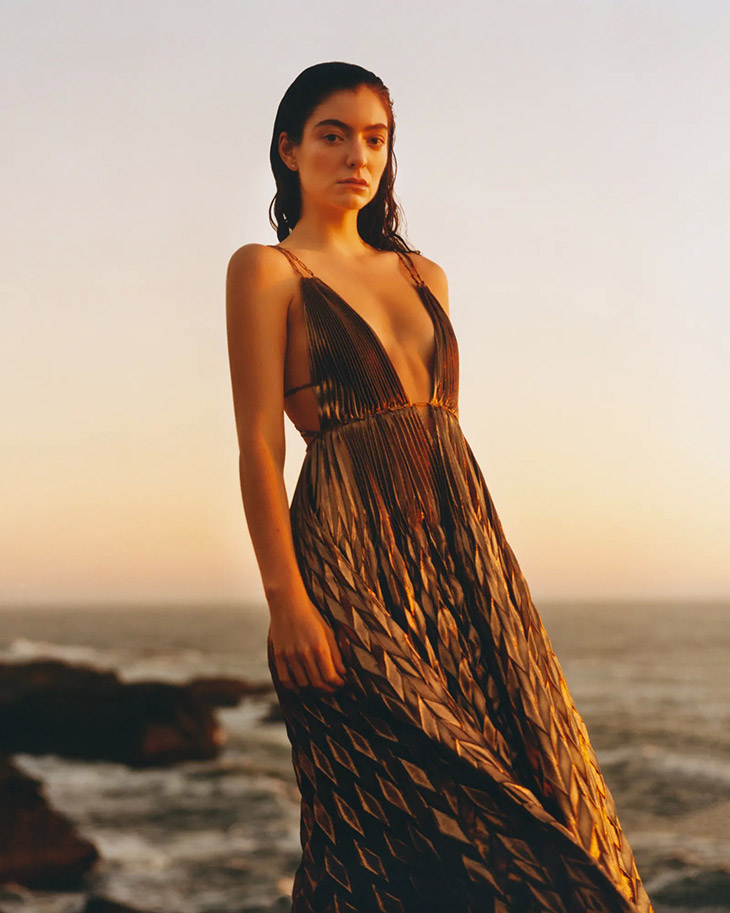 Lorde's third studio album Solar Power was released on 20 August 2021.
Photography © Théo de Gueltzl for Vogue Magazine, read more at vogue.com