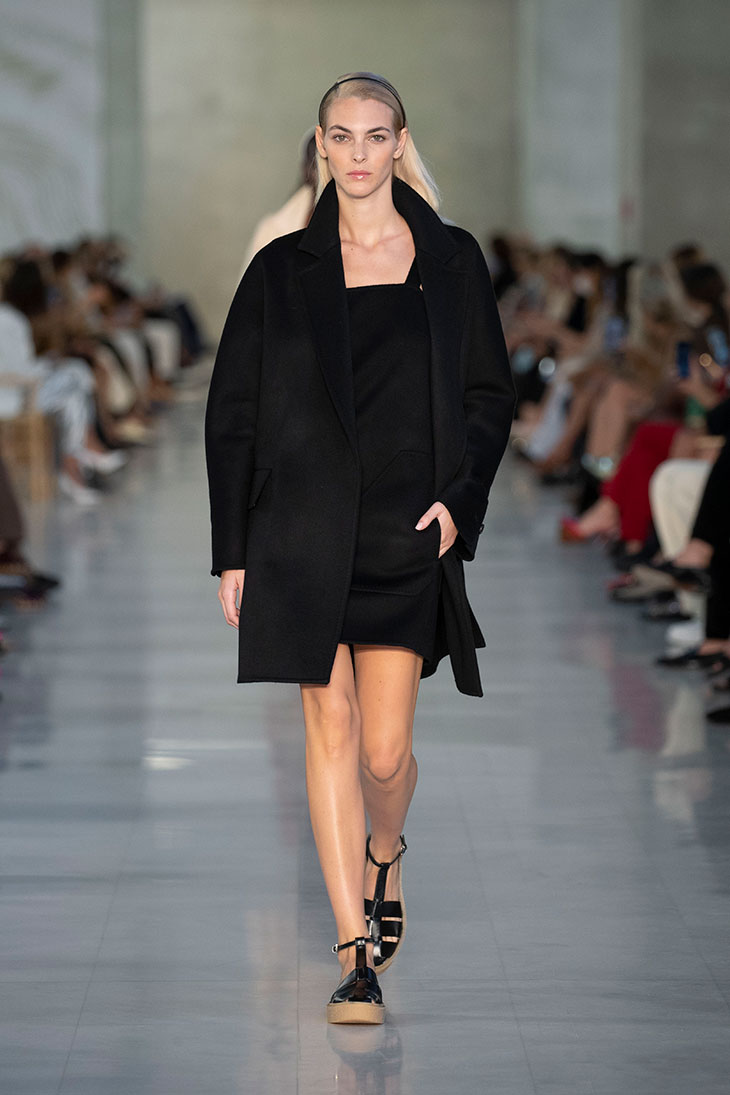 'We're all existentialists now'. MAX MARA presented Spring Summer 2022 Collection during the ongoing Milan Fashion Week that explores the inner freedom. Inspired by writer Françoise Sagan, and her imaginary summer materialized in a literary masterpiece 'Bonjour Tristesse', the collection depicts all the hedonistic and glamorous pastimes that the author wrote about.
SPRING SUMMER 2022 WOMENSWEAR COLLECTIONS
Max Mara imagines a writer; a smart, sulky, Beat Generation intellectuelle tapping out the story of a long hot summer on an old school typewriter. It's a sophisticated account of romance, intrigue, moral conundrum and elegant ennui, played out against a background of smart villas, secluded beaches, fast cars, boats, chic restaurants and casinos. – from Max Mara.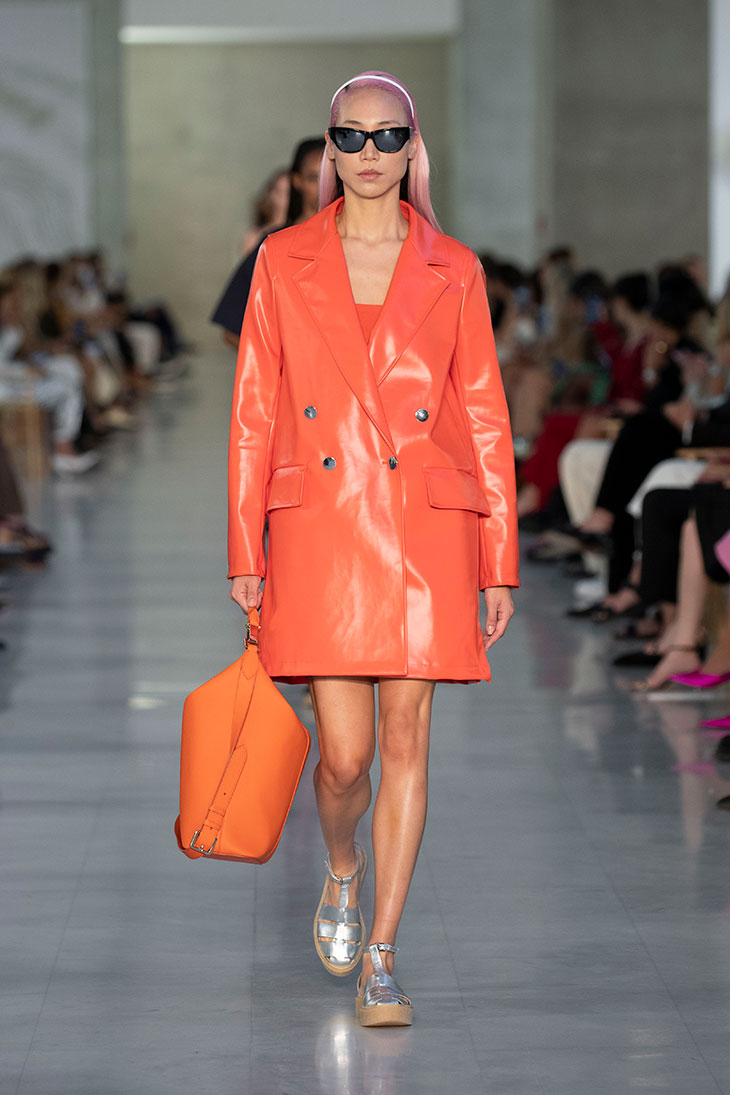 Inspired by Sagan's personal style, the collection features easy beatnik chic pieces and workwear classics, including the fisherman's smock, the laborer's jacket, the mechanic's overalls and carpenter pants are reimagined with prêt-à-porter finesse. In crisp gabardine, canvas, impeccable poplin and boxfresh denim, they feature precise contrast top stitching. Tank tops and boyish sandals with chunky crêpe soles complete the bad girl look; chiffon embroidered with wispy feathers is a diaphanous counterpoint.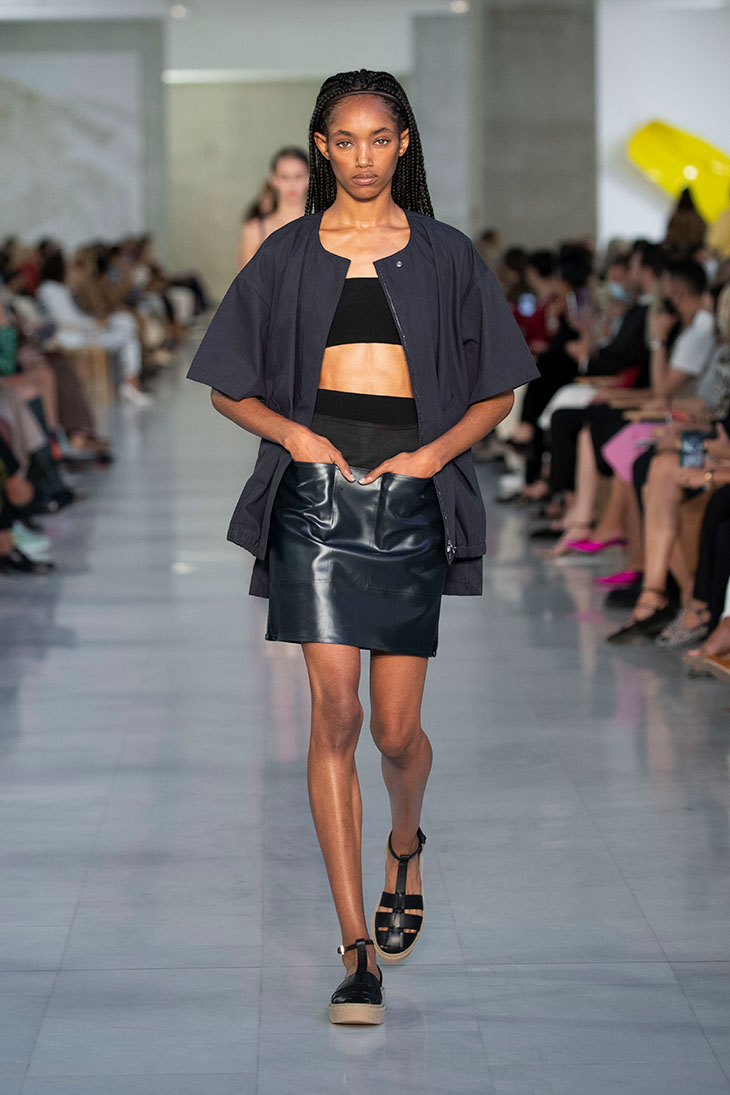 The colour palette runs from sand to tan, to navy to black, but there are pops of orange and yellow too. Deckchairs, parasols and windbreaks, the paraphenalia of a nostalgic summertime idyll, inspire breezy total looks in audaciously striped canvas.