For Spring Summer 2022 collection, Philipp Plein has collaborated with the renowned American photographer and videographer Steven Klein on an exclusive "Night Games" video. Starring the stunning Megan Fox, the video is shot in Chateau Falcon View, Plein's villa in Los Angeles, previously owned by by the billionaire Howard Hughes.
Fashion rules have changed. NIGHT GAMES is a cinematic exploration of a woman's consciousness whose existence is one of wealth and isolation. Utilizing an experimental form of narrative, the woman's life unfolds as if a fevered dream. NIGHT GAMES is an invitation to the twilight fantasies of your own mind.
– from Philipp Plein.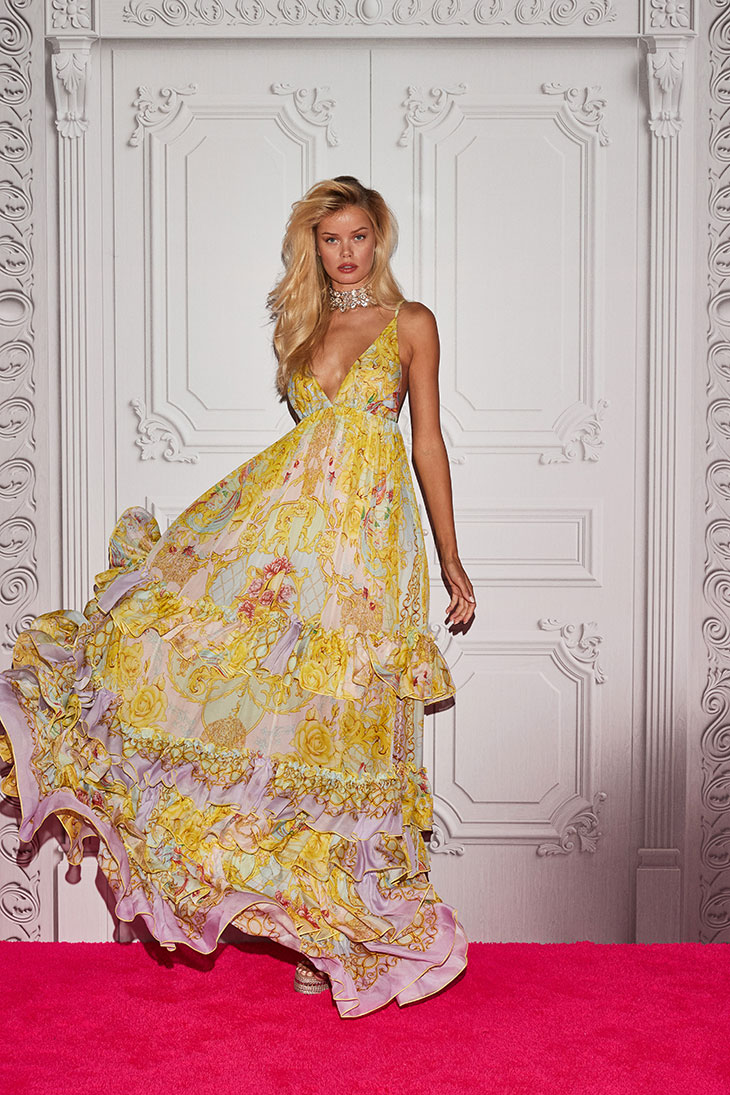 The movie and the new collection are presented in a brand's new home in Via Burlamacchi 5 in Milano. The new venue is designed in a super modern conceptual way and the space is over 1400 sqm disposed on different levels including also a terrace facing the Milano's roofs.
The new collection features even more colors, more inspirations and more shapes. The collection is summed up as comfortable clothes fitting the American dream. Flying from the west to east coast, from Los Angeles to Malibu and from Miami to New York: brightly colored shorts, oversized hoodies, camp shirts, stressed dresses, college jackets and tube dresses.