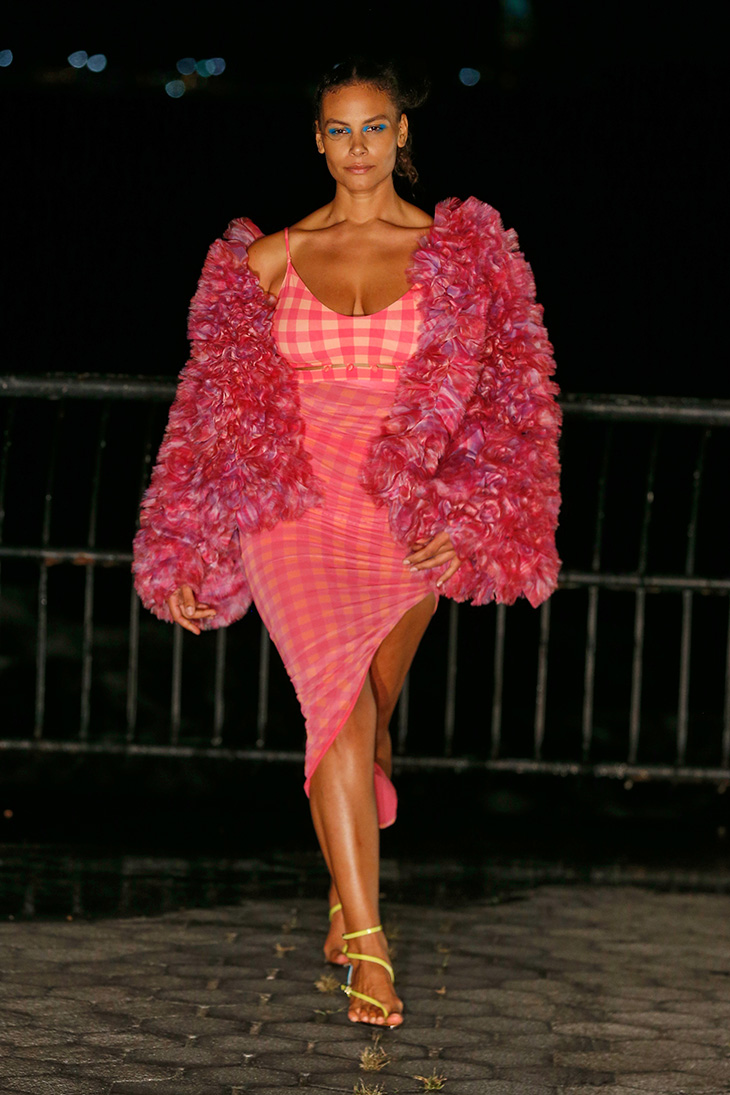 Fashion designer Prabal Gurung and his team are back on the runway, after a year of digital shows just as many the label is back celebrating the reuniting return of New York Fashion Week. However Prabal and his team wanted to make a statement for spring summer 2022, what the design stands for but also what his label and team stand for. Gurung is set to celebrate America open towards feminism but also equality by redefining gender, nationality and beauty with his new collection.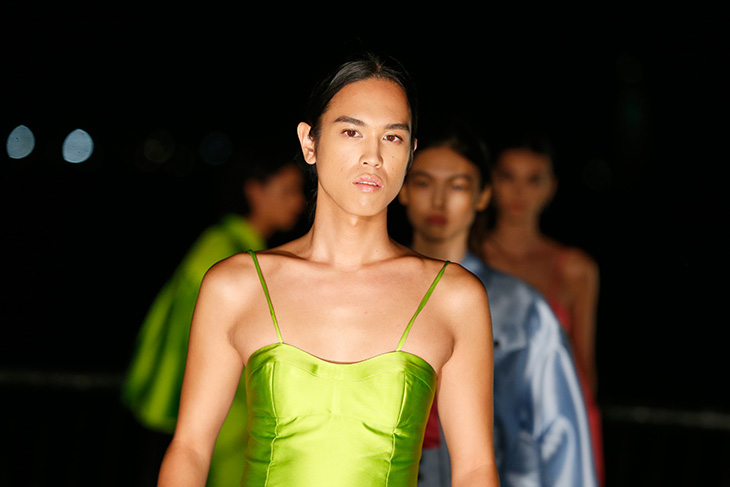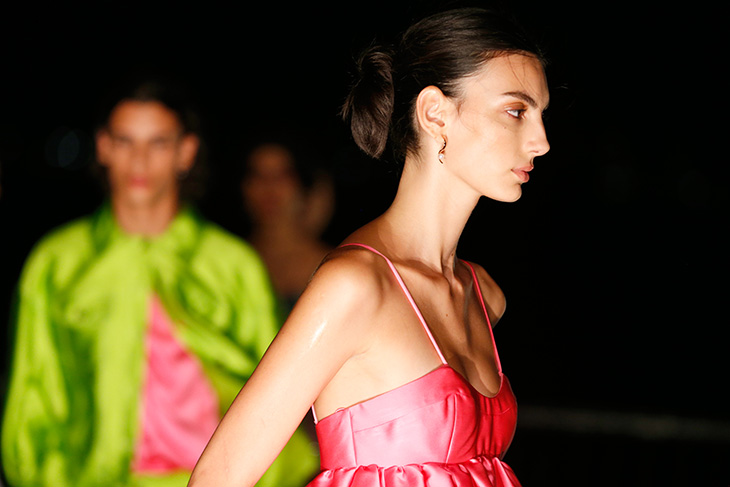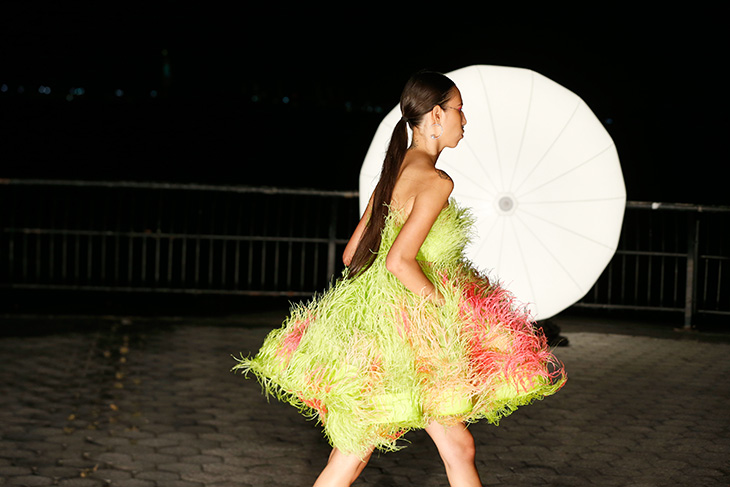 "America has always been a woman – but she has not always been treated beautifully. what does it mean to be the most essential person in this country? What is feminine? What is American? And who gets to be it all – or none of it? The marches, protests, and legislative advocacy in the past year have served as continued sources of inspiration – after all, it's too often that unwanting victims are the ones to solve the problems we're all handed. This isn't new: I've always been inspired by women as well as my feminine-leaning friends; those who boldly define what "feminine" in itself is, how "beautiful" is shaped, who should control her own body, and which voices must be heard to challenge every form of injustice. So, the last year has punctuated for me that those who may have traditionally been mislabeled as weak are actually our greatest weapon. We've learned in the war for what's right that titles do not dictate power – only authenticity can. We've seen that on screens, fame never lasts – only credibility can," shares Prabal Gurung talking about what he is standing for reflected within the dna of his work.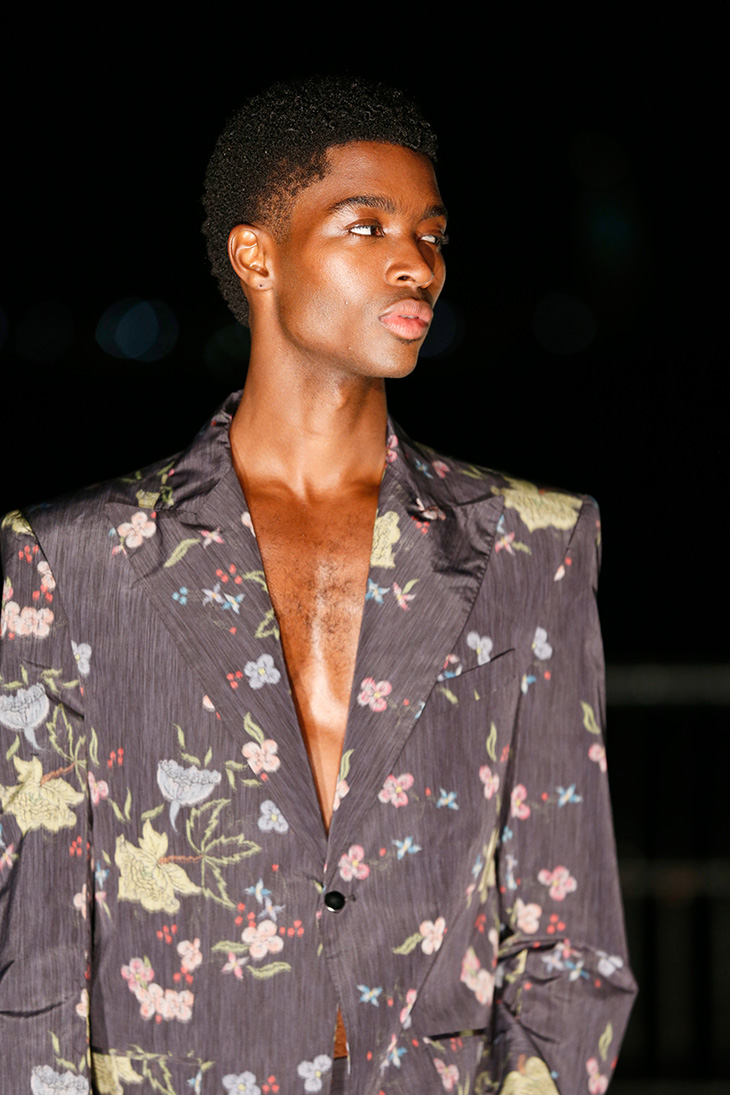 The designer in his personal note with the new collection also reflects on the vulnerability in today's American society. "We've witnessed how brute force often misses the real problem – something only vulnerability can resolve. And we've experienced how sometimes, the only solution to broad injustice is to dismantle, to rebuild from scratch, to create – and only a woman can do that. a girl or a woman, whoever chooses to identify as one, in their individually – defined full feminine glory is the most unnerving for patriarchy. It scares them. It threatens them. And most of all, they know it can overcome them. This made me reconcile my own individuality and freedom to live my authentic life in New York city – a life that is possible because of the people that allowed me to have these liberties. New York city unveils the true promise and potential of America, the beautiful: a city that is the heartbeat of the country and represents what it could – and should – be. A place built on innovation, optimism, and resilience," notes Prabal.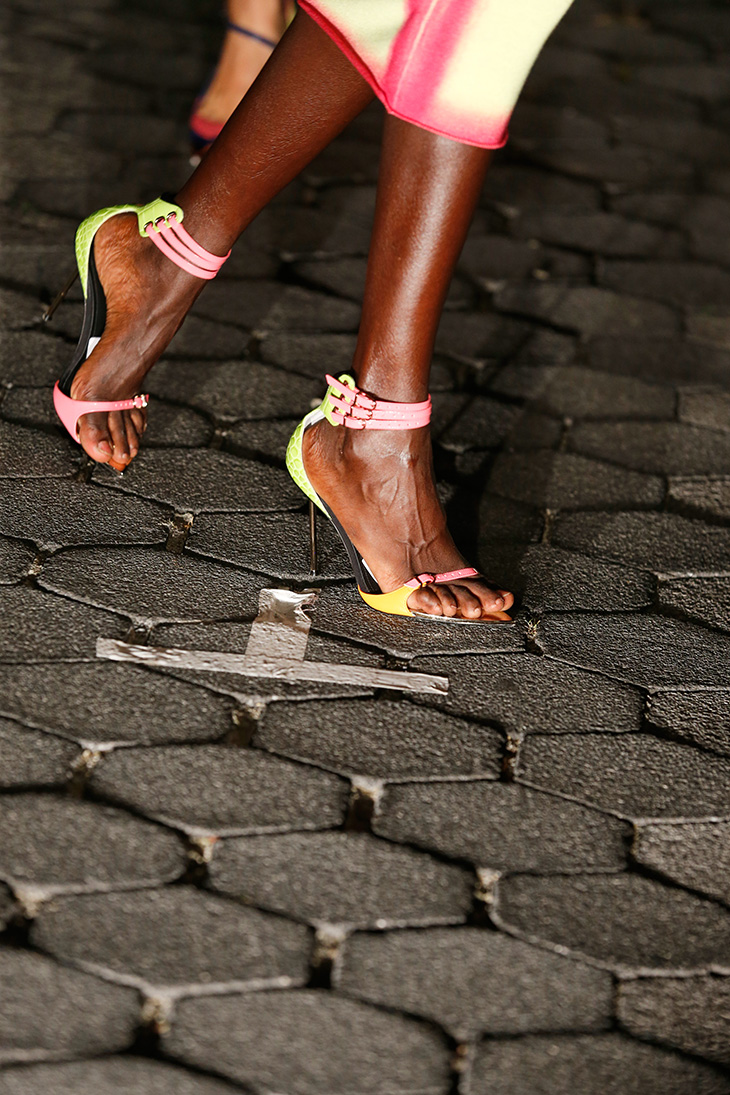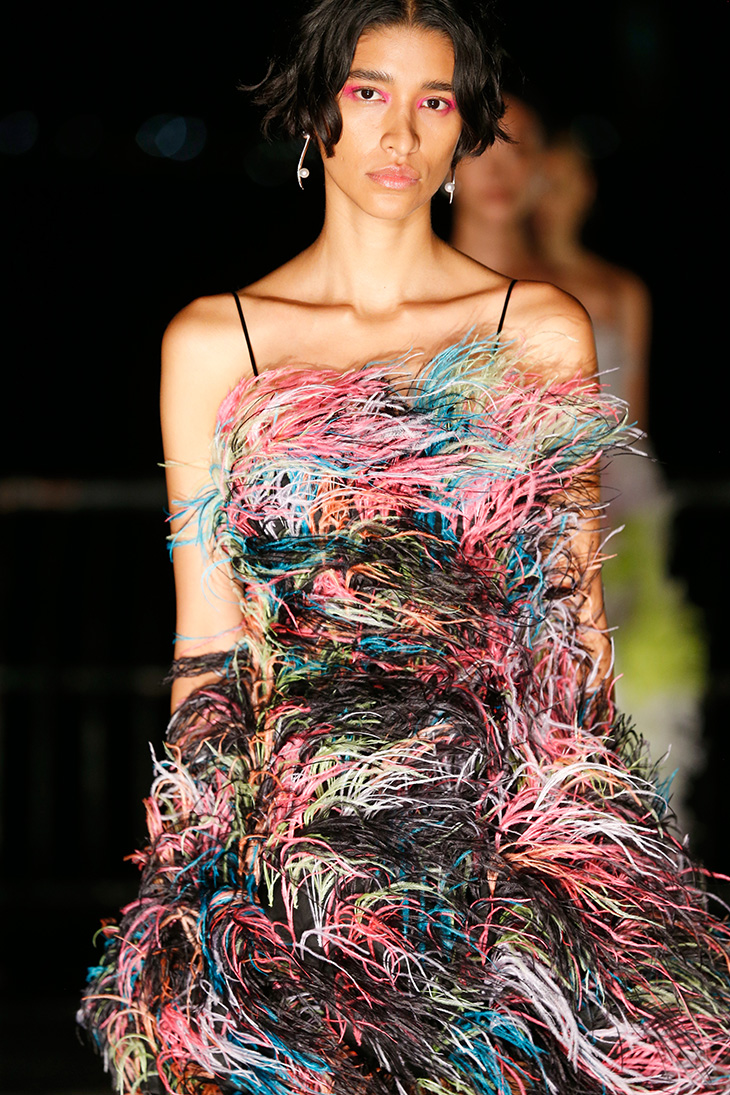 The collection itself is inspired by the classic lines of American sportswear. Prabal Gurung makes it bright and vibrant, not shying away from his signature design elements. You can't run away from the eighties nostalgia in the collection, yet it is redefined in a contemporary manner bringing out the best of the decade. "I love – and always have loved – women's clothing. It's so easy to take a man's suit, put it on a woman, and say it's a "power suit." But it's much more subversive to create a suit with femininity first, to recognize a "new power" that was always there, simply by silhouetting it. So these classics are envisioned with a new lens encompassing confidence, boldness, and fearlessness. Pieces are rooted in American sportswear sensibility with a couture twist while celebrating New York as a constant source of inspiration: the lights of the city reflected in neon cotton gingham; delicate hand-shredded organza to mimic fur in strong silhouettes; consciously elevating feminine staples with structure with a sense of fluidity where utilitarian meets extreme femininity. I consider it a ceremonial ritual and imperative for all of us to reflect upon and rediscover who we are. let that unapologetic you be the forefront: the one you sound like when no one's listening; the one you look like when no one's watching; the one you become when you're dreaming," notes Prabal Gurung talking about the new collection and the design process as well as the inspiration behind it.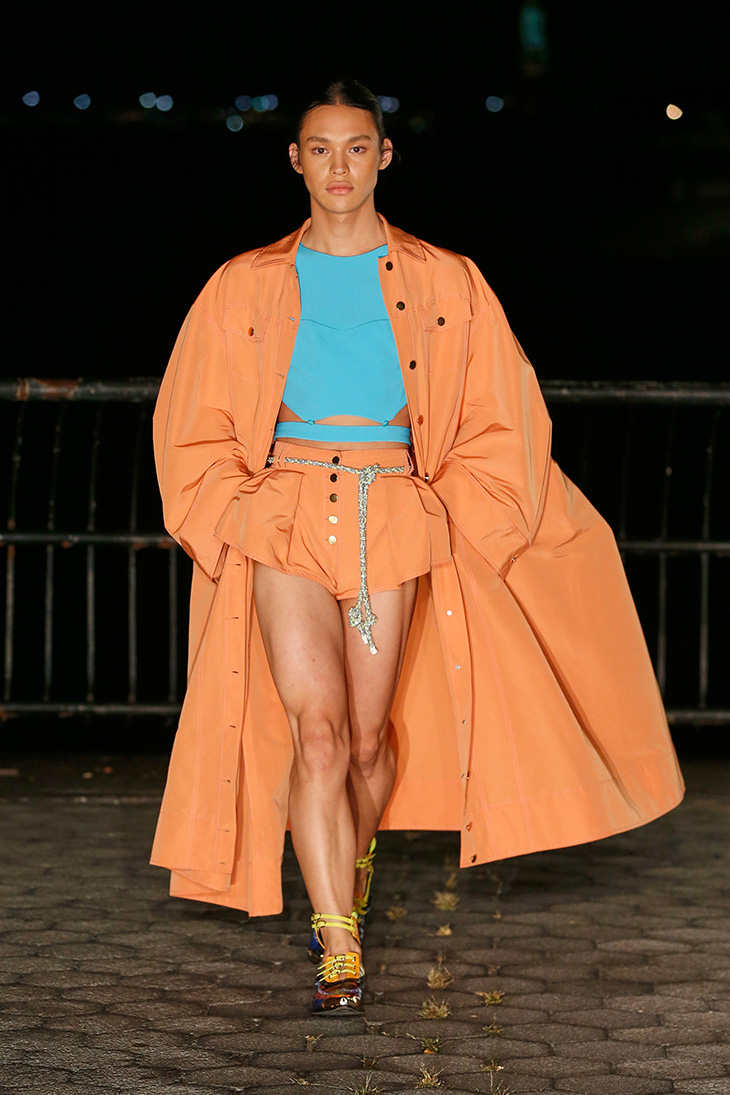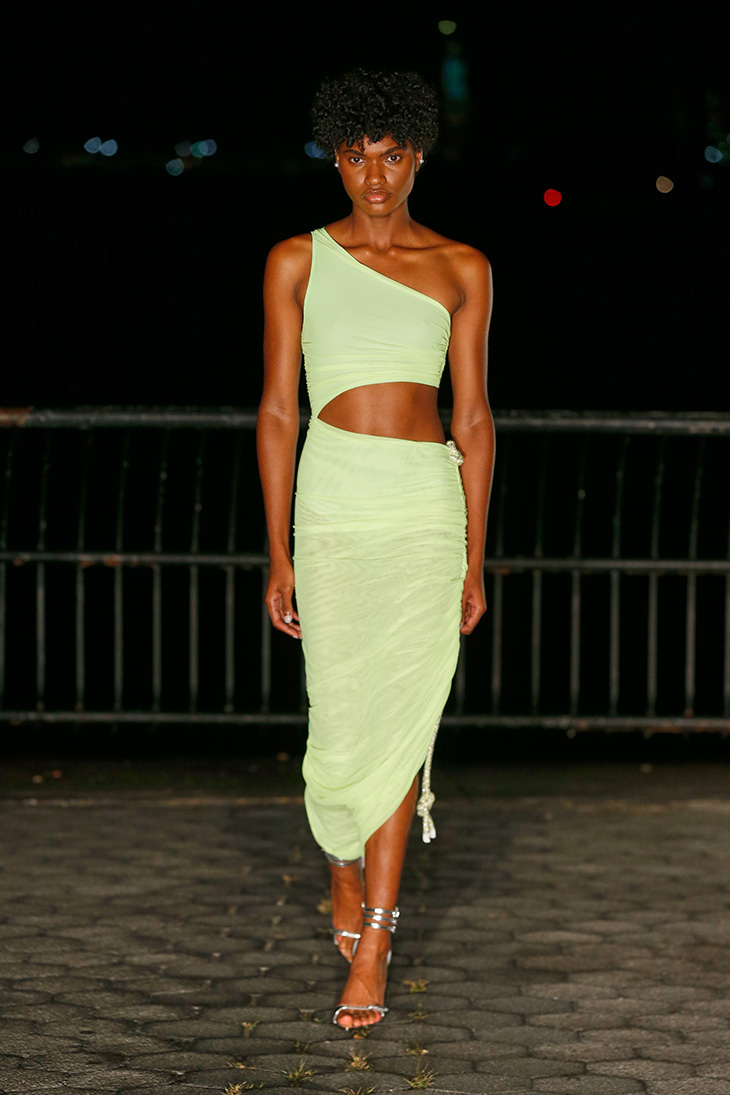 Talking about who he dedicated the collection to, Gurung shares: "I dedicate this collection to those who are unabashedly and authentically themselves in mind, body, and spirit. and, to the greatest woman I've ever known, my mother: who always made sure that I had the perfect shade of lipstick because, as robin givhan said, "to be girlish is to be powerful, because power is redefined"."
Discover all the menswear and womenswear looks from Prabal Gurung Spring Summer 2022 collection – now in our gallery: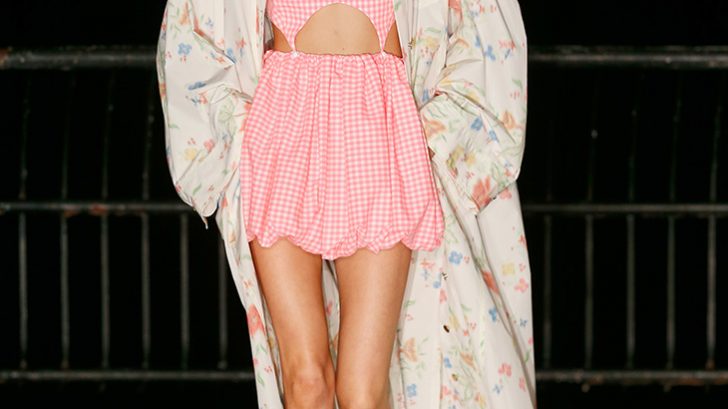 Take a closer look of the collection with details from Prabal Gurung menswear and womenswear: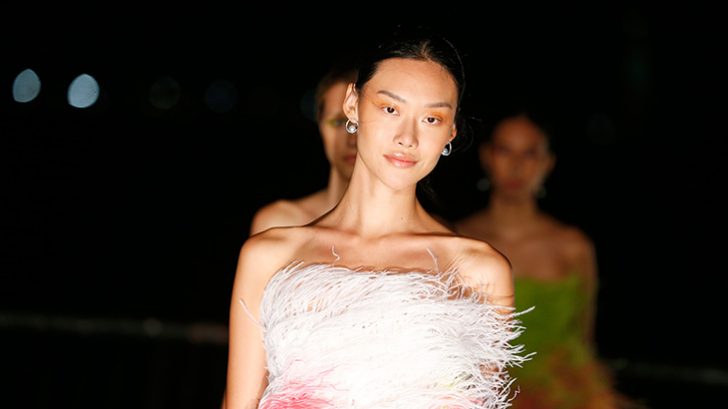 Designer: Prabal Gurung
Fashion Editor/Stylist: Edward Bowleg III
Hair Stylist: Lucas Wilson
Makeup Artist: Sil Bruinsma
Casting Director: Shaun Beyen
Models: Adot Gak, Aiden Curtiss, Ajok Madel, Alton Mason, Annibelis Baez, Anyelina Rosa, Ash Foo, Astrid Voss, Audi Bizar, Aviana McClish, Aya Jones, Briana Michelle, Charlie Nishimura, Cheikh Tall, Chiharu Okunugi, Cynthia Arrebola, Dara Allen, Denali White Elk, Dilone , Elaine Palacio, Ellen Rosa, Emma Jette, Evgenia Dubinova, Imari Karanja, Indira Scott, Jecardi Sykes, Jessie Li, Kaila Wyatt, Laura Monsalve, Lisa Han, Liz Kennedy, Magdaleno Delgado, Malika El Maslouhi, Manuela Sanchez, Mariana Santana, Marquita Pring, Marsella Rea, Mase Somanlall, Mathieu Simoneau, Molly Constable, Noah Carlos, Precious Lee, Quannah Chasinghorse, Saibatou Toure, Sophie Koella, Tami Williams, Varsha Thapa, Yoonmi Sun, Zanna Van Vorstenbosch
That's not all, we have all the latest shows from New York Fashion Week waiting for you HERE.