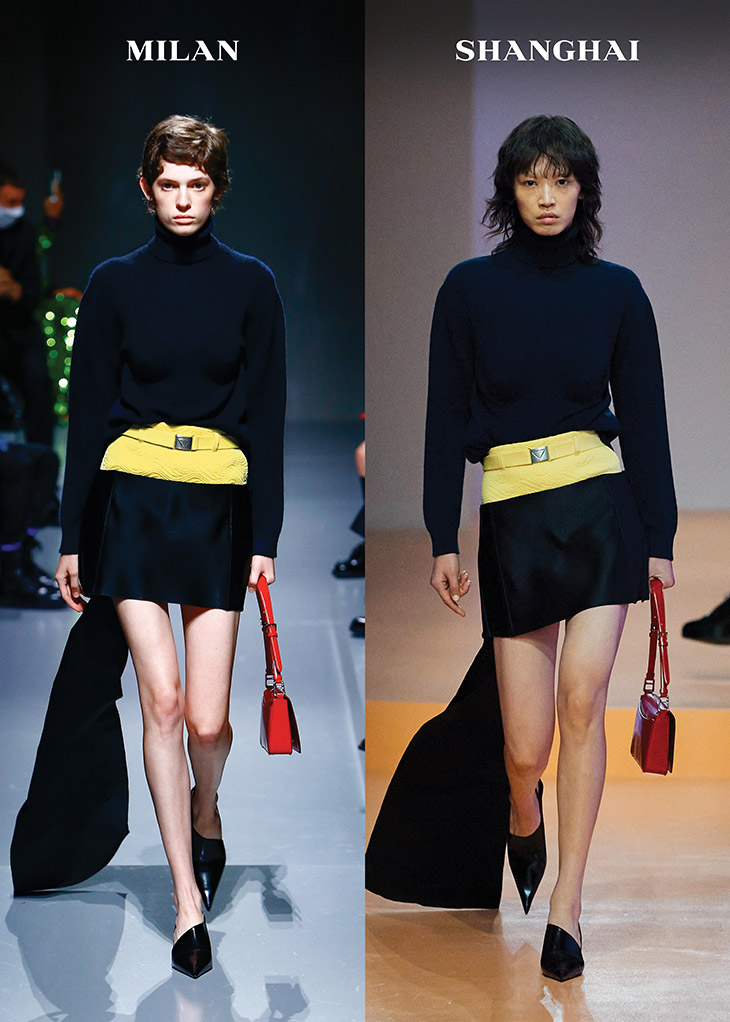 Fashion designers Miuccia Prada and Raf Simons presented PRADA Spring Summer 2022 Womenswear Collection, that was inspired by seduction, and the expression of sexuality though clothing. The collection explores the architecture of clothes, stripping them to their bare essentials, their core. It reimagines and reconstructs the memory of a train, the bones of a corset, the curve of a brassiere. The modern looks free the body instead of restricting it. Italian luxury brand unveiled their Spring Summer 2022 collection, on September 24th, simultaneously, in the Deposito of the Fondazione Prada, Milan and in Bund 1, Shanghai, using modern technology to celebrate fashion and unity.
SPRING SUMMER 2022 WOMENSWEAR COLLECTIONS
"A vocabulary of elegance of evening clothing is here translated to an entire wardrobe, its materializations – satin double, scarlet lace – used in unanticipated contexts. By shifting viewpoints, the meaning of these signs and signifiers are questioned. The fantasy inherent in evening wear is counterbalanced by the reality of the everyday." – From Prada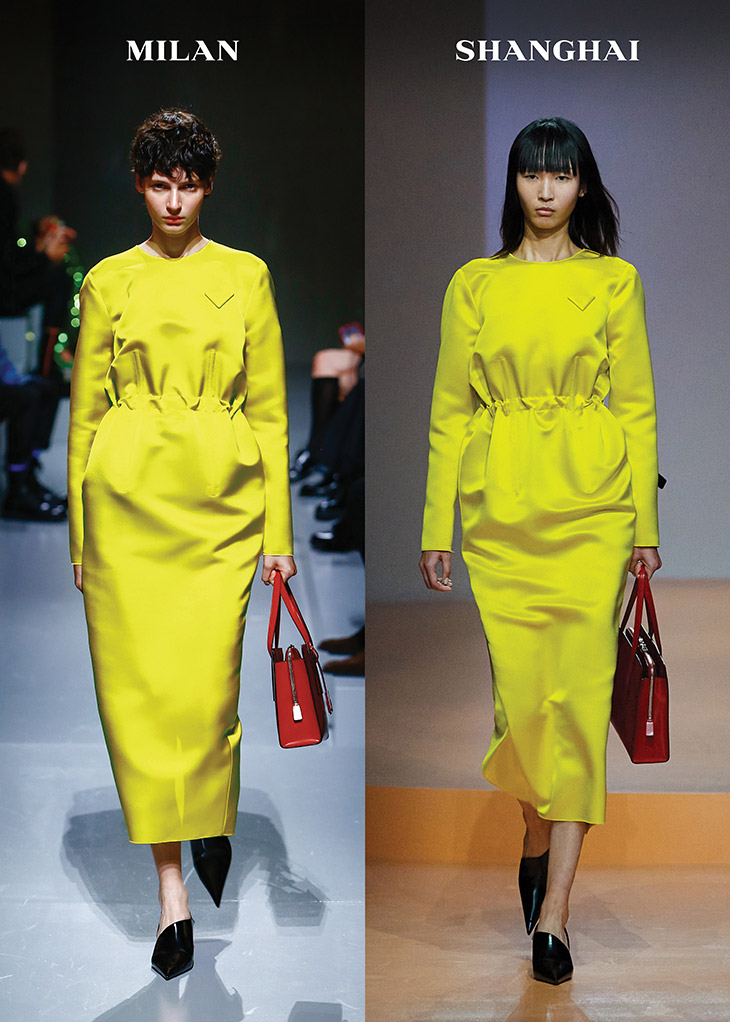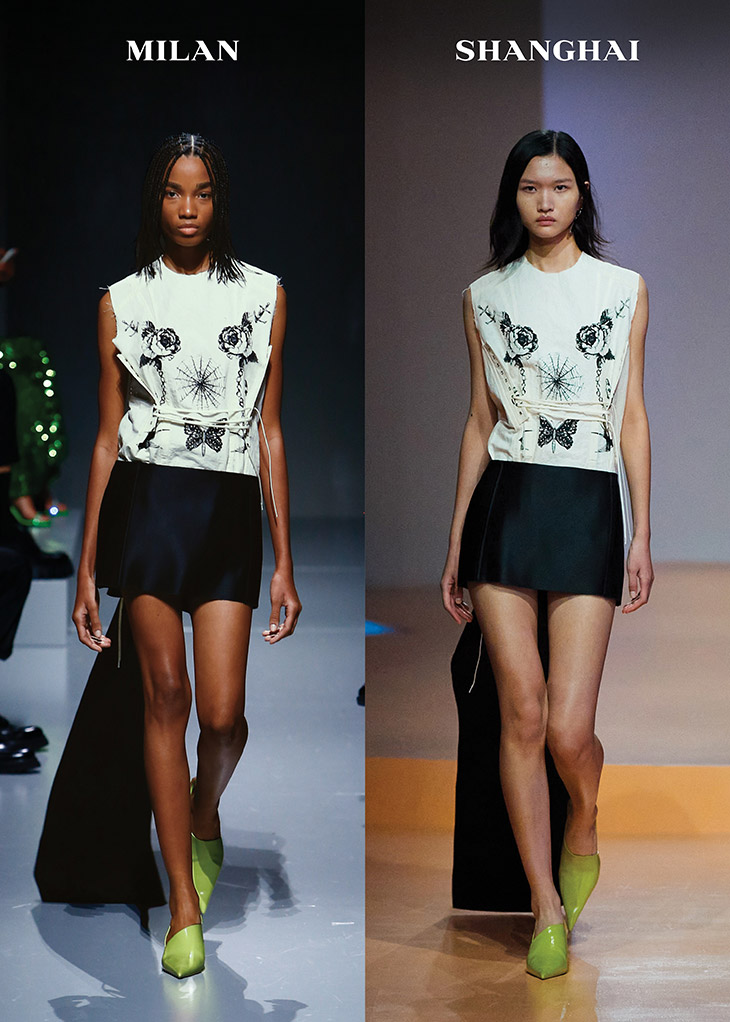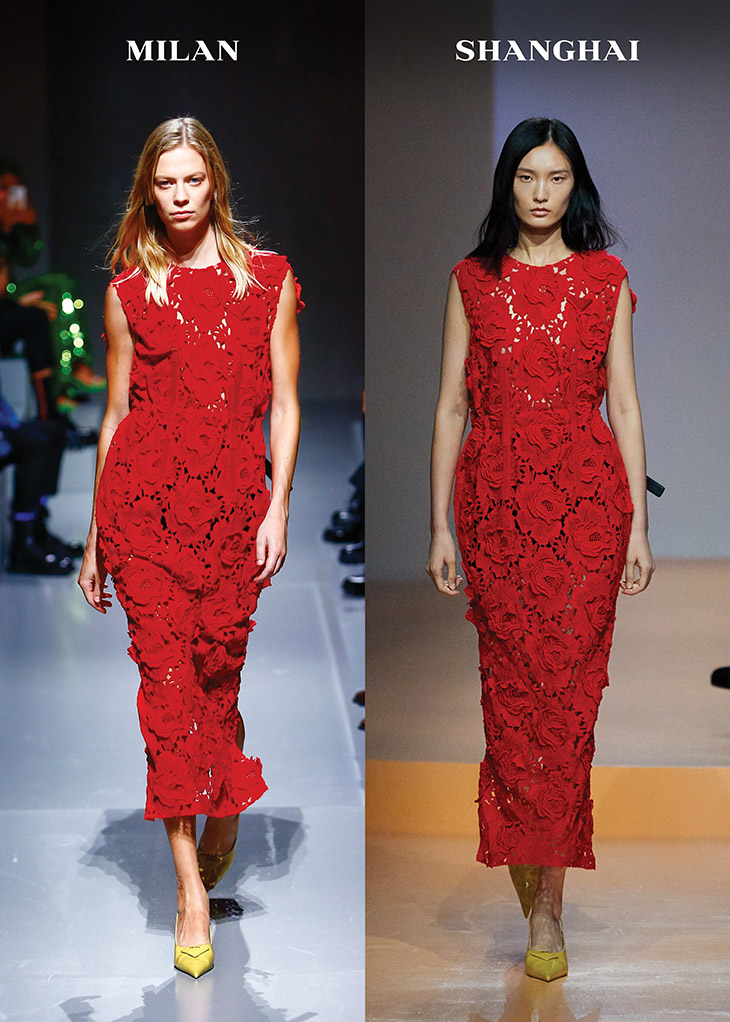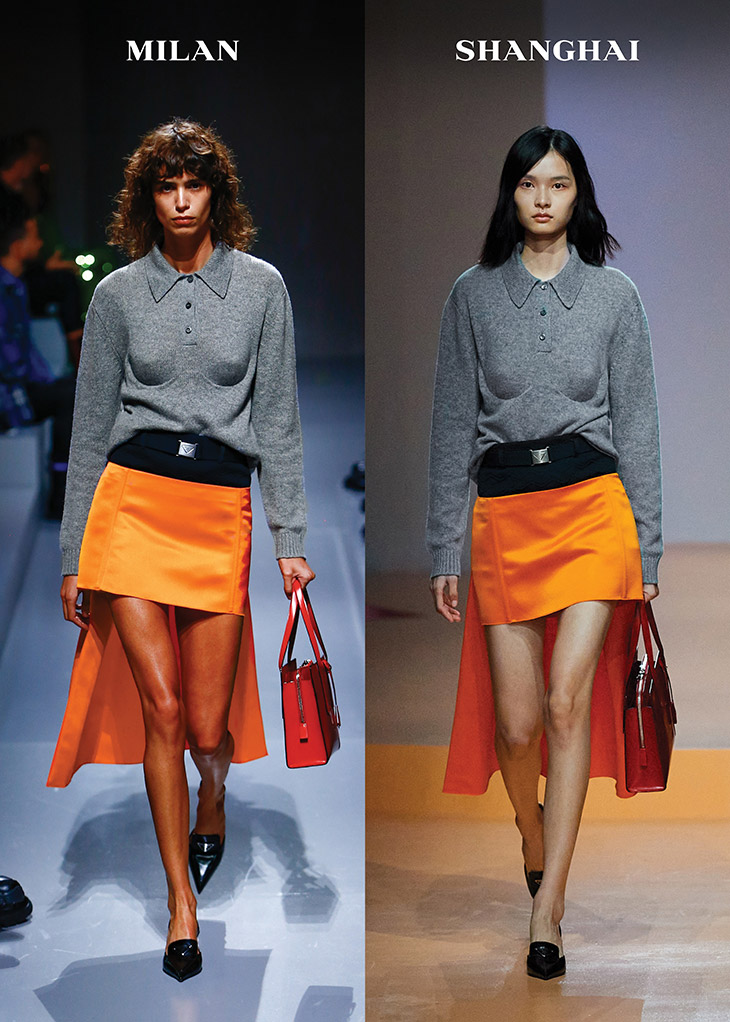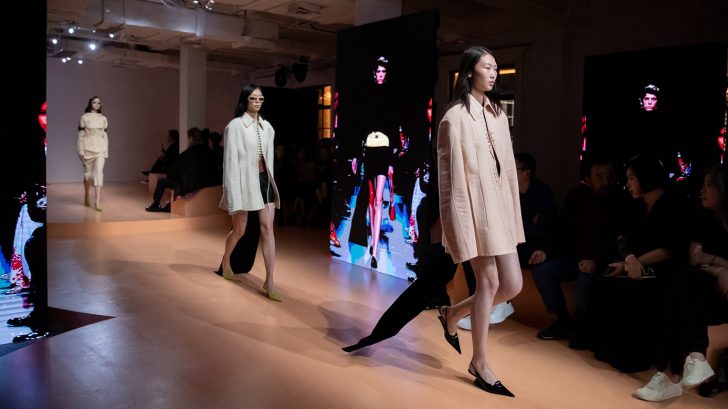 With the ambition of repurposing furnishing used for the Prada Group's shows, the materials utilized in the set of the Prada Spring/Summer 2022 Womenswear shows – designed by AMO both in Milan and Shanghai – will be upcycled, finding a new life after the event. These materials will be donated to Meta – a circular economy project based in Milan, which offers sustainable solutions to waste disposal within ephemeral events by collecting and recovering materials for selling and rentals – as well as to Dandelion Child Development Center – a non-profit organization based in Shanghai, which recycles materials to build libraries for children in both rural villages and urban areas in need of educational resources.