With her latest collection, Austrian designer Rebekka Ruétz, who regularly shows her ranges during Mercedes-Benz Fashion Week Berlin since 2011, radiates pure joie de vivre. The strong message behind this powerful line clearly shines through: "Life is beautiful". Human optimism and playful creativity are celebrated in a highly unique way. Thus, she puts her audience into a blithe and sunny mood. With this collection, the designer underlines the need of people to seek for joy and improvement. Motivated by a joyful and creative spirit, we are looking for new beginnings and try to reach out to others, while we are trying to create something new based on old givings. The compelling combination of this converted nostalgia plus creative spontaneity lead to a highly emotional, unique collection which is full of life.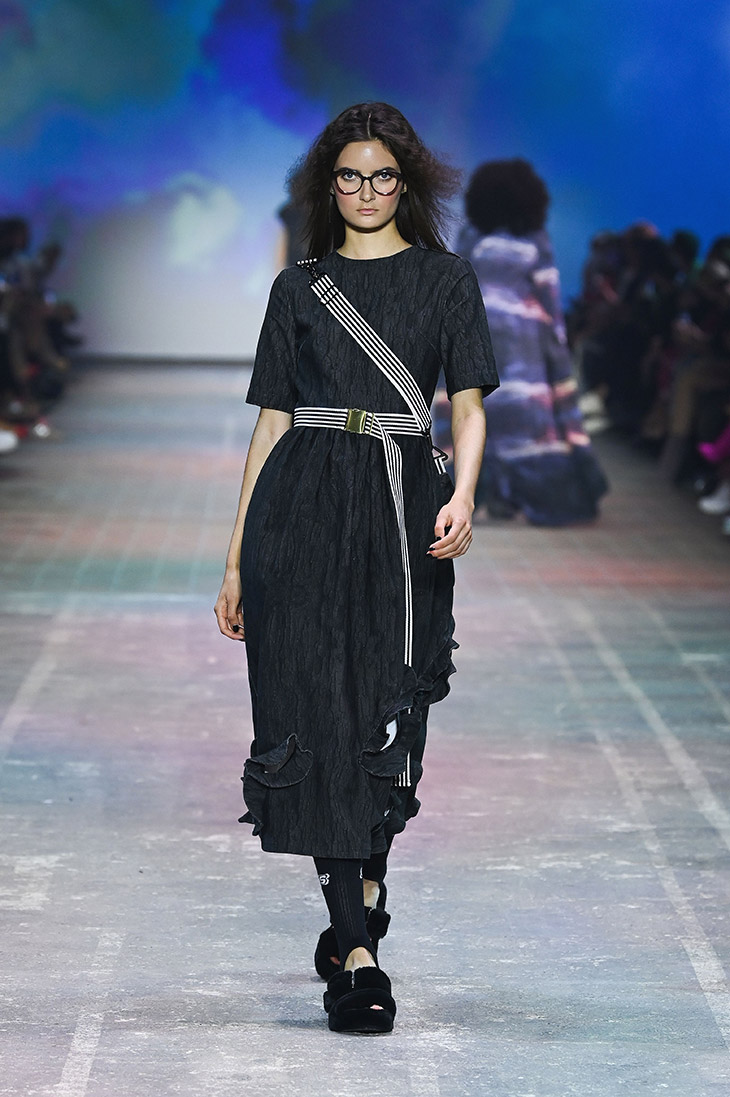 If you have a closer look at the pattern, you will recognize picturesque motifs of the Zillertal. These impressive impressions can be noticed in the specifically made fabric prints. Therefore they are an interpretation of this attitude to life. This inspiration is an ode to celebrate and preserve the beauty of nature: for instance a striking sunset is shown next to the tranquility of tree bark. Furthermore prints of extremely old stones are paired with the evanescence of the last sun rays in the deciduos forest. Above all of that nature spectacle you see the bright blue sky – which stands for optimism. There will always be another, new day. There will always be new chances and opportunities.
SPRING SUMMER 2022 WOMENSWEAR COLLECTIONS
The colour choice of this charming collection symbolizes the warmth of life: it is ranging from classy nuances you find in the nature such as snow white, wood, taupe and night black to lighter colours, for example rose, honey yellow and light green. Some bold, eye- popping nuances build incredibly interesting highlights, such as pineapple and bright sky blue. They feel like a celebration of life in all its facets.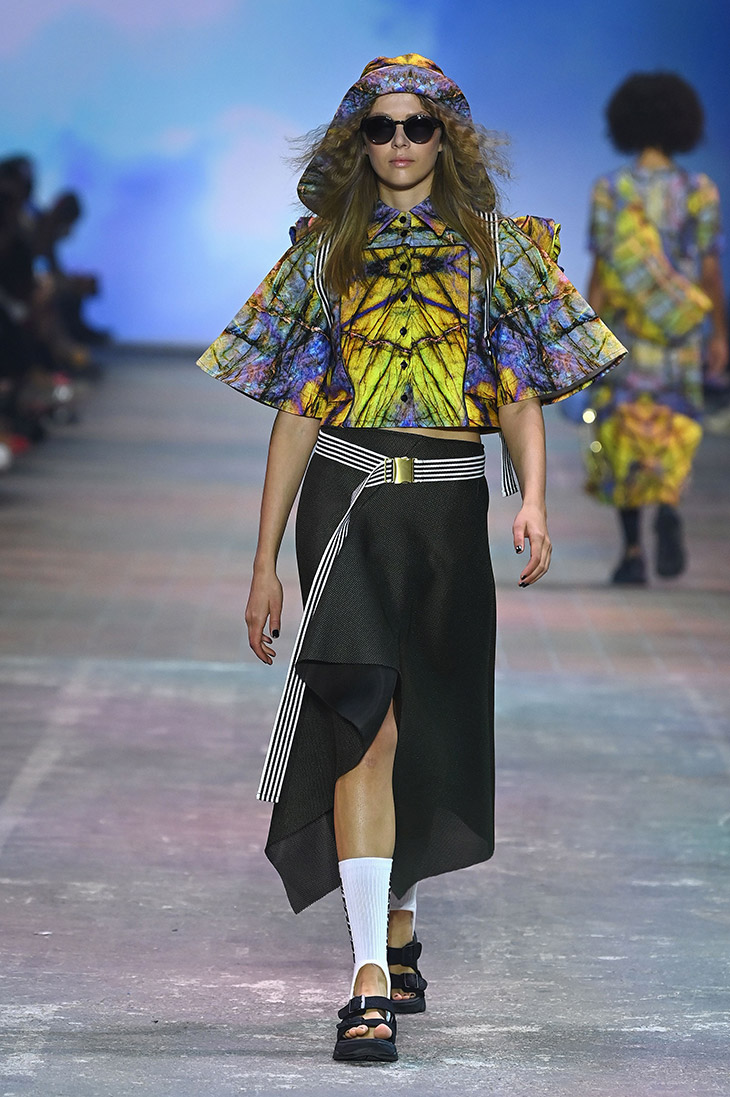 The shapes underline the playful character and the optimism of this line. Different cuts are harmoniously united, such as A- and X-silhouettes plus box forms. Additionally, the creative play with silhouettes is incredibly inspiring to observe: constructed, voluminous fabrics made of cotton, mesh and viscose that are emphatized with ruffles and folds, underline this attitude of life.
In her Spring Summer 2022 collection titled "reALTERation", Rebekka Ruétz stays true to her significant style which can be described as "high quality slow fashion": she combines exceptional, sustainable materials that follow ethical principles and creates an incredibly innovative, remarkable collection. We will certainly keep an eye on her and her next lines! "Life is beautiful"!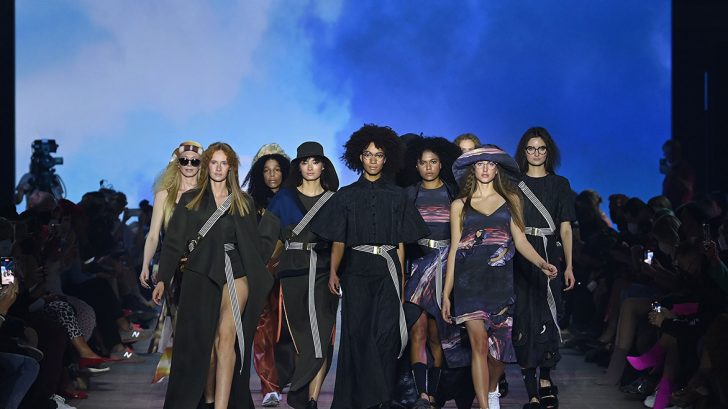 Picture Credit: Getty Images / Rebekka Ruétz
Review by Sussan Zeck for D'SCENE Magazine