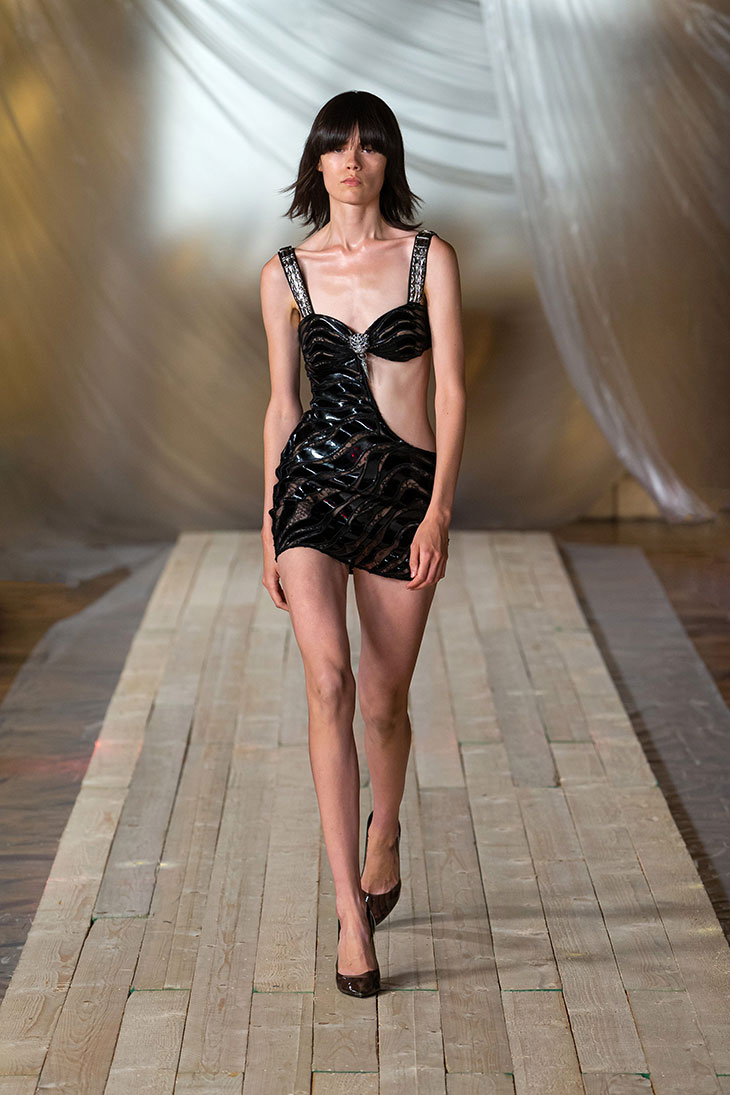 Passion and desire, assurance and sensuality, dreams and reality. Roberto Cavalli presented Spring Summer 2022 collection under the creative direction of Fausto Puglisi during the ongoing Milan Fashion Week. The designer looks to the archives as a starting point, reimagining the incredible experimental prints from the seventies.
SPRING SUMMER 2022 WOMENSWEAR COLLECTIONS
The unforgettable wild tiger motif from the Fall/Winter 2001/2002 collection runway is reimagined from an evening bias slip dress worn by a statuesque Cindy Crawford to a full skirt with couture construction, a long parka, a simple tee and a minidress in jersey that can even be worn over black trousers.
The idea of collectable items is back with the spectacular coat in iris jacquard on a dark background while the interior reveals a hand-stitched iridescent brocade. Cut-out evening dresses are sculpted with draping through the moulage technique. Every item contains a contemporary feel, soft yet precise lines lend corporality to the impeccable elegance of the classics: from the power suit to floaty trousers, from the tube dress to the robe coat, ending with the most luxurious of kimonos, puffy shirts and pajamas.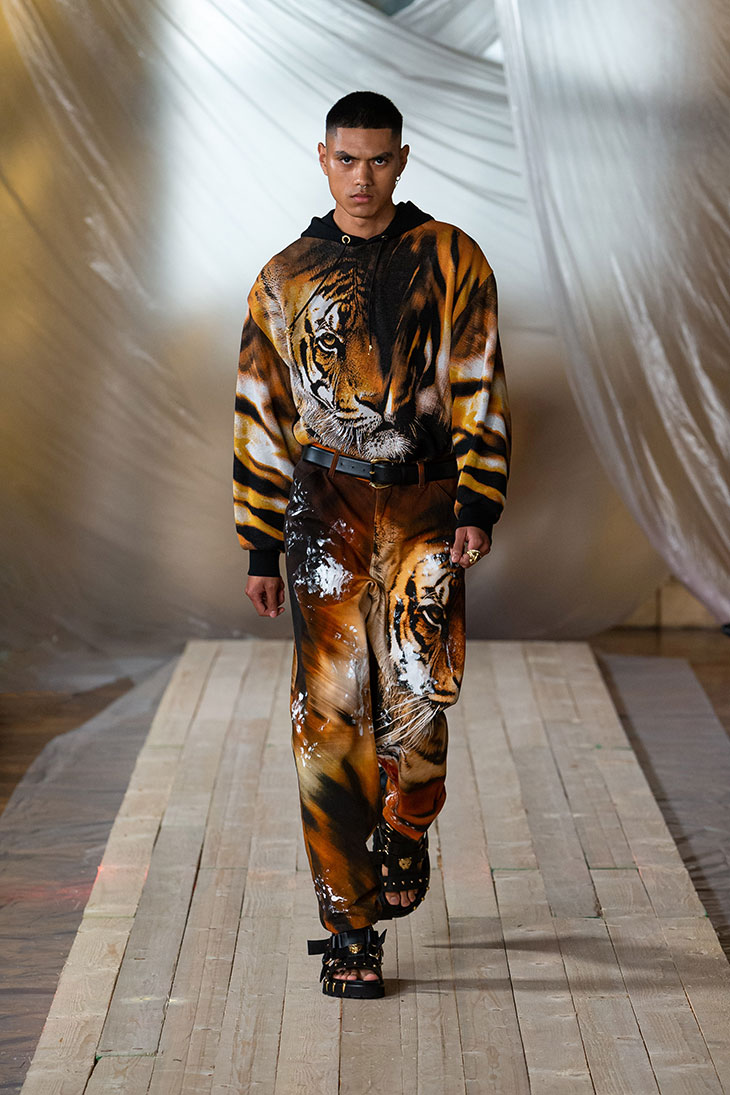 The new Cavalli style symbol, a metal claw, transforms into a heel on evening shoes or satin thigh boots, a detail on large totes or mini bucket bags and a shimmer of light on a shirt.
The color palette includes milk and mint green or pixilated iris, but the expressive power of the tiger moving in step with the woman is unchanging and unchangeable. Cavalli looks at nature through the eyes of love and, just like in the 2000s, shouts "I'm the party".