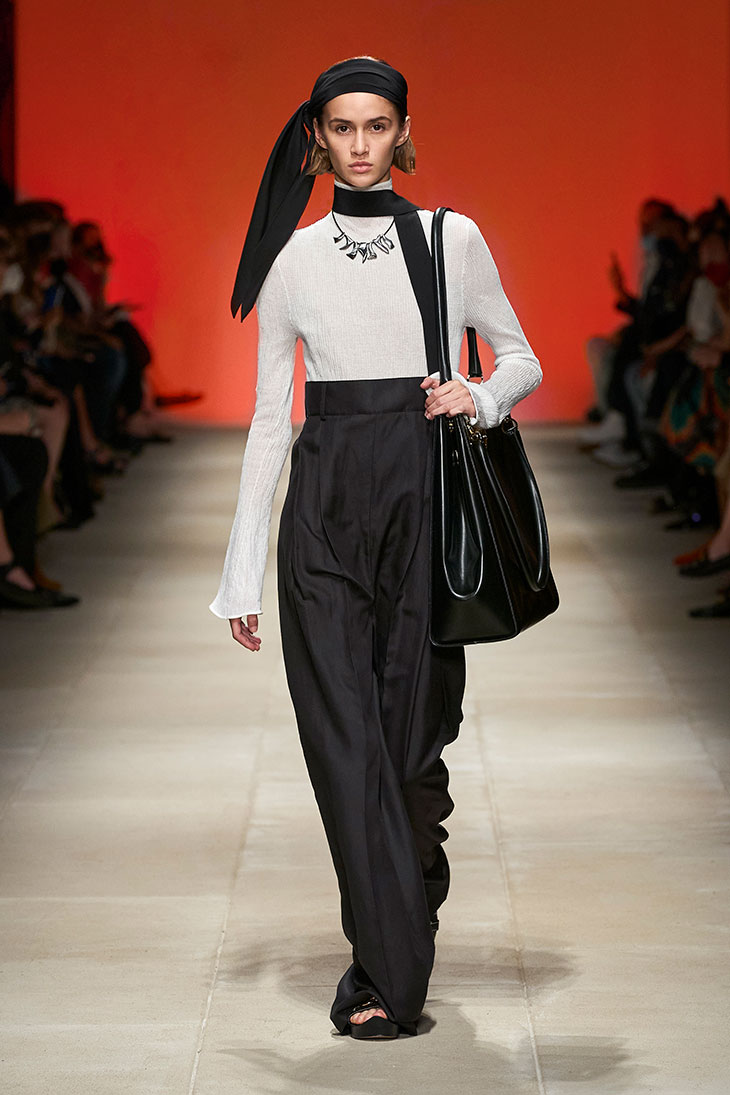 Together again, energized by joy and purpose. Discover Salvatore Ferragamo Spring Summer 2022 collection presented at the historic Rotonda della Besana during the ongoing Milan Fashion Week. Named "Tale of Summer", the collection looks to the future with positivity and considers the past with perspective.
SPRING SUMMER 2022 WOMENSWEAR COLLECTIONS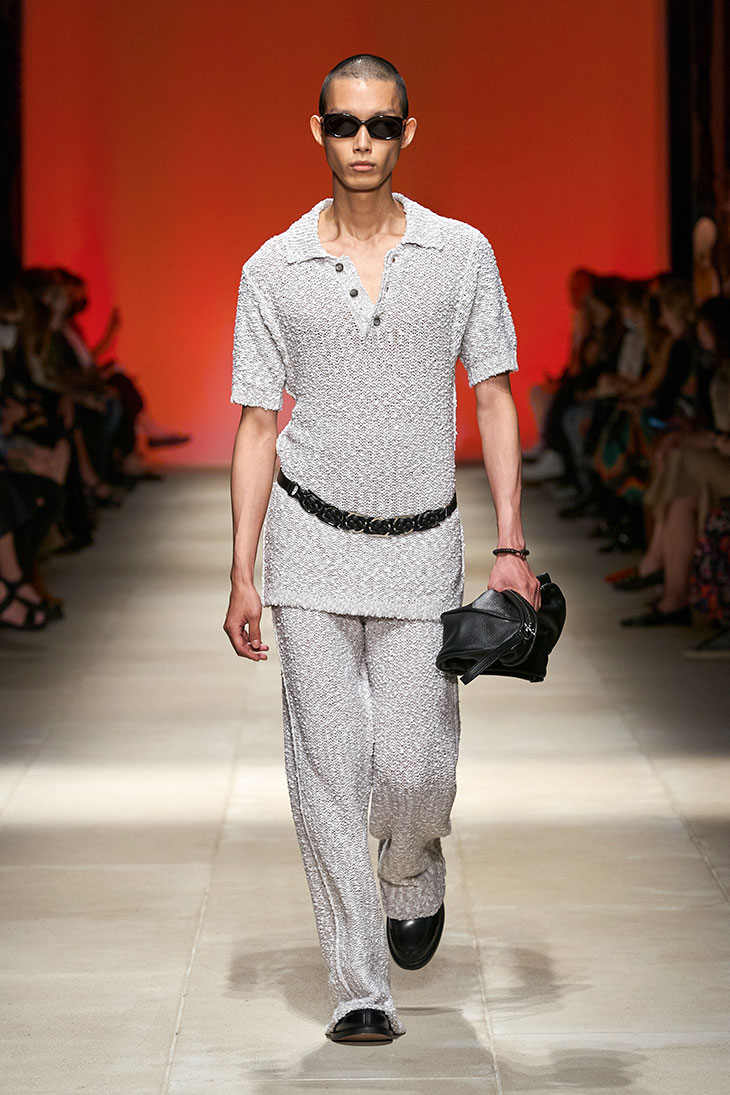 We have been empowered with fresh eyes and a refreshed appreciation for the fundamental formula of the house.
– from Salvatore Ferragamo.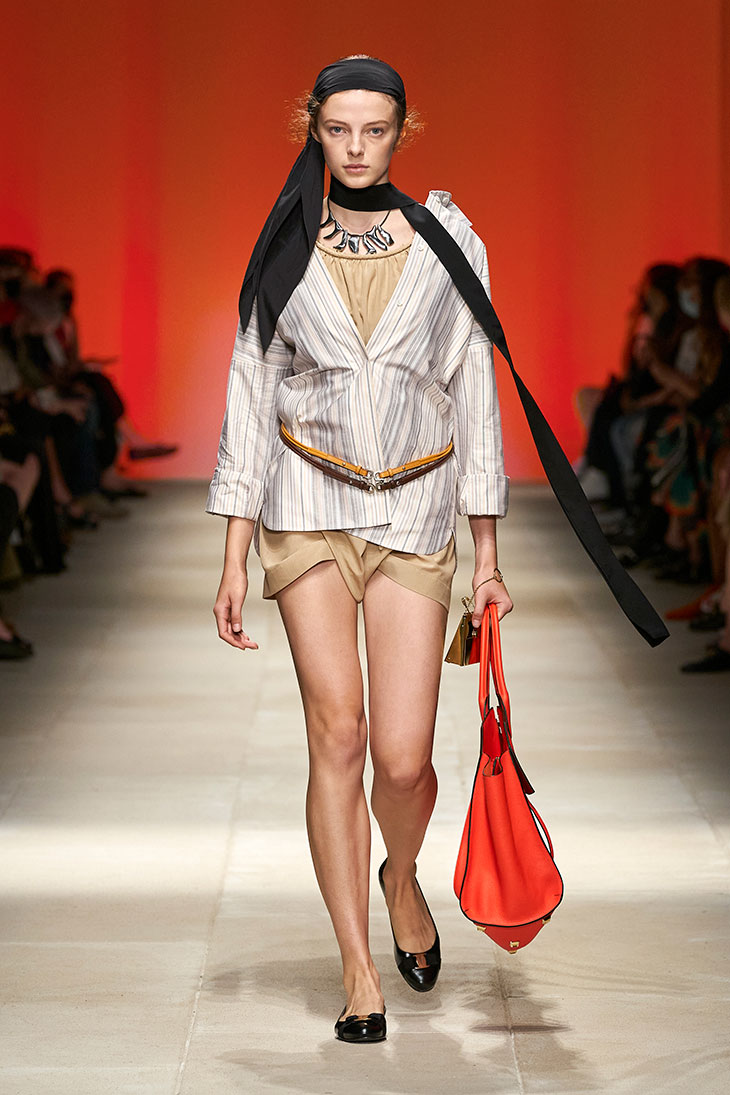 House's founder, Salvatore Ferragamo, combined fearless invention and peerless craft, and became globally synonymous with Italian artisanship and design. Inspired by the archives, the Spring Summer 2022 collection draws the inspiration from the spectrum of beauty and recontextualizes it for a new time: for the now.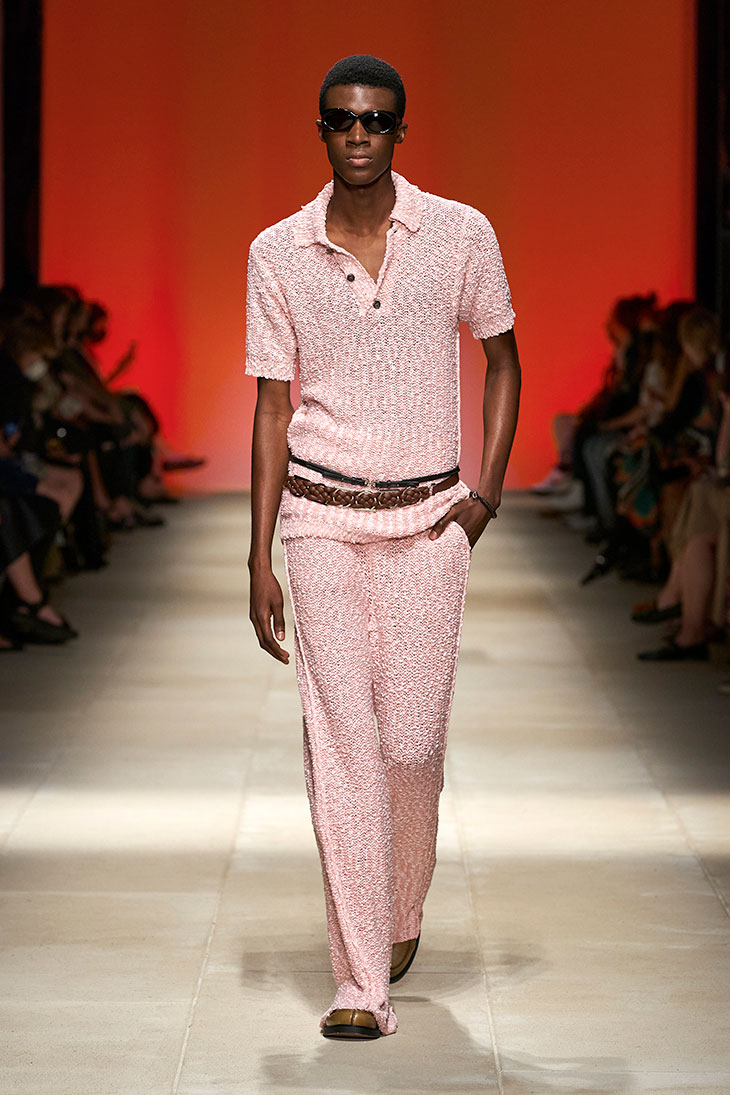 Our inspirations are fundamental, perhaps even simple, because they speak the soul. The pleasure of inhabiting a summer afternoon as it slips slowly towards dusk. The shifting natural rainbows of the landscape as the light changes. The sensation of seeing beauty with our own eyes and its delightful percolation into our perspective. The joy of engaging with those around us.
– from Salvatore Ferragamo.
Key points include an Italianate rainbow colour-palette natural hues and accents of saturated tones. Aesthetically the silhouettes draw inspiration from a material mid-century mix of 1960s and 1970s cinema and sensually soignée liberation, as well as the functionality of workwear.